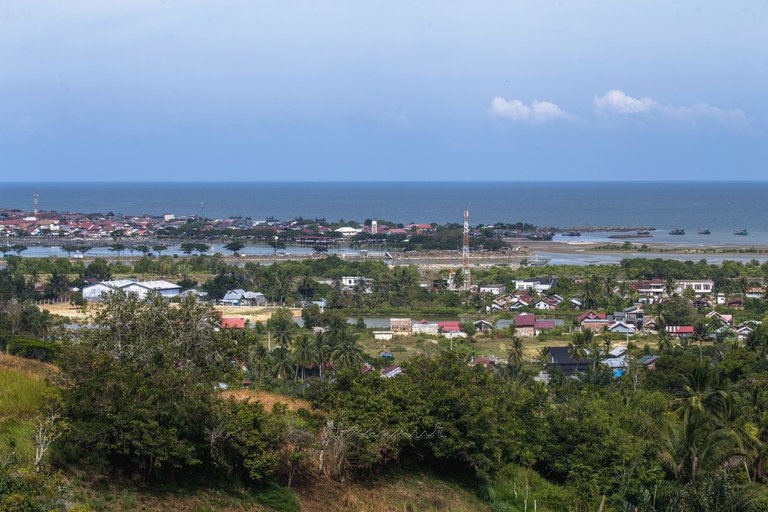 Meunasah Blang Kandang Hill on the outskirts of Lhokseumawe is a meadow hill that offers panoramic views of the city of Lhokseumawe and the Malacca Strait. Although it is not a certified tourist spot, we can visit it anytime because it is located on the side of the road.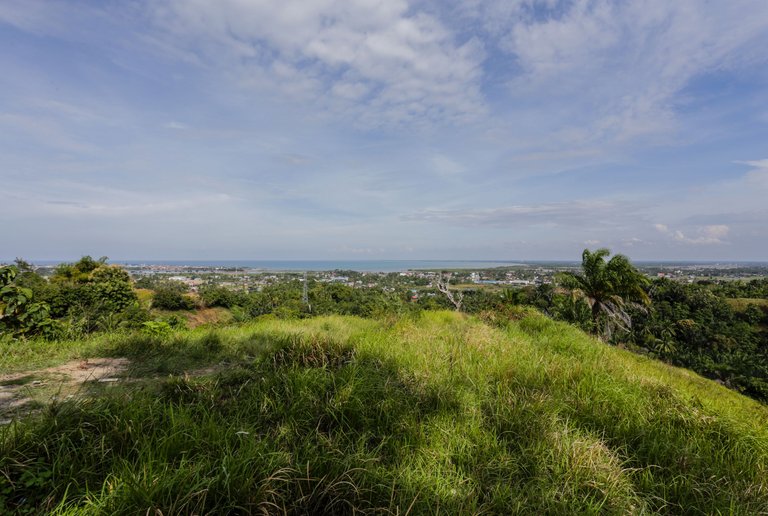 This afternoon, on Sunday, February 13, 2022, I went there with my friends. We can drive straight to the location; it takes only 20 minutes to get from the city center. It will be quicker to arrive if you travel by motorcycle.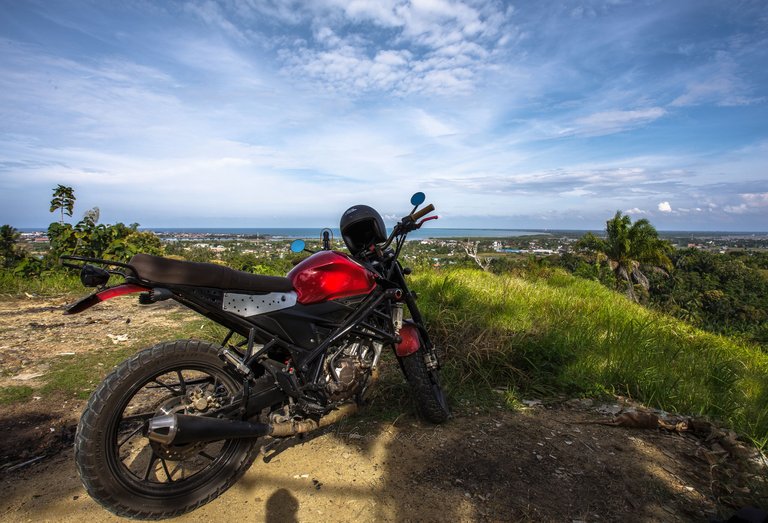 A panoramic view of the Lhokseumawe may be seen from the summit of the hill. On the left, the Islamic Center, a city landmark, can be seen through the gaps in the trees.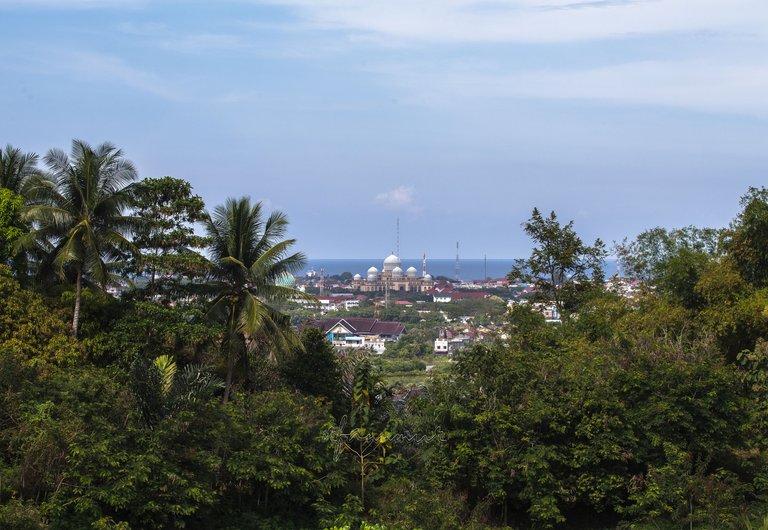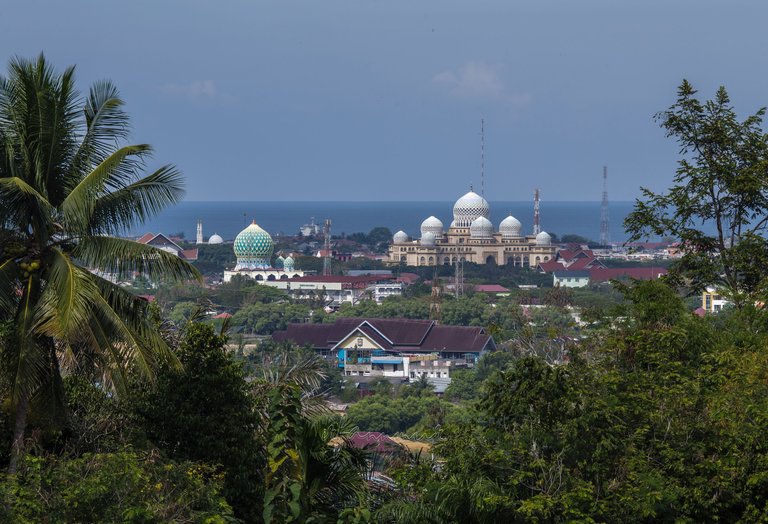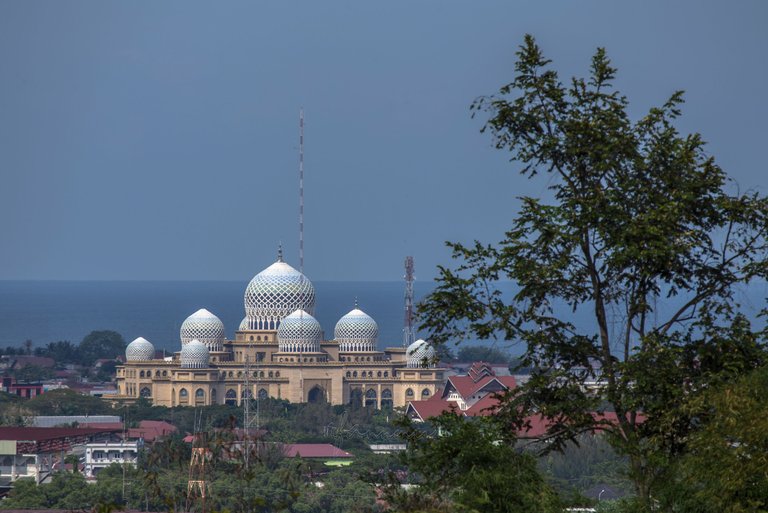 While on the right, the tower of the Samudra Pasai Islamic monument is a North Aceh regency landmark.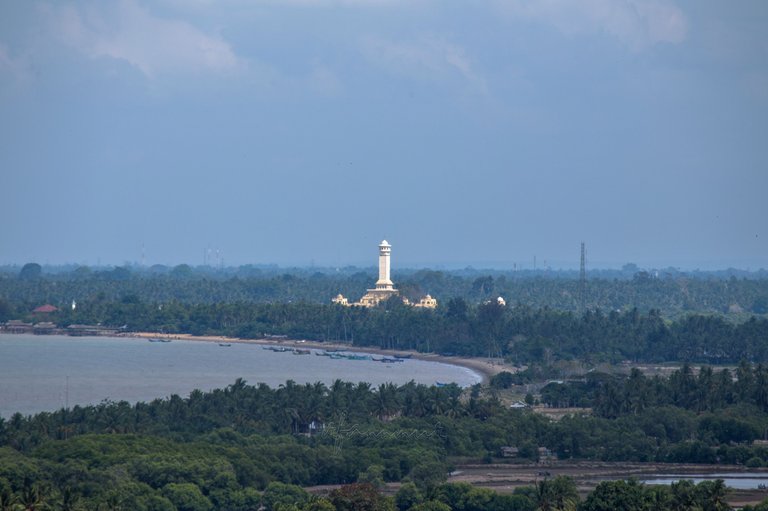 The spondias dulcis tree grows at the end of a tapering hill, and its leaves have gone, leaving branches and twigs that are beginning to dry up. The tree cut off the view a bit, but it's also unique, I shot it from several shooting angles.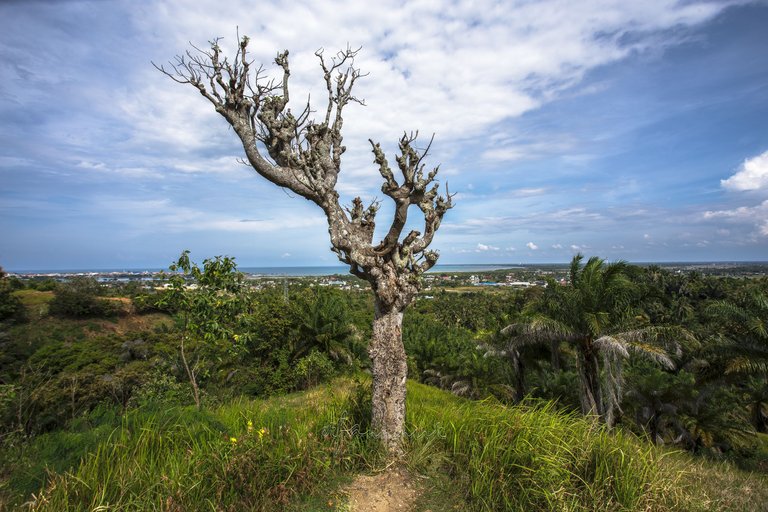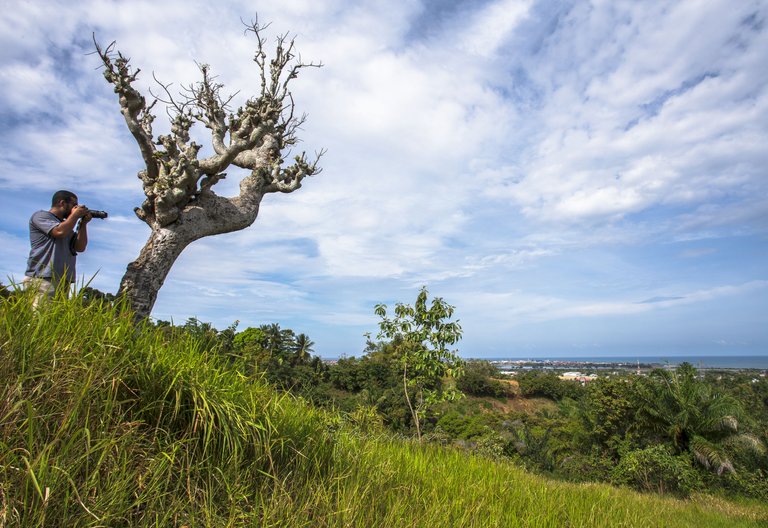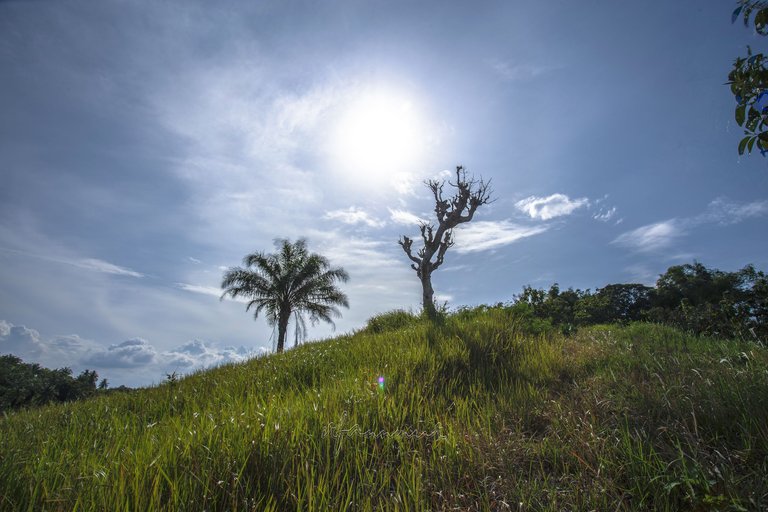 From that height, we can observe fishing boats anchored at the Pusong fish pier, as well as the curvature of the bay, which J.H.P. von Schmidt auf Altenstadt describes in detail in his 1887 Dutch book Telok Semawé de beste haven op Atjeh's noordkust.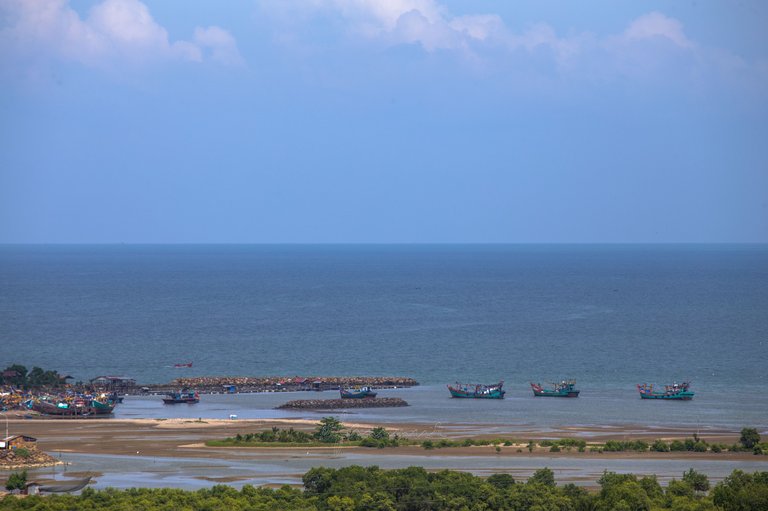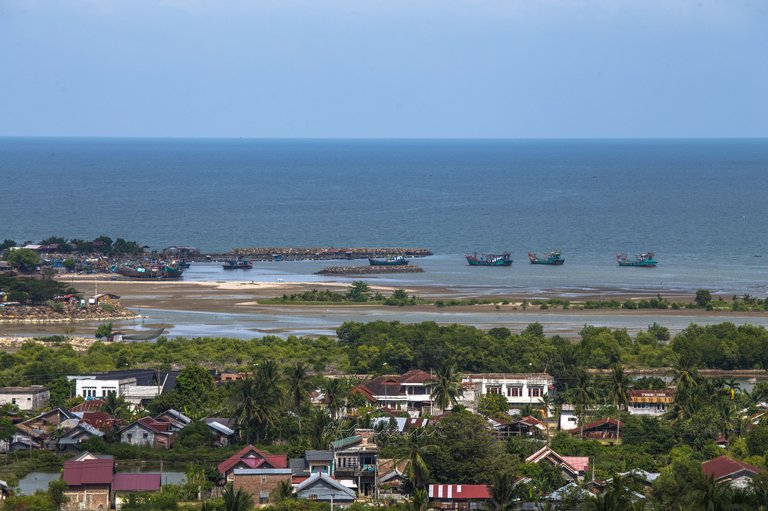 A digital version of the book was supplied by the Leiden University Libraries Digital Collections. If you're interested, you can download it HERE.
QuoteZooals ik hiervoren opmerkte werd indertijd door mij gewezen op de voortreffelijke ligging der baai van Telok Semawé, waar tegelijkertijd honderde schepen en vaartuigen een goeden ankergroud kunnen vinden en de kleinere schepen en vaartuigen zeer digt onder den wal kunnen liggen; waar zelfs bij aanhoudenden harden Noordoostelijken wind, de gemeenschap van de reede met den wal kan worden onderhouden langs de lagune welke niet alleen voor sloepen en ligte vaartuigen, doch ook voor kleine zeeschepen toegaukelijk en bevaarbaar is.
-- Schmidt auf Altenstadt, J.H.P. von., Telok Semawé de beste haven op Atjeh's noordkust, p.17, s Gravenhage: Van Stockum & Zoon, 1887.
There are no longer any merchant ships anchored there, and the bay lacks a wharf for large ships to dock, as reported by Von Smit 135 years ago. The only boats passing through presently are local fishing boats.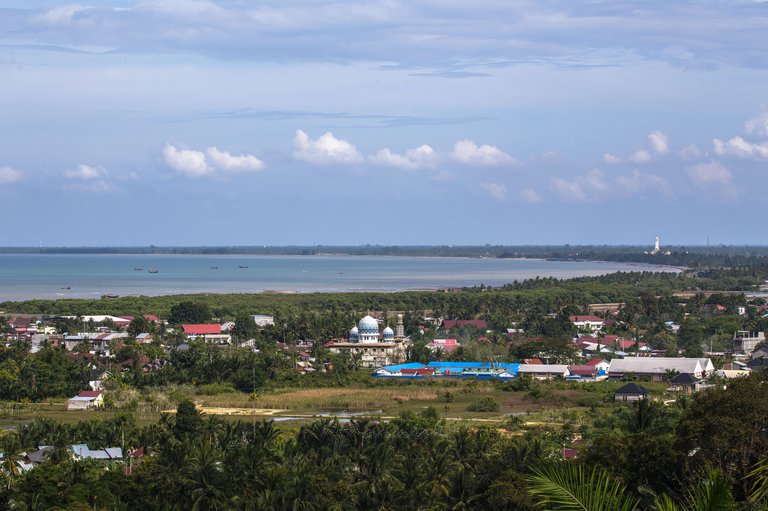 In my opinion, is an ideal time to enjoy the loveliness from there in the morning, when the sun gently rises over the ocean horizon line. I'll be back for the sunrise.
Here are some of the photographs I shot during my visit.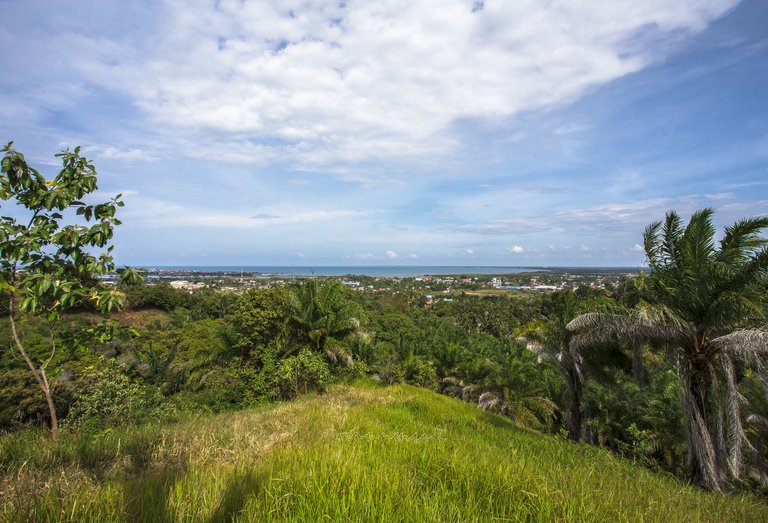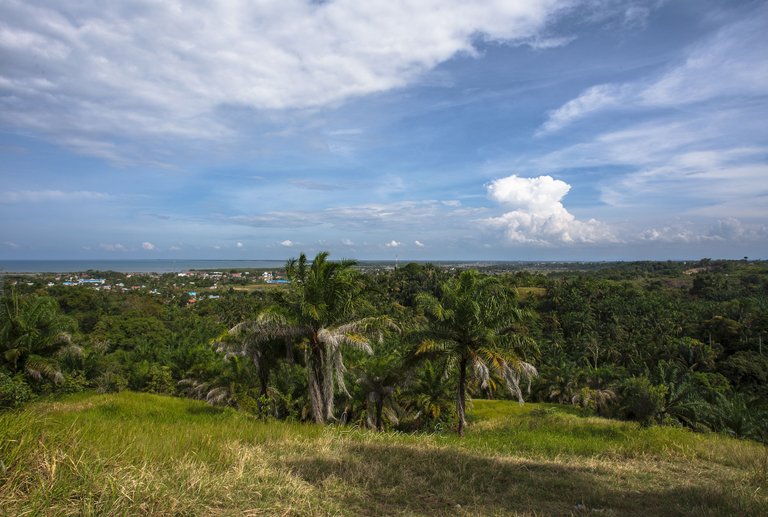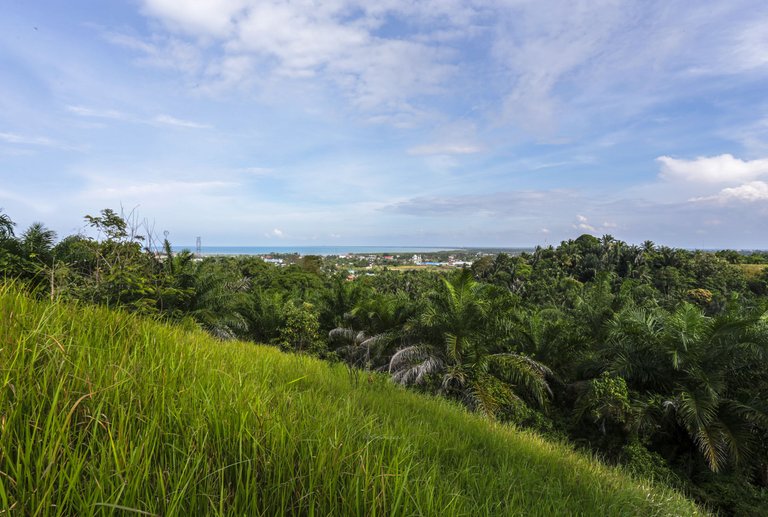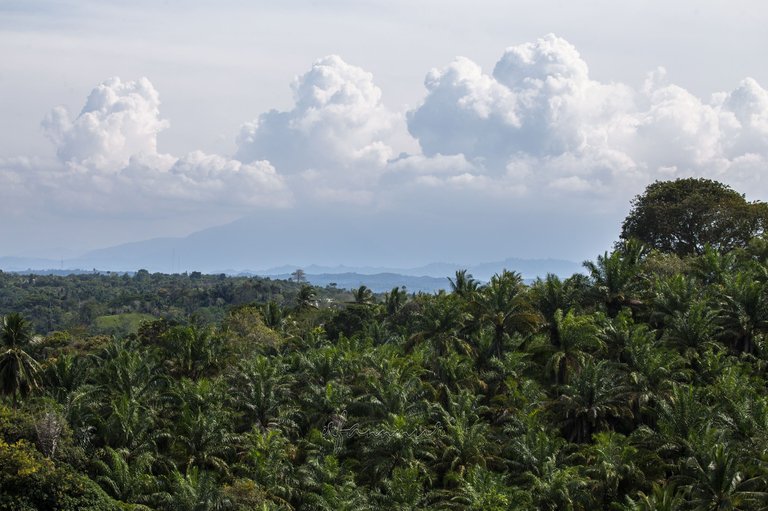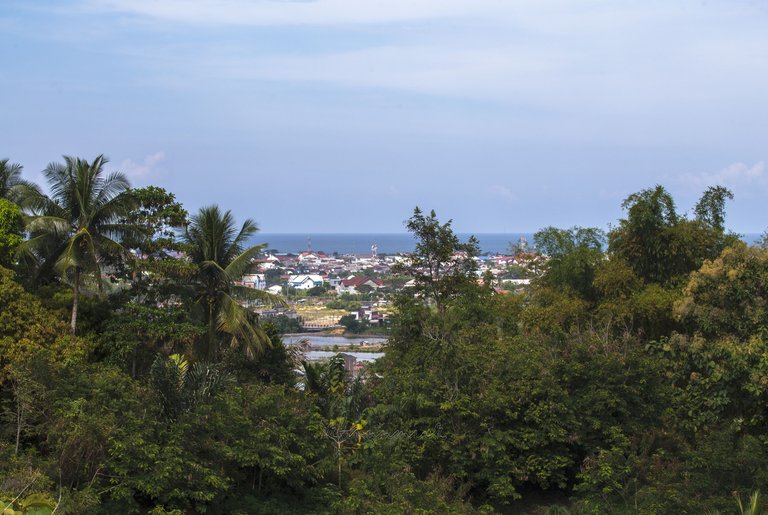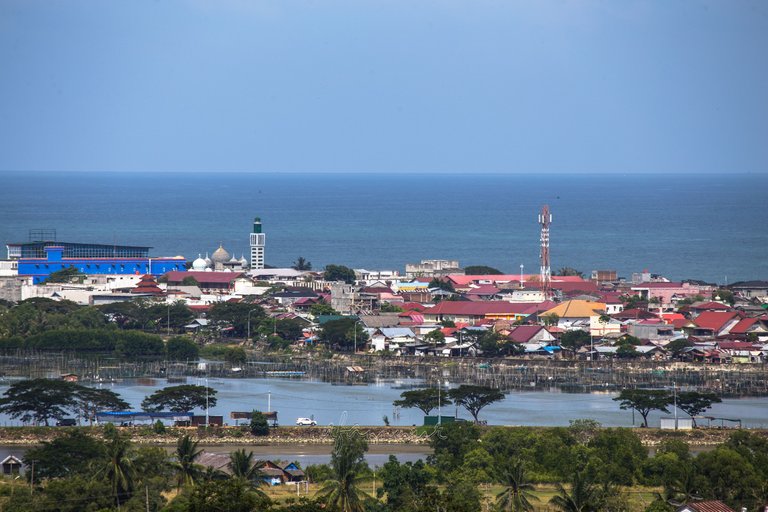 Have you been here? It's my first time here. Nice weekend!
Thank You!
Irfan M Nur (@vannour)
Taken with Canon EOS 6D, EF100-400mm f/4.5-5.6L IS USM & EF 17-40mm f/4L USM lens.
---
All images in this post were taken by and remain the Copyright of Irfan M Nur.