Hello there Hive Family,
Today I would like to share with you a beautiful hike that I will always remember. The pictures are just amazing and I really appreciated them after I took a closer look at home. It is interesting that sometimes you just take random pictures thinking: "Hmm.. maybe these pictures are not very good. I am not sure why I am taking them". But later you realize on the big screen that those are gems and pat yourself on the shoulder for the effort.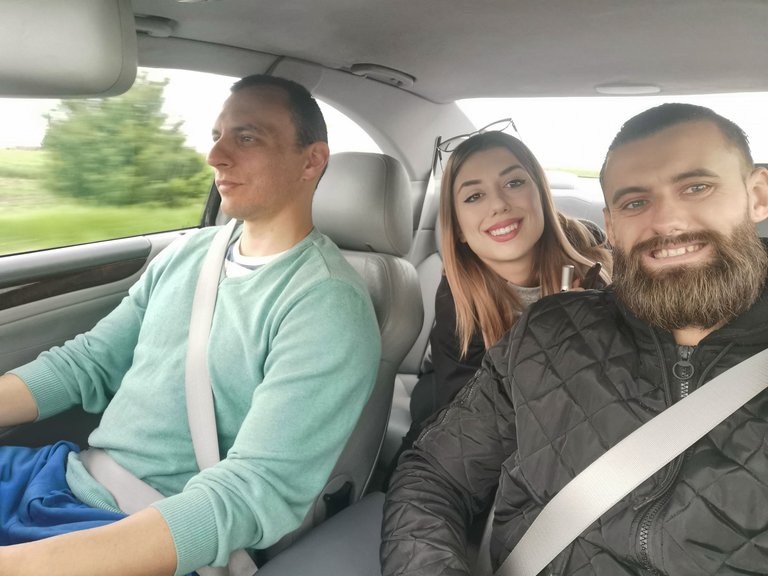 Just a casual car picture during our trip to the destination in Kalofer city.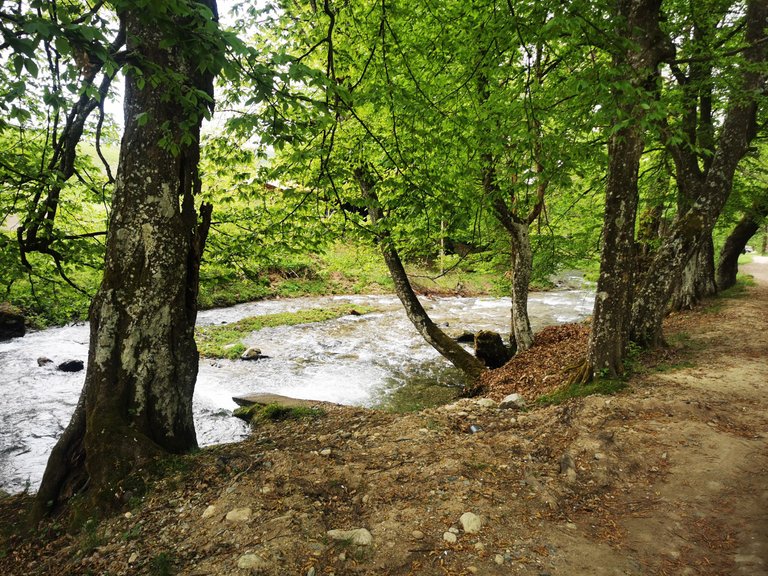 The region is at its freshet during spring time so we are going to be very happy hikers.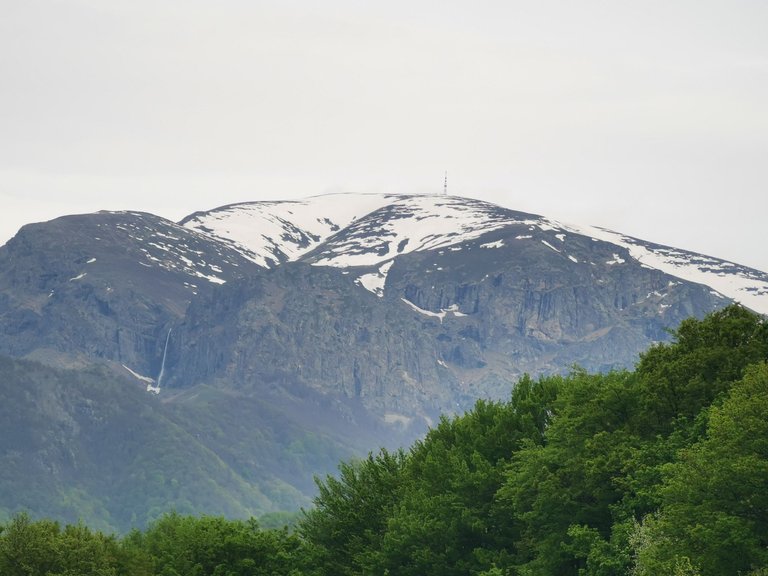 Over there, we can see the Meteorologic station of peak Botev. We are actually in Old Mountain right now and the Heavenly Sprinkler is located just on the left in the middle of Old Mountain. Can you spot it?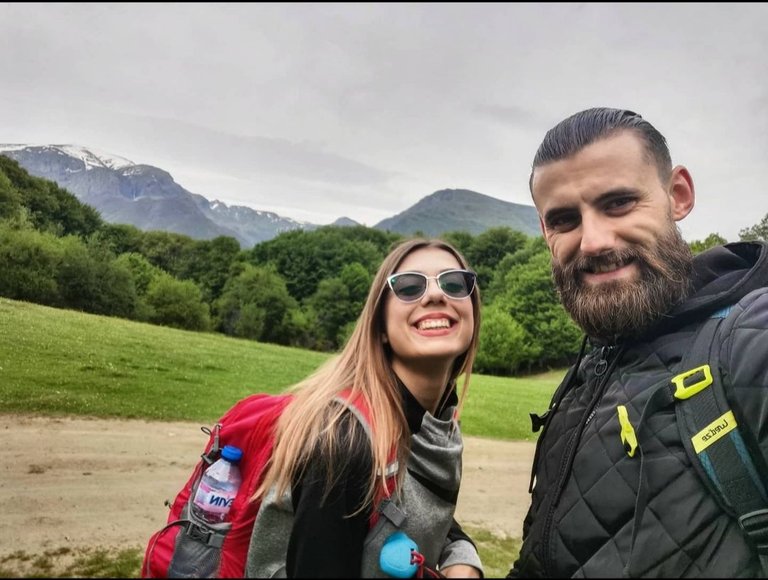 We are happy! The weather is not the greatest but we are having an amazing time.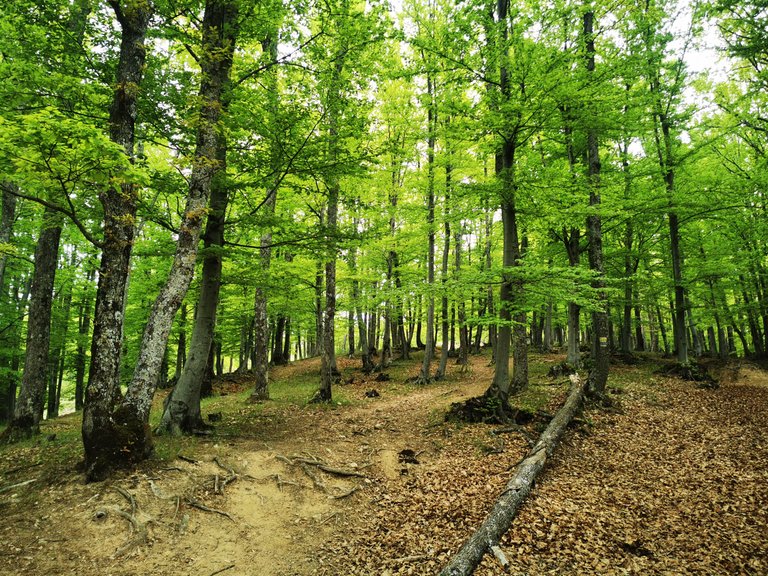 The forest is so colorful. We took our time not hurrying ourselves at all.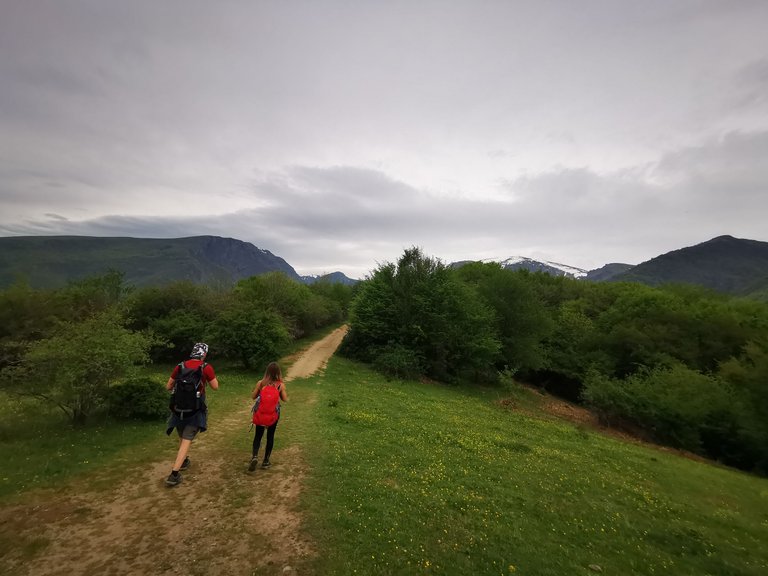 There were of course plain fields too.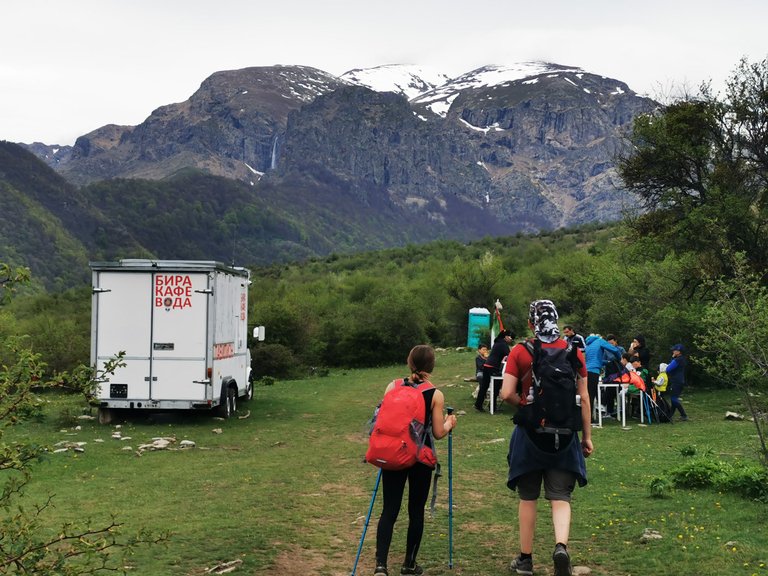 We also passed by an improvised cararan that works during summer time. It was not working now but we saw a group of people having a picnic just next to it. There are fixed chairs and tables accomodating quality lunch breaks.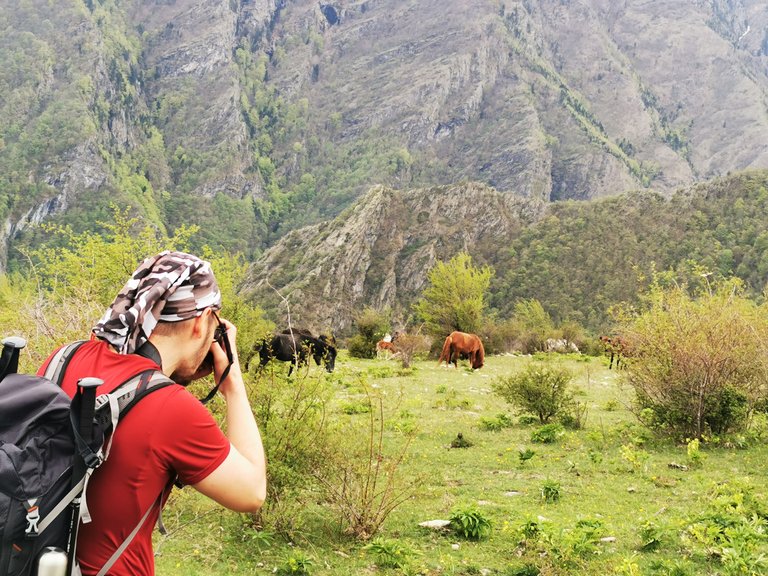 Excellent conditions for horses and donkeys, the main transportation for provisions here.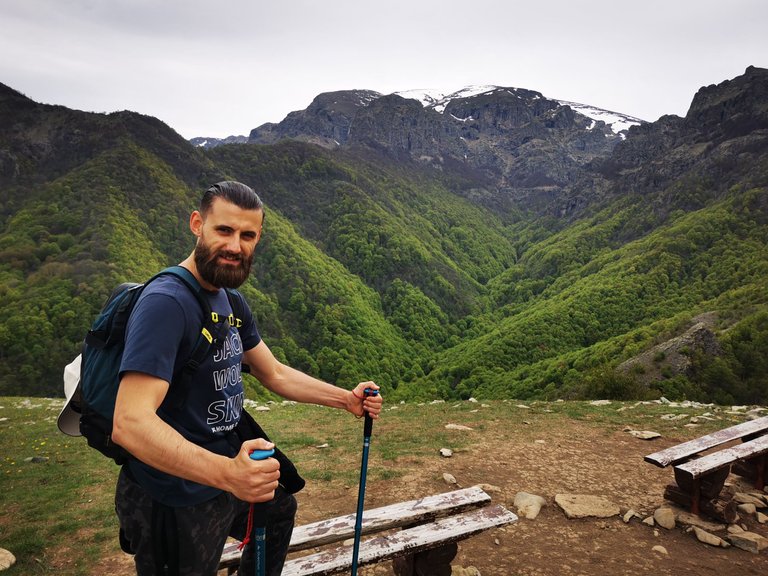 Bench break with panoramic views.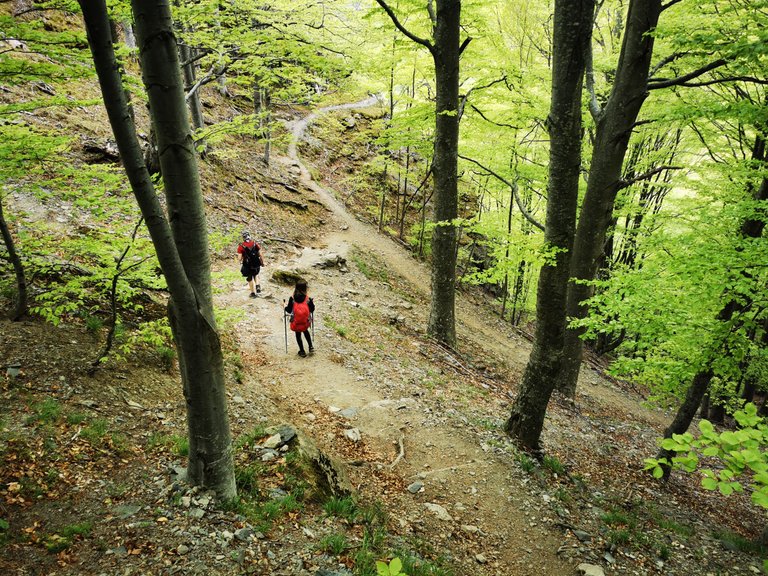 Going deep into the woods again.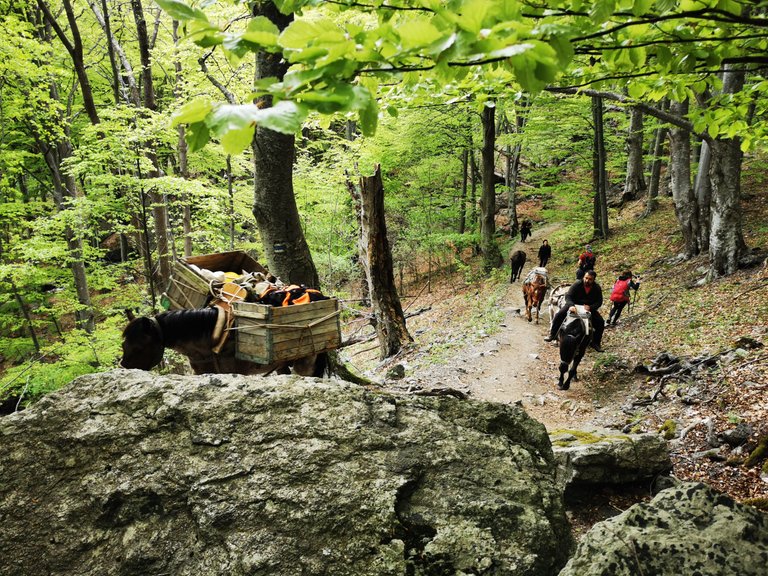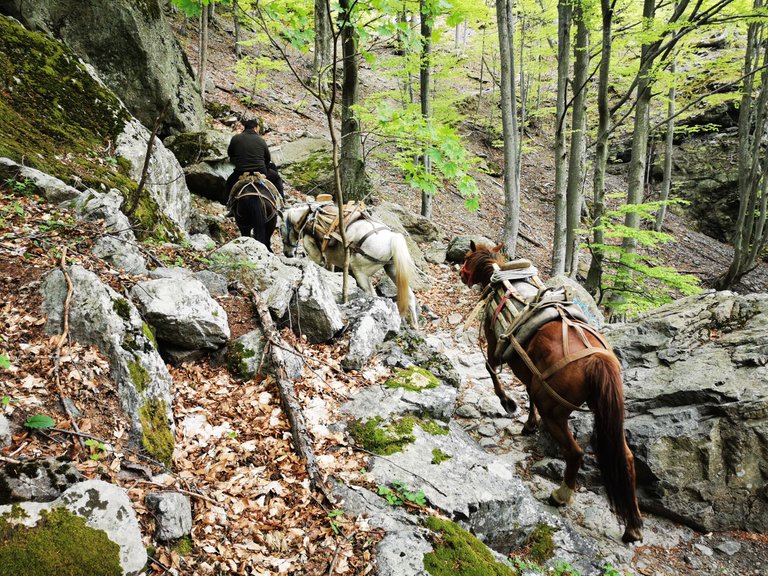 This is how transportation looks like. Those horses are really strong.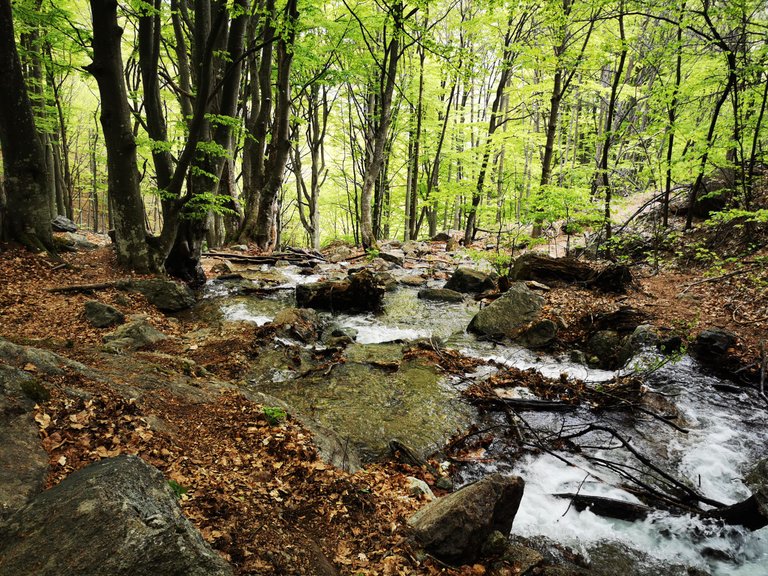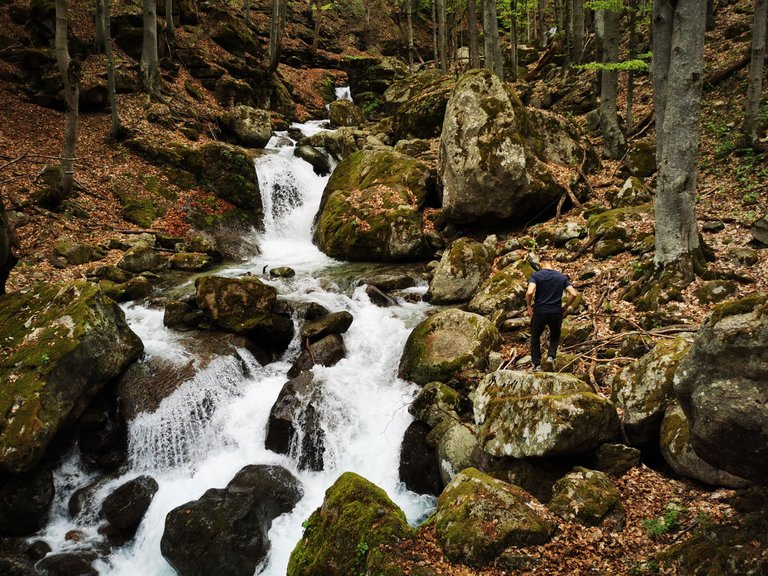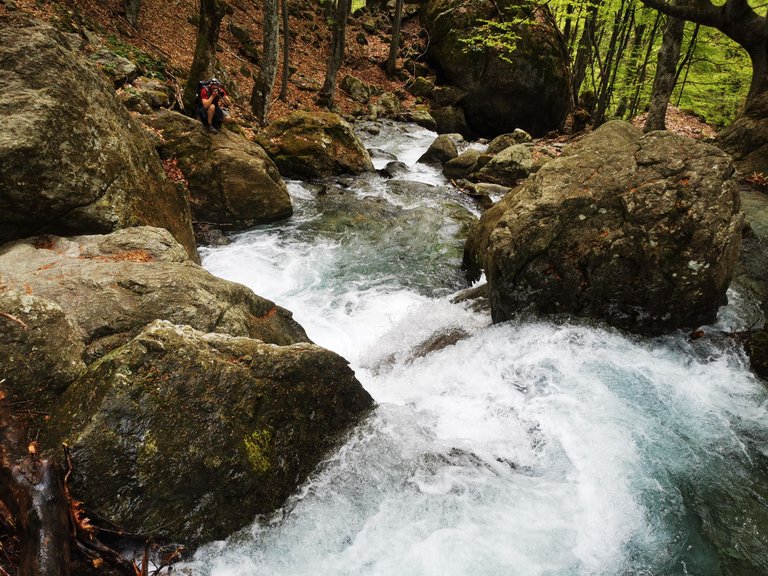 Some Waterfall realtime experience. I got to do my favourite Wim Hof Method just inside this wirlpool. But it was on my way back. First lets see the full ascend to the Heavenly Sprinkler 😁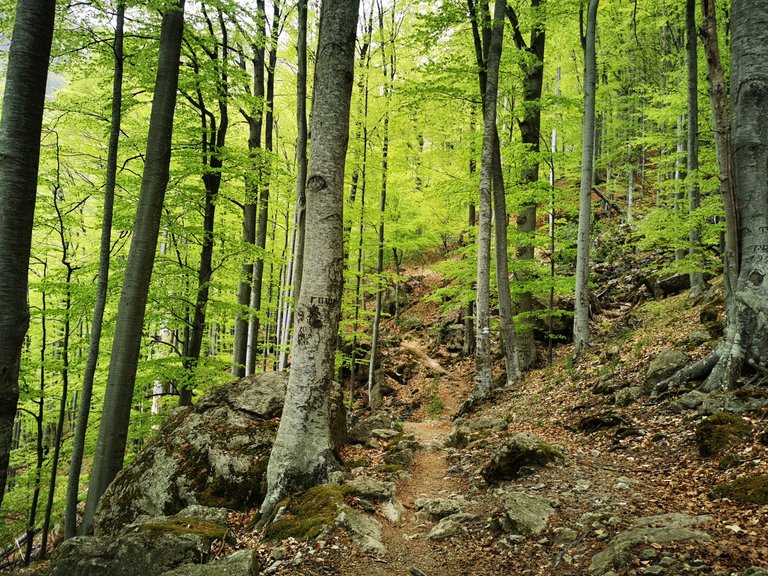 Last ascend before the Lodge Heaven.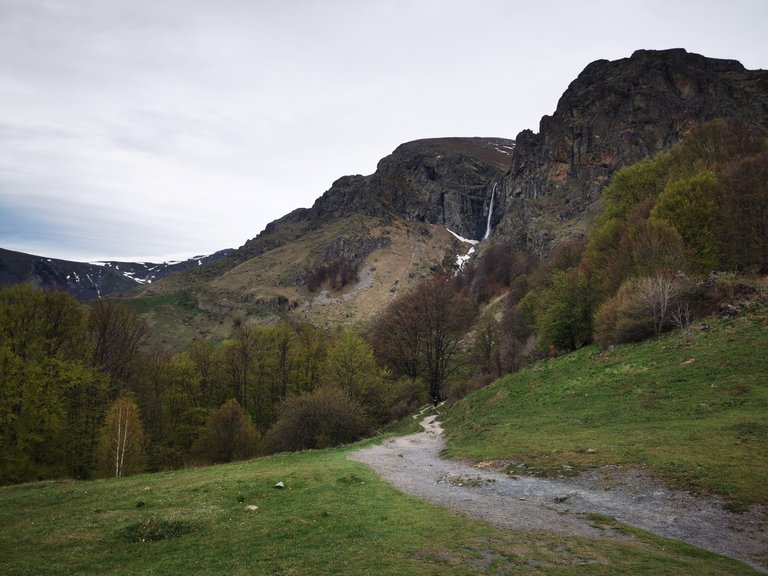 The Heavenly Sprinkler is getting closer and closer.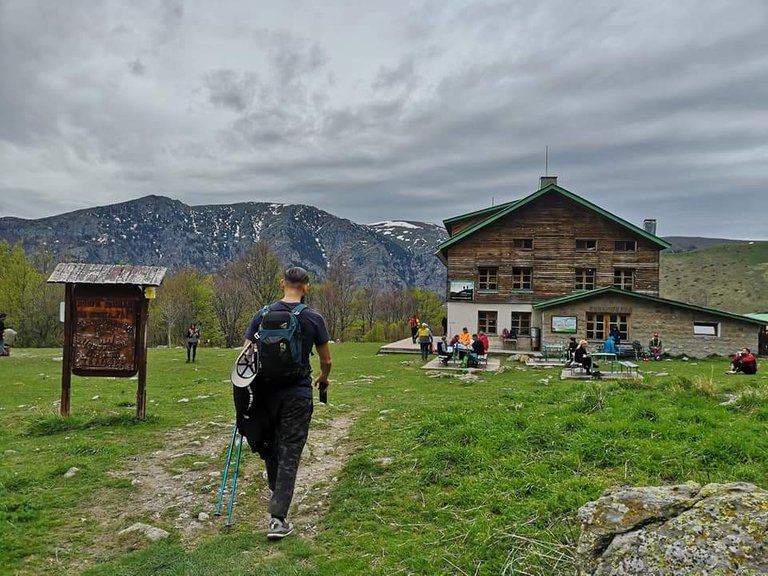 Time for good lunch break. This is Lodge Heaven.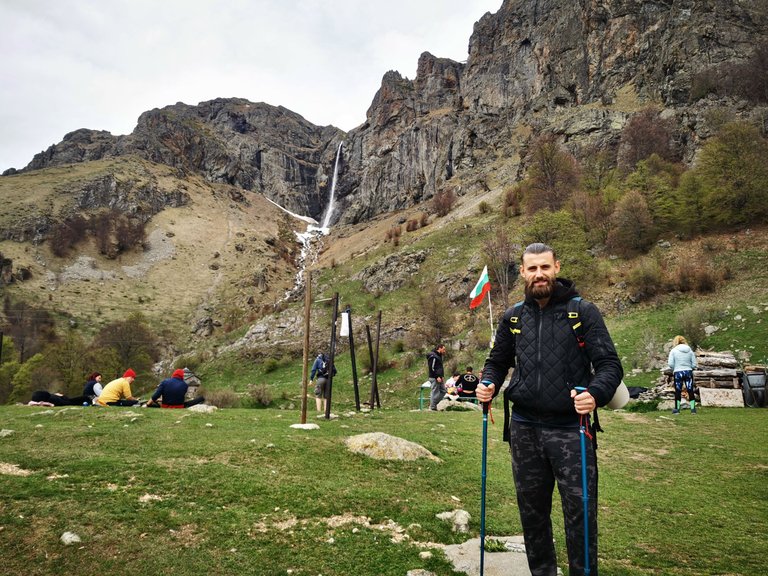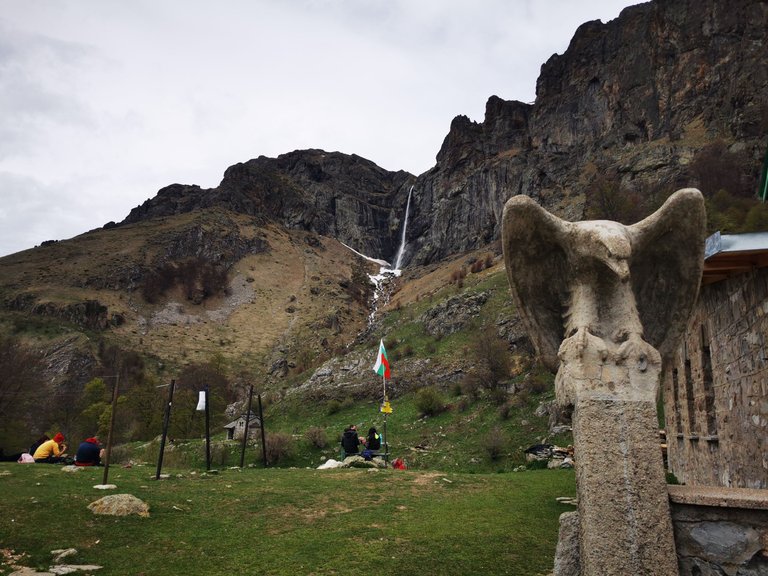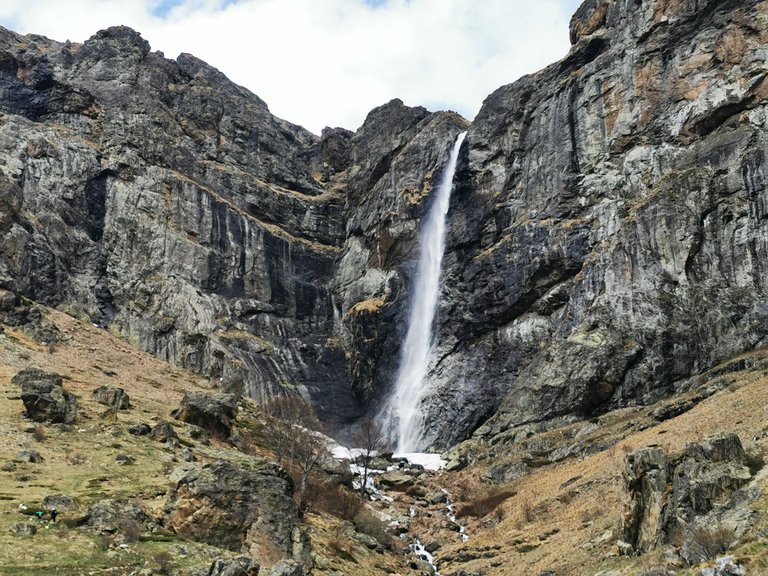 Some static photos of me, the eagle monument, and the amazing freshet Sprinkler. No need for words.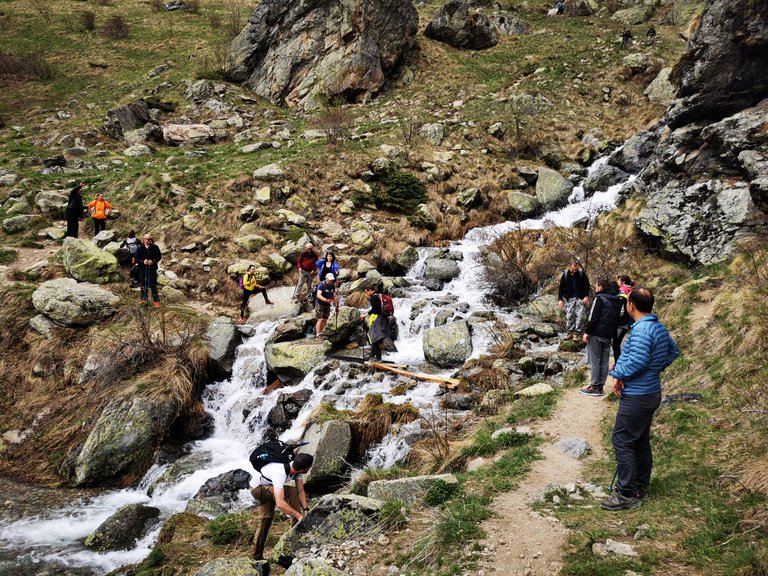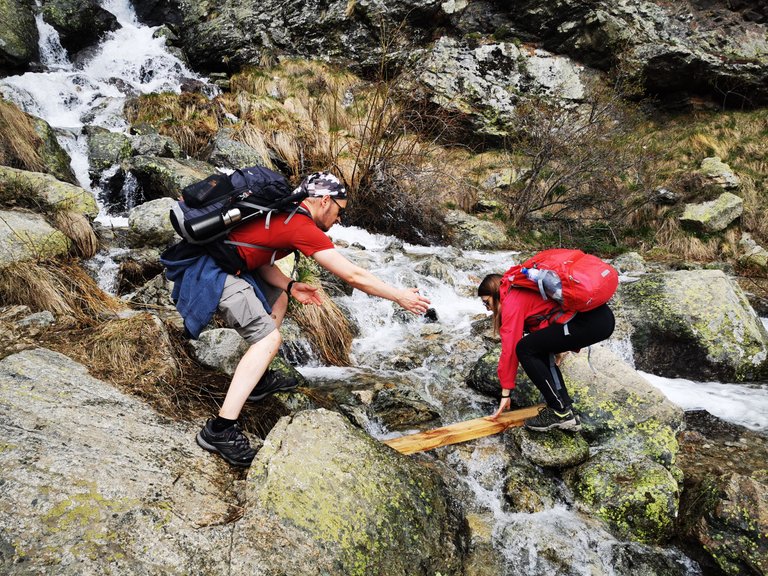 The obsticles did not end with the Lodge reach. It was going to be a struggle reaching the top of the Sprinkler too. We had to cross the river and it did not have a bridge. Only some wooden slats that were very dangerous to overcome. Most people just took their shoes off and crossed barefoot but we decided to take our chances and cross quicker. With some help, nobody got hurt.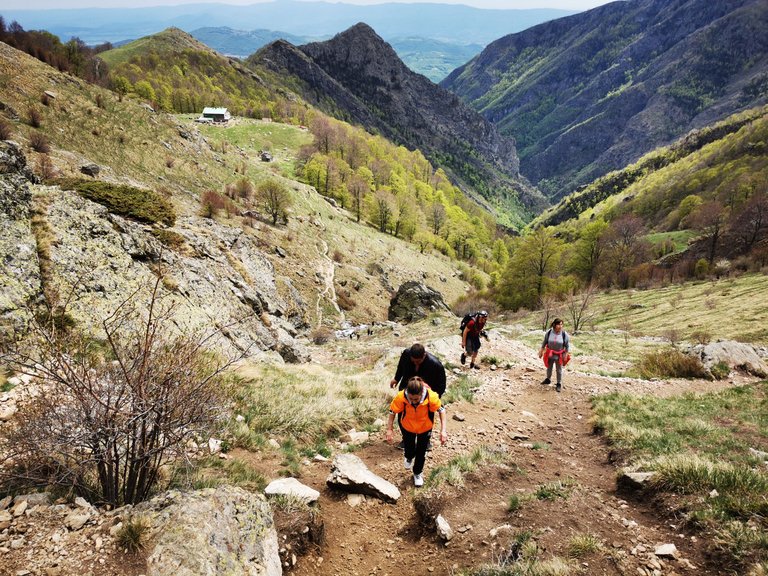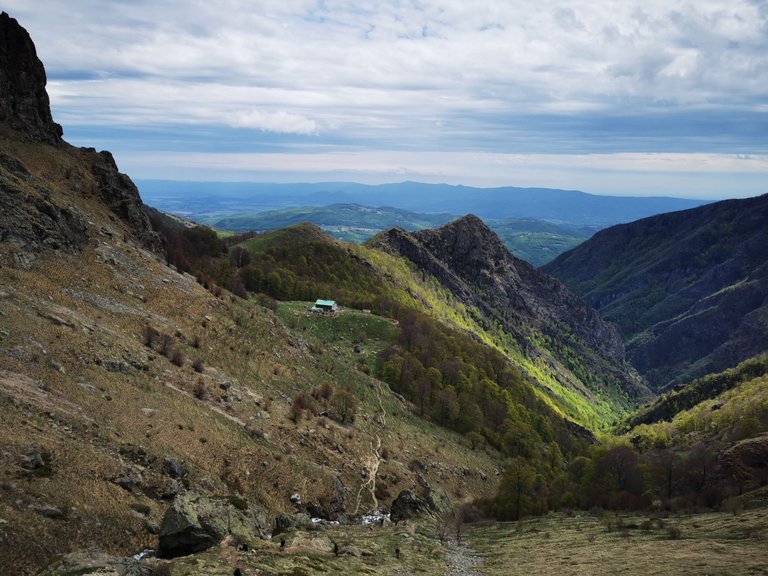 Here we see the panoramic views and the Lodge far behind us.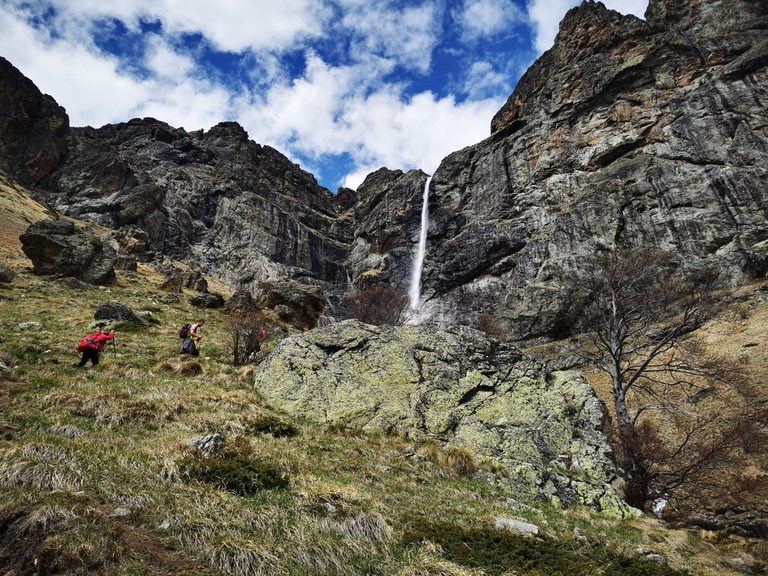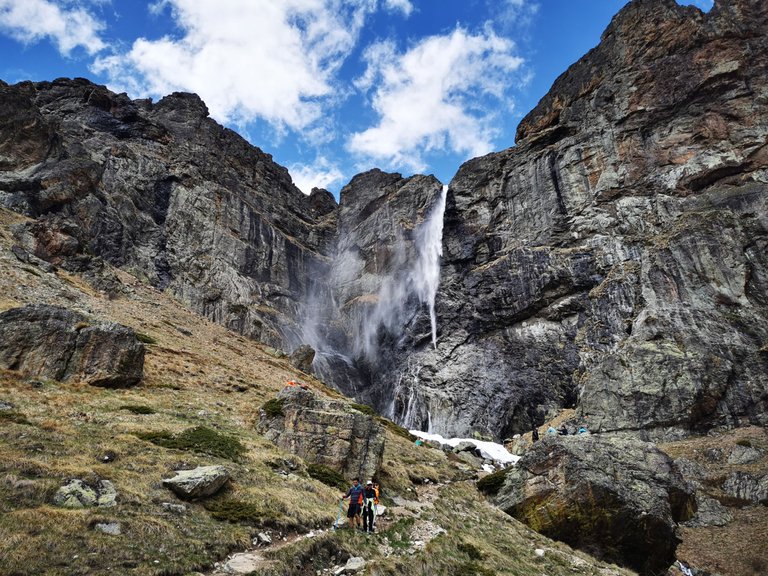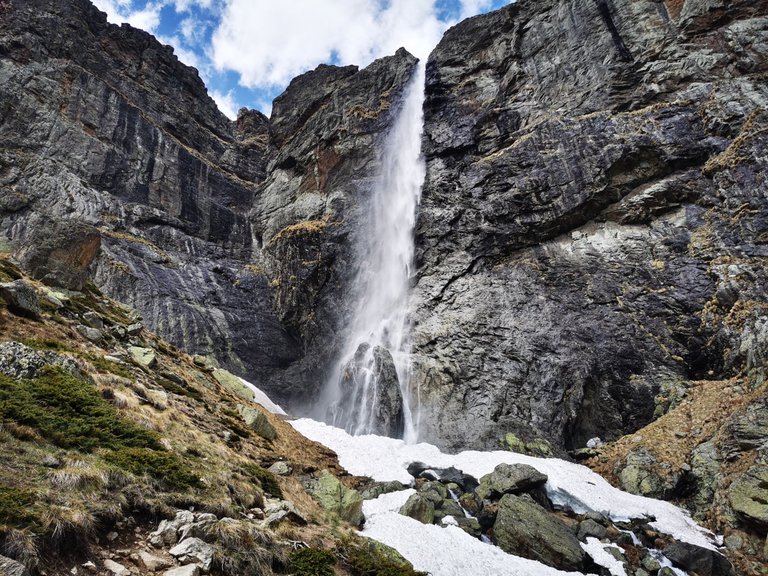 That naturally meant, we are very close to the origin of the Heavenly Sprinkler. And the views just got stunning.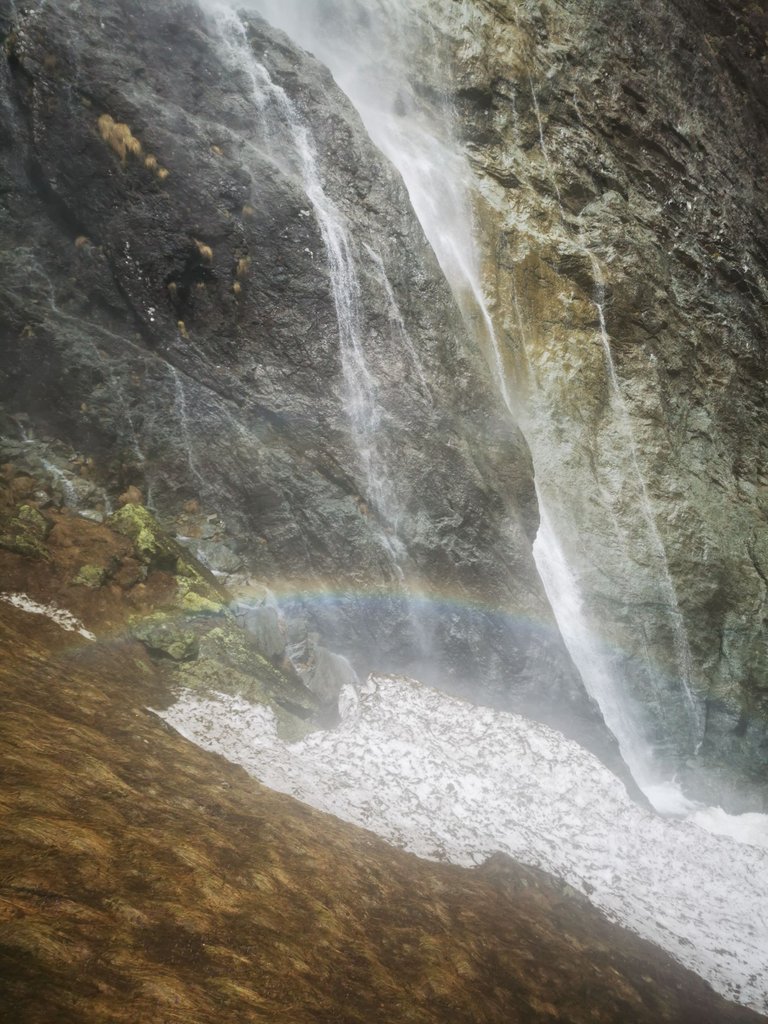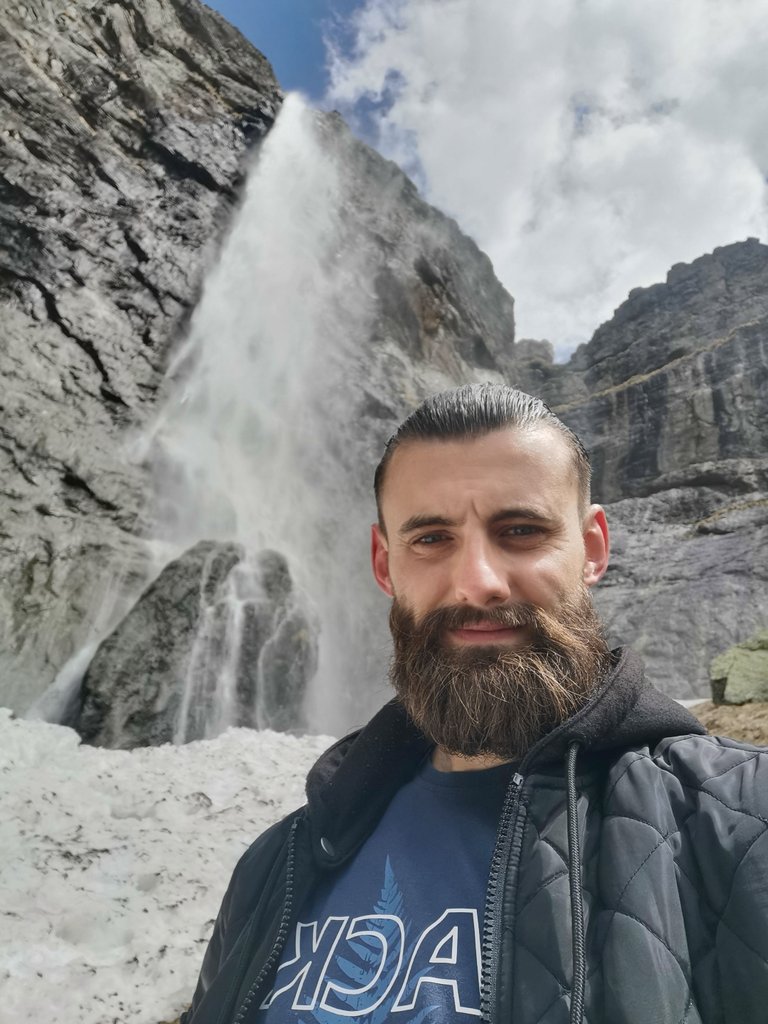 Crazy experience, a lot of wind, soaking wet jacket and pants, these were just some of the highlights here. Another one was the rainbow. Where there is sun and water combined, there will definitely by the rainbow. Just mesmerizing!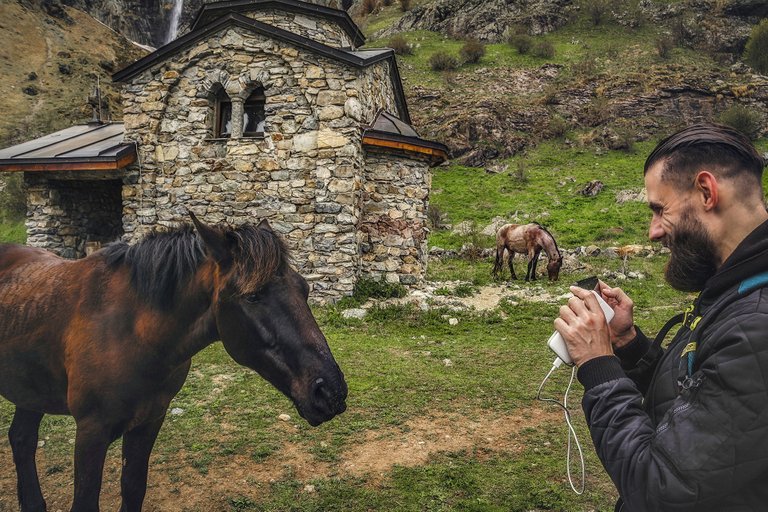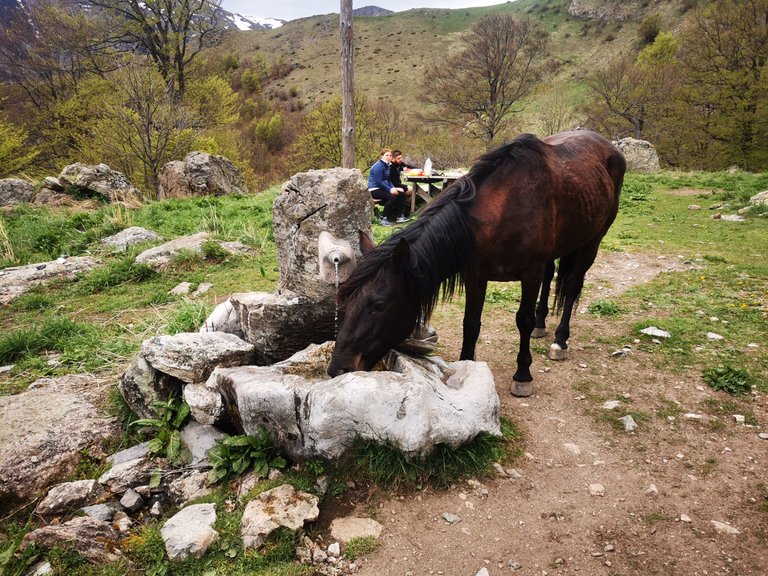 Time to go back. We passed by yet another herd of horses. And they were delighed to see us. Posed for some pictures and drank water from the nearby fountain undisturbed from our presense.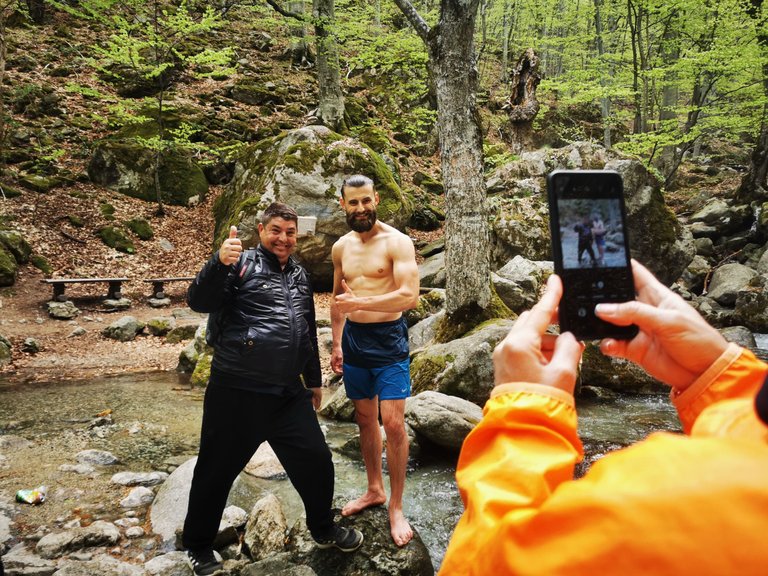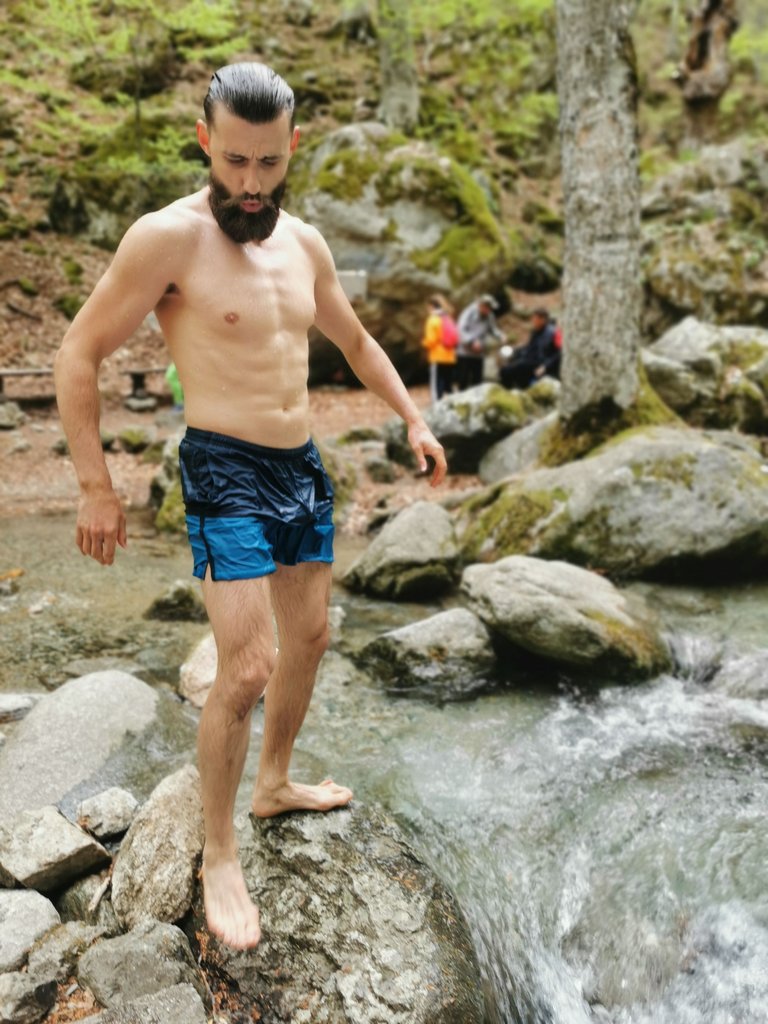 As promised, here are a couple of pictures of my Wim Hof Submerge. I made a whole video of it but forgot to take pictures while in the wirlpool. The river was still very cold. And it was actually in the middle of the pathway so people could not help but be a part of my crazy cold water experience. In a very short time I already had public. Some of them even requested a picture with me so I obliged 🤣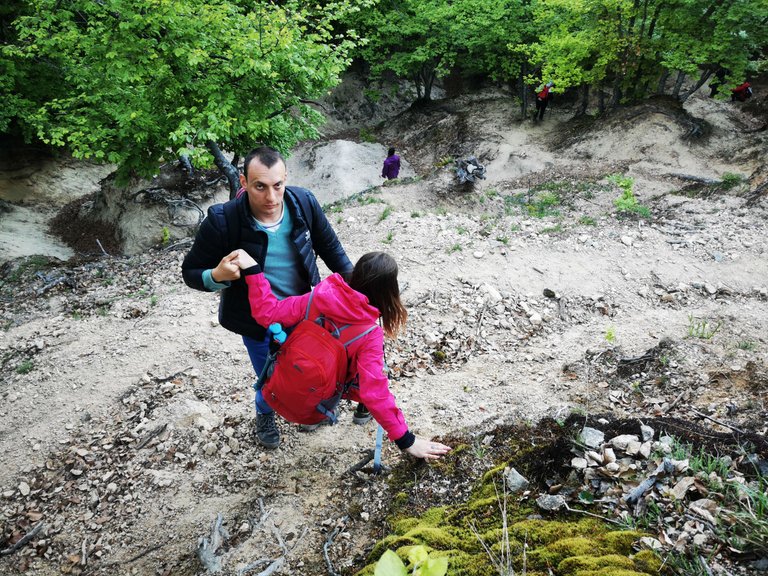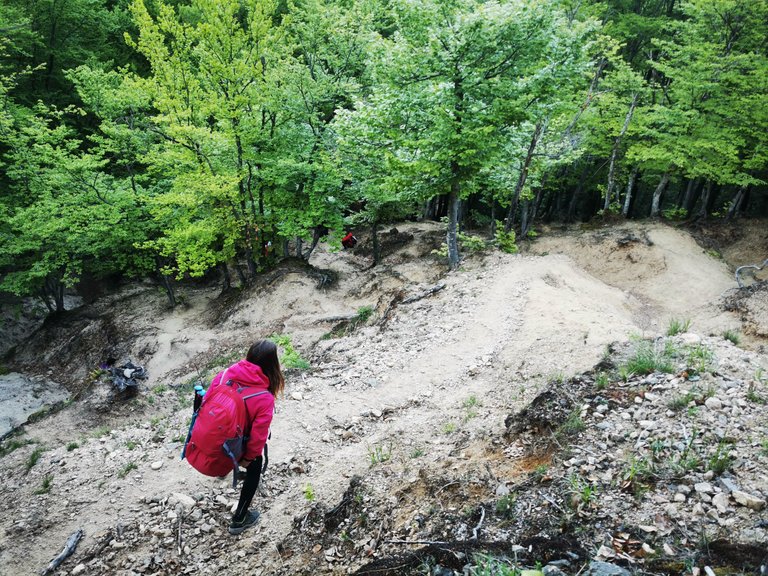 In a nutshell, we made it back safely. Some of the terrains were a real challenge but we were there of each other. Full, unconditional support. That is how real Friends are made!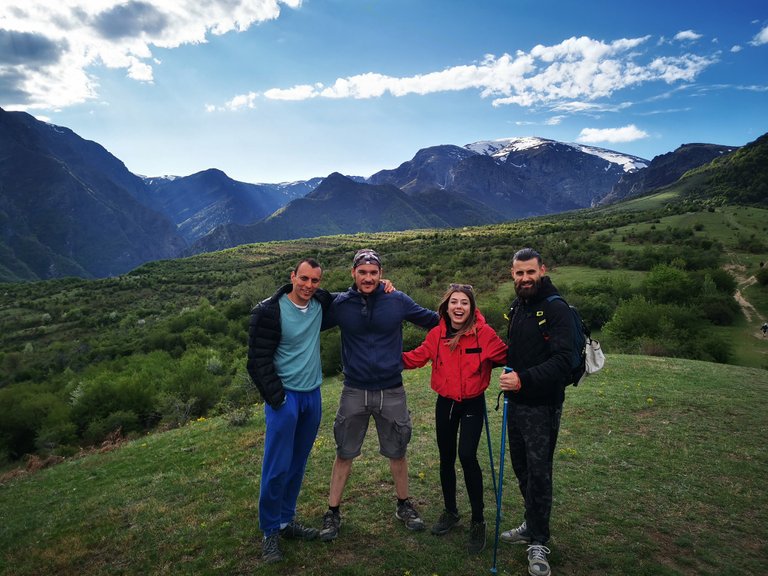 Thank you for visitng my blog! Have a wonderful weekend ahead 😎
Stay happy, be peaceful!
Namaste
---
---

If you decide to support the Bulgarian community growth you can do it by delegating some HP that will be used only for that!
---
---