Hi there Hive Family,
After our amazing, but very emotionally exhausting hike on the edge of life, we decided that it is time to cool down a bit and take the following weeks a notch down. That meant less demanding hikes and more rest.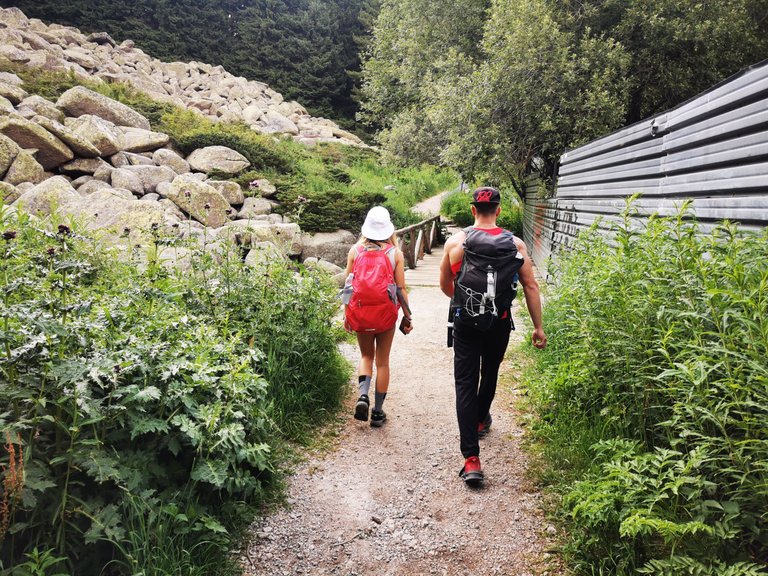 So we decided to do a chill Hookah Sunset hike to peak Kamen Del. It was only an hour and a half from Lodge Aleko and there were no climbs. Just nature,even terrain and some moraines. Excellent conditions for leisure.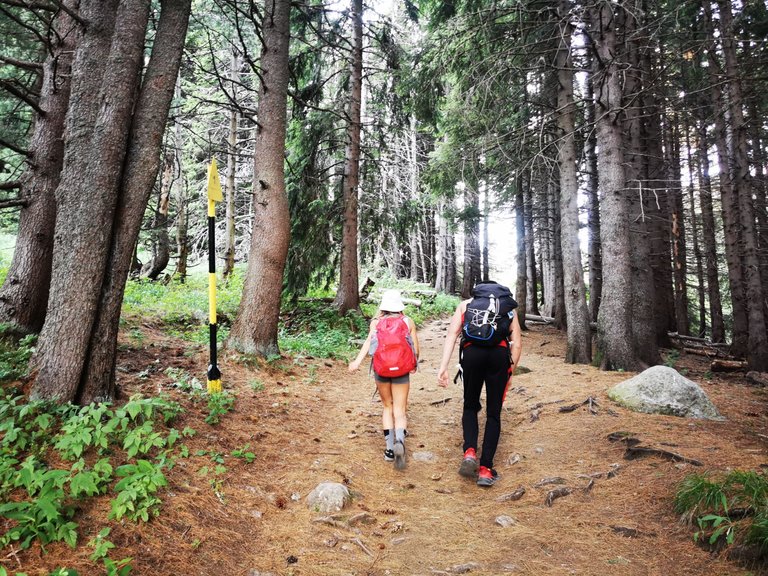 So we passed by the Lodge. A little before it actually. I did not take pictures of it as it was in the background. We headed directly to the forest and wanted to just get there as soon as possible.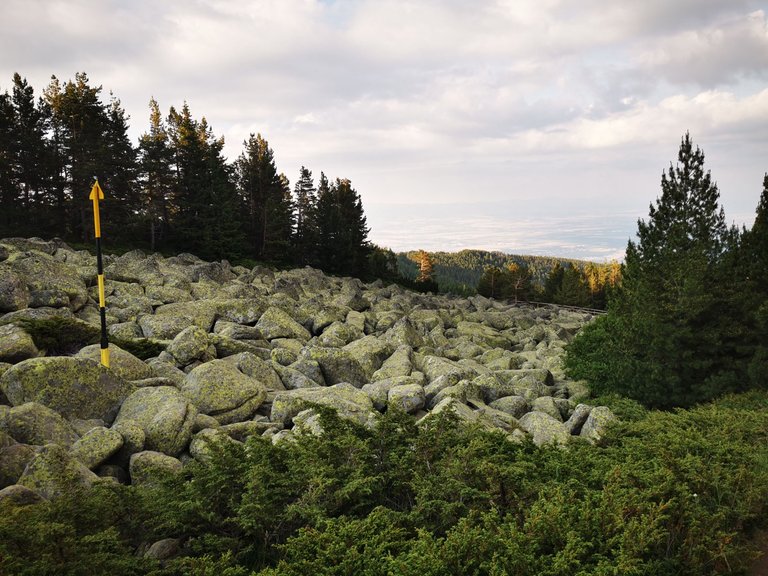 Some of the moraines. This was going to be a challenge on our way back as there is not light and we will rely on our headtorches for viewing the trail.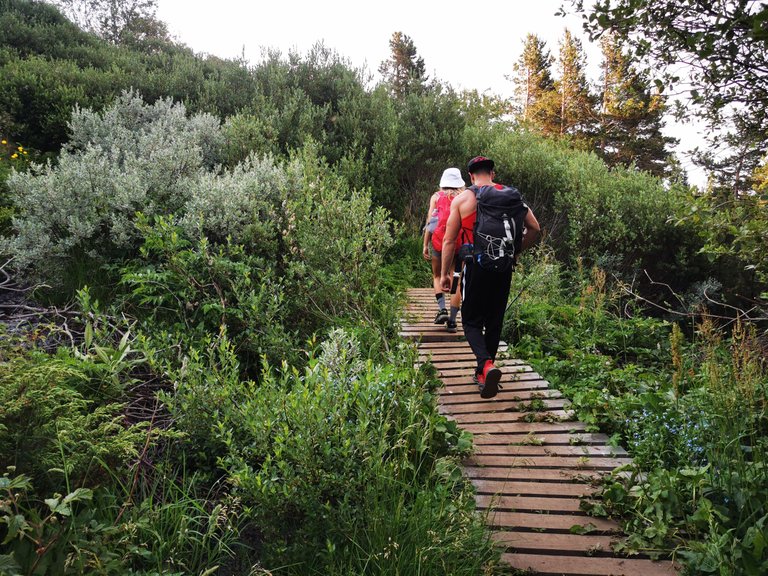 We walked through a lot of vegetation and we actually enjoyed it.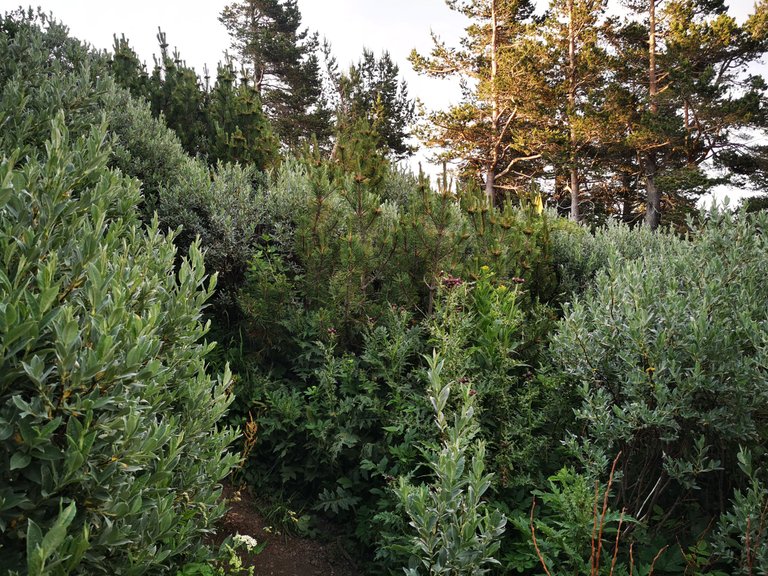 Close angle of the coniferous forest.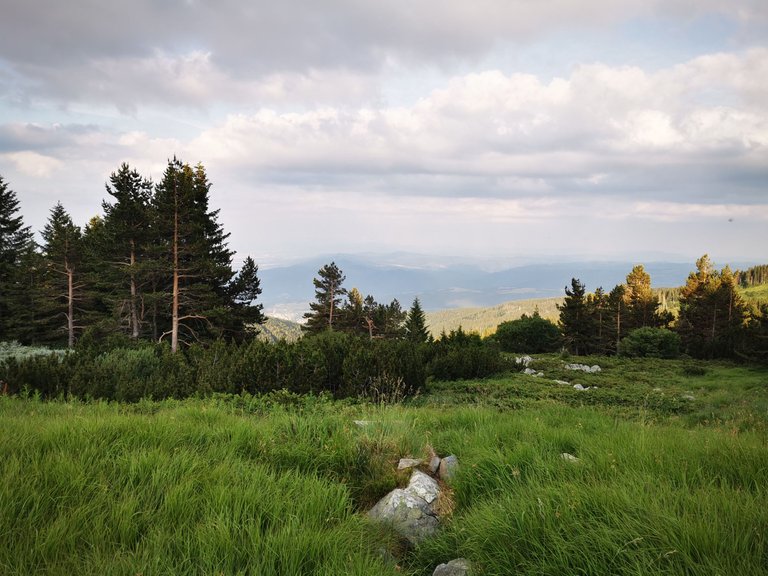 Beautiful scenery and it will get better as we approach the peak 🙃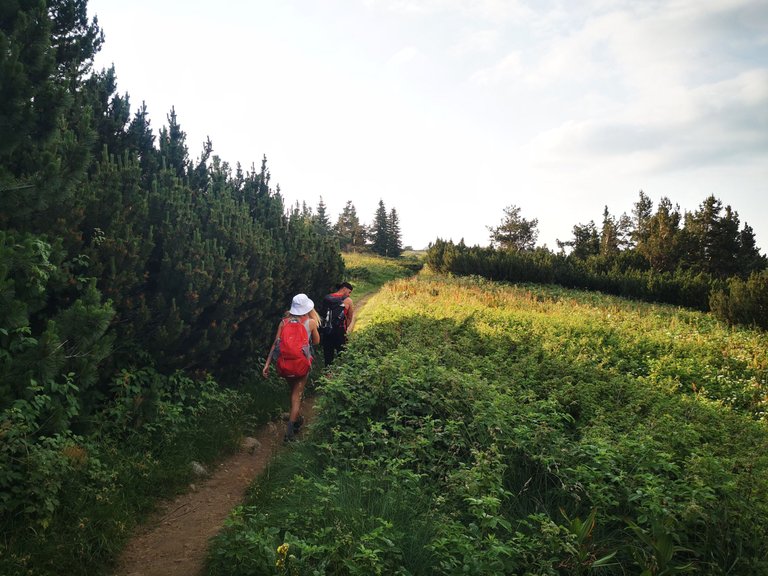 Walking by in a clear plain terrain was very cool and easy. I kind of felt a bit strange 😆 I guess I am used to harsh condtions and this was like walking in the neighborhood park.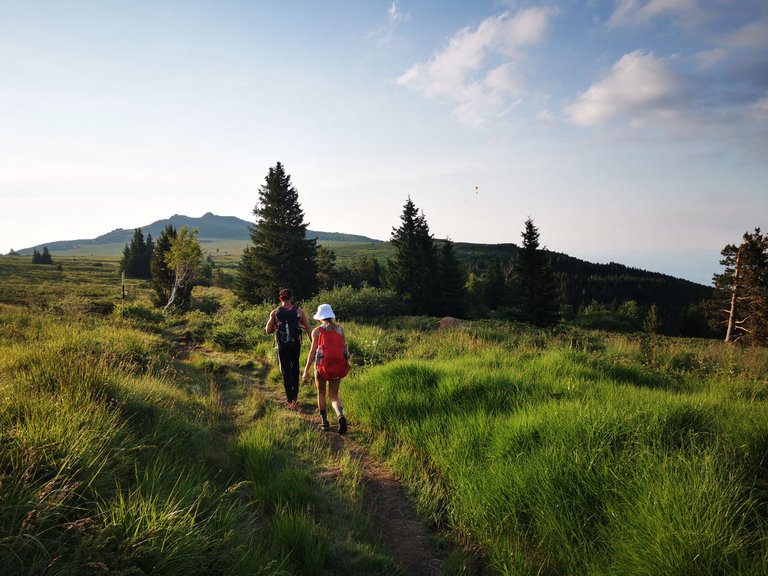 The walk in the park continues 😁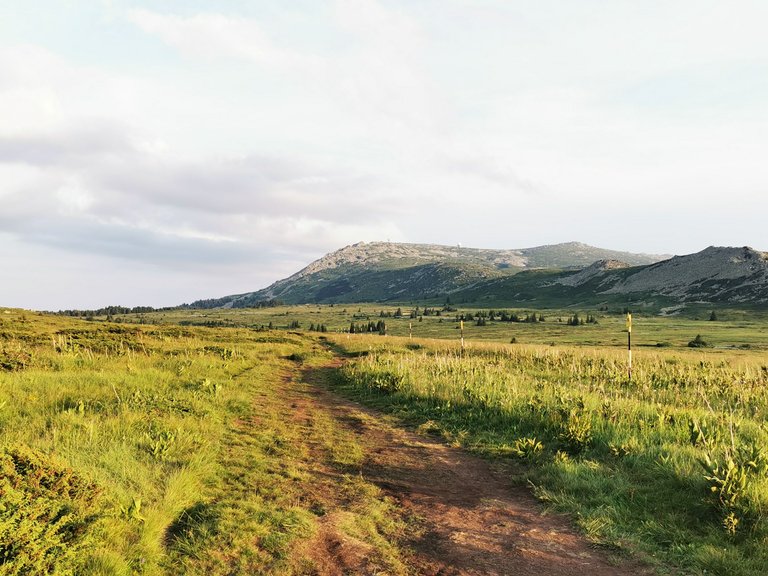 If we turn our backs, this is what we see. Amazing scenery!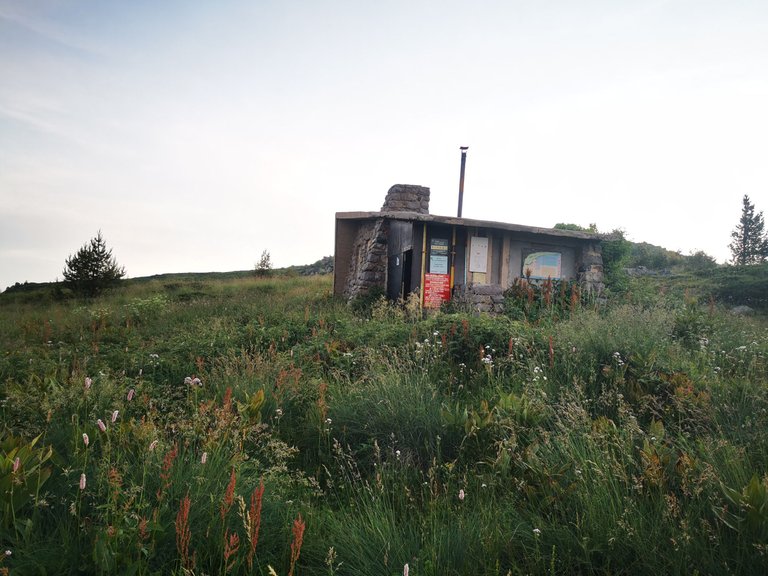 Shelter Ushite. The only one in this vicinity. Very useful for storms or winter harsh conditions.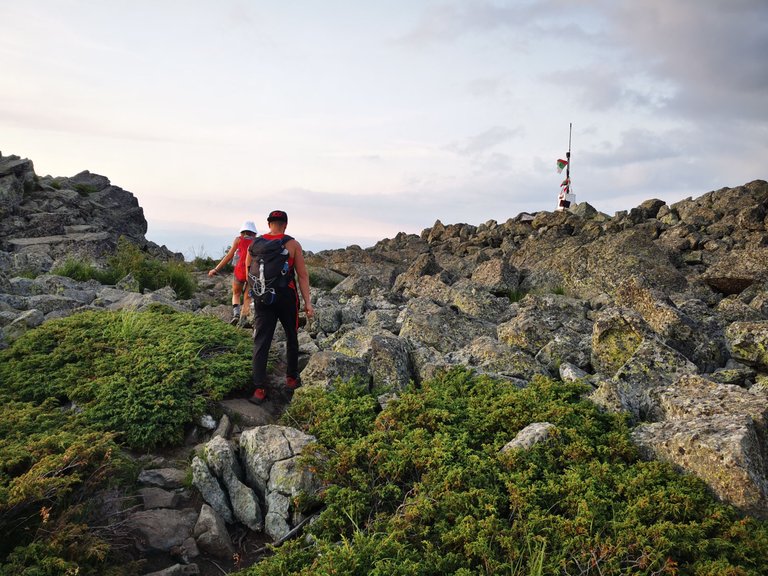 And just as we were fascinated by the beautiful nature, we reached the rocky peak of Kamen Del.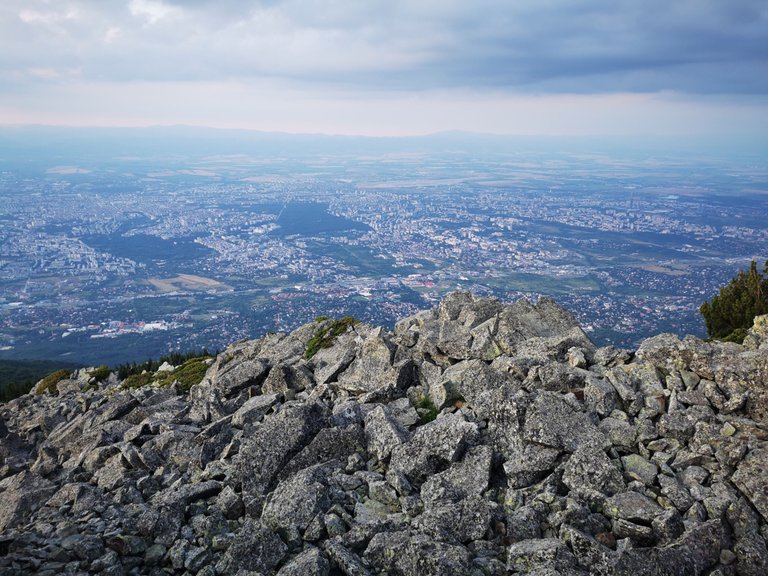 The best views of Sofia City are seen from this location.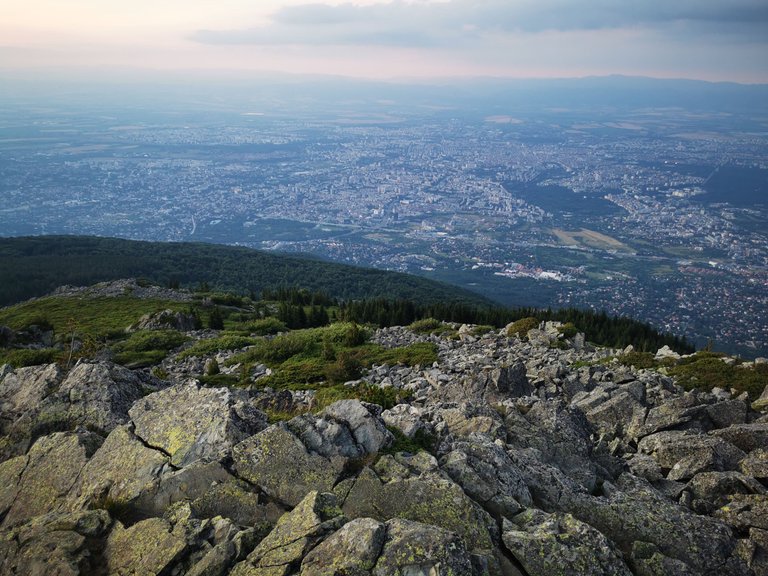 It is diverse and we can point famous buildings and even whole quarters and where we live. Amazing panoramic views.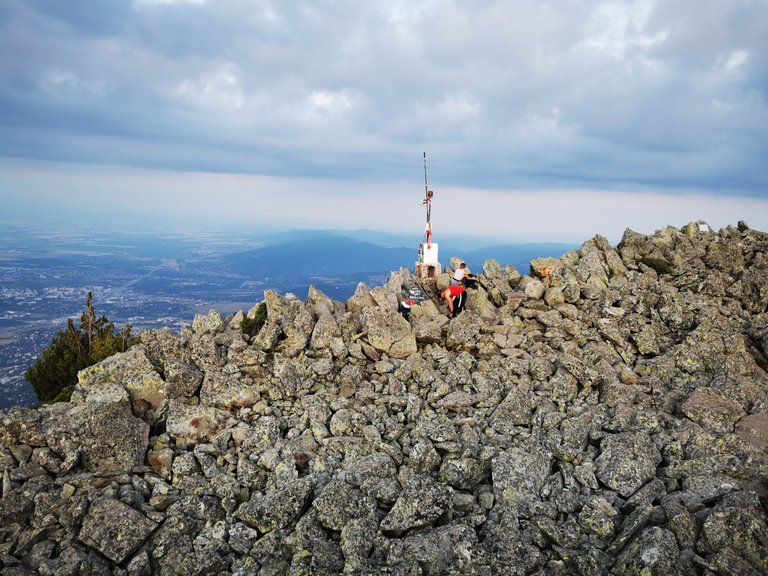 The tower in the distance is the actual peak. It is a very rocky one. We have to be careful on our every step. Not to worry. We have done much harder hikes.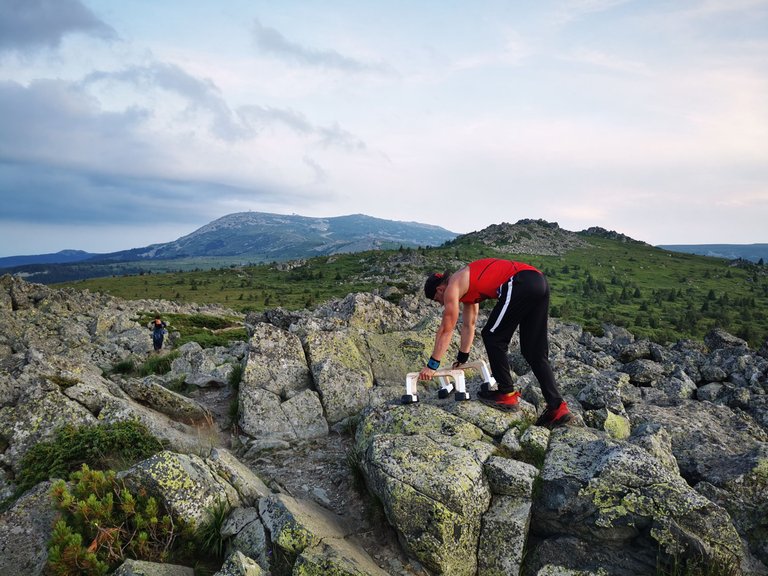 Which is why my Friend brought his parralets with him. He wanted to try some interesting pictures with panoramic views 😁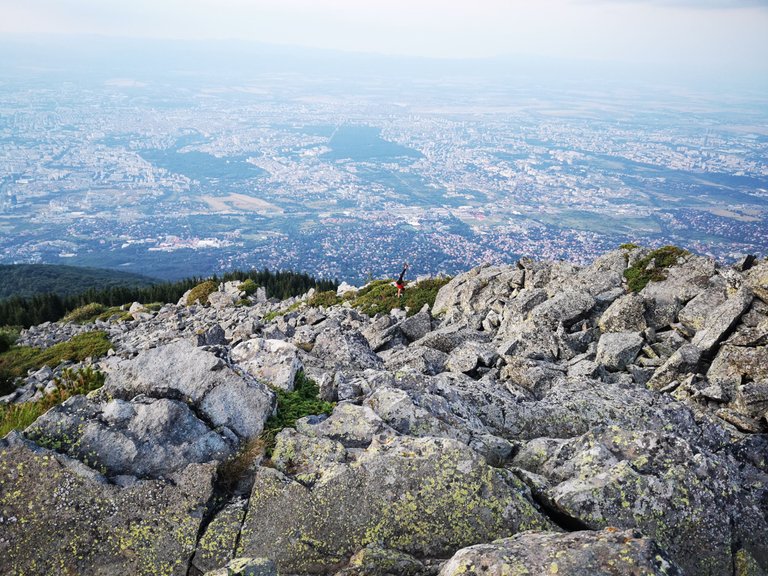 He did some amazing stunts considering there was no flat terrain. He had to overcome gravity and additional shaking from the unstable ground. Over there he is holding a one arm handstand in the grassy part of the rocks.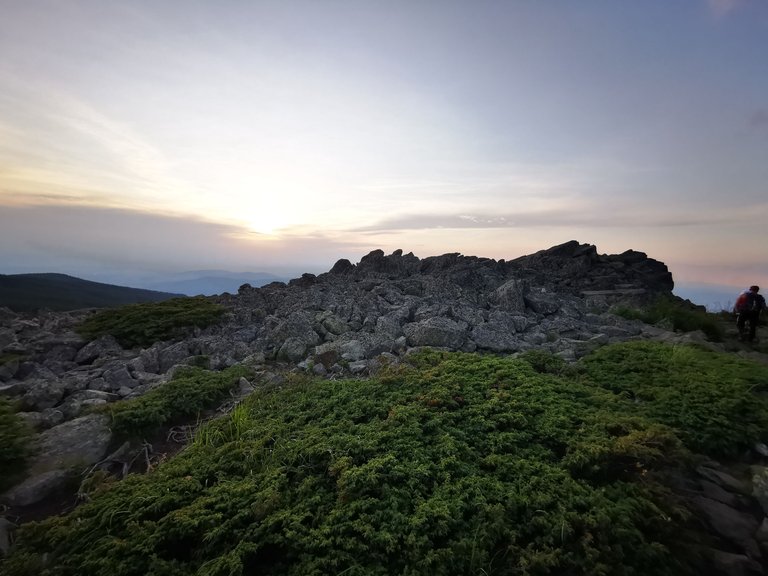 Time is ticking away. The Sun is setting. Unfortunately, there are clouds and we won´t see the whole beauty of it.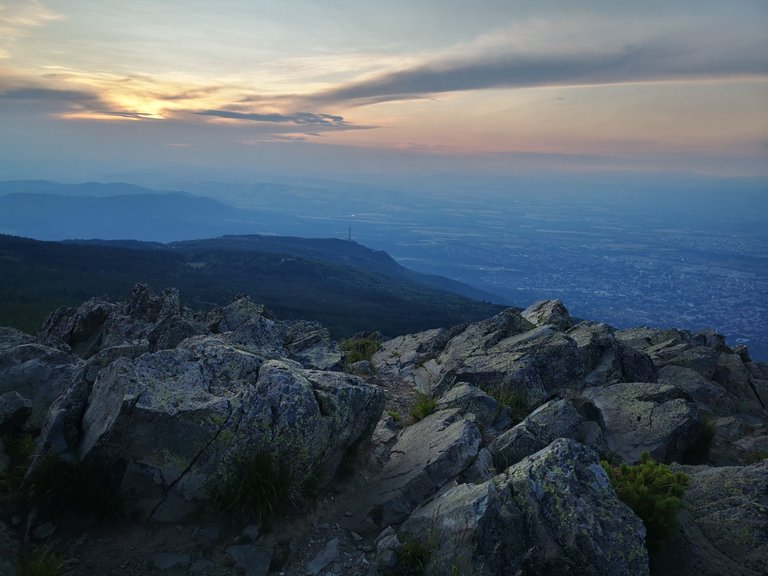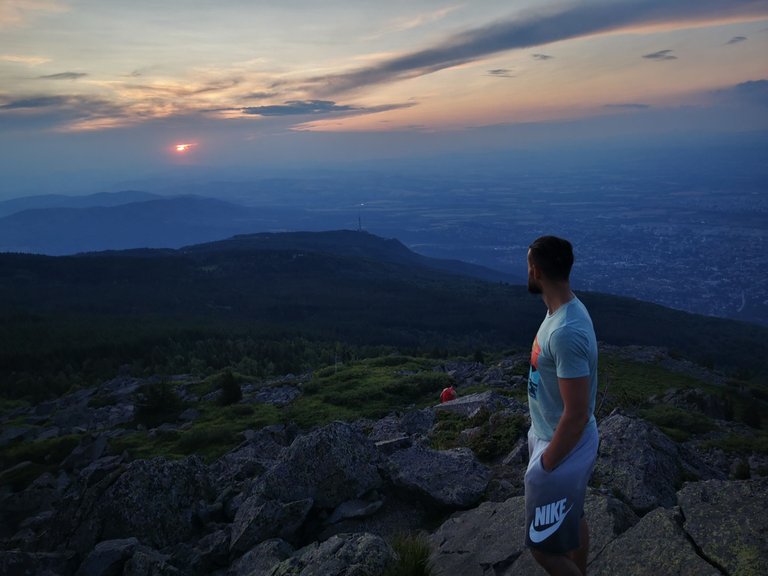 That was the best we could capture of the Sunset. The tower in the middle down there is Kopitoto. The second best nearest place to check out Sofia City´s panoramic.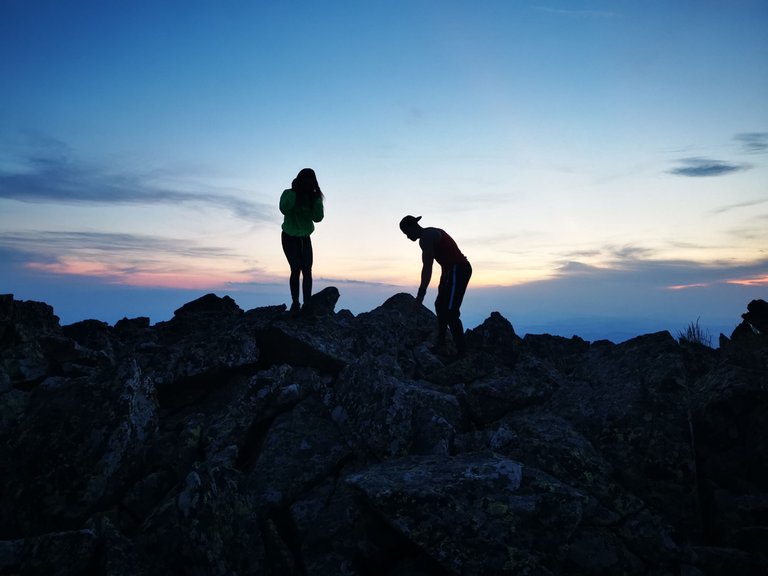 Time to prepare the Hookah and chill under the stars.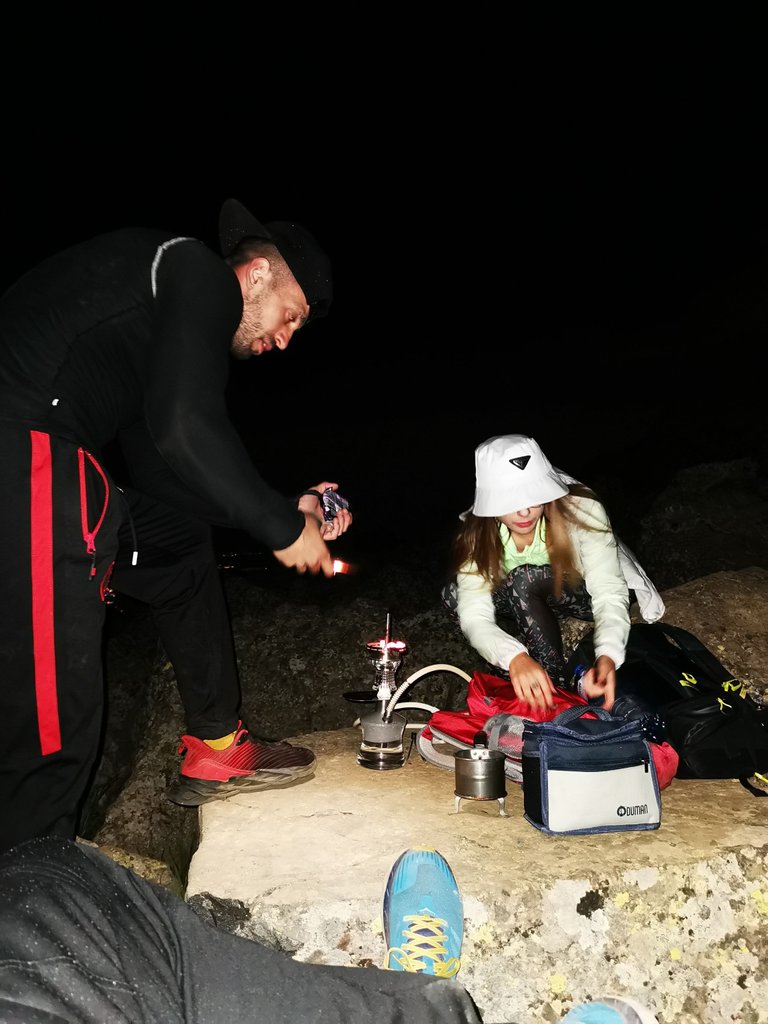 It is small but enough to do the job.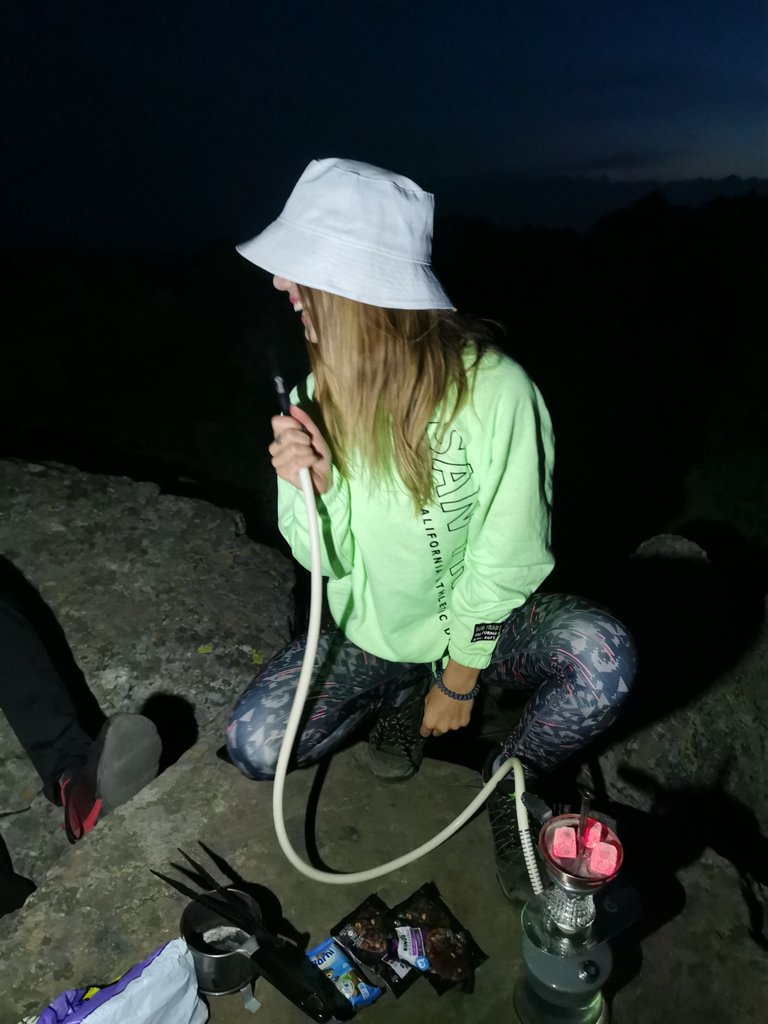 Action time and some chocolate cookies.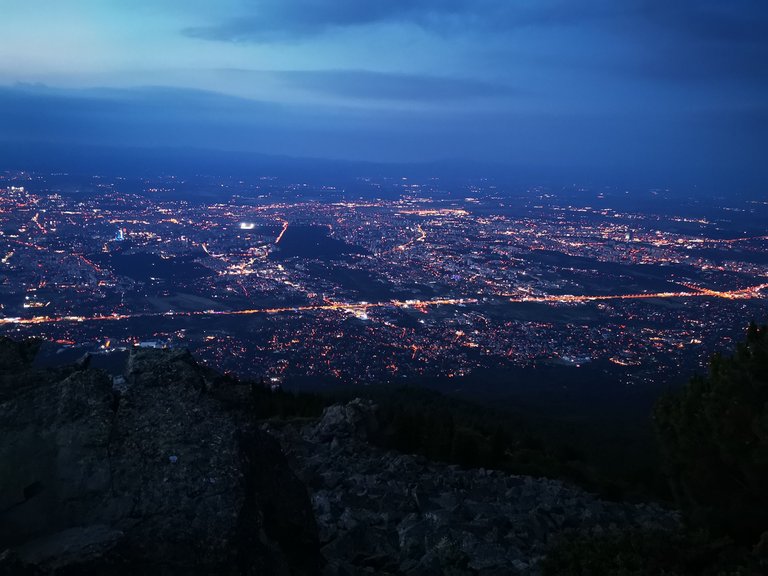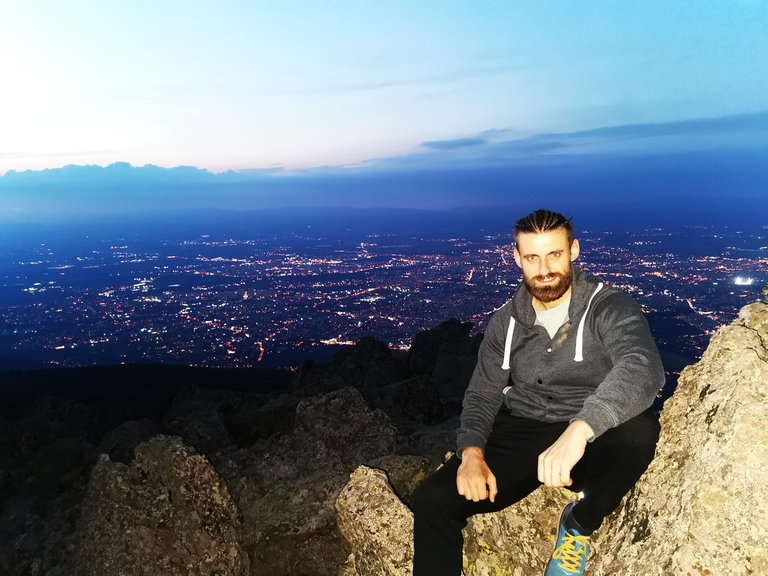 Nightly views with flashlight 😇
And some pitch dark views with Sofia City Lights.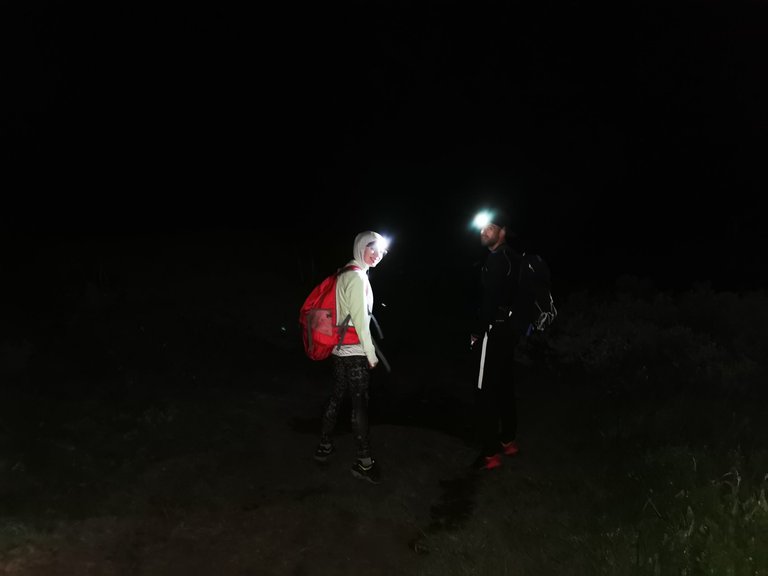 We stayed for a couple of hours and had tons of fun with Hookah, sweets, and chill music. It got chilly after 2 o´clock in the morning so we decided to wrap it up and placed our headtorches. Time to go back. Estimated return - 1 hour and 30 minutes. Needed special caution with the rocks but we made it safe and sound.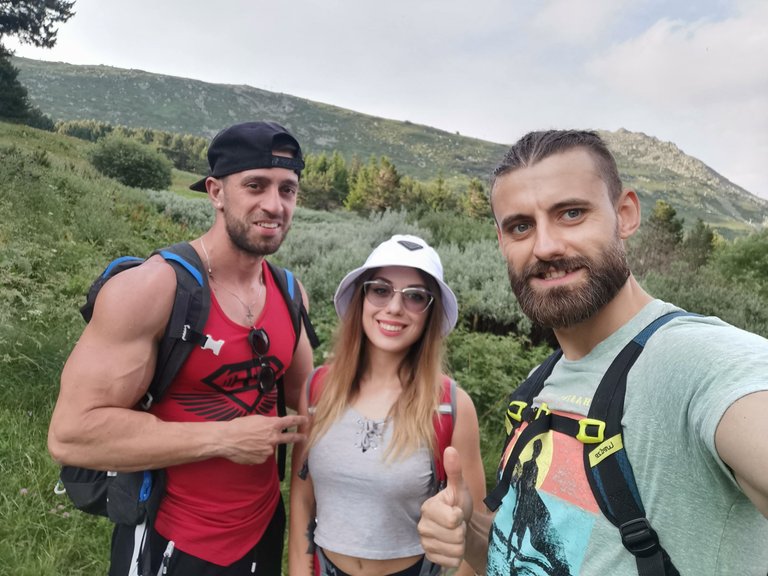 Thank you for stopping by 🙃 I wish you all a great rest of the week!
Stay happy, be peaceful!
Namaste
---
---

If you decide to support the Bulgarian community growth you can do it by delegating some HP that will be used only for that!
---
---