---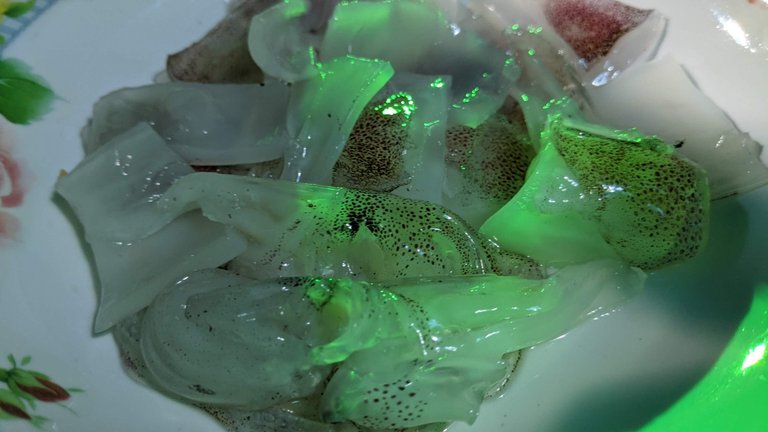 ---
If I remember it right, we, Thai people never really like eating raw squid ever. Maybe because we didn't actually know it's edible or delicious. After that one popular Korean dish spread through social media and Korean series, our eyes are wide open.
Not just that one type of the octopus but we now eat all kinds, squids or octupus. It's like raw fish... fresh and sweet. The difference is the texture. How chewy and a bit crispy depends on types and parts of the animal.
I have tried it first time when I went to Koh Larn. That time was in a restaurant. Way too expensive and I wouldn't retry. This time with my family, we book the whole boat for squiding. Guess what, way more expensive #lol but oh well, the whole new world of eating raw squids/octopus.
We didn't really know what types of squid we would get. We were not even sure we were able to catch some but hey, we did! Roughly 10 of them in total. Super fresh! We still could see their melanin moving and changing shape somewhat. Eat them raw with either shoyu & wasabi or with Thai style hot and sour sauce is also super duper yum and go so well together.
If you ever have a chance to travel anywhere down south or anywhere close the the sea where you can go squidding and eat it fresh and raw, do so! What an experience!!!