My Travel Blog
Arboretum - Living tree museum.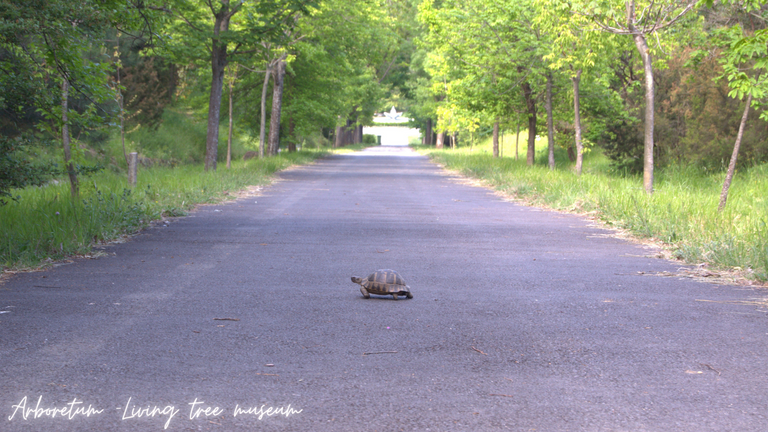 Hello to all who love to travel,
Have you ever visited a living tree museum? If you haven't been, you should definitely go. Because you will have the chance to see many beauties that nature has given us here.
This is a heavenly place called Atatürk Arboretum in Istanbul province of Turkey. 2000 different living plants live in this huge area of ​​296 hectares. There are 3 natural lakes. Different animal species accompany us in this museum, which has plenty of oxygen and clean air.
Daha önce hiç canlı ağaç müzesi gezdiniz mi? Eğer gezmediyseniz mutlaka gitmelisiniz. Çünkü doğanın bize verdiği bir çok güzelliği burada görme şansınız olacaktır.
Burası Türkiye'nin İstanbul ilinde Atatürk Arboretum adında cennetten bir yer. 296 hektarlık bu devasa alan içerisinde 2000 farklı canlı bitki yaşıyor. 3 adet doğal göl bulunuyor. Bol oksijen ve temiz havası olan bu müzede farklı hayvan türleride gezimizde bize eşlik ediyor.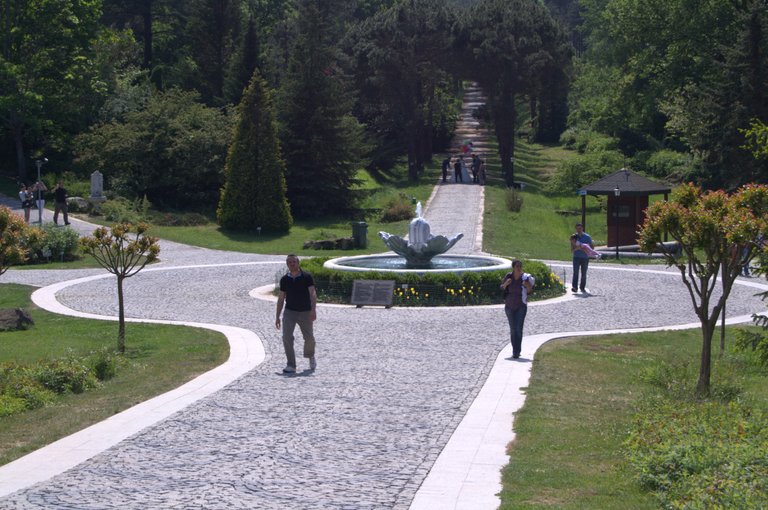 The square with a small pool in the middle welcomes us as we step inside the museum. There are four different paths that lead into the museum, each more beautiful than the other. You can choose any road and continue your journey from there. When I came here, wedding photos of the bride and groom were being taken inside. It was a good place for them to immortalize their memories.
Müze içerisine adımımızı attıktan ortasında küçük havuzu olan meydan bizi karşılıyor. Müze içerisine açılan birbirinden güzel dört farklı yol var. Herhangi bir yolu seçip gezinize oradan devam edebiliyorsunuz. Buraya geldiğimde içeride gelin ve damat düğün fotoğrafları çekiliyordu. Onlar için anılarını ölümsüzleştirmek için güzel bir yer seçimi olmuş.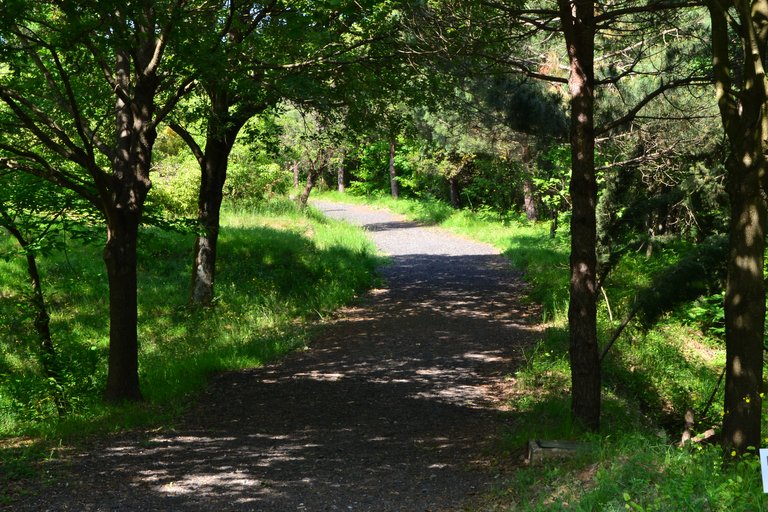 Any road you choose takes you into the forest surrounded by lush trees. We take a walk accompanied by the sounds of birds and the shadows of the trees. We examine many unknown plant species in the environment.
During our trip, I see a turtle passing by. This very cute tortoise is walking slowly in the forest on its own. I'm trying to lie down on the asphalt and take a good photo. Maybe the turtle isn't aware of what's going on, but it creates an incredible sight for me.
Seçtiğiniz herhangi bir yol sizi yemyeşil ağaçlarla çevrili ormanın içerisine götürüyor. Kuş sesleri ve ağaçların gölgeleri eşliğinde yürüyüş yapıyoruz. Çevrede bir çok bilmediğimiz bitki türlerini inceliyoruz.
Gezimiz sırasında yoldan geçen bir kaplumbağa görüyorum. Oldukça sevimli olan bu kaplumbağa kendi halinde ormanın içinde yavaş yavaş gidiyor. Asfalta uzanıp iyi bir fotoğraf çekmeye çalışıyorum. Belki kaplumbağa olan bitenin farkında değil ama benim için inanılmaz bir manzara ortaya çıkarmış oluyor.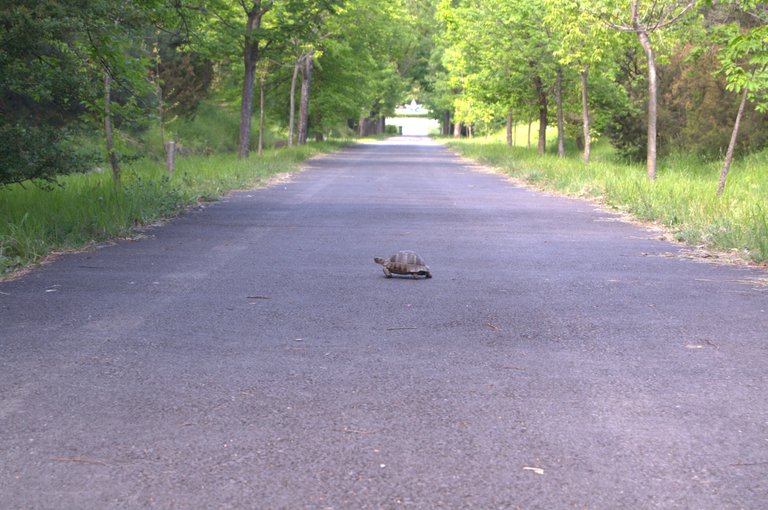 I mentioned that there are natural small lakes here. The path I chose takes me to the lakeside. After seeing the view, one feels like in a dream. I watch the surroundings in the quiet and peaceful lake.
Burada doğal küçük göllerin olduğundan bahsetmiştim. Seçtiğim yol beni göl kenarına çıkartıyor. Manzarayı gördükten sonra insan kendini rüyada gibi hissediyor. Sessiz ve huzurlu gölde etrafı seyrediyorum.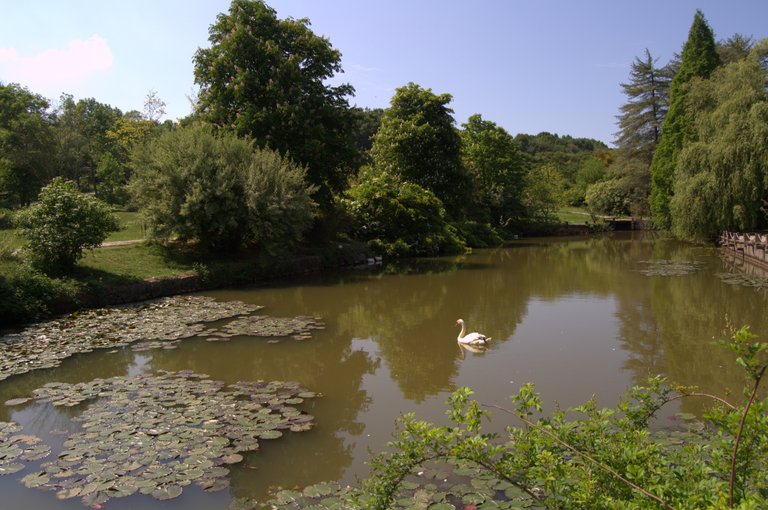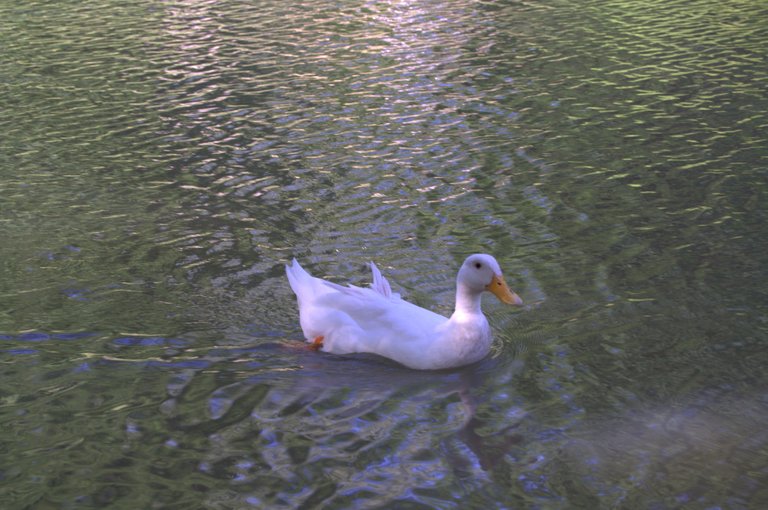 The shade of the trees and leaves have fallen into the lake, and I witness white ducks floating inside and many unique views that I cannot describe. While walking by the lake, ducks follow you. When you stop, they stop. They follow you when you move. They host us.
Ağaçların gölgesi ve yaprakları göle düşmüş içeride bembeyaz süzülen ördekler ve anlatamadığım bir çok eşsiz manzaraya şahit oluyorum. Göl kenarında yürürken ördekler sizleri takip ediyorlar. Siz durduğunuzda onlarda duruyor. Hareket ettiğinizde peşinizden geliyorlar. Bizlere ev sahipliği yapıyorlar.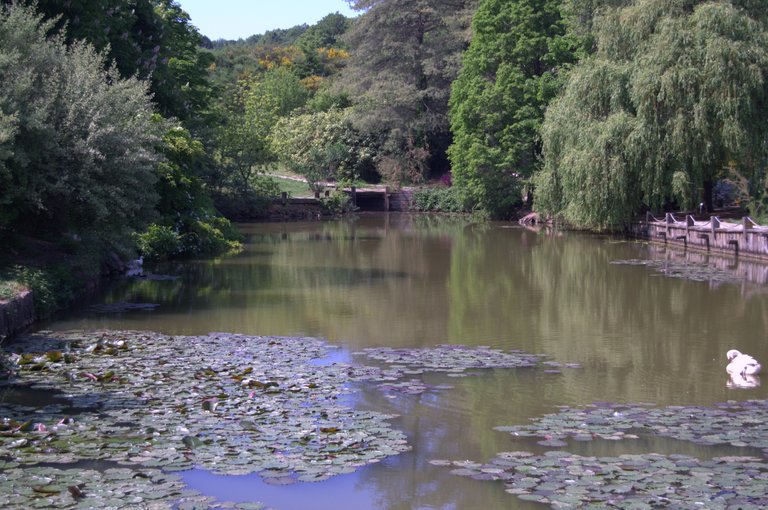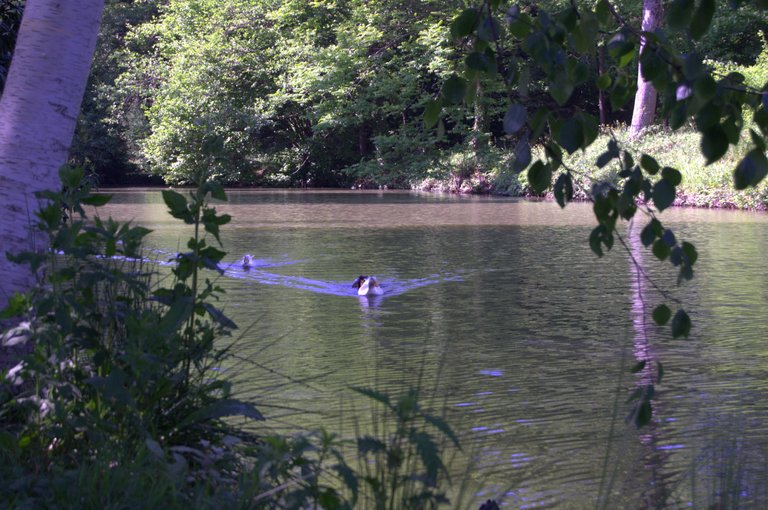 There are sea turtles in the lake and the fish surrounding it. All of them add different beauties to this museum. It makes me happy that different creatures live together without harming each other. I watch the movement of every living thing I see here for minutes.
Gölde deniz kaplumbağası ve onu çevreleyen balıklarda var. Hepsi bu müzeye farklı güzellikler katıyor. Farklı canlıların birbirine zarar vermeden bir arada yaşaması beni mutlu ediyor. Burada gördüğüm her canlının hareketini dakikalarca seyrediyorum.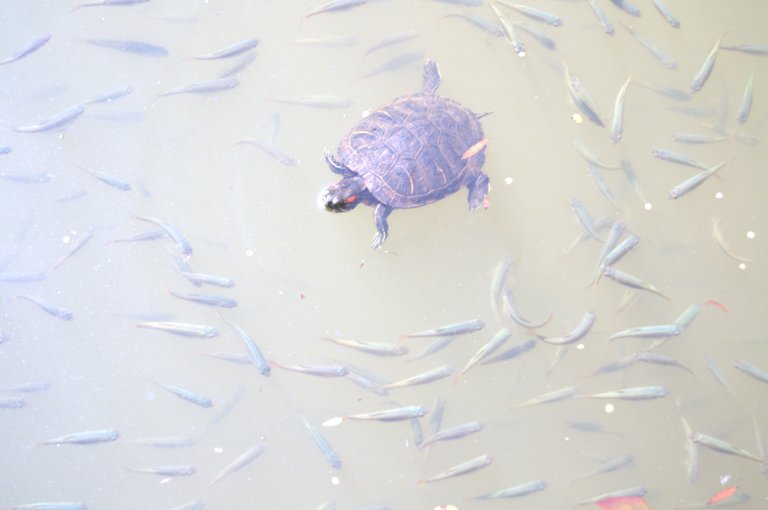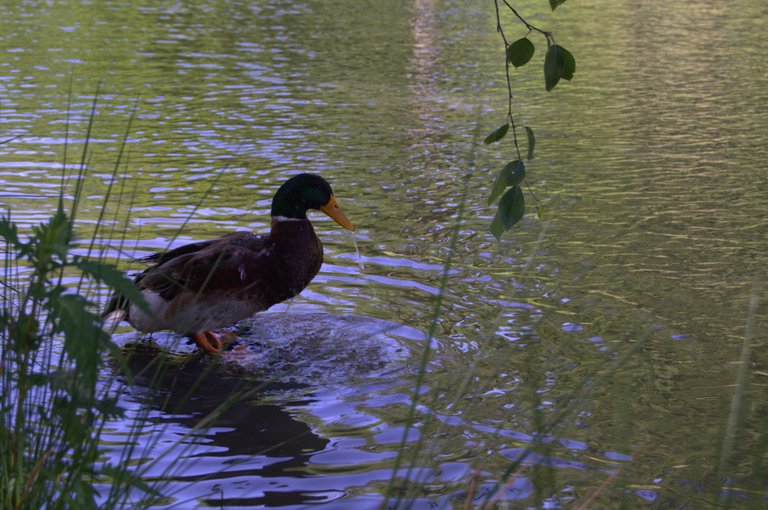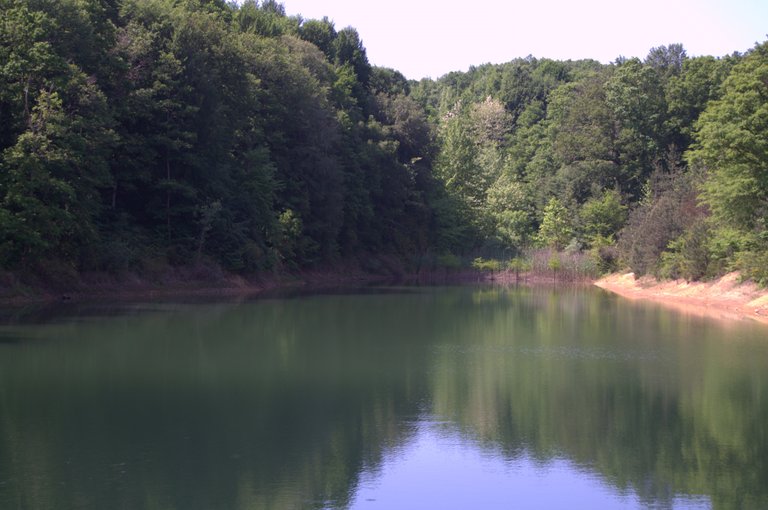 I continue to visit the huge museum. But not knowing the names of the living plants that I have seen makes me sad. Since there are no informative signs here, I just watch them.
Every road you take takes you to places that are unpredictable. Every time you turn your head, a different plant winks at you. It reveals itself to you in all its glory.
Devasa müzeyi gezmeye devam ediyorum. Fakat gördüğüm canlı bitkilerin isimlerini bilmemek beni üzüyor. Burada bilgilendirici tabelalar olmadığından onları sadece seyretmekle kalıyorum.
Girdiğiniz her yol sizi tahmin edemeyeceğiniz güzellikte yerlere çıkartıyor. İstisnasız kafanızı her çevirdiğinizde farklı bir bitki size göz kırpıyor. Tüm ihtişamıyla sizlere kendini gösteriyor.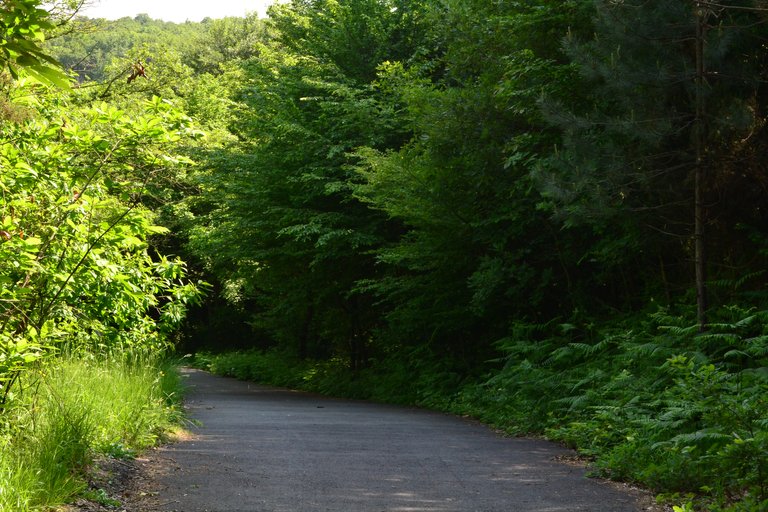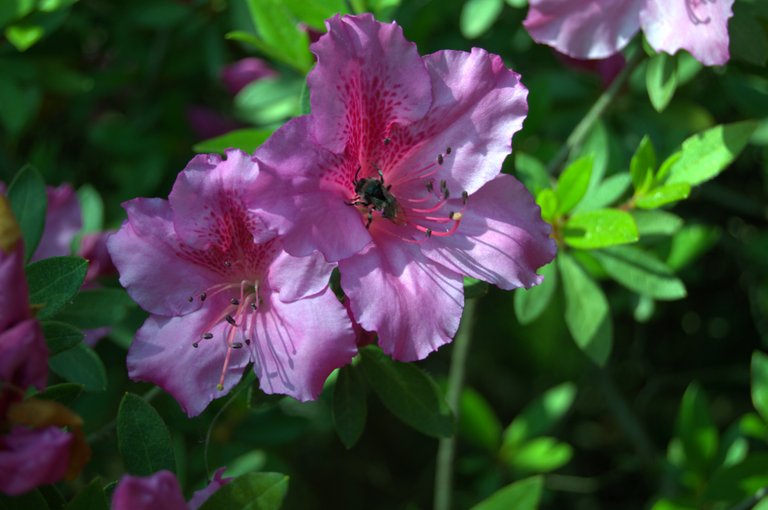 Everything we encounter in nature continues to live flawlessly. Bees benefiting from the honey in the flowers, plants benefiting from the sun and many other things that I cannot count take place here. We can see colorful flowers and every tone of these flowers here. If you are in love with plants, I have no doubt that you will spend a long time here.
Doğada karşılaştığımız herşey kusursuz şekilde hayatına devam ediyor. Çiçeklerin içinde bulunan baldan yararlanan arılar, güneşten yararlanan bitkiler ve daha sayamadığım bir çok şey burada gerçekleşiyor. Rengarenk çiçekler ve bu çiçeklerin her tonunu burada görebiliyoruz. Bitkilere aşıksanız burada uzun bir zaman geçireceğinizden hiç şüphem yok.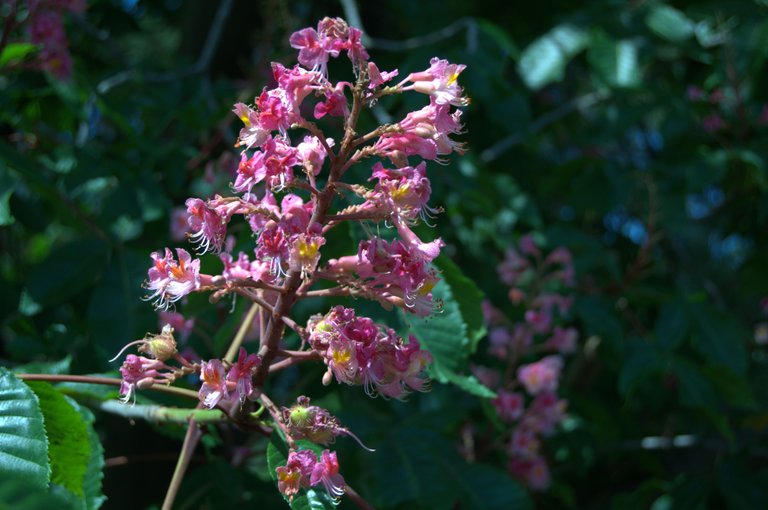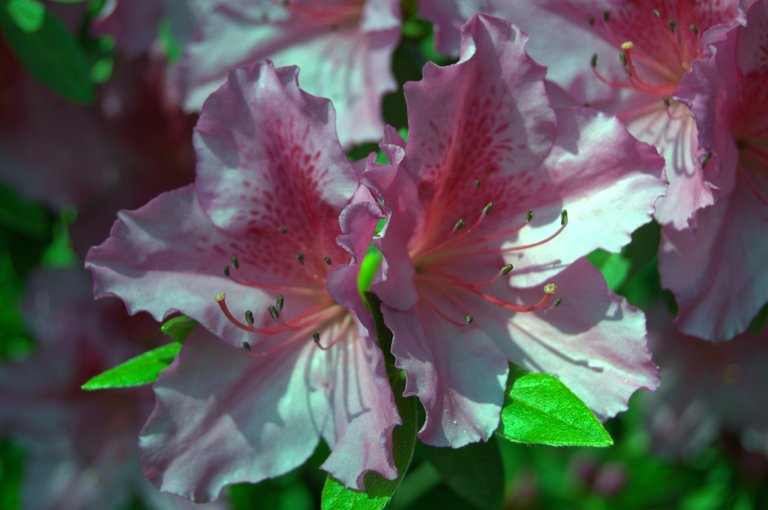 As we go deeper into the museum, we often see tall trees planted and vines wrapped around the trees. Grasses and plants block our way because of the fertility of the soil. We can't go further inland.
Müzenin derinliklerine indikçe sık sık dikilen uzun boylu ağaçları ve ağaçlara sarılmış sarmaşıkları görüyoruz. Çimenler ve otlar toprağın veriminden dolayı yolumuzu kapatıyor. Daha fazla iç kısımlara gidemiyoruz.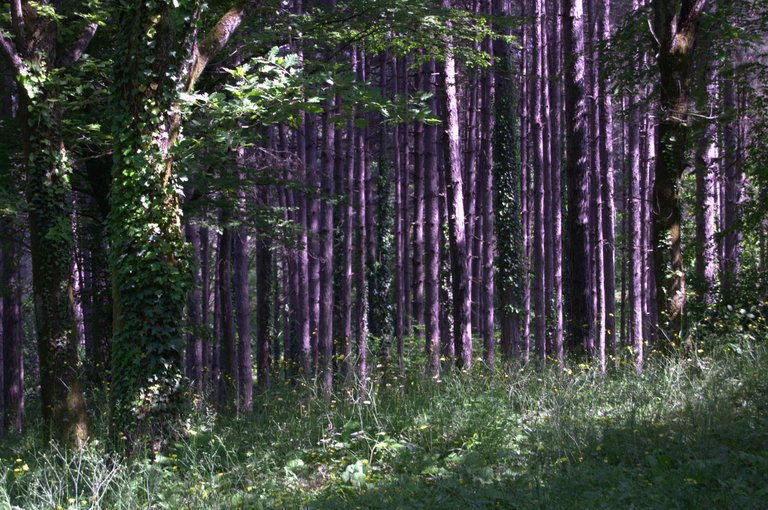 Bird nests are placed on the branches of most trees. All living things have been considered, not just plants living here. Actually, it has to be. Because all of them are a whole, naturalness emerges.
Çoğu ağacın dallarına kuş yuvaları yerleştirilmiş. Burada yaşayan sadece bitkiler değil tüm canlılar düşünülmüş. Aslında öylede olması gerekiyor. Çünkü hepsi bir bütün olduğundan doğallık ortaya çıkıyor.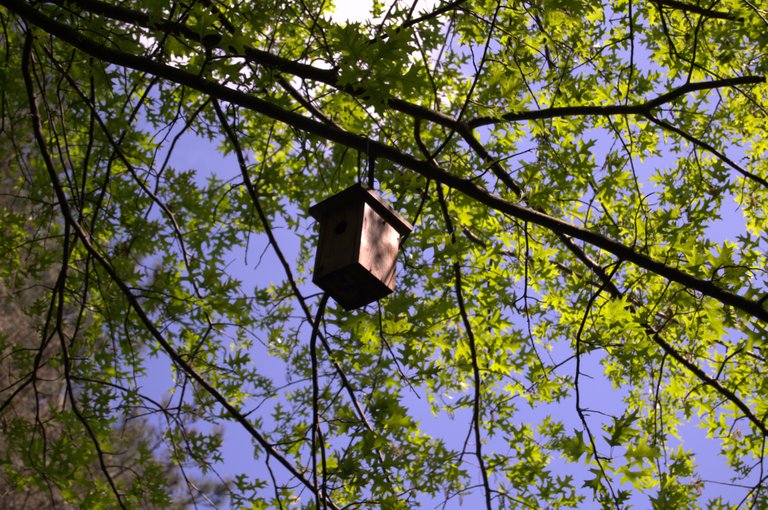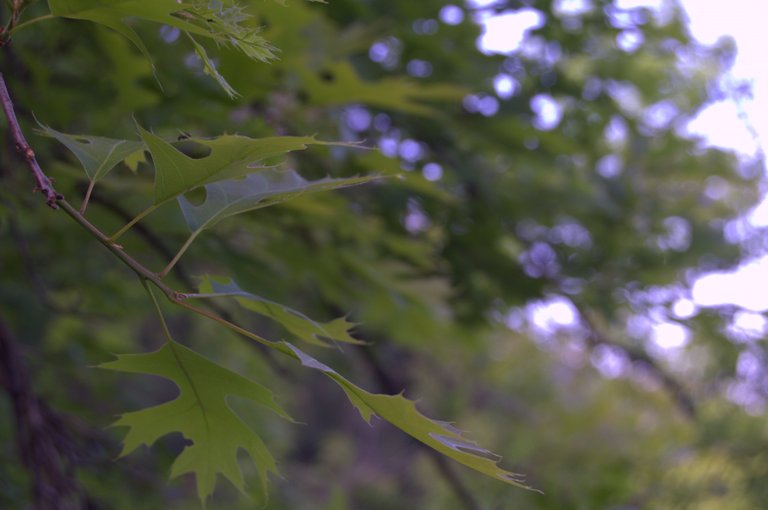 The Arboretum trip was a very relaxing trip for me. I took pictures and immortalized every moment I saw here. But once you go here, I'm sure you'll want to go again.
I hope you enjoyed my sharing. Thanks for reading my post. See you on my next travel blog.
Arboretum gezisi benim için oldukça rahatlatıcı bir gezi oldu. Burada gördüğüm her anı fotoğraf çekip ölümsüzleştirdim. Fakat buraya bir kere gittiğinizde bir kere daha gitmek isteyeceğinize eminim.
Umarım sizlerde paylaşımımdan keyif almışsınızdır. Yazımı okuduğunuz için teşekkürler. Bir sonraki gezi bloğumda görüşmek üzere.
Photo shoots are mine. Do not use without permission.
Fotoğraf çekimleri bana aittir. İzinsiz kullanmayınız.
Stay Healthy. Goodbye.