My Travel Blog
Myra Ancient City - Rock tombs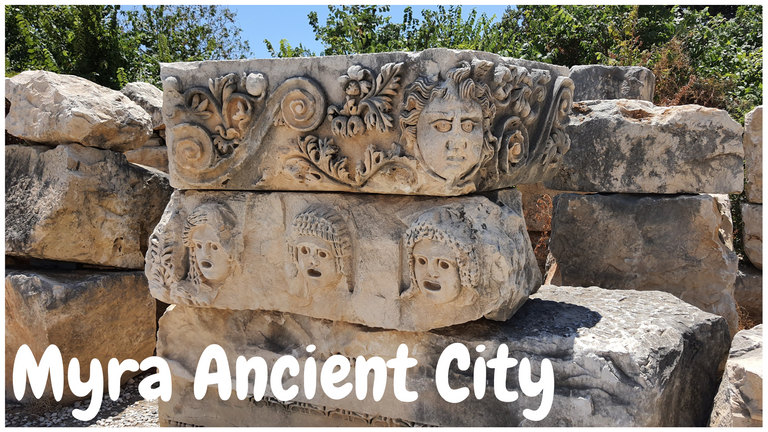 Hello to all who love to travel,
Have you done an ancient city tour before? If you haven't, this article will bring you to the ancient city. Please don't miss this informative tour.
Daha önce Antik kent gezisi yaptınız mı? Eger yapmadıysanız bu yazım sizleri Antik kente getirecek. Lütfen bu bilgi dolu geziyi kaçırmayın.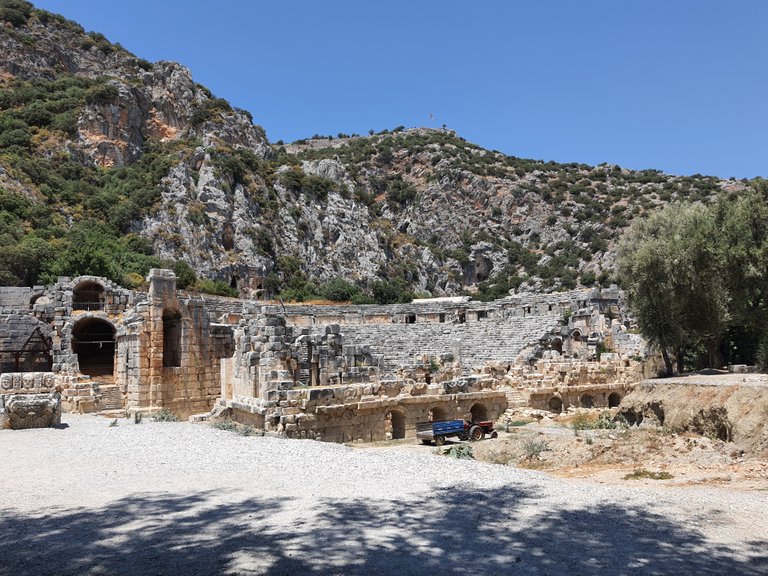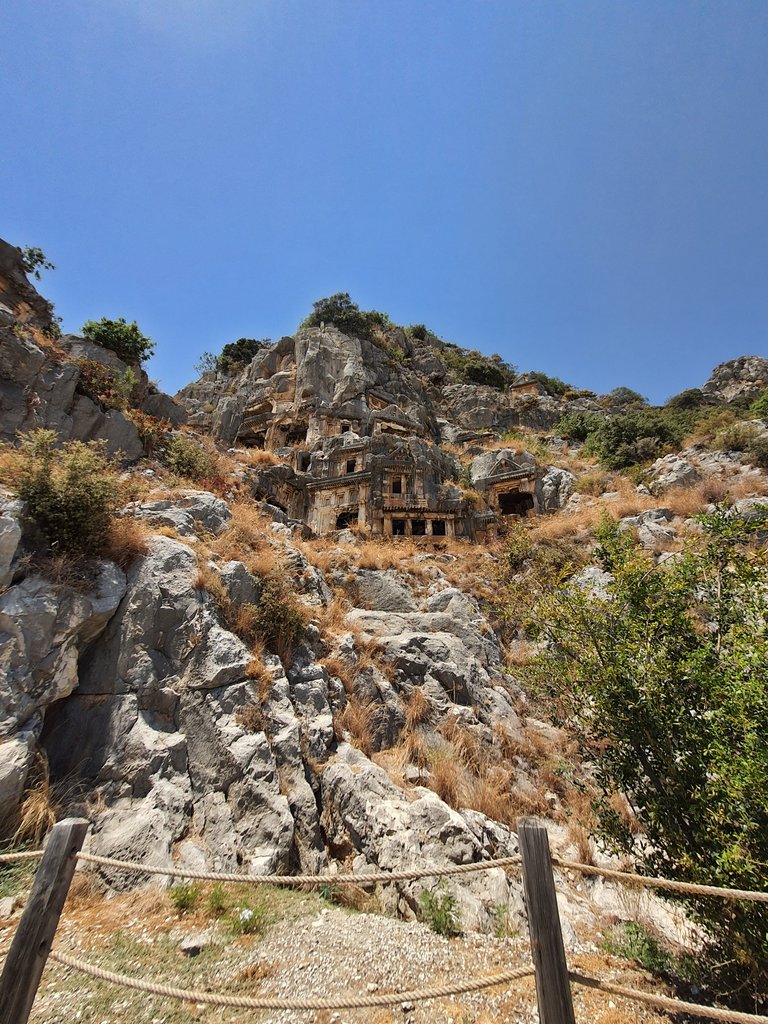 The name of the ancient city we will visit is Myra. It is in Antalya Province of Turkey. You have the chance to see many ancient cities and historical artifacts in this area. I am someone who loves to travel. It makes me happy to take quality photos while traveling and share them with you and prepare quality posts for you. Some people do not have the opportunity to travel a lot and see new places because their opportunities are limited. That's why I try to take good articles and photos so that those who read my articles can get a lot of information.
Gezeceğimiz Antik kentin Adı Myra'dır. Türkiye'nin Antalya İlindedir. Bu çevrede bir çok Antik Kent ve tarihi eserler görme şansınız var. Gezmeyi çok seven birisiyim. Gezerken kaliteli fotoğraflar çekip sizlerle paylaşmak ve sizlere kaliteli paylaşımlar hazırlamak beni mutlu ediyor. Bazı insanların imkanları kısıtlı olduğu için çok fazla gezme ve yeni yerler görme fırsatları olmuyor.Bu yüzden yazılarımı okuyanların bir çok bilgi edinmesi için iyi yazılar ve fotoğraflar çekmeye çalısıyorum.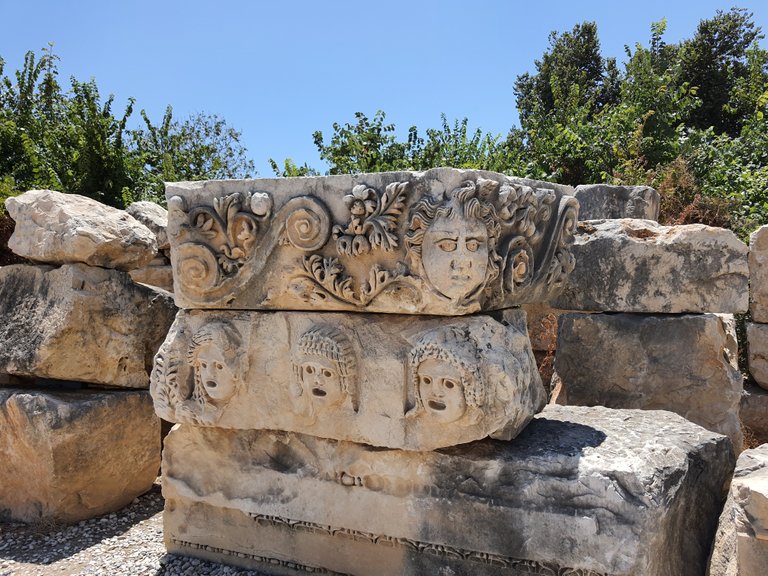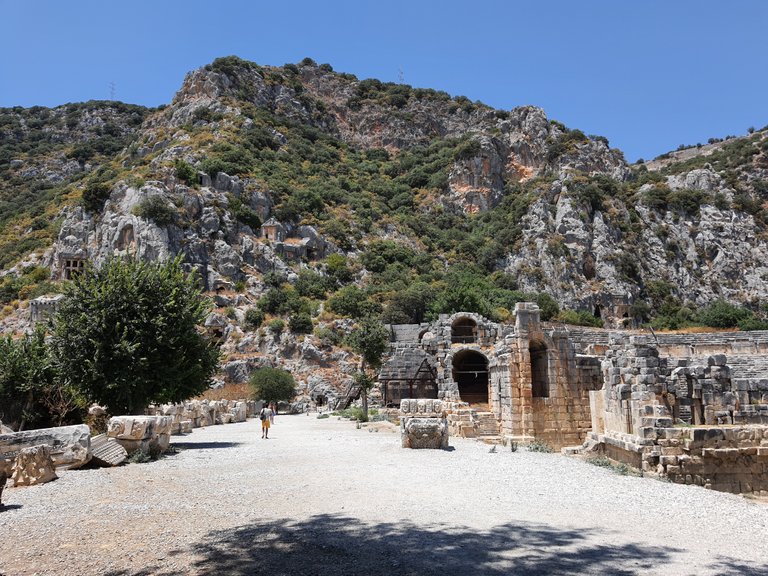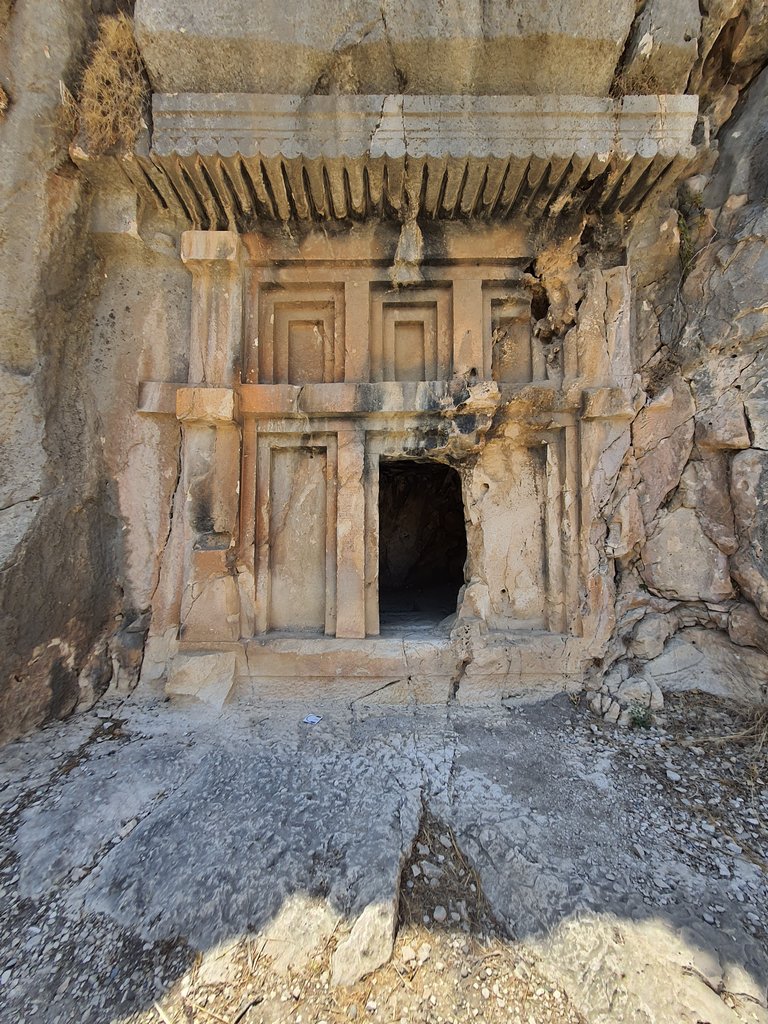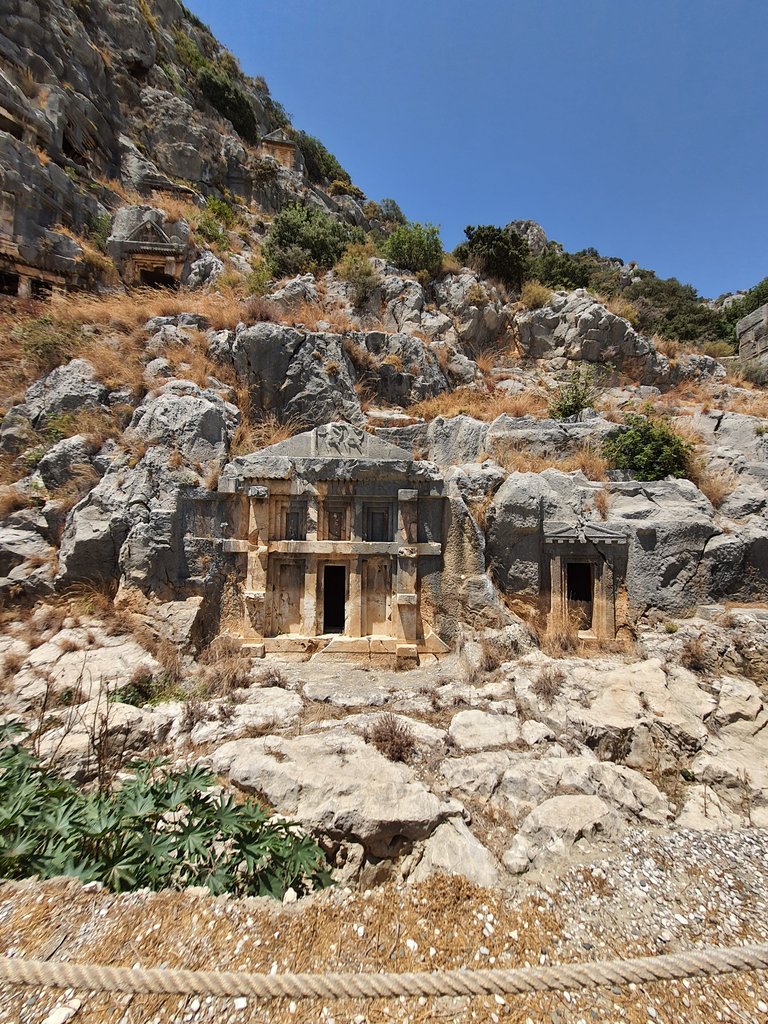 Ancient cities here are damaged over time. Earthquakes, Floods and other natural disasters leave these structures under the ground. Of course, archeological studies are carried out today to reveal these artifacts. These works are done with the utmost care and patience.
Burada bulunan Antik kentler zamanla zarar görüyor. Depremler, Sel ve diğer doğal afetler bu yapıları toprak altında bırakıyor. Tabiki günümüzde bu eserleri ortaya çıkarmak için Arkeolojik çalışmalar yapılıyor. Bu çalışmalar çok titizlikle ve sabırla yapılıyor.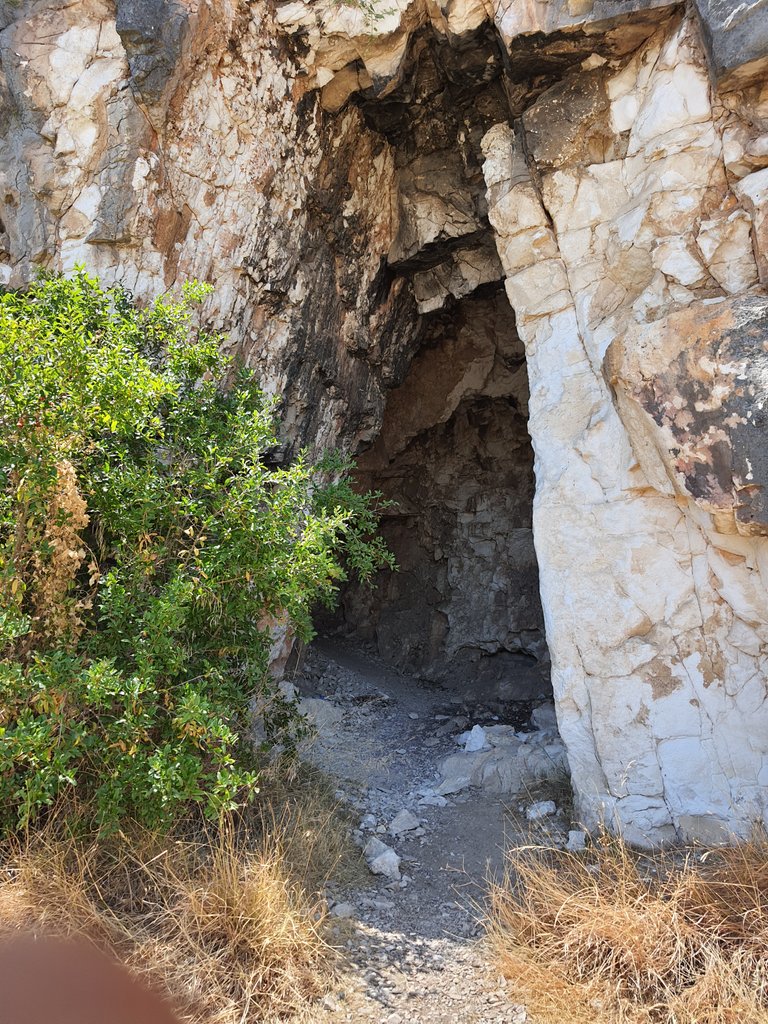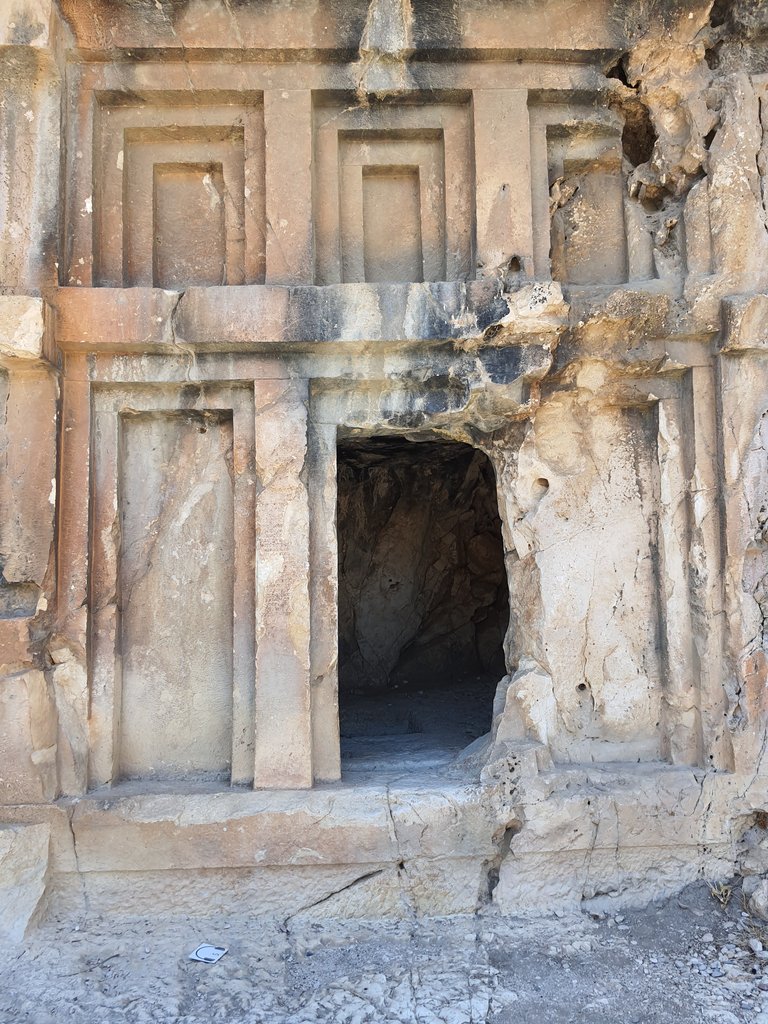 The city of Myra got its name from the river next to it. In the past, living quarters were usually built in places with water. Because among the important needs that do not change over the years, there is also the need for water.
Myra Kenti ismini yanında bulunan nehirden almıştır. Eskiden yaşam alanları genellikle su olan yerlere kurulurdu. Çünkü yıllar geçsede değişmeyen önemli ihtiyaçların arasında su ihtiyacıda vardır.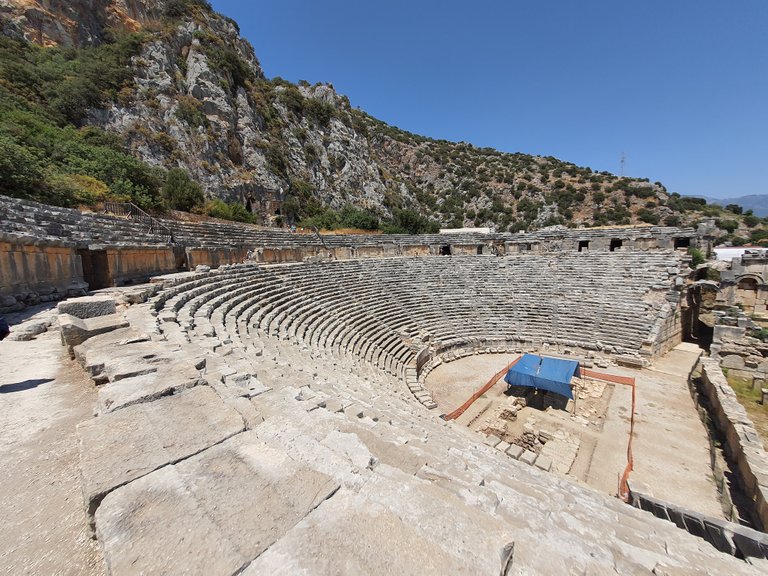 We see rock tombs, ancient theater and living spaces in the ancient city of Myra. It is easy to make these works with the current advanced technology. But in ancient times, the construction of these works must have been very difficult. That's why when I see these works, I admire the work and determination of the people of that period.
During our tour, we see the Ancient Theater in a large building. I learn from my research that these structures belong to the Lycian period. The fact that the theater is large means that the number of people living here is high. Archaeological excavations continue in the theater.
Myra Antik kenti içerisinde Kaya mezarları, Antik tiyatro ve yapılan yaşam alanlarını görüyoruz. Şuanki gelişmiş teknoloji ile bu eserleri yapmak kolay. Fakat eski dönemlerde bu yapıtların yapımı oldukça zor olmalı. Bu yüzden bu yapıtları görünce o dönemdeki insanların çalışmasına ve azmine hayranlık duyuyorum.
Gezimiz sırasında büyük yapıda Antik Tiyatro görüyoruz. Bu yapıların likya dönemine ait olduğunu yaptığım araştırmalardan öğreniyorum. Tiyatronun büyük olması burada yaşayan insan sayısının çok olduğu anlamınada geliyor. Tiyatro içerisinde Arkeolojik kazılar devam ediyor.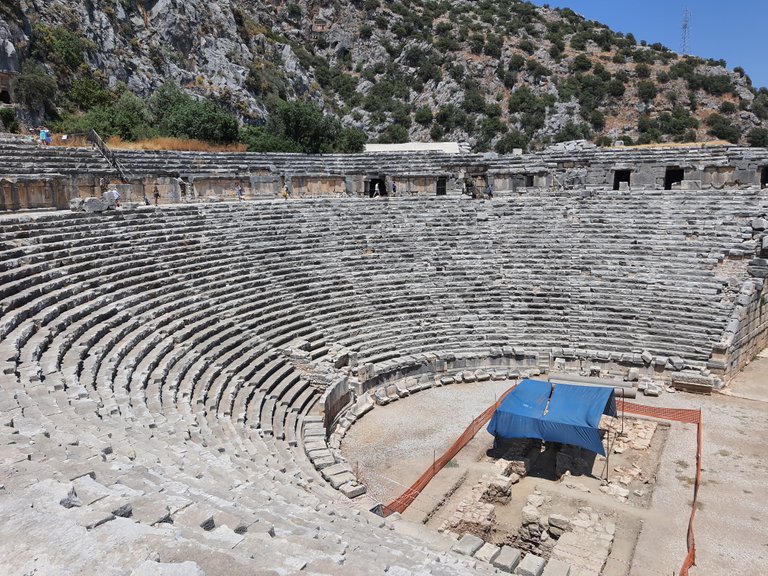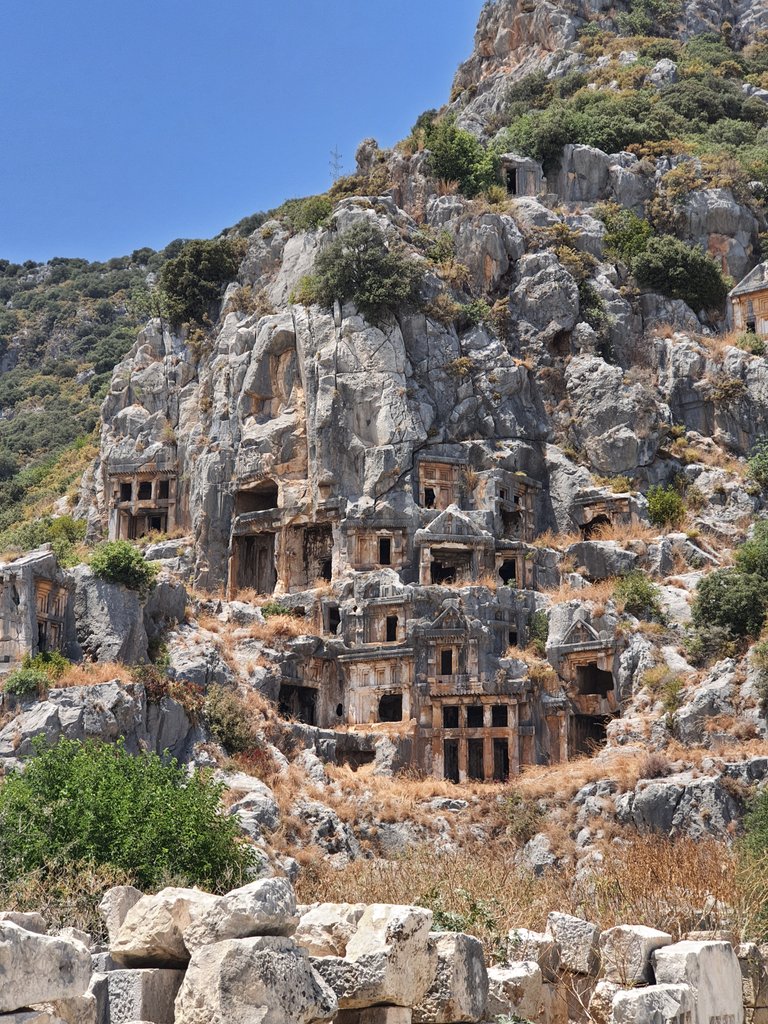 Seeing the rock tombs dug into the interior of the mountains, the ancient theater and carefully excavated marble pieces took me back to the old years. I hope this article was useful for you. See you on my next travel blog.
Dağların iç kısmına kazılarak yapılan Kaya mezarlarını, Antik tiyatroyu ve özenle kazılmış mermer parçalarını görmek beni eski yıllara götürdü. Umarım bu yazım sizler için faydalı olmuştur. Bir sonraki seyahat bloğumda görüşmek üzere.
Photo shoots are mine. Do not use without permission.
Fotoğraf çekimleri bana aittir. İzinsiz kullanmayınız.
Stay Healthy. Goodbye.