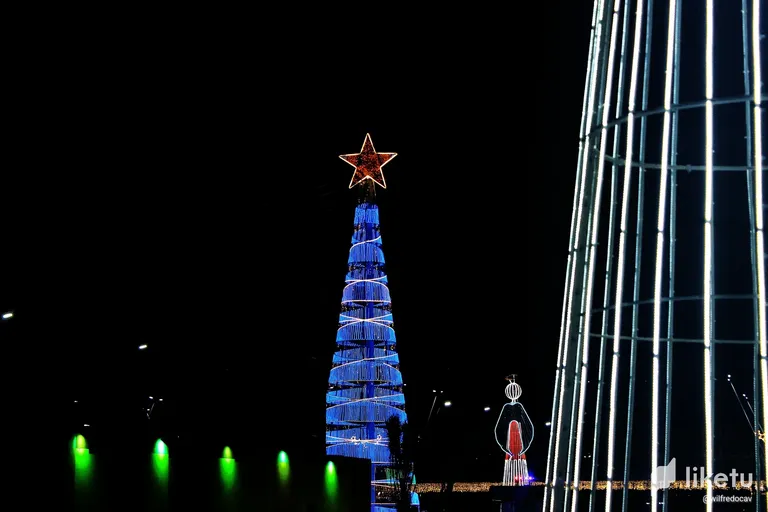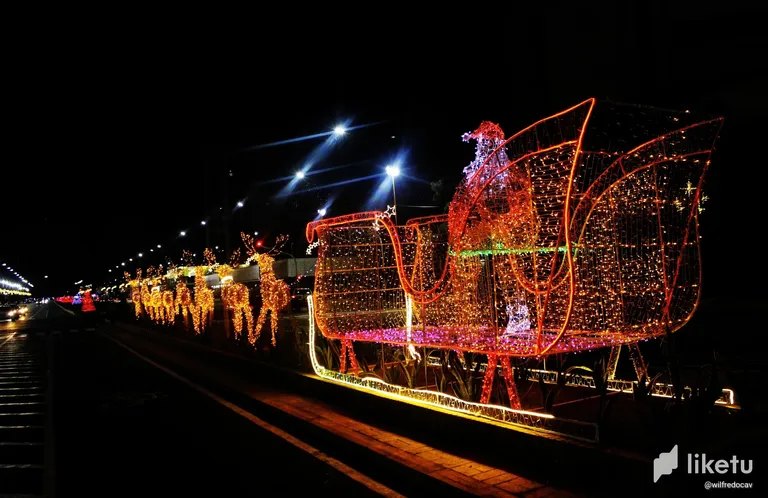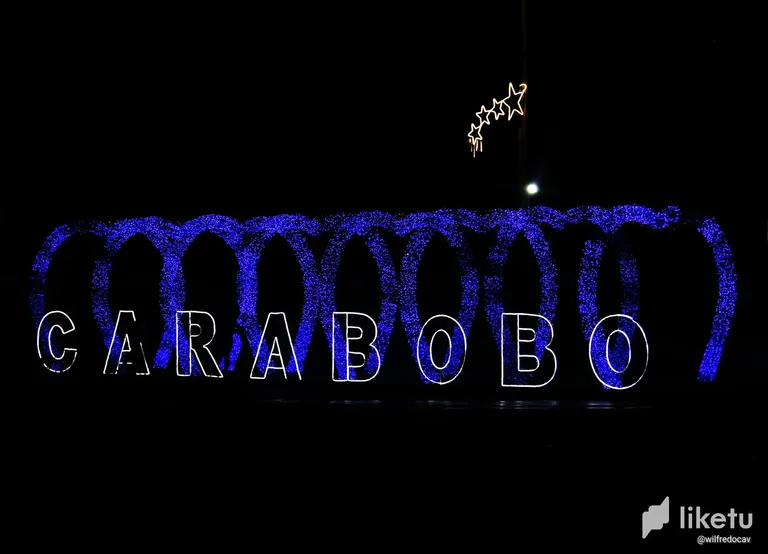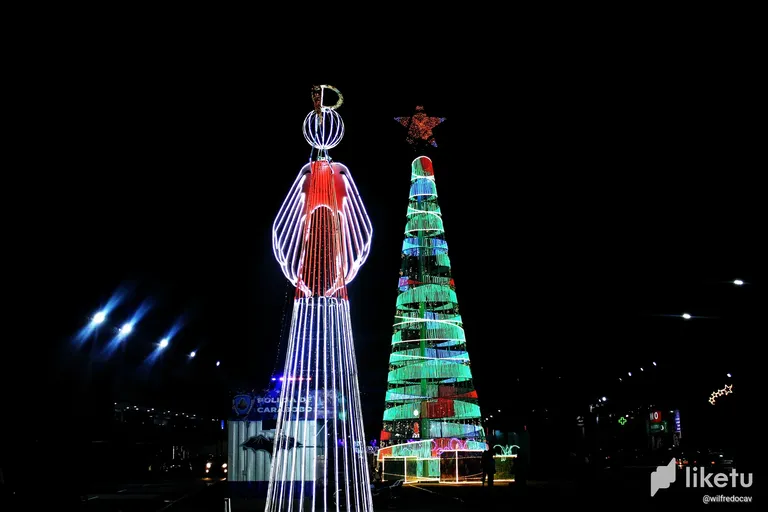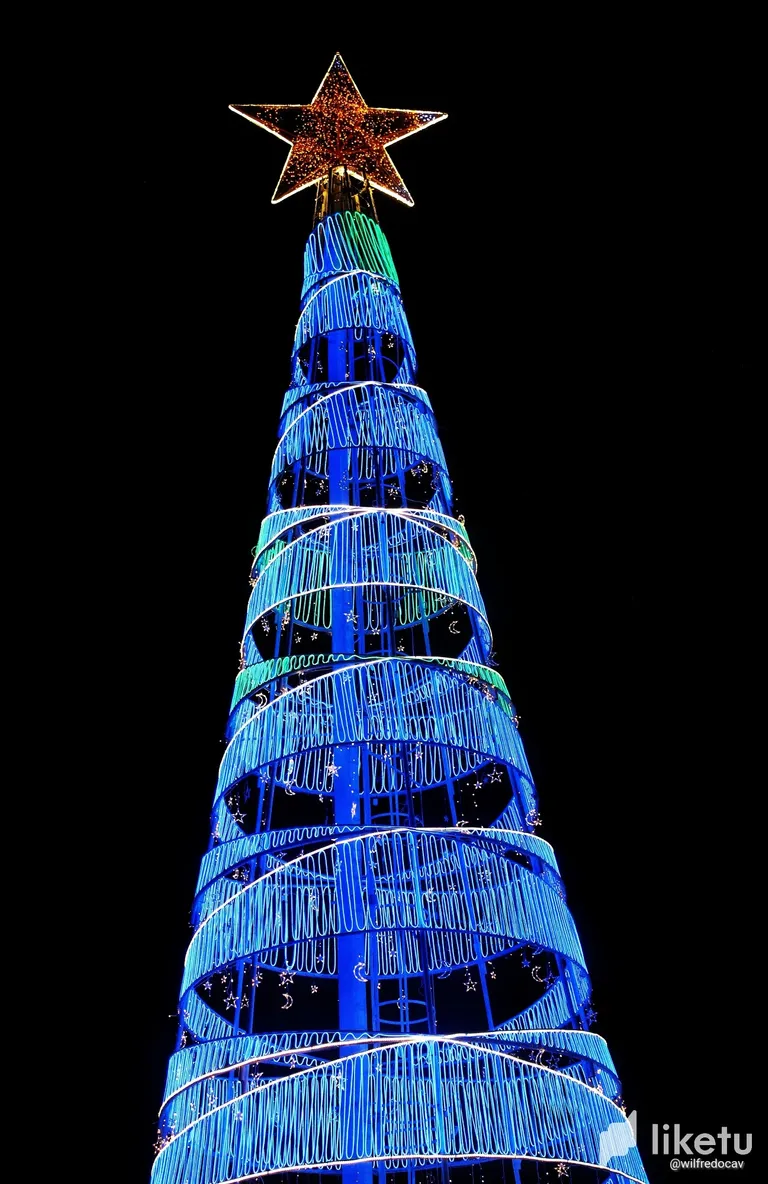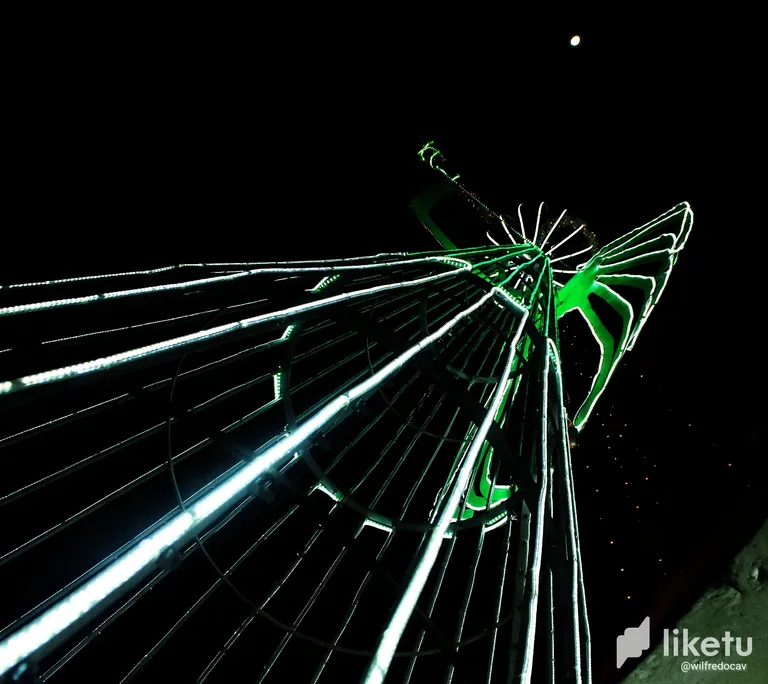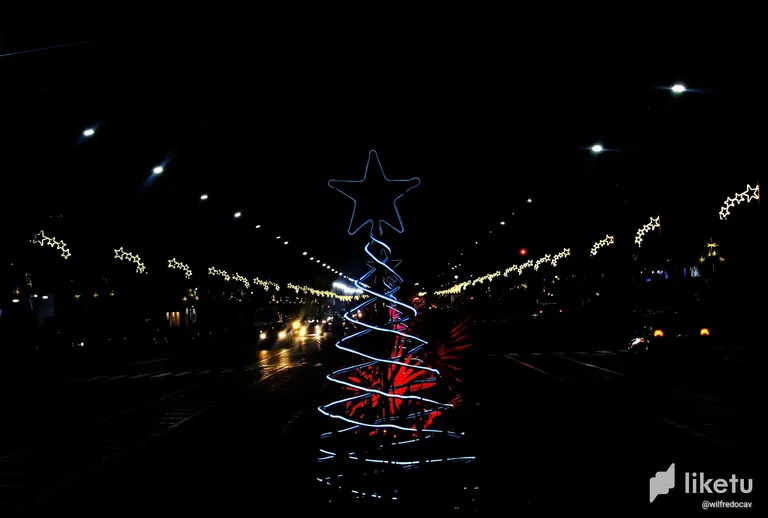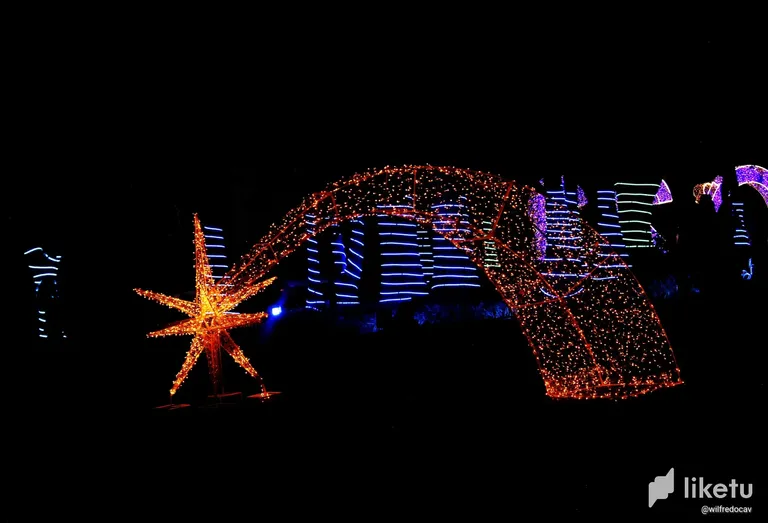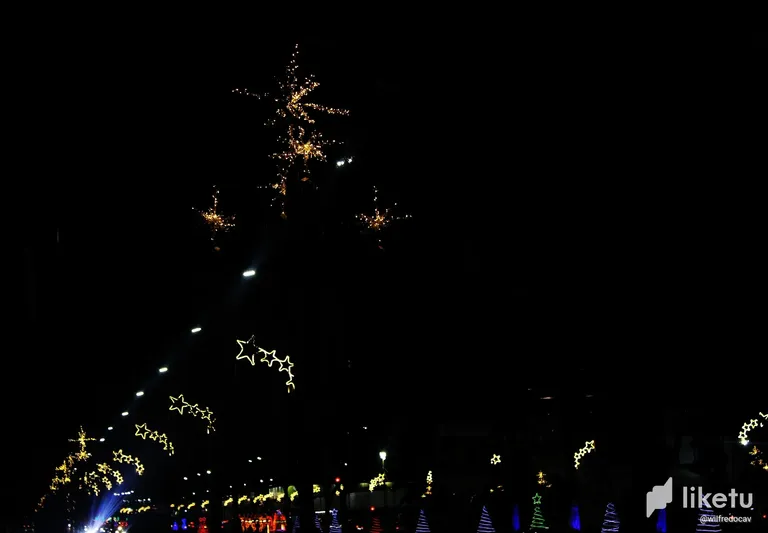 Today I show you 10 pictures as part of a tour that my wife and pets did, with a total of 7 km round trip, in order to appreciate all the lights decorations of Bolivar Avenue in Valencia, Carabobo state - Venezuela, which duly by the dates of December is decorated for the reason of Christmas.
The tour started from our house which is located in the municipality of Naguanagua, which is close to the municipality of Velencia, which is only separated by a traffic circle, where the whole light show begins along the avenue. Of course we walked to have a better view of all the places and for the reason that we took our two dogs, who were anxious to leave home.
For a long time I had not seen Bolivar Avenue arranged in this way, I remember when I arrived in Valencia more than 15 years ago, the works of the subway of Valencia began and I had to practice destroying much of the city, and for many years many of these sites were in a state of disrepair, and although the subway has not been completed, they had at least the initiative to fix the avenue and decorate almost all of it.
From the photographic approach, I had the intention of only capturing the lights, as well as all the shapes that can be seen, from a giant Christmas tree, an angel or even a Santa Claus with his reindeer, all with the idea of highlighting these forms more than the environment where they are, because I really did not want to focus on that environment of the city.
Although in the end we all arrived home very tired, we were able to enjoy this night tour through the beautiful avenue, to vary a little these days with a different activity, besides being able to appreciate and photograph these places, which at this time are being very crowded by many families for these Christmas dates.
All photographs are my own and were taken with a Canon T3i camera.
Español
En el día les muestro 10 fotografías como parte de un recorrido que hicimos mi esposa y mascotas, con total de 7 km ida y vuelta, para así poder apreciar todos los adornes de luces de la avenida Bolívar de Valencia, estado Carabobo - Venezuela, que debidamente por las fechas de diciembre es adornado por el motivo de la navidad.
El recorrido comenzó desde nuestra casa que se ubica en el municipio Naguanagua, que se encuentra cercana al municipio de Velencia, que sólo lo separan una redoma, donde se comienza todo el espectáculo de luces por toda la avenida. Por supuesto nos fuimos caminando para tener una mejor visualización de todo los lugares y por el motivo de que llevábamos a nuestras dos perritas, que se encontraban ansiosas de salir de casa.
Desde hace tiempo no veía a la avenida Bolívar acomodada de esta forma, recuerdo cuando llegué a Valencia hace más de 15 años, se comenzaba las obras del metro de Valencia y tuvieron que practicarme destruir gran parte de la ciudad, y por muchos años muchos de estos sitios estuvieron en estado de deterioro, y aunque el metro no se ha terminado, tuvieron por lo menos la iniciativa de arreglar la avenida y adornar casi que toda su totalidad.
Desde el enfoque fotográfico, tuve la intención de solo captar las luces, así como todas las formas que se pueden apreciar, desde un árbol de navidad gigante, un ángel o hasta un santa Claus con sus renos, toda con la idea de resaltar más esas formas que el entorno donde se encuentran, porque en realidad no quería enfocarme en ese entorno de la ciudad.
A pesar que al final todos llegamos muy cansado a la casa, pudimos disfrutar de este recorrido nocturno por la hermosa avenida, para variar un poco estos días con una actividad diferente, además de poder apreciar y fotografiar estos lugares, que en estos momentos están siendo muy concurridos por muchas familias por estas fechas de navidad.
Todas las fotografías son de mí autoría y fueron tomadas con una cámara fotográfica Canon T3i.
---
For the best experience view this post on Liketu