Saludos Hivers😋
Que gusto estár nuevamente con ustedes. Seguimos con los 30 días del reto número 01 del BloggingChallenge en la pregunta número 07 que se titula: Mis 5 Canciones Favoritas.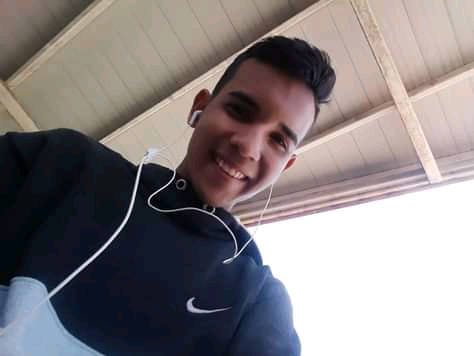 foto propia sacada con el tlf Alcatel Tetra
Yo soy un amante empedernido de la música, que sería de la vida sin la música, la música es vida, ella nos produce sentimientos como alegría, tristeza, ánimo, entre otras emociones, a mi se me hace un poco difícil escoger solo 5 Canciones Favoritas porque tengo muchísimas en mi repertorio pero haré mi mejor intento, entonces aquí les presento mi top de mis 5 Canciones Favoritas.
🎶🎶🎶🎶🎶🎶🎶🎶🎶🎶🎶🎶
En el top número 5 tenemos la canción de Sebastián Yatra y se titula: Devuélveme el corazón
Esta es una canción muy bonita y el vídeo clic bien elaborado que da una emoción especial al tema, aquí les dejo el enlace para que la disfrutes
En el top número 4 de mis canciones favoritas repito con el cantante Sebastián Yatra en compañía de Reik con el tema:
Año, aquí les dejo el link disfrútenlo

En el top número 3 de mis canciones favoritas hace su aparición otro de mis cantantes favoritos Myke Towers con el tema: Mirenme Ahora
aquí les dejo el link:

Y nos estamos acercando a la meta de las músicas top top de mi ranking Alejandrojra jeje sin más preámbulo la segunda es una canción de Micro TDH y Myke Towers El Tren
Ahora sí aquí les presento el top número uno de mis musicas favoritas y es del cantante Micro TDH con la canción: Besame sin Sentir
Bueno espero que les haya gustado, nos vemos en un próximo post.
Con Cariño Alejandrojra
*-.¸¸¸.-♩♪♫ La musica son como los latidos del corazón para mí, son necesarios para vivir♫♪♪♩-.¸¸¸.-."
Videos de Youtube
English
Greetings Hivers😋
Good to be with you again. We continue with the 30 days of the BloggingChallenge challenge number 01 in question number 07 which is titled: My 5 Favourite Songs.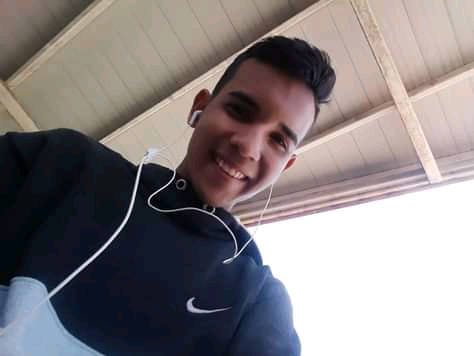 my own photo taken with the Alcatel Tetra
.
I am an inveterate lover of music, what would life be without music, music is life, it produces feelings like joy, sadness, mood, among other emotions, to me it is a little difficult to choose only 5 favorite songs because I have so many in my repertoire but I will try my best, so here I present my top 5 favorite songs.
🎶🎶🎶🎶🎶🎶🎶🎶🎶🎶🎶🎶
In the top number 5 we have the song by Sebastian Yatra and it's called: Devuélveme el corazón (Return my heart).
This is a very nice song and the well elaborated click video gives a special emotion to the song, here is the link for you to enjoy it.
In the top number 4 of my favourite songs I repeat with the singer Sebastián Yatra in the company of Reik with the song:
Año, here I leave you the link enjoy it

In the top number 3 of my favourite songs another of my favourite singers Myke Towers makes his appearance with the song: Mirenme Ahora
here is the link:

And we are getting closer to the goal of the top top musics of my ranking Alejandrojra hehe without further ado the second one is a song of Micro TDH and Myke Towers El Tren
Now here is the top number one of my favourite songs and it's from the singer Micro TDH with the song: Besame sin Sentir.
Well I hope you liked it, see you in a next post.
Con Cariño Alejandrojra
*-.¸¸¸¸.-♩♪♫ Music is like the heartbeat for me, it's necessary to live♫♪♪♪♩-.¸¸¸¸¸.-."
Youtube videos
Translated with www.DeepL.com/Translator (free version)