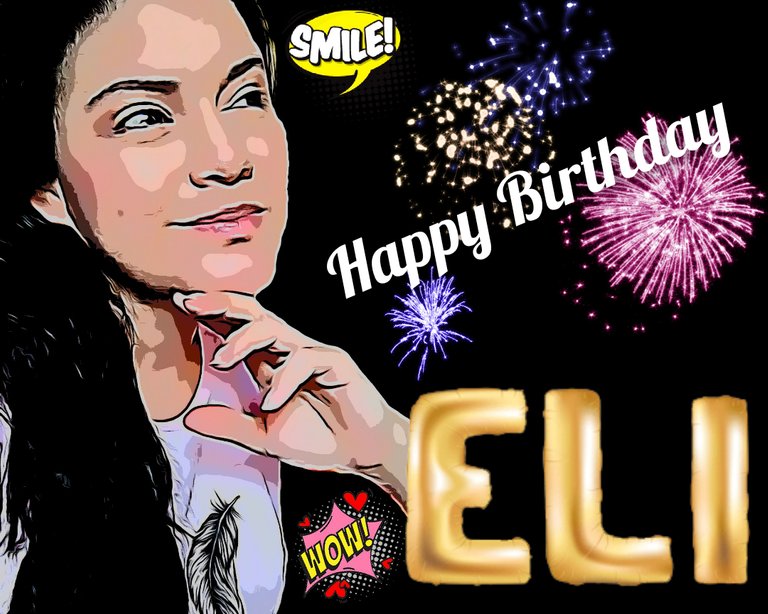 [ESP]
¡Hola, chicos!
Día 5 y quizás te estás preguntando qué tiene que ver mi cumpleaños con el mejor consejo que he recibido.
Nunca me gustó celebrar mi cumpleaños, cada 14 de Enero e incluso días antes me ponía mal, triste, molesta y en fin, una mezcla de emociones.
Soy una persona que se preocupa siempre por los demás y por hacerlos felices a la medida de lo posible, para mi es importante celebrar el cumpleaños de la familia y de los amigos.
Sin embargo por algunos años, yo no corrí con la misma suerte, mis padres se iban de viaje justo para estas fechas o si estaban no hacían nada por celebrarlo y si hacían algo a mi me tocaba repartir los pasapalo y limpiar, al igual que en los cumpleaños de mis demás familiares y no le veía el sentido a eso, ya que no lo disfrutaba.
Pero un día, me leí un libro que se llama "Por favor, sé feliz" y ¿saben qué? Aún cuando sigo esperando la sorpresa de mi sueños he decidido celebrar mi cumpleaños cada año sin importar sin otros se preocupan por ello.
Hace 2 años me hice una piñata jajaja, mi esposo me invita a comer asados, sabe que amo comer y es mi favorita, además del pastel y la paso feliz junto a mi esposo, mis hijos y quienes quieran unirse.
Este año, muchos usuarios en Hive se tomaron el tiempo para felicitarme por varios espacios y me llenaron de mucho amor. Lo valoro en gran manera y lo aprecio. Agradezco a @marybellrg @mafalda2018, @eddiespino, @aurodivys y mi querido @roadstories que hasta un video me envió. Los quiero un monto. Gracias a mi familia de @votovzla, @alarconr22.arte, @antoniojoseha, @tripode, @wendy-th16, @ que anoche en el programa de curación celebraron mi cumpleaños y el de @richjr que también cumple hoy.
Por ello, el mejor consejo lo encontré en ese libro y hoy te digo lo mismo a ti, sé feliz. No esperes que otro haga algo por ti o te de esa felicidad que tu mismo debes buscar.
Hoy, cumplo 34 años, súper bien vividos y disfrutados. Más bella que nunca y con un espíritu joven.
[ENG]
¡Hi, guys!
Day 5 and maybe you're wondering what my birthday has to do with the best advice I've ever received.
I never liked to celebrate my birthday, every 14th of January and even days before it made me sad, upset and in short, a mixture of emotions.
I am a person who always cares about others and makes them as happy as possible. For me it is important to celebrate the birthday of family and friends.
However, for some years, I wasn't so lucky, my parents would only go on trips at this time of year or if they were there they wouldn't do anything to celebrate and if they did do something I had to hand out the snacks, clean up, like on my other relatives' birthdays and I didn't see the point in that, as I didn't enjoy it.
But one day I read a book called "Please be happy" and you know what? Although I'm still waiting for the surprise of my dream, I've decided to celebrate my birthday every year without caring if others care about it.
Two years ago I made a piñata hahaha, my husband invites me to eat roasts, he knows I love to eat and it's my favorite, besides the cake and I spend it happily with my husband, my children and those who want to join.
This year, many users in Hive took the time to congratulate me on several spaces and filled me with a lot of love. I appreciate it very much. I thank @marybellrg @mafalda2018, @eddiespino, @aurodivys and my dear @roadstories who even sent me a video. I love them too much. Thanks to my family from @votovzla, @ who last night in the healing program celebrated my birthday and that of @richjr which is also today.
That is why I found the best advice in that book and today I say the same to you, be happy. Don't expect someone else to do something for you or to give you that happiness that you yourself must seek.
Today, I am 34 years old, super well lived and enjoyed. More beautiful than ever and with a young spirit.
---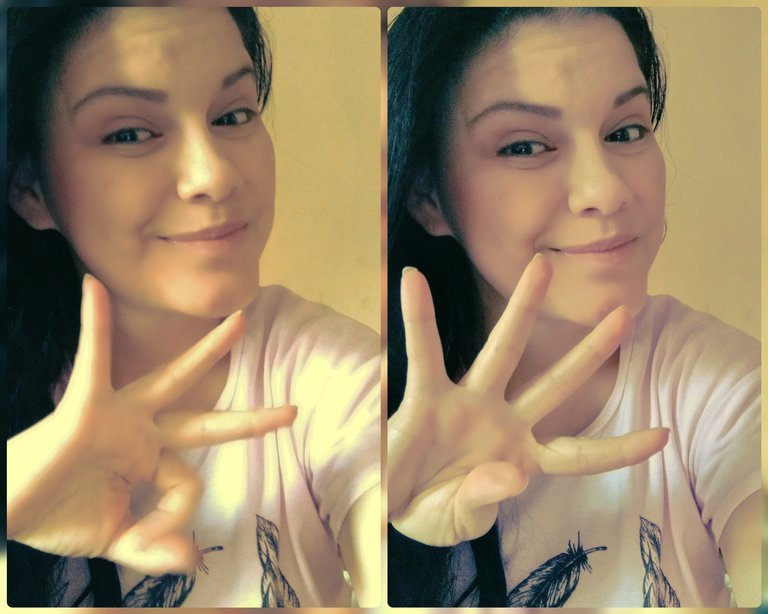 ---