¿Qué me hace sentir triste?
What makes you sad?

[ESP]
¡Hola, chicos!
¡Wow!, ya estoy en el día 17 del reto. Hoy, debo hablarles de lo que me hace sentir triste.
Mientras meditaba en que escribiría en este día, me sorprendió notar que son muchas cosas las que me hacen sentir triste y no es para menos, ya que vivimos en un mundo caído, donde cada día la maldad del hombre crece y se destruye a sí mismo.
Una de las cosas que me pone realmente triste, es ver tantos niños en las calles pasando hambre y necesidad, ver a tantos vivir una pobreza extrema y no tener los medios para ayudar a todos.
[ENG]
Hi, guys!
¡Wow!, I'm already on the 17th day of the challenge. Today, I must talk to you about what makes me feel sad.
While meditating on what I would write on this day, I was surprised to notice that there are many things that make me feel sad and at the same time I am not surprised, since we live in a fallen world, where every day man's evil grows and destroys himself.
One of the things that makes me really sad, is to see so many children on the streets going hungry and in need, to see them living in extreme poverty and not having the means to help everyone.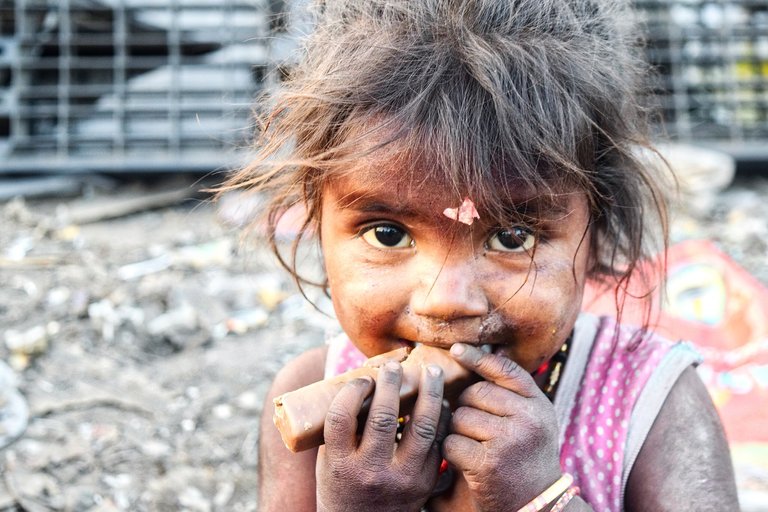 Desde muy niña, mis padres siempre me llevaron a pueblos y lugares donde habían niños muy pobres, me hicieron convivir con ellos y enseñaron a compartir mis cosas con los más necesitados, lo cual agradezco.
Por ello, siempre me ha gustado ayudar a otros, independientemente de que tengan o no, especialmente a los niños. A medida de fui creciendo, pude darme cuenta de otras cosas, que existen adultos malos, que usan a estos niños, para enviarlos a pedir e incluso otros, agarran a los niños para trata de blancas y cosas muy malas.
Since I was a child, my parents always took me to villages and places where there were very poor children, made me live with them and taught me to share my things with the most needy, which I appreciate.
That's why I've always liked to help others, whether they have it or not, especially children.
As I grew up, I realized other things, that there are bad adults, who use these children, to send them to beg and even others grab the children for human trafficking, prostitution and very bad things.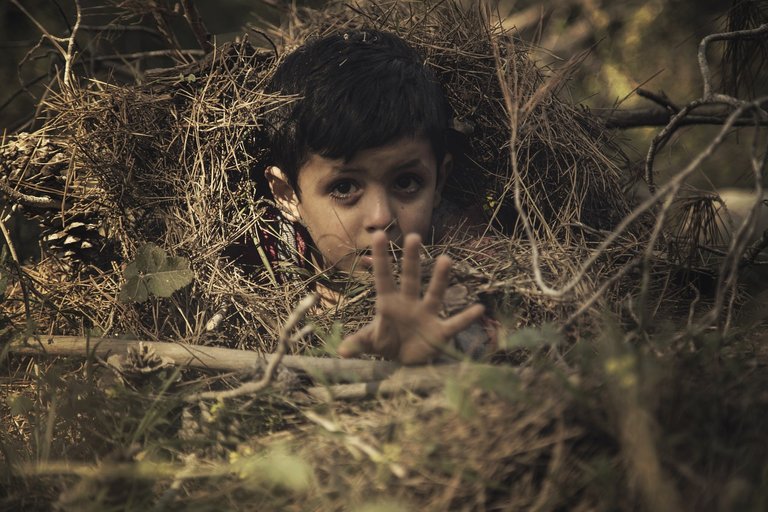 Por eso digo que vivimos en un mundo caído, donde la maldad ha invadido el corazón de muchos hombres (personas).
Me pone muy triste ver como algunos padres, abandonan a sus hijos, los asesinan, prostituyen o venden. Además me hace sentir impotencia, ya que un niño es un ser indefenso, el cual debería ser tratado con mucho amor.
Hay tantos, que quisieran tener un hijo y no pueden y otros que los tienen sin merecer tan gran regalo.

Otras cosas que me ponen triste son, estar lejos de mi familia, la situación actual de Venezuela, perder a un ser querido.
La tristeza es un sentimiento de dolor, causado por algo desfavorable y suele llevar al llanto, el cual es el desahogo del alma.
That is why I say that we live in a fallen world, where evil has invaded the hearts of many men (people).
It makes me very sad to see how some parents abandon their children, murder them, prostitute them or sell them.
This also makes me feel helpless, since a child is a helpless being, which should be treated with a lot of love.
There are so many, who would like to have a child and cannot and others who have them without deserving such a great gift.

Other things that make me sad are, being away from my family, the current situation in Venezuela, losing a loved one.
Sadness is a feeling of pain, caused by something unfavorable, and usually leads to weeping, which is the relief of the soul.



Las imágenes fueron tomadas de Pixabay, la imagen de portada es de mi propiedad, fue editada con el programa Collage Maker de Play Store. Los separadores e imágenes del reto son cortesía de @tripode para la comunidad Blogging Challenge.