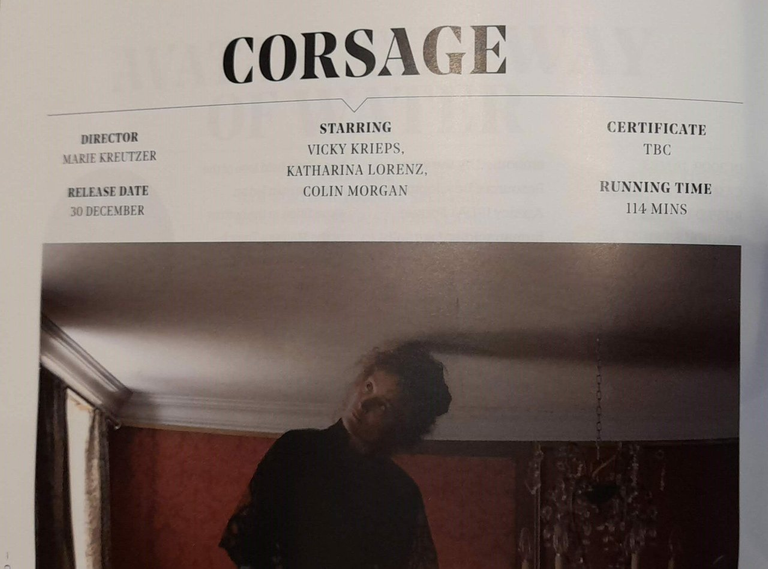 Original post
Stick Up Music Friends Content Highlight Of The Week: @Biggmusic's Movie Review "Corsage"
Sometimes we onboard people who at some point stop publishing on Hive due to several reasons. @biggmusic is one of these real life friends who we onboarded and has stopped posting on Hive early 2022. Thankfully she now has a new computer and starts her journey again. We are more than happy to support her on this journey and teach her everything she needs to know about the Hive platform and community.
Of course it helps if we can direct a few of our friends her way, because sometimes likeminded people don't meet by accident but by being introduced to each other. Check out her review about the film Corsage which she wrote on @cinetv yesterday.
If you'd like to welcome her back, we bet she'll appreciate this!
Cheers!

We appreciate all the support we get from the Hive community. Remember that you can earn 15% APR paid in Legion, in daily dividends, if you delegate Hive Power to @stickupcurator. By doing so, you also support music and art on Hive because that's our main focus when curating.
You can buy our records on our favorite blockchain game Rising Star or at the awesome NFT Tunz. We also have our own art, video and GIF NFTs on NFT Showroom.
For more information or to give us a follow, check out all our socials and say hello!
https://linktr.ee/StickUpBoys
Big up the music and arts
Stick Up Boys