Hallo liebe Hive Freunde :)
Heute habe ich vegetarische Burger ausprobiert. Die Burger Patties dafür habe ich bei Netto für 1,99 Euro bekommen.
Zuerst habe ich die Burger Patties jede Seite für ein paar Minuten angebraten.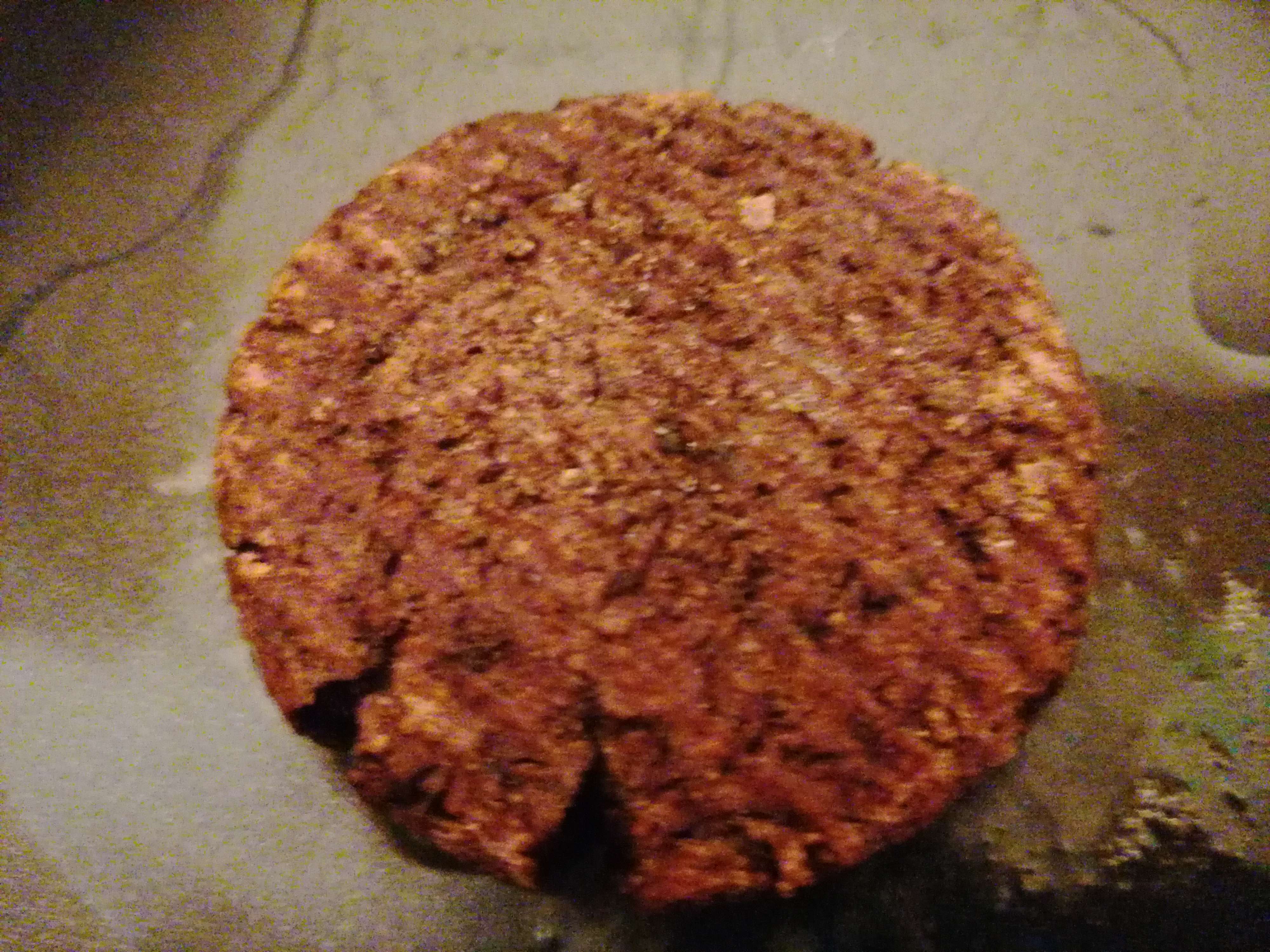 Mmmmh, wie das herrlich duftet, riechst du es?
Dann habe ich den Belag zubereitet.
Ich schnipsele die Knoblauchzehe, schneide ein paar Scheiben von einer Tomate und ein paar Scheiben von einer Zwiebel her und wasche ein Blatt Eisbergsalat und bereite ein paar Scheiben von Hot Dog Gurkenglas vor.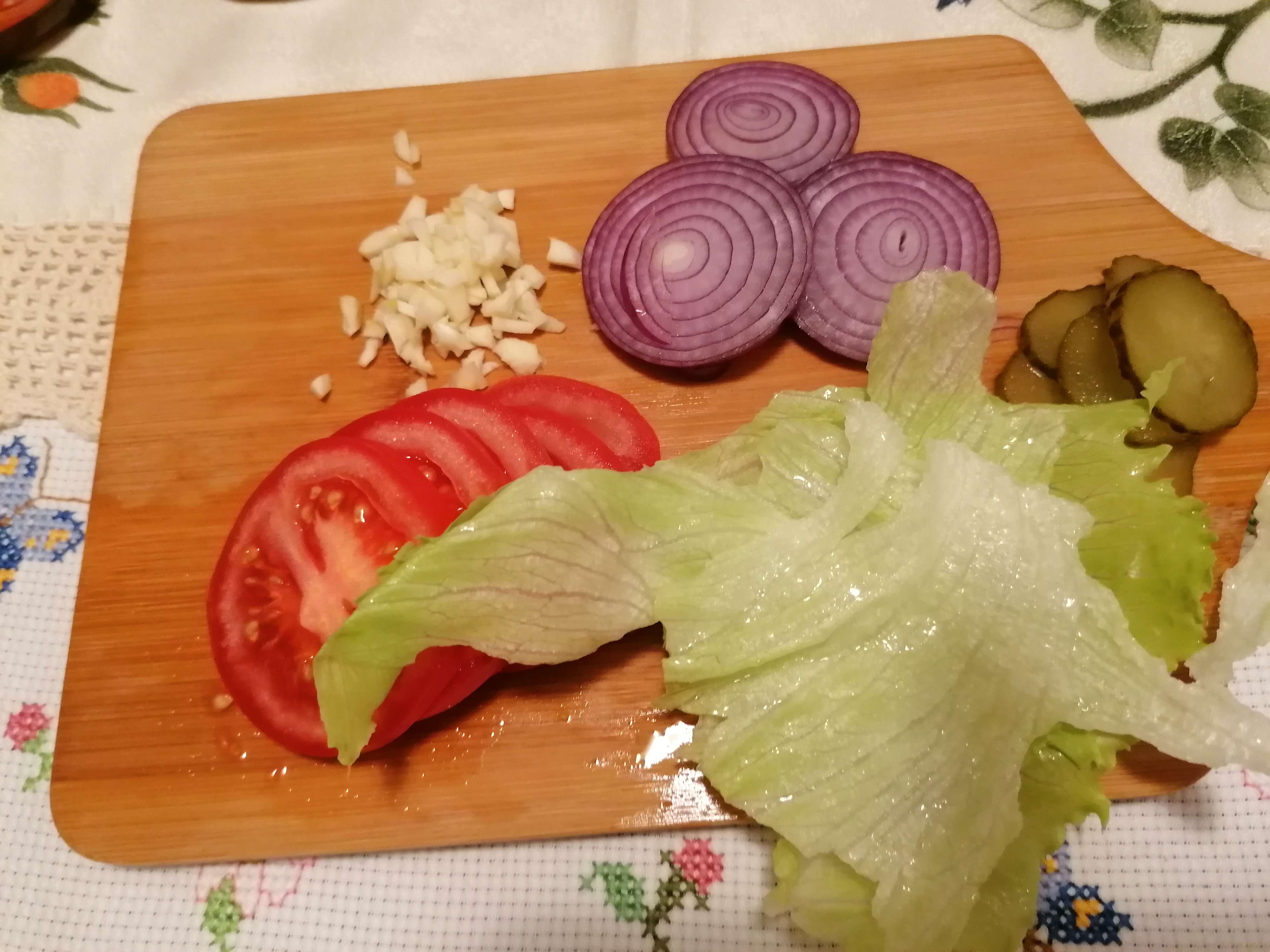 Dann habe ich das Burger Patty durchgeschnitten, weil ich finde, dass dies immer am besten ist, vor allem bei veganen Patties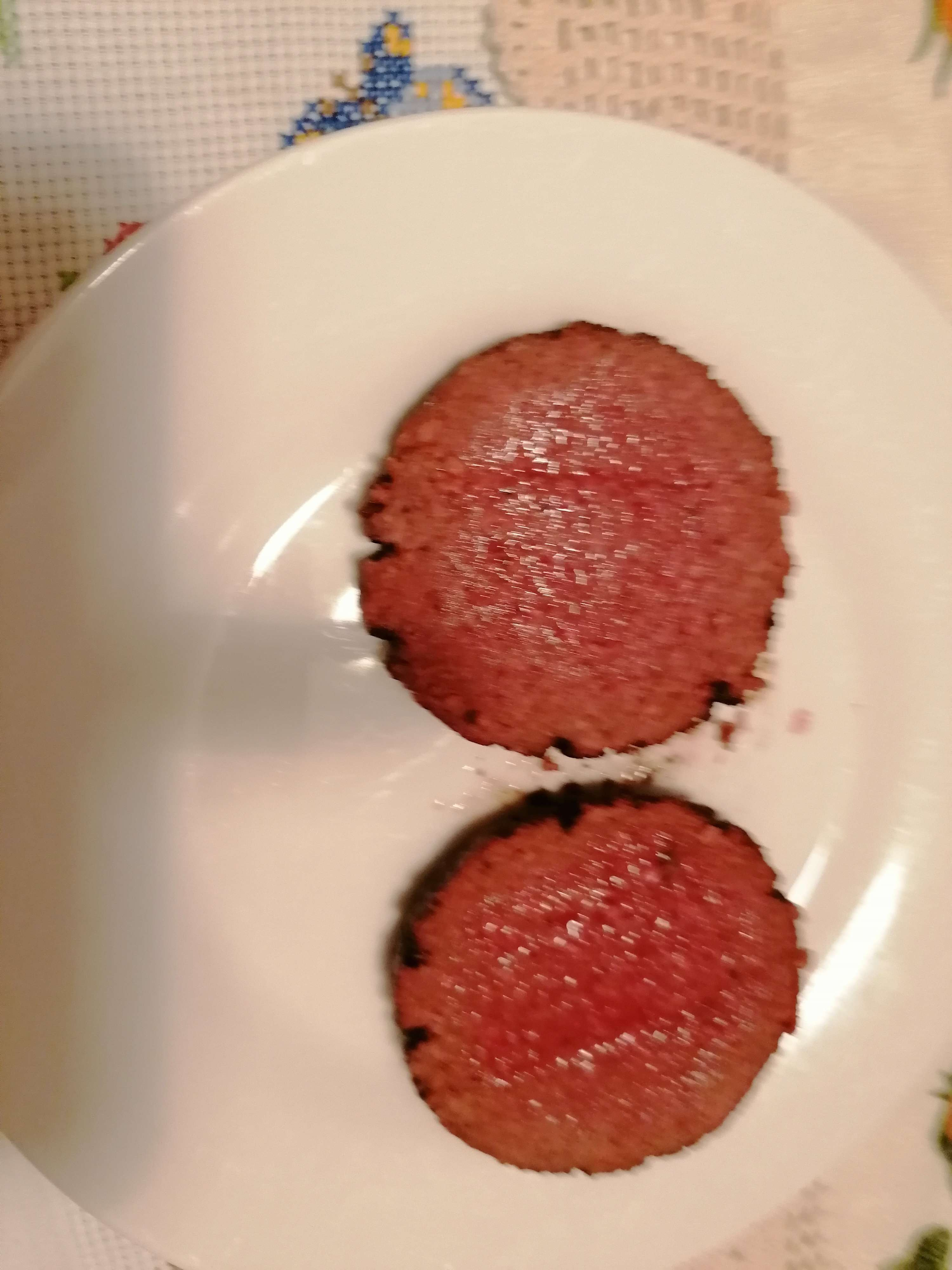 sieht saftig und lecker aus
Jetzt brate ich fertig und währenddessen bereite ich die Burger Soße mit Tomatenketchup, Mayonnaise, Pfeffer, Salz und den Knoblauchstückchen zu. Man kann auch ein bisschen scharfen Senf dazugeben, das habe ich aber jetzt nicht getan.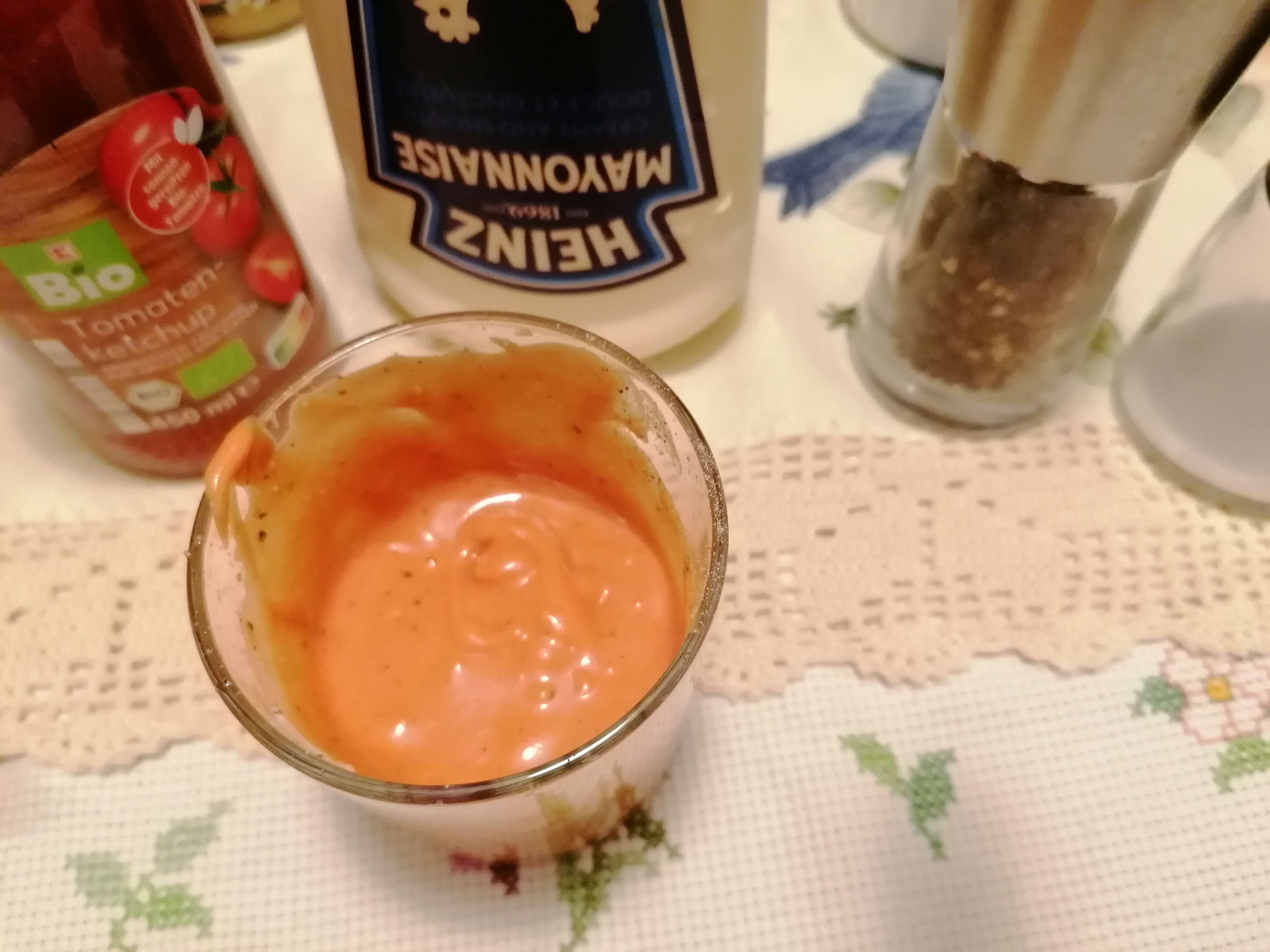 Jetzt kommen die Burgersemmeln dran, die backe ich ca. 3 Minuten im Backofen auf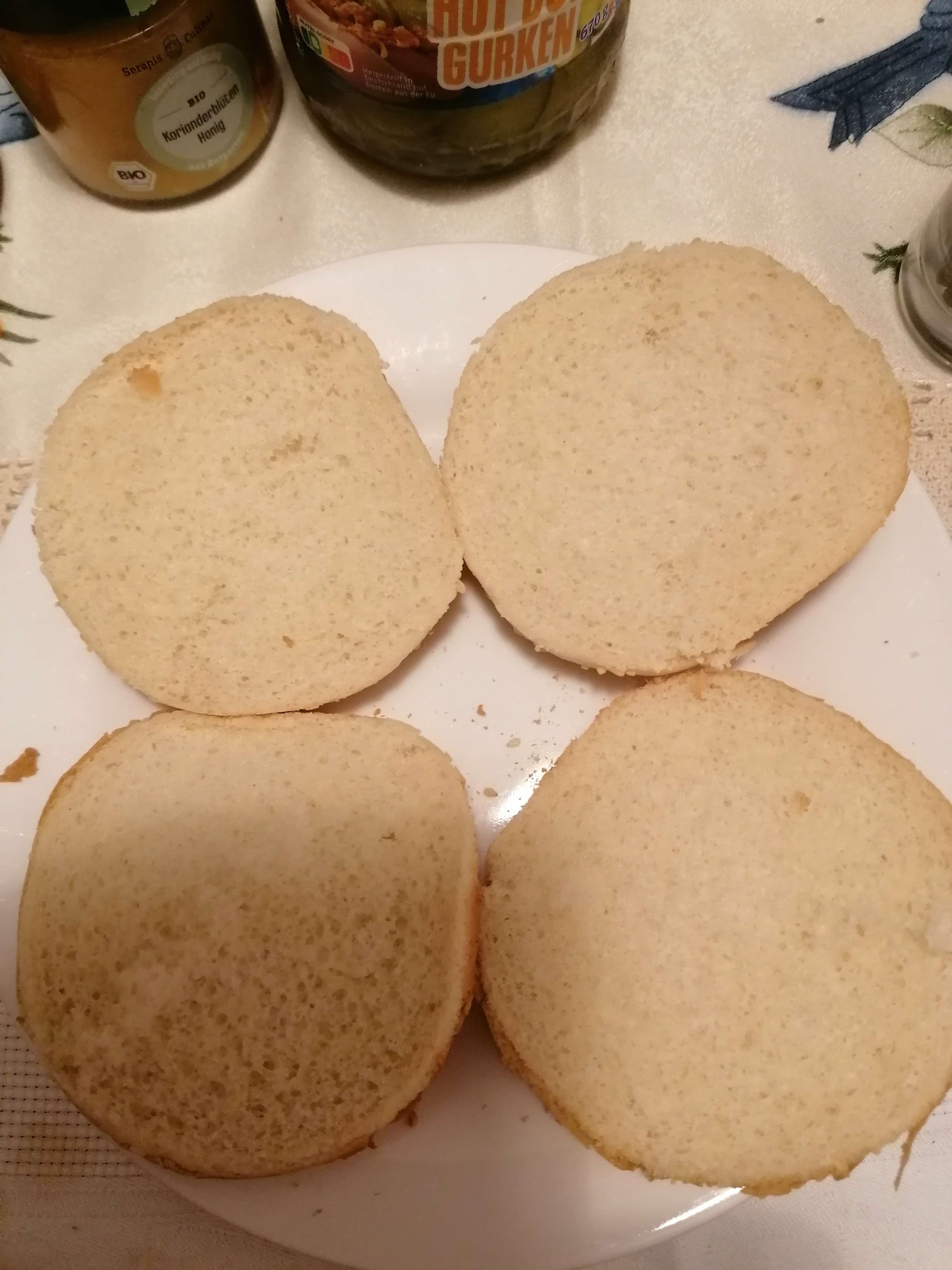 Fast fertig 😋, ich schmecke es schon
jetzt belege ich die Brötchen mit allem Leckeren 😄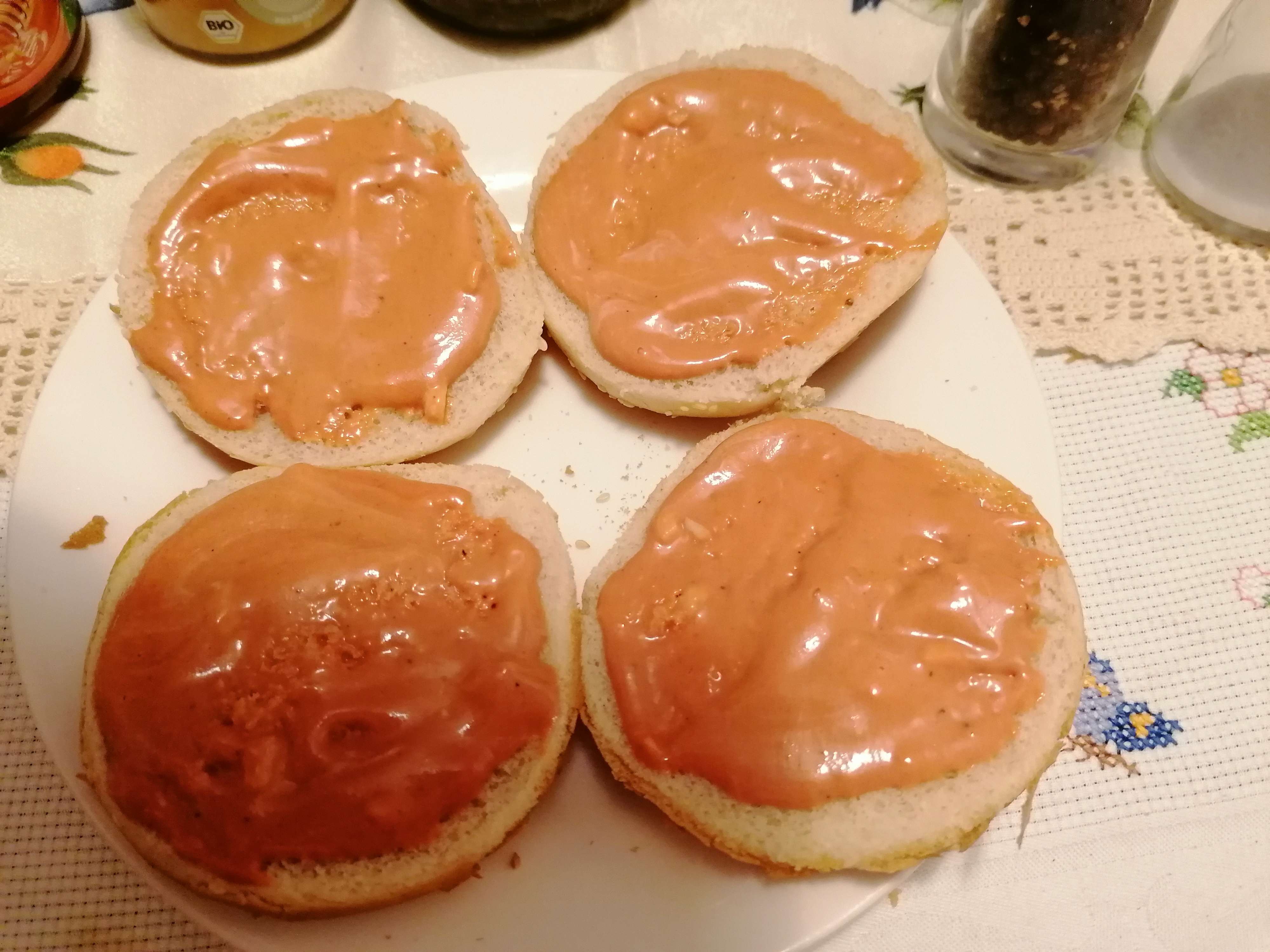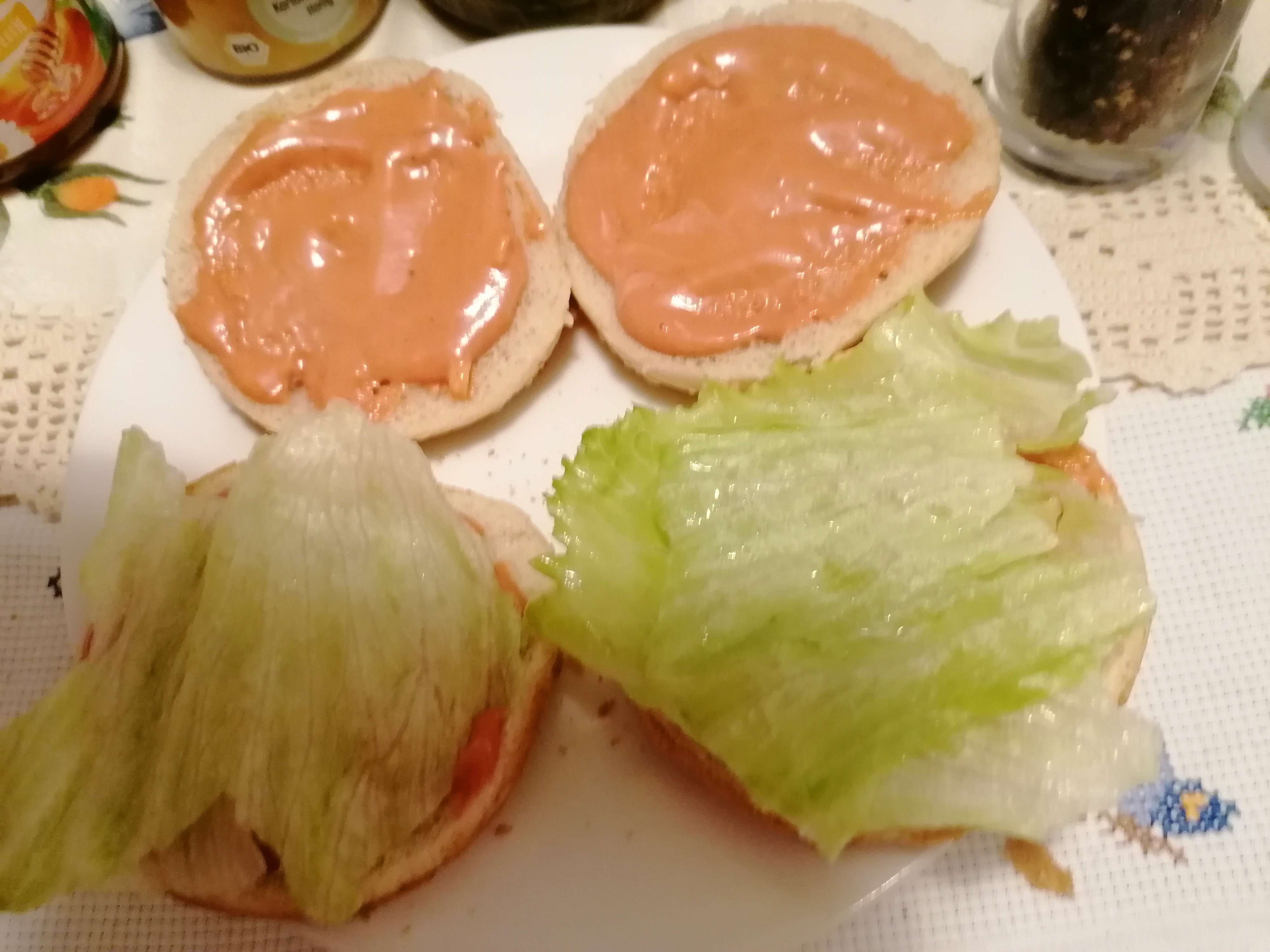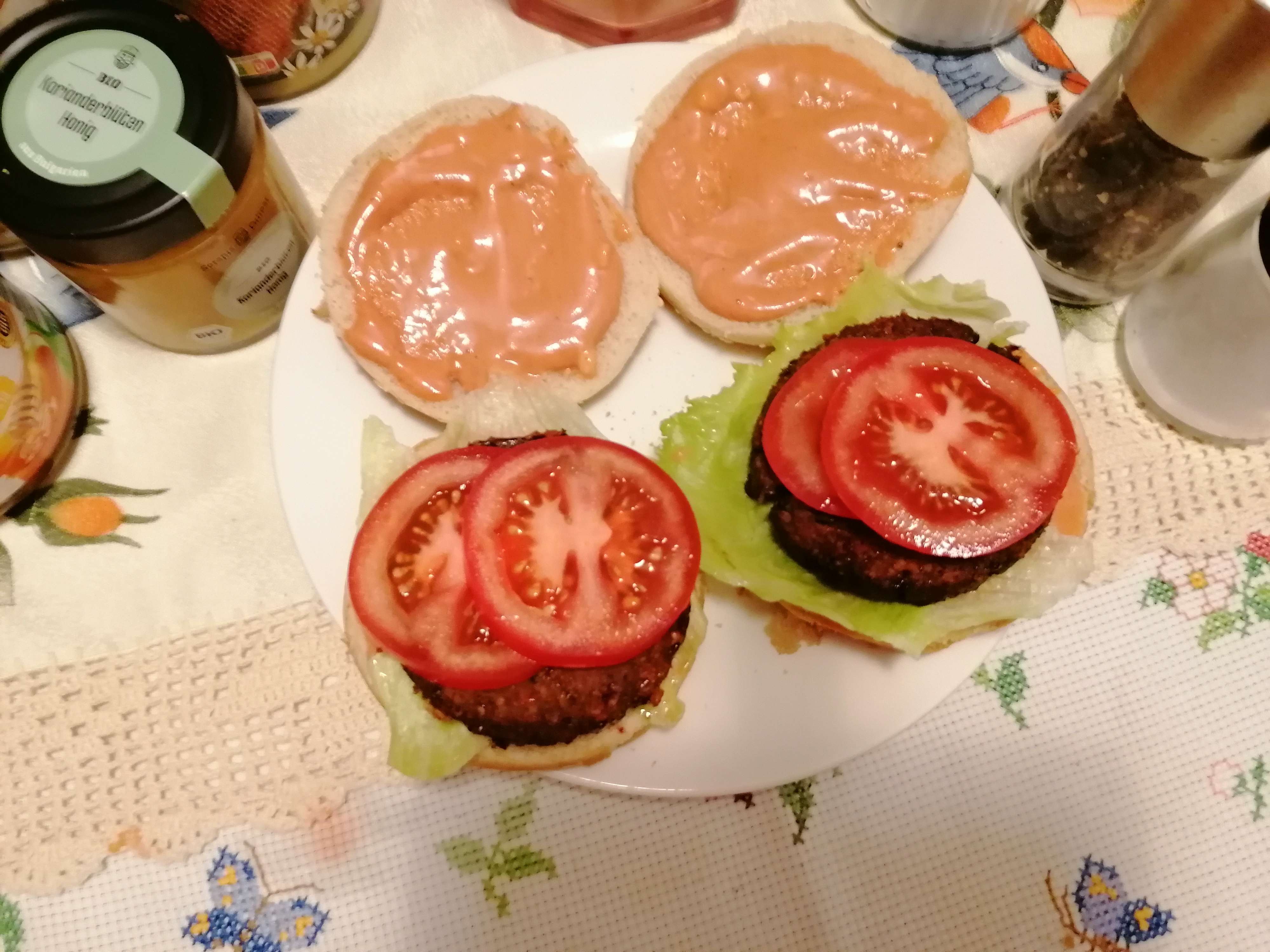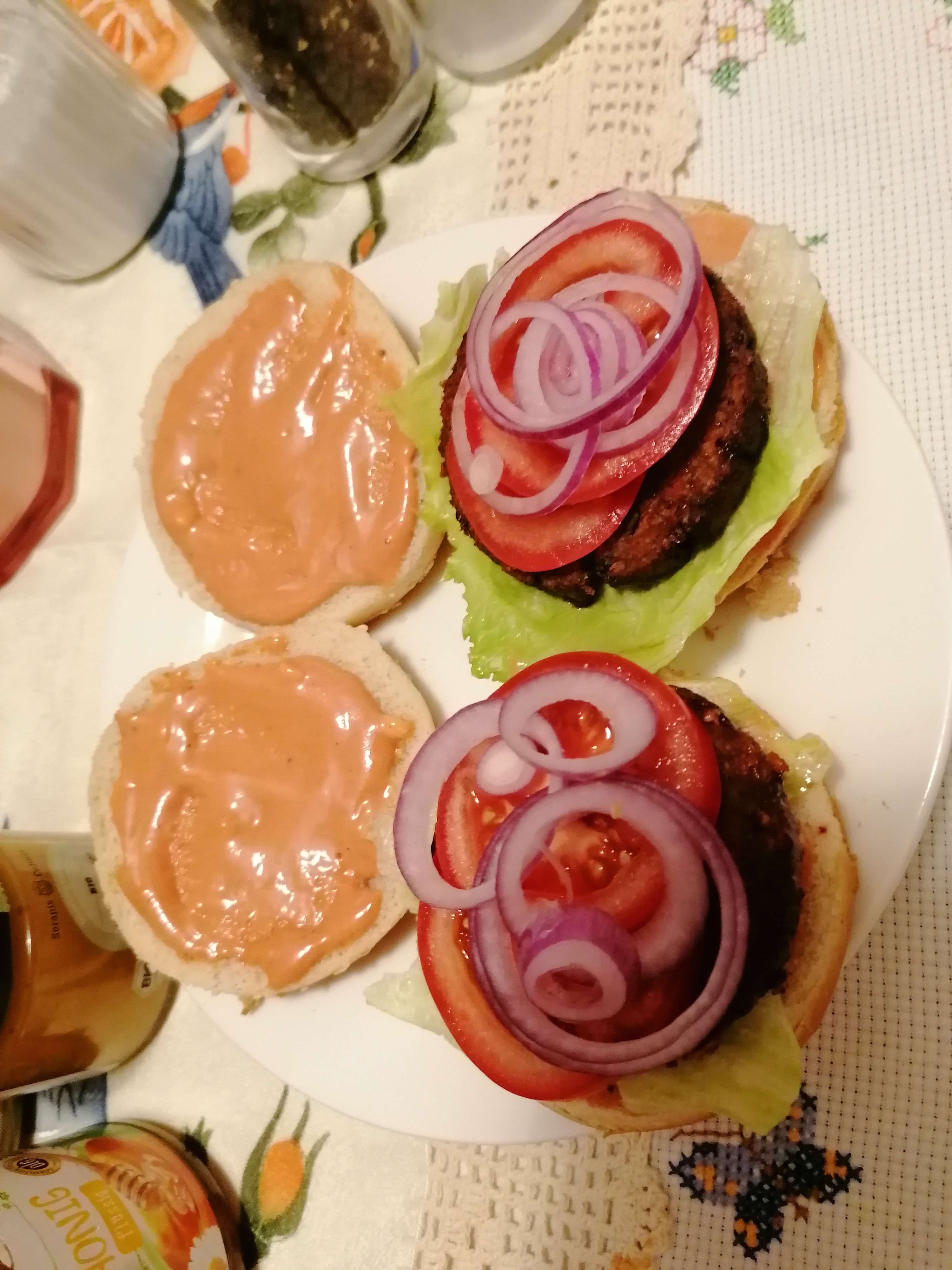 und Gürkchen dürfen ja nicht fehlen und du wirst sehen, dass dies ein schwerwiegender Fehler sein kann 😃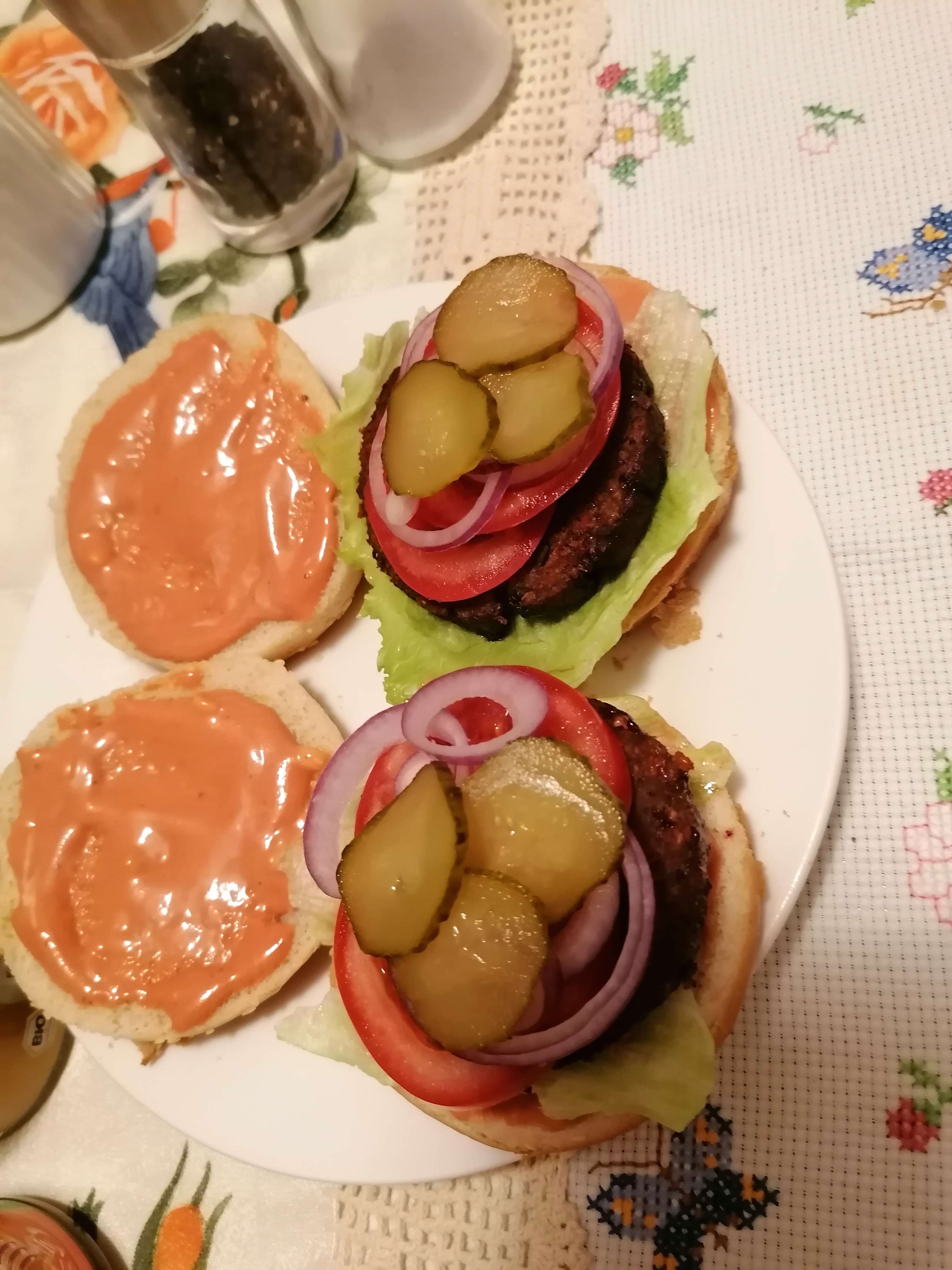 und tata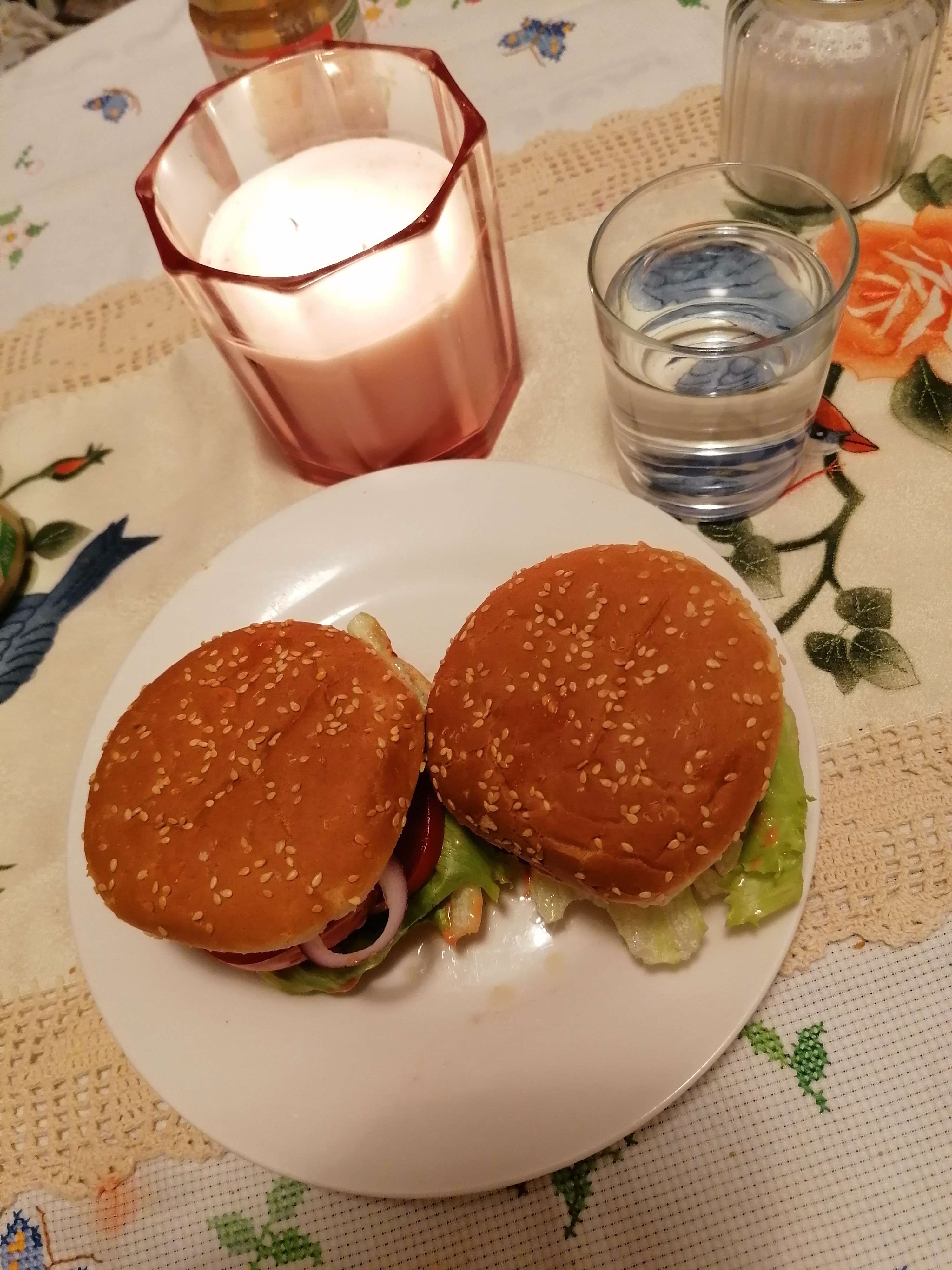 Ich freu mich so, ich freu mich so
............ 🍴
er schmeckt MEGAGEIL paah 😄😁🤩😋😋😋 haha
Tschüss bis zum nächsten Leckerbissen
Hello dear Hive friends :)
Today I tried vegetarian burgers. I bought the burger patties for this at Netto for 1.99 euros.
First I fried the burger patties for a few minutes on each side.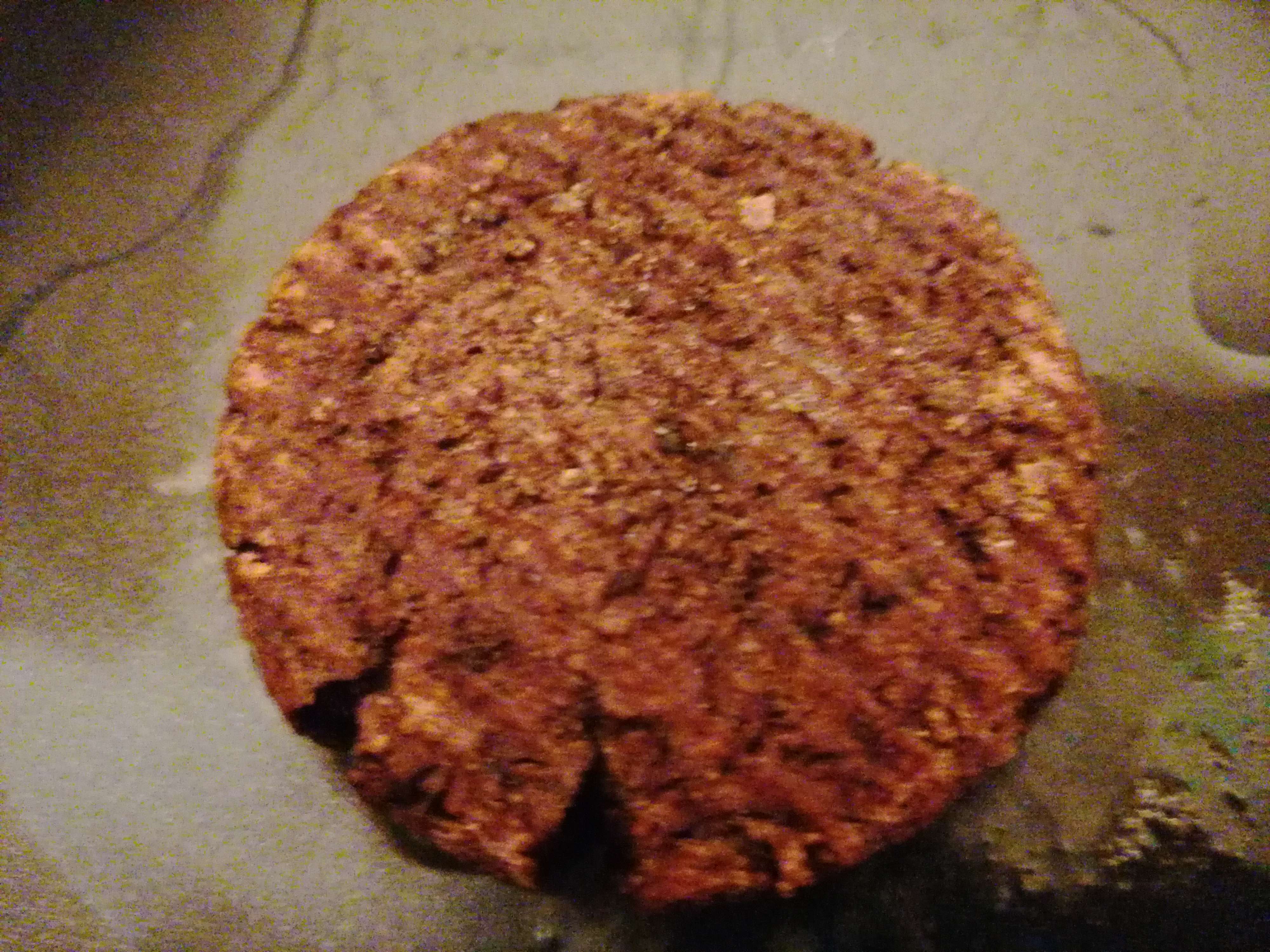 Mmmmh, how lovely that smells, can you smell it?
Then I prepare the topping.
I flick the garlic clove, cut a few slices from a tomato and a few slices from an onion and wash a leaf of iceberg lettuce and prepare a few slices of hot dog pickle jar.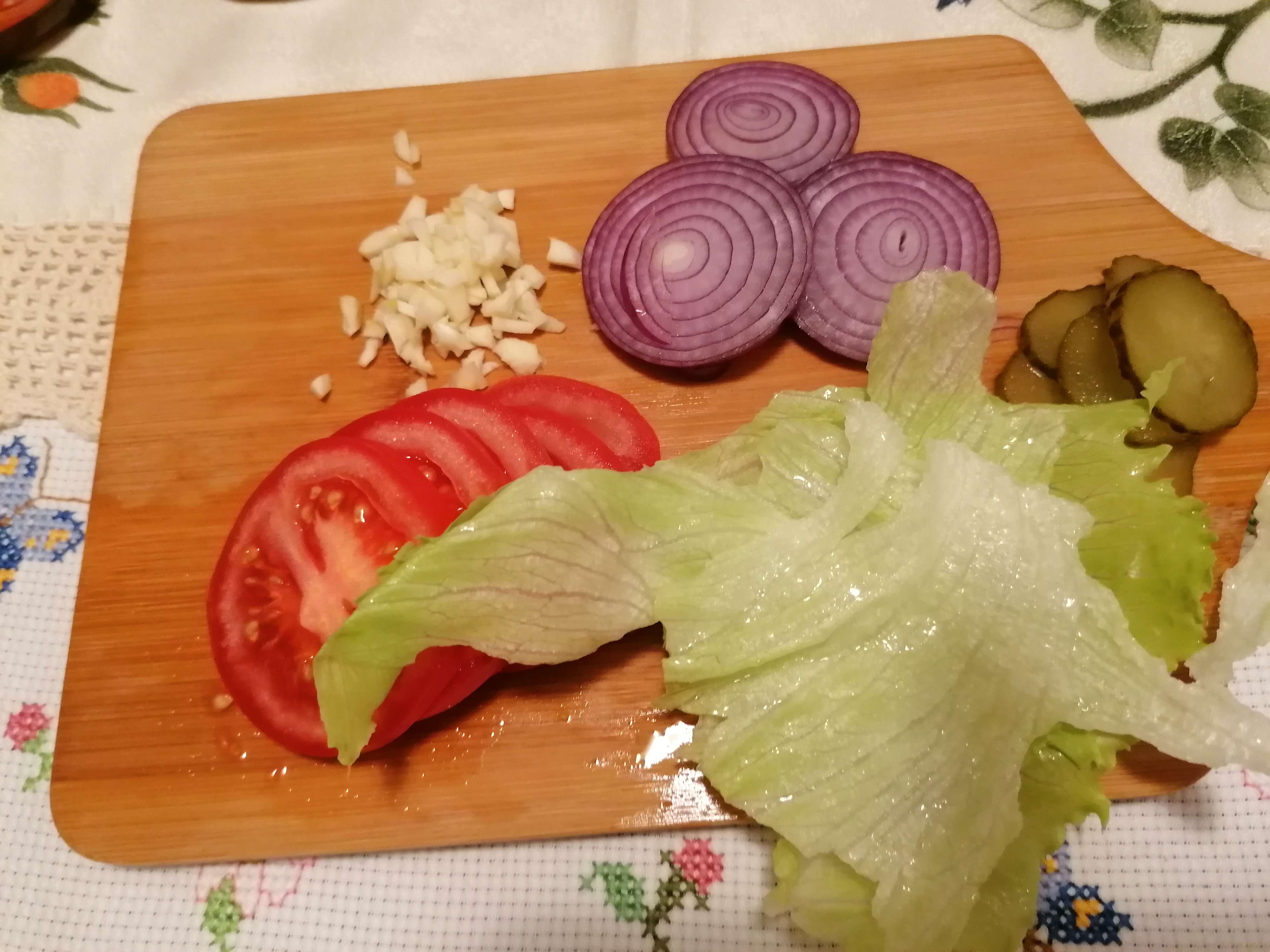 Then I cut through the burger patty because I find this is always best, especially with vegan patties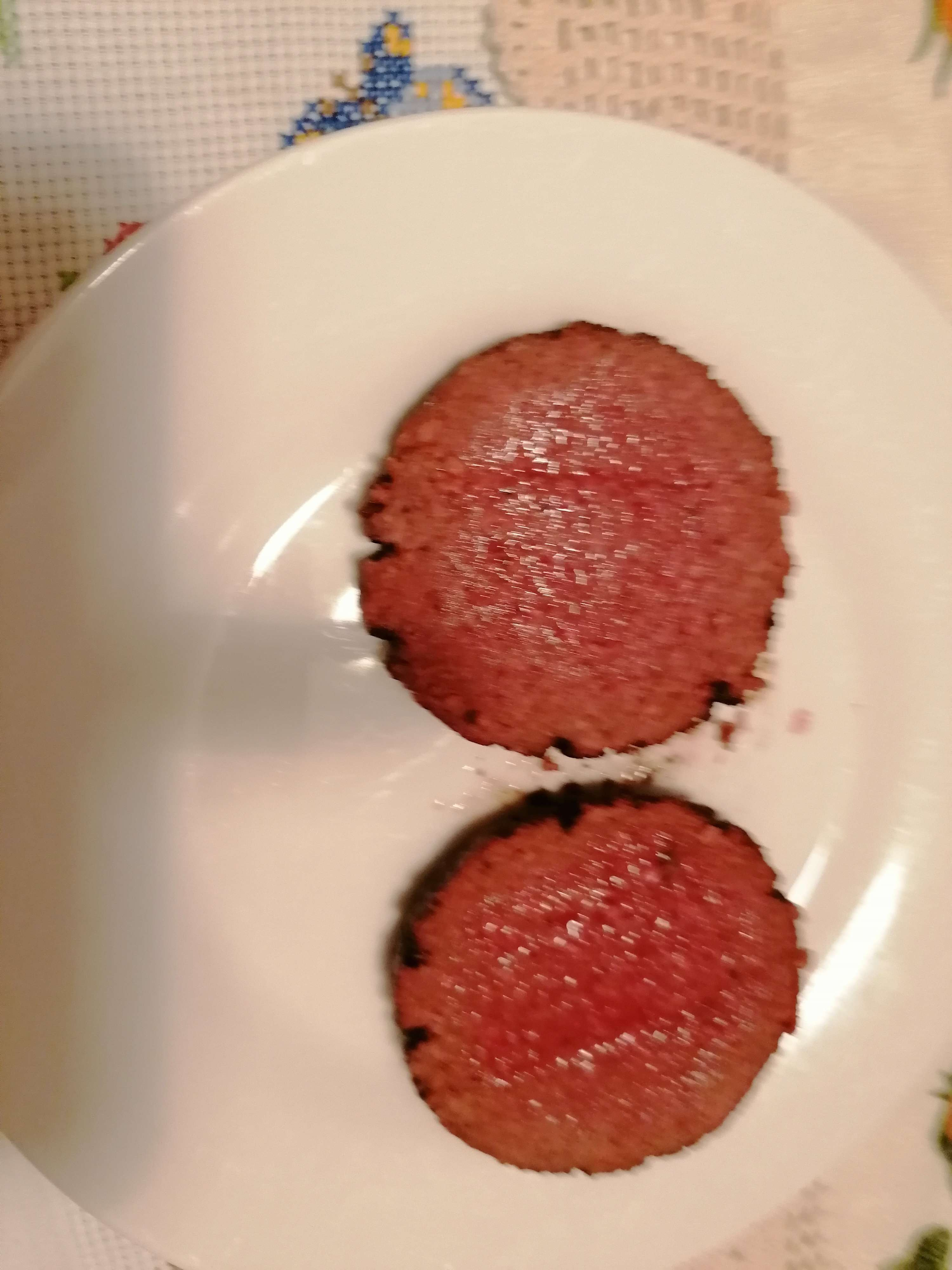 looks juicy and delicious
Now I finish frying and meanwhile I prepare the burger sauce with tomato ketchup, mayonnaise, pepper, salt and the garlic bits. You can also add a bit of hot mustard, but I didn't do that now.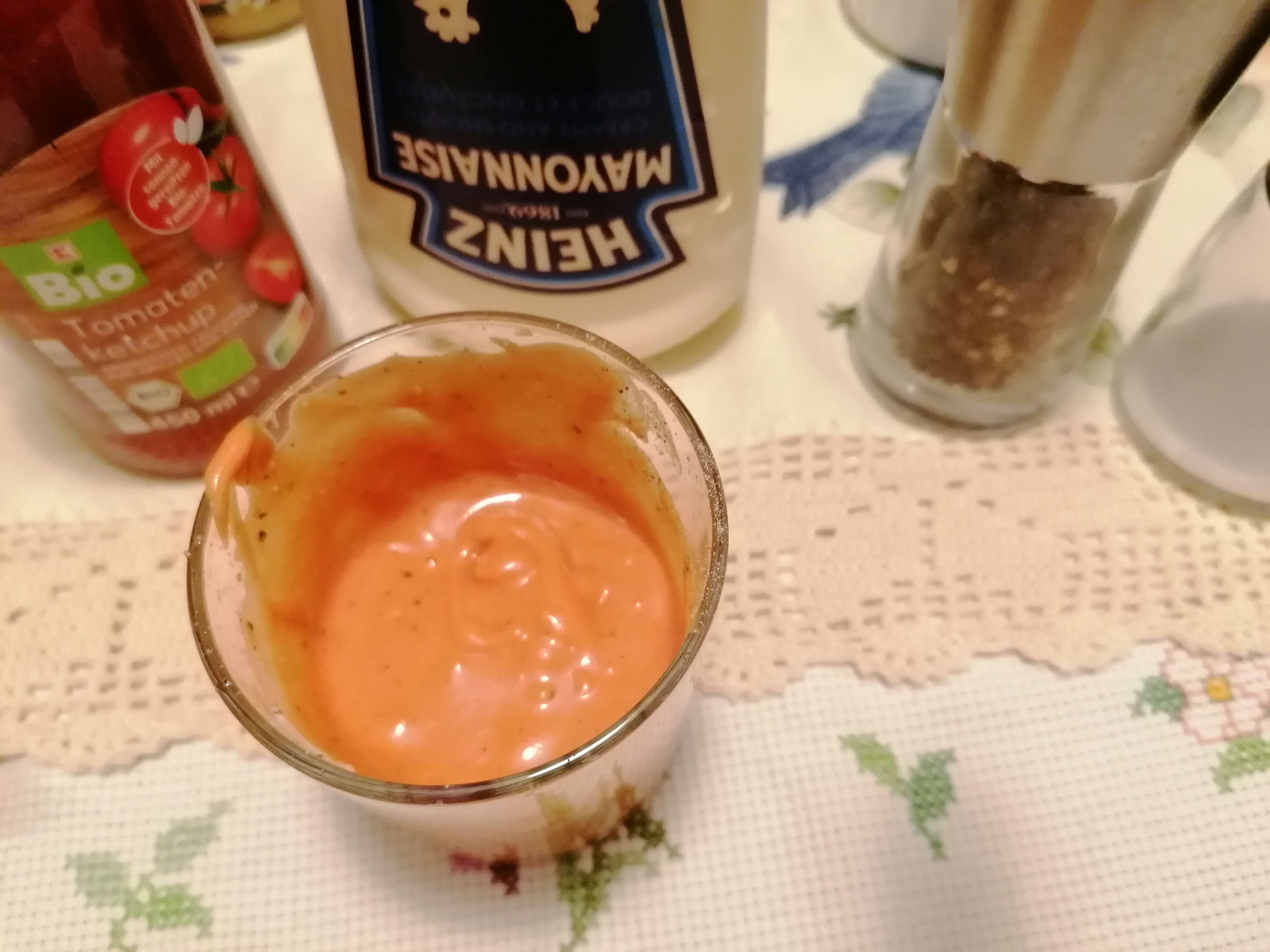 Now it's time for the burger buns, which I bake in the oven for about 3 minutes.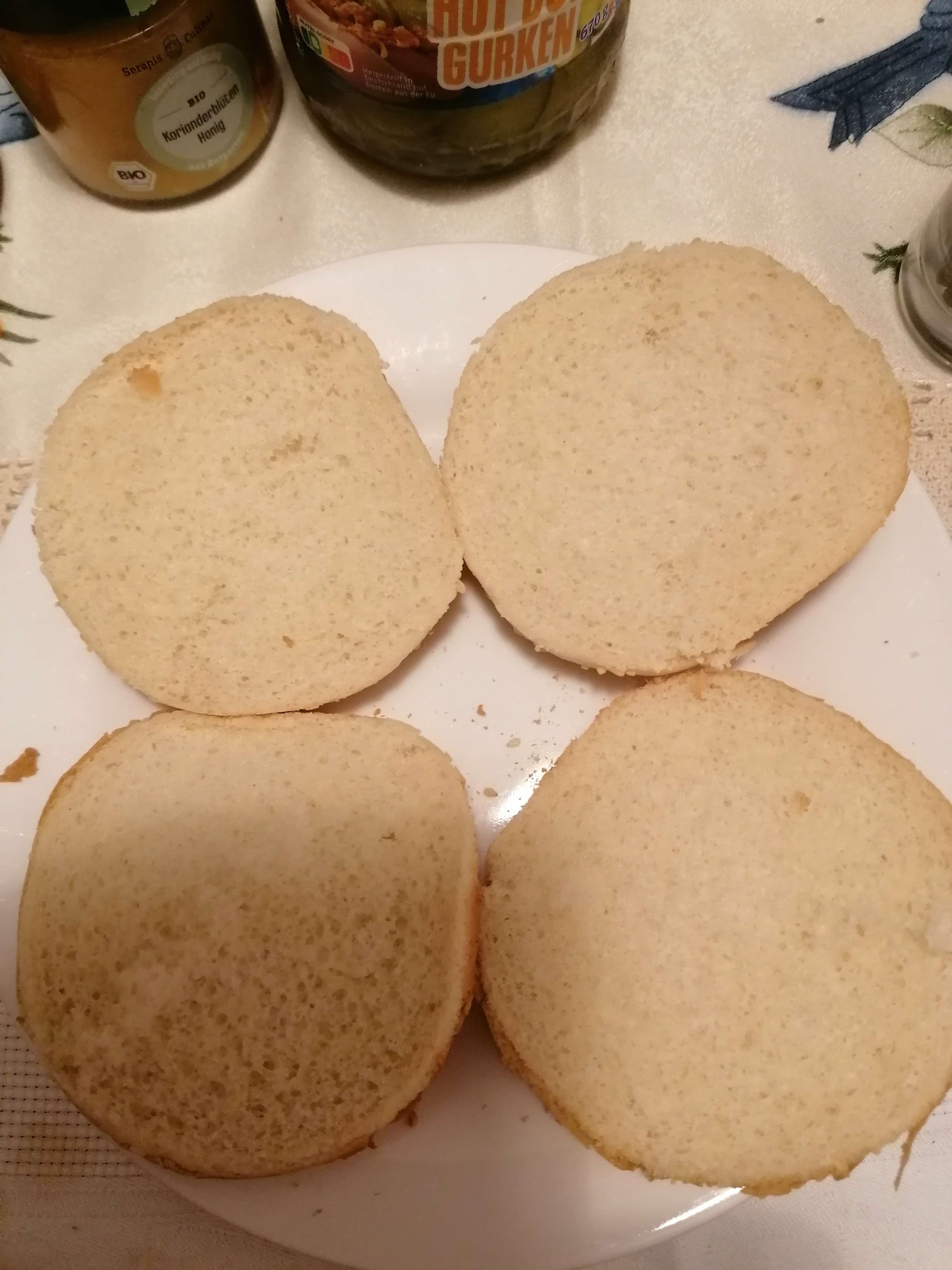 Almost ready 😋 I can taste it already
now I'm topping the buns with everything yummy 😄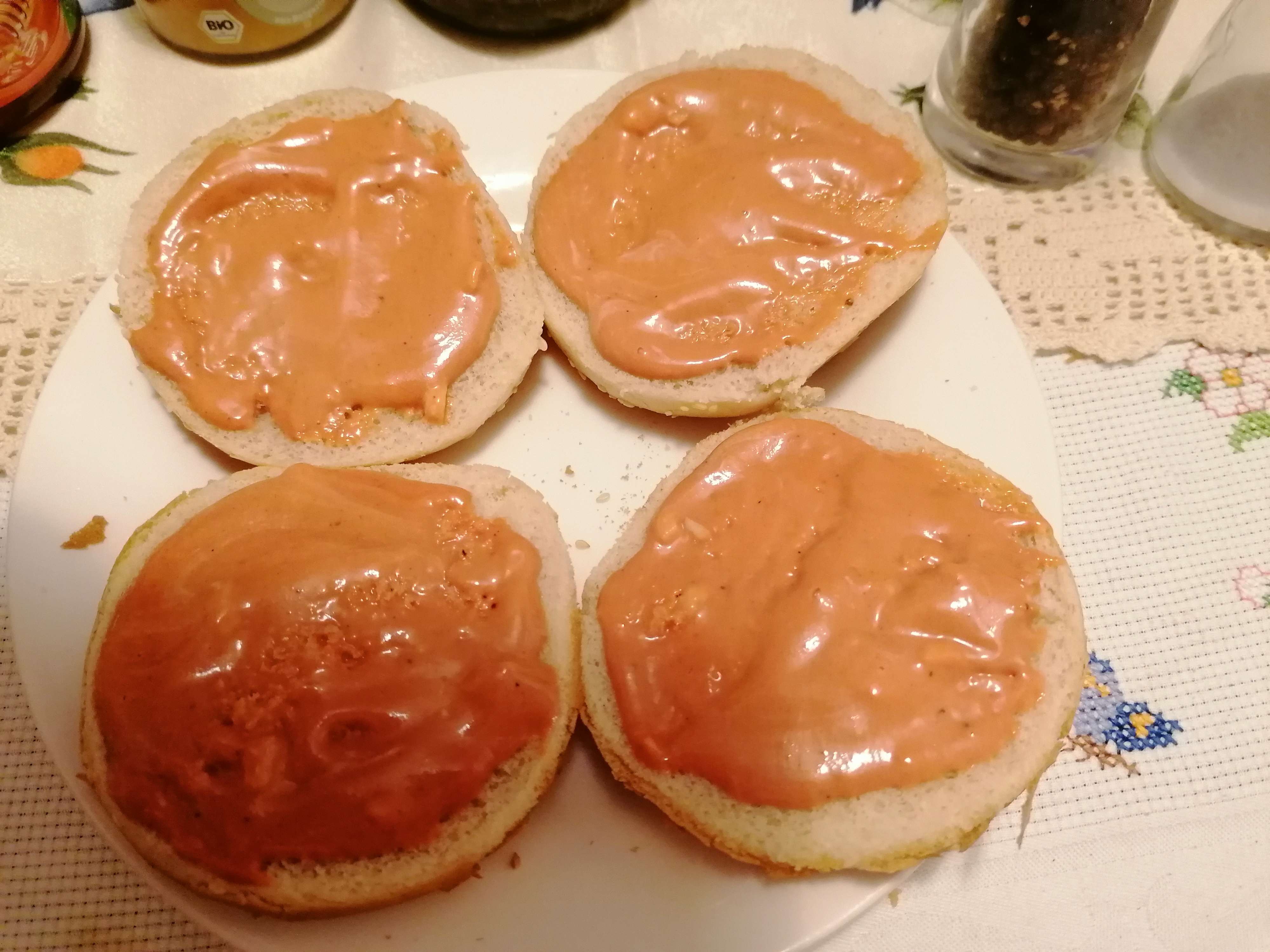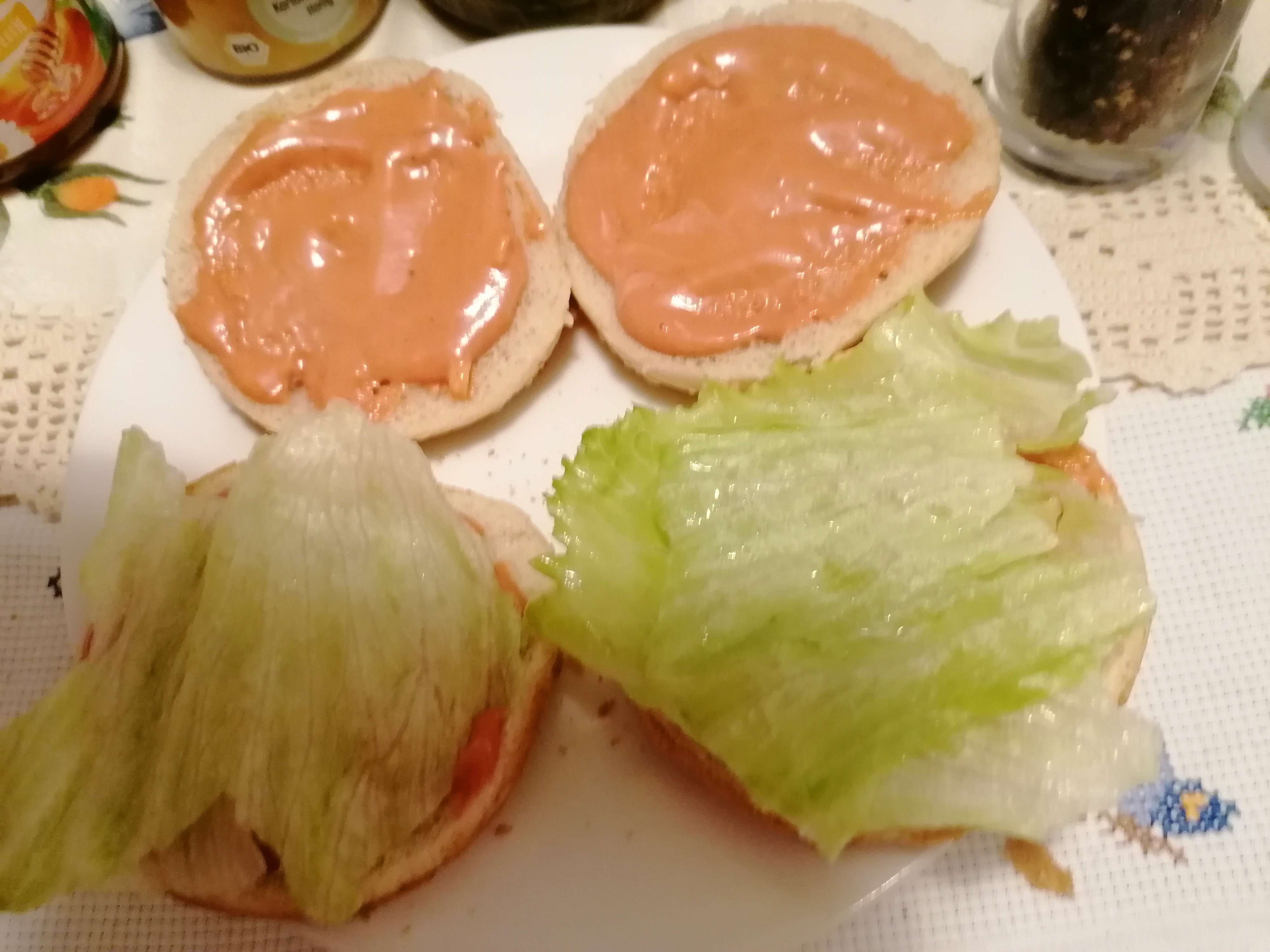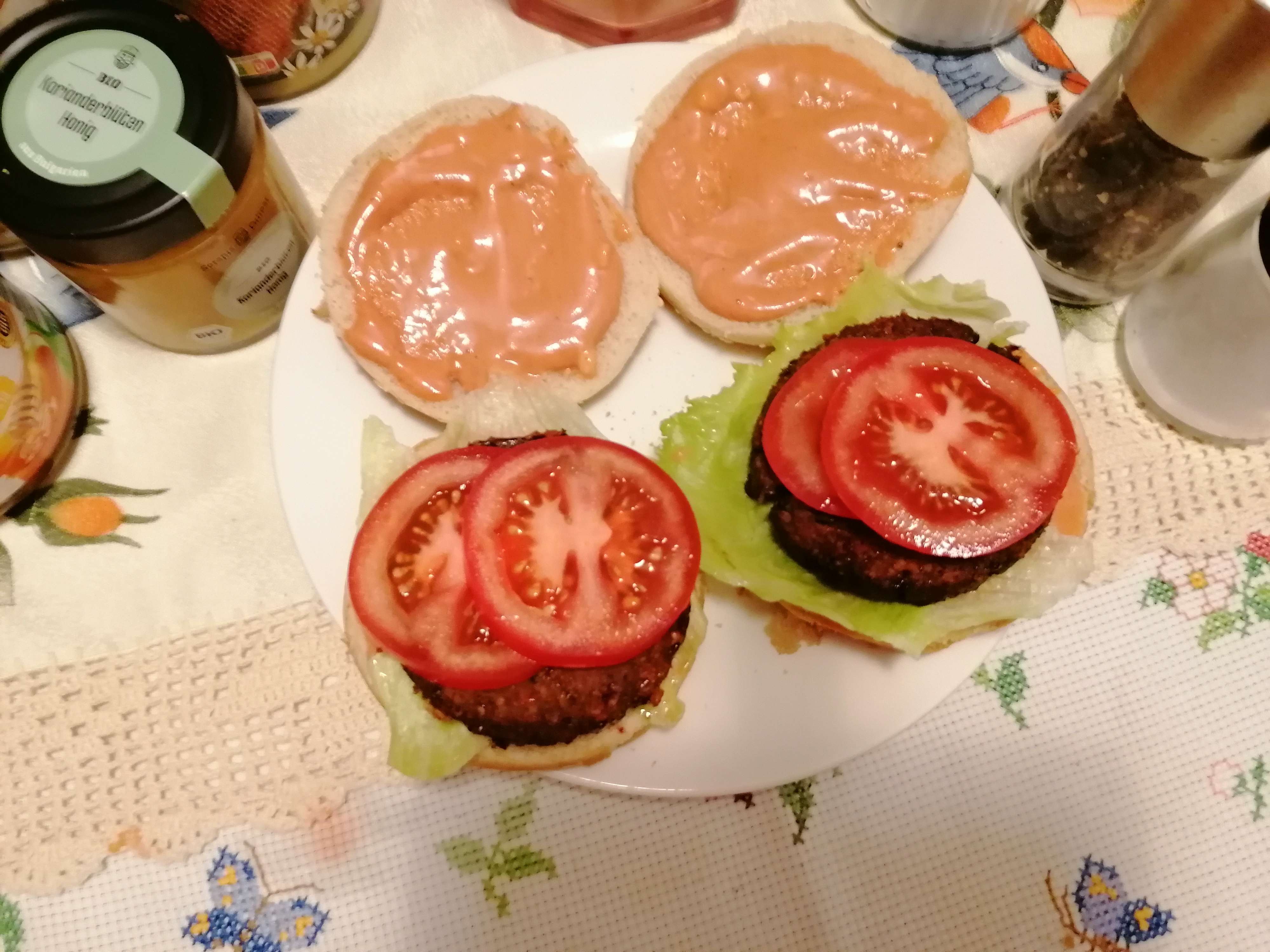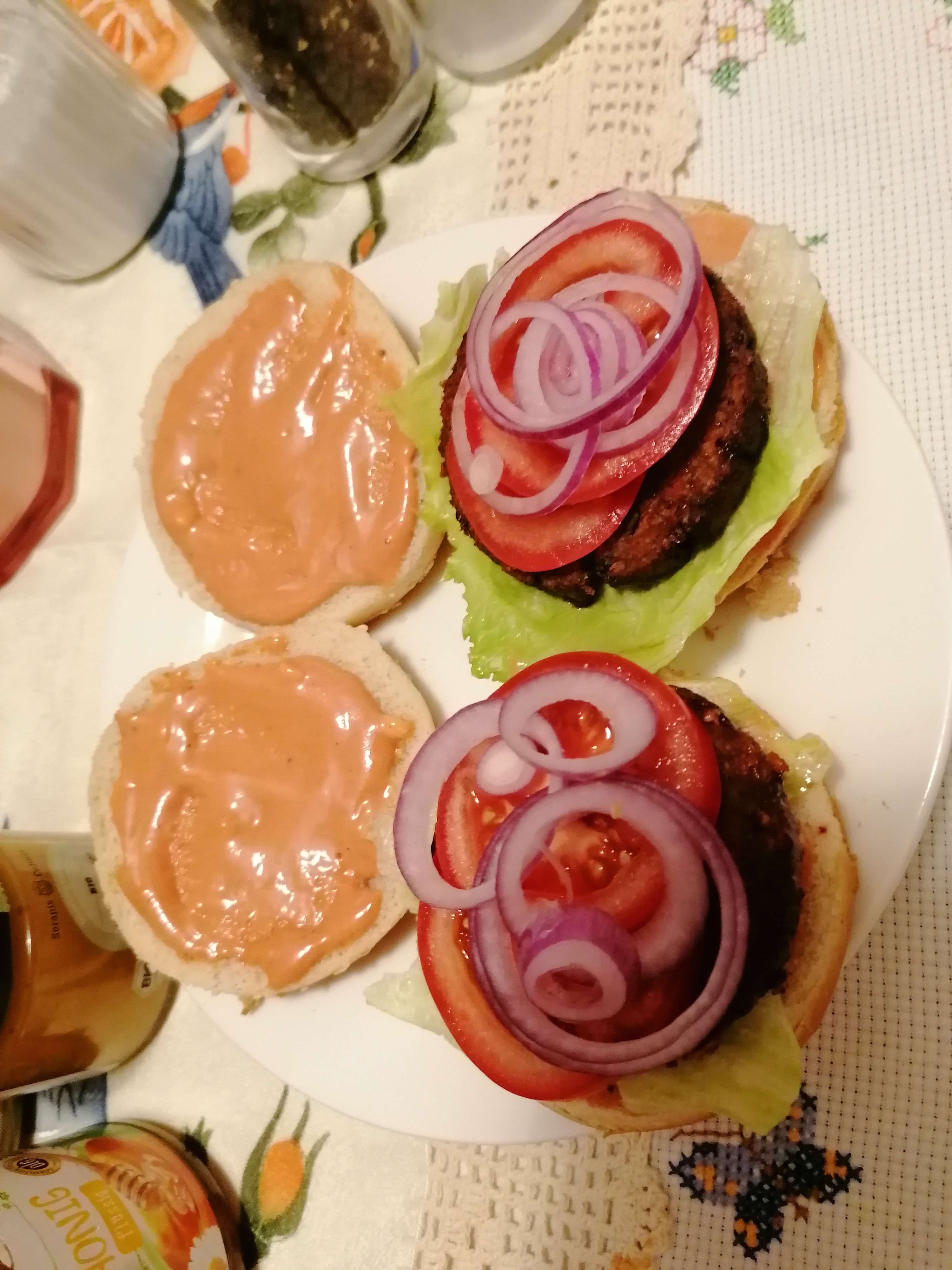 and pickles can't be missing and you'll see that this can be a serious mistake 😃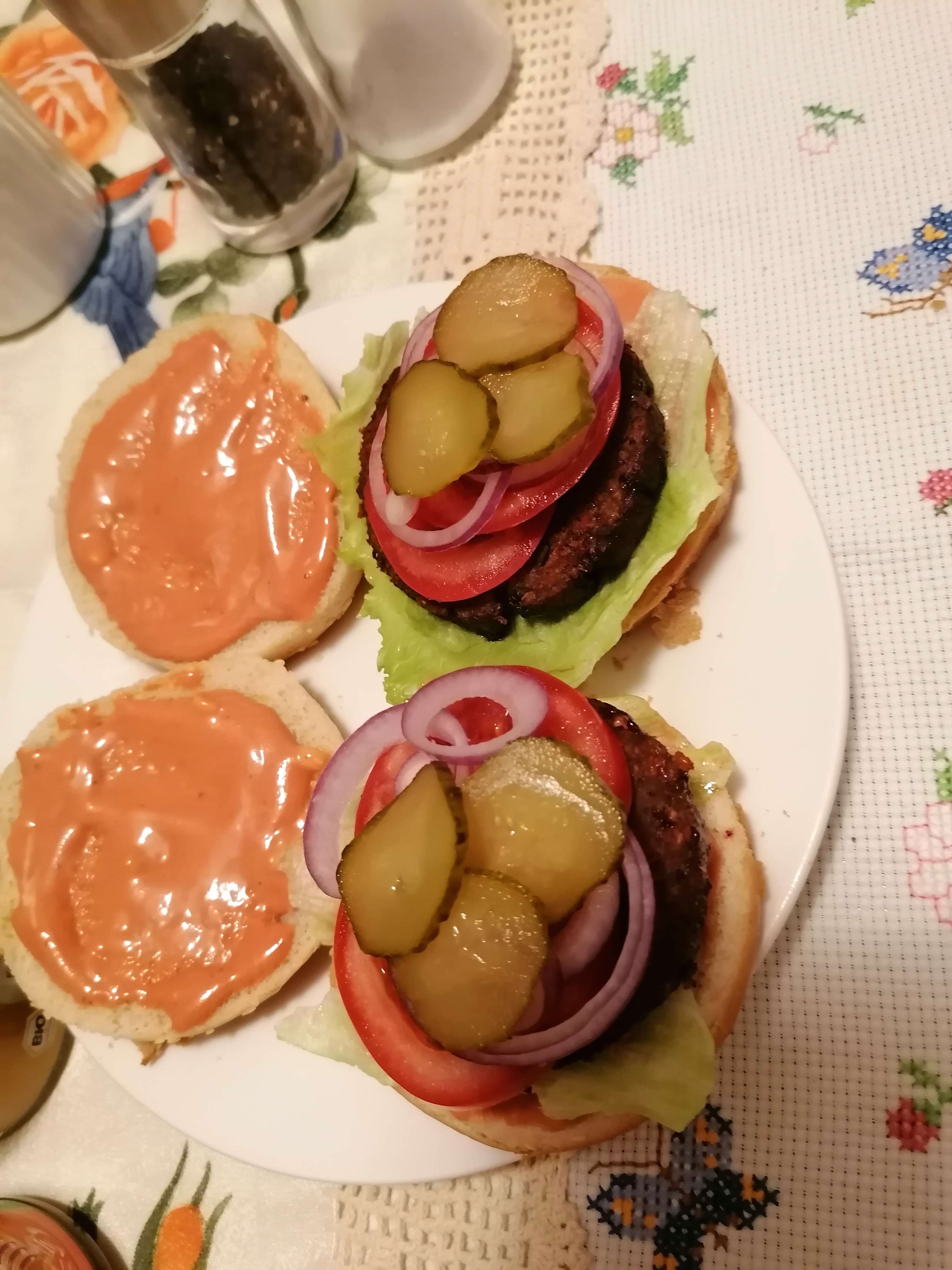 and tata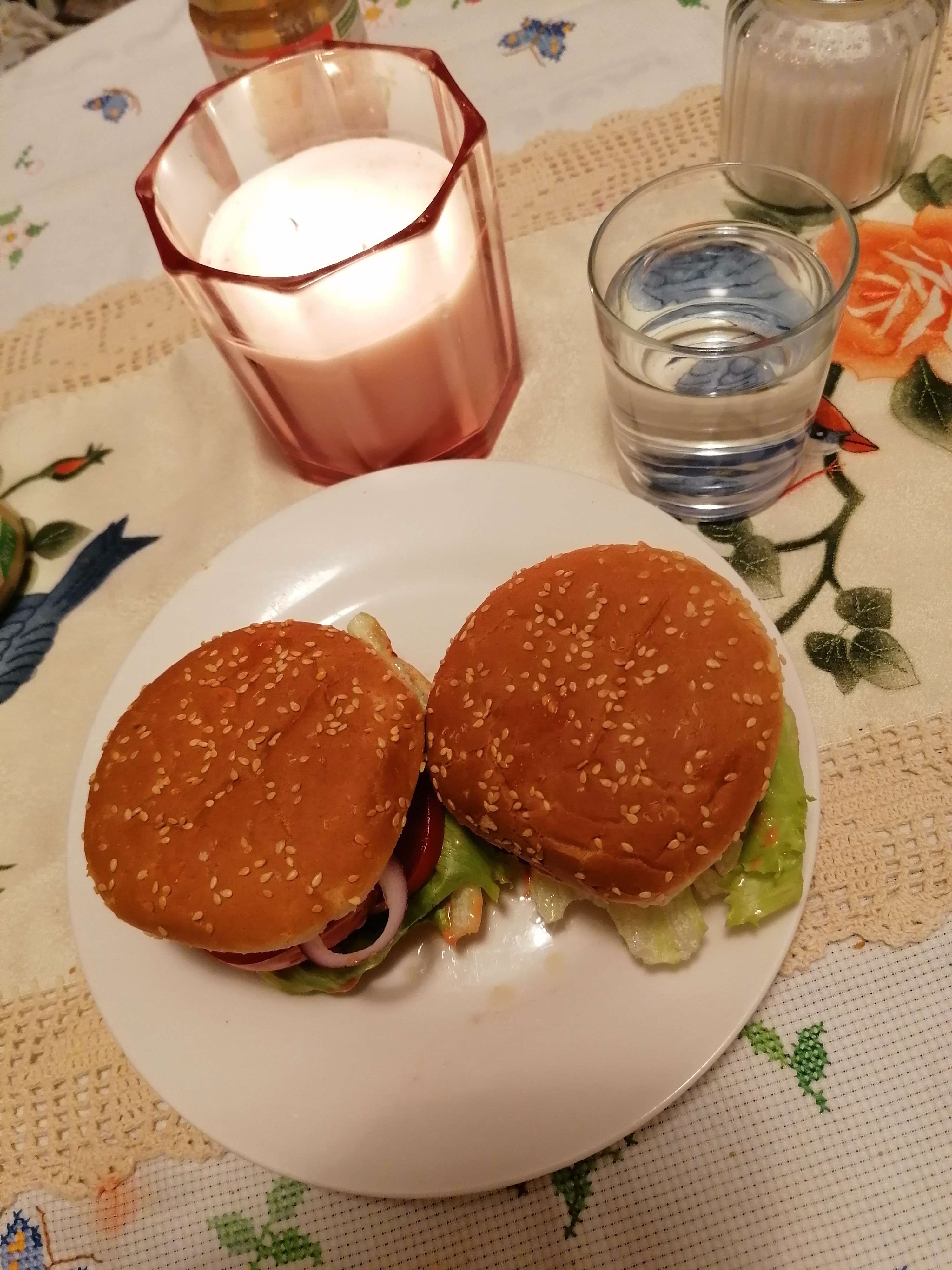 I am so happy, I am so happy
......... 🍴
it tastes MEGAGEIL paah 😄😁🤩😋😋😋 haha
Bye until the next Delicacies
Translated with www.DeepL.com/Translator (free version)