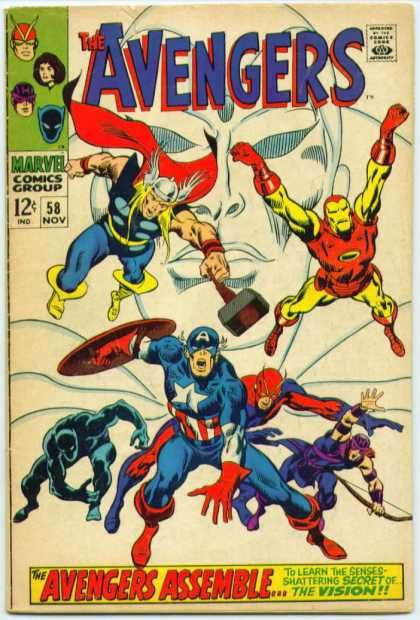 With companies like Marvel and DC where they were putting out books every month, you had large spans of time in each title where that's just what they were doing...putting out books every month, nothing bad but nothing spectacular. Meeting deadlines and moving units.
BUT....you also had spans of time where everything was clicking and they were putting out fantastic work.
To mind mind the best era of the Avengers is years 5-6 or so.
You had the first appearance of Ultron, Vision, the Grim Reaper, Yellow Jacket, early appearances of the Black Panther.
Great stories by Roy Thomas...just fantastic arcs and fantastic self contained stuff. More great villains than you could ask for of varying degrees of evil and competence. From the absurd low level "Circus of Crime" to Magneto.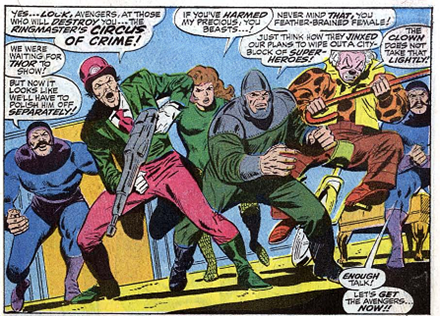 And the illustrations...some of John Buscema's best work. just look at this page with Yellow Jacket kidnapping Janet Van Dyne...some many amazing panels in that one page. And he was doing that every page, every issue for a good long stretch. Just soak in the second panel of that page, I am green with envy of how well that works.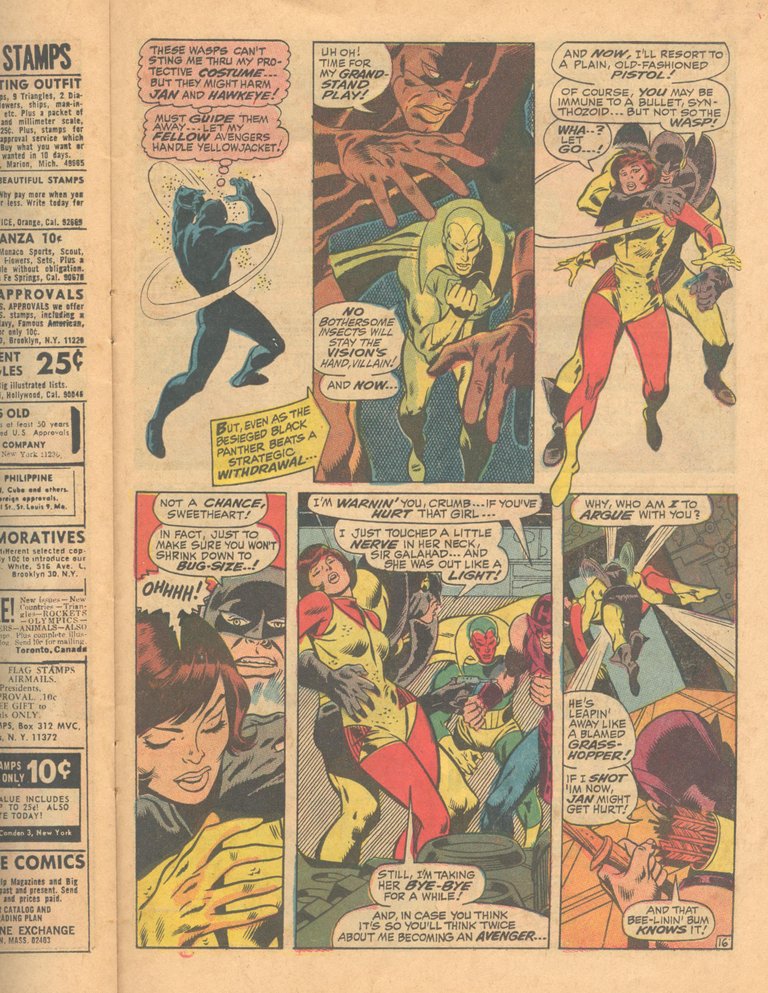 Two of my favorite issues of all time are part of this run, the wedding of Yellow Jacket and the Wasp...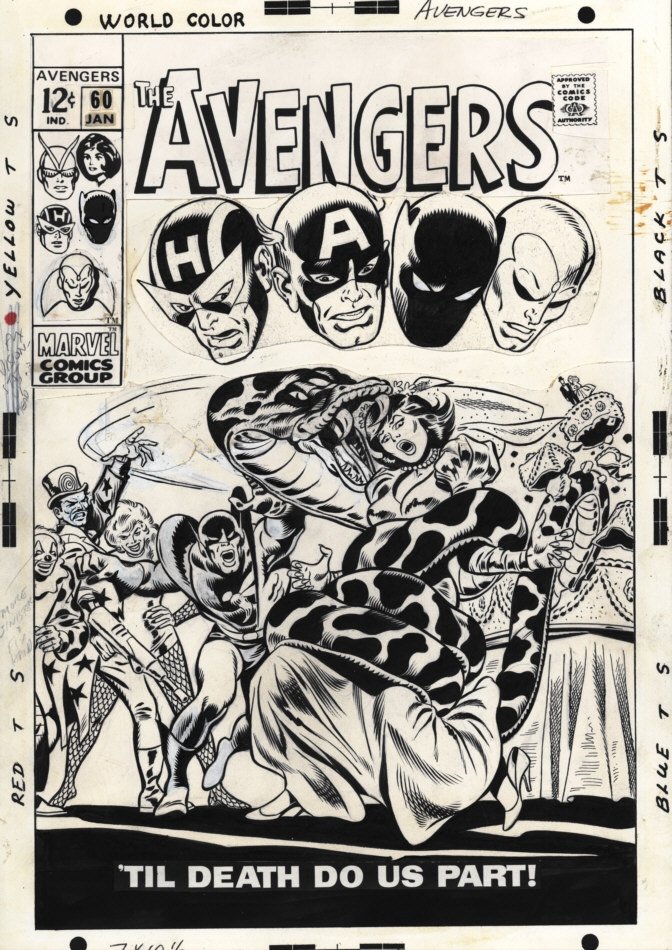 and a self contained issue with Doc Strange guest starring when he still wore the creepy blue mask.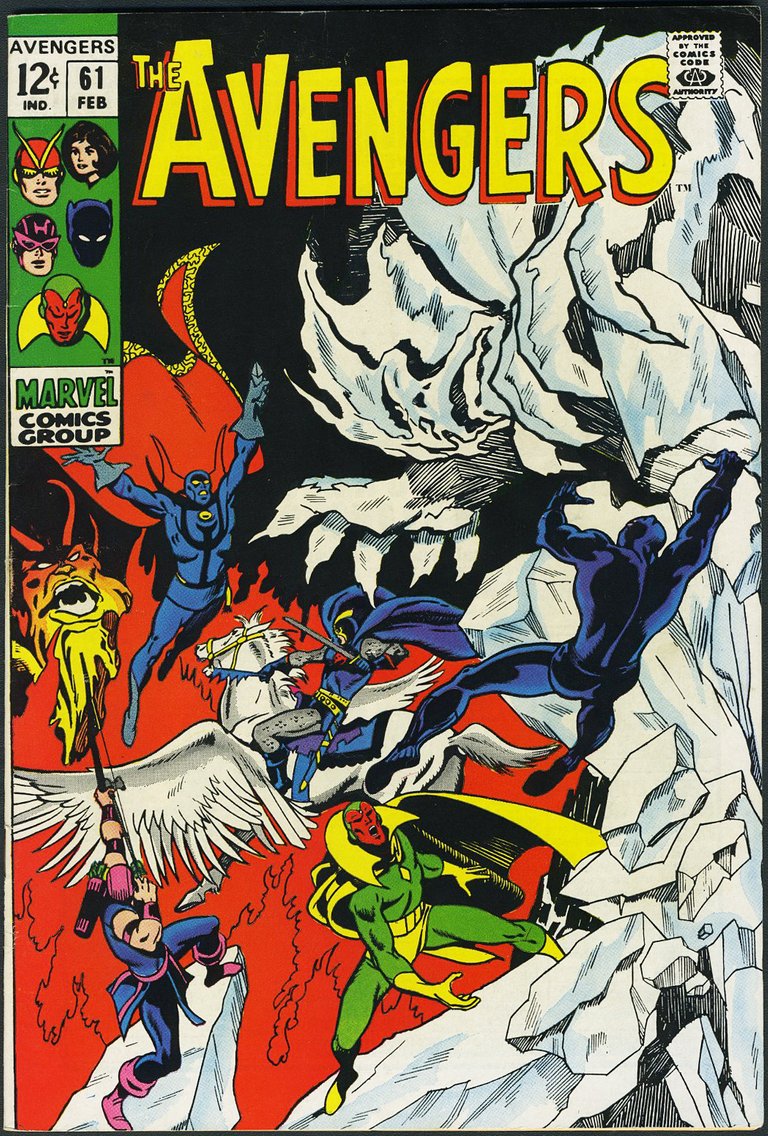 The Marvel Avengers Essentials no.3 that covers most of this era. I'd scan the cover is, but I don't know were it is, I've read it so many times, it's fallen apart
anyways...
my work can always be found at https://www.arseniclullabies.com
sign up for the Arsenic Lullaby email updates, you sign up for these and you get everything I post here on steemit and more...much more