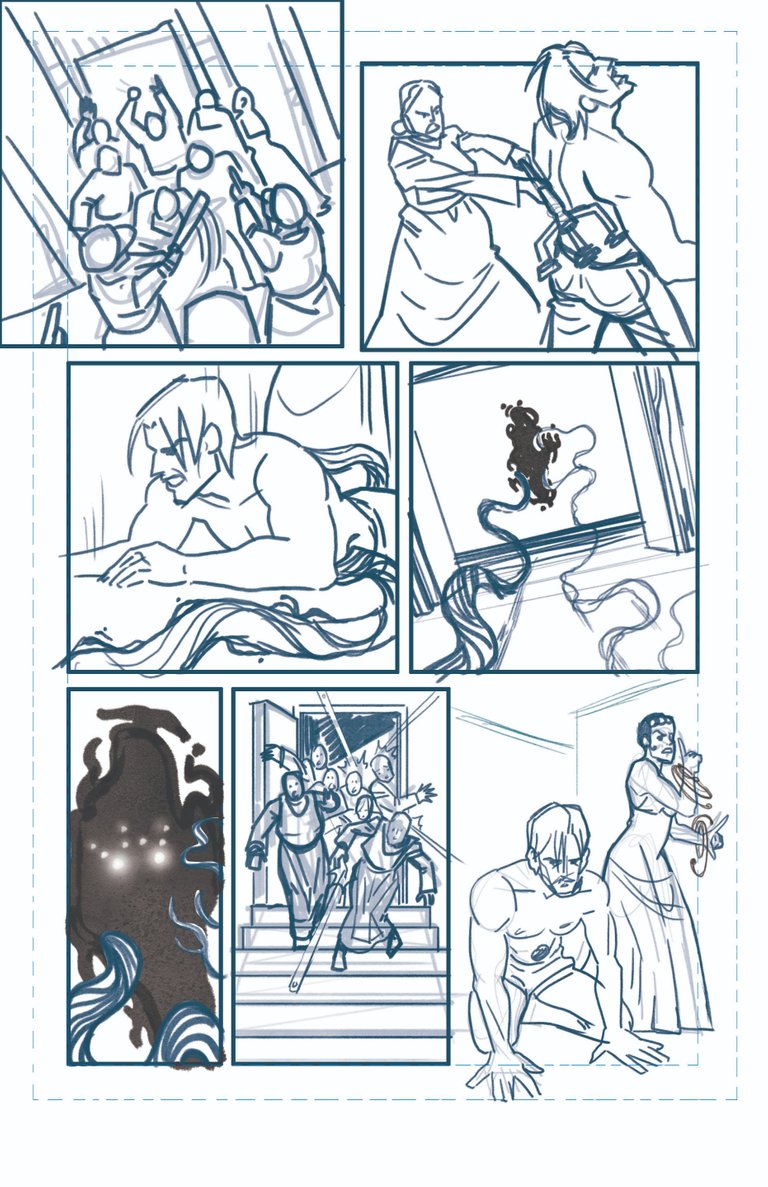 I warned y'all! I did! I said if you keep struggling inside the web, you were going to attract spiders.
Stories need conflict to be interesting, and once I realized that Harvey was going to fuck this up REALLY bad, the writing got easier because I initiated a series of cause and effects that were clear for me to follow. Harvey sees William ---> Harvey WILL kill William --------> Killing William would alert Rupert ----------> That means a fight ------> A fight across space and time will attract Nageeshi -------> Nageeshi will consume anyone who makes eye contact with them.
And there you go, at that point, the issue writes itself.
Buy the comic (Physical and Digital)
https://www.ithaqacomic.com/buy-the-comic
Instagram: https://www.instagram.com/ithaqacomic/
Theresa Chiechi's (The Artist @la-fumettista) website is here: http://www.theresachiechi.com/
Lucas Gattoni's (The Letterer/Logo Designer) website is here: http://bit.ly/LG_Lettering
FB: https://www.facebook.com/pg/IthaqaComic/about/?ref=page_internal
Twitter: @IthaqaComic
Our Patreon Exists!
https://www.patreon.com/IthaqaComic?fan_landing=true