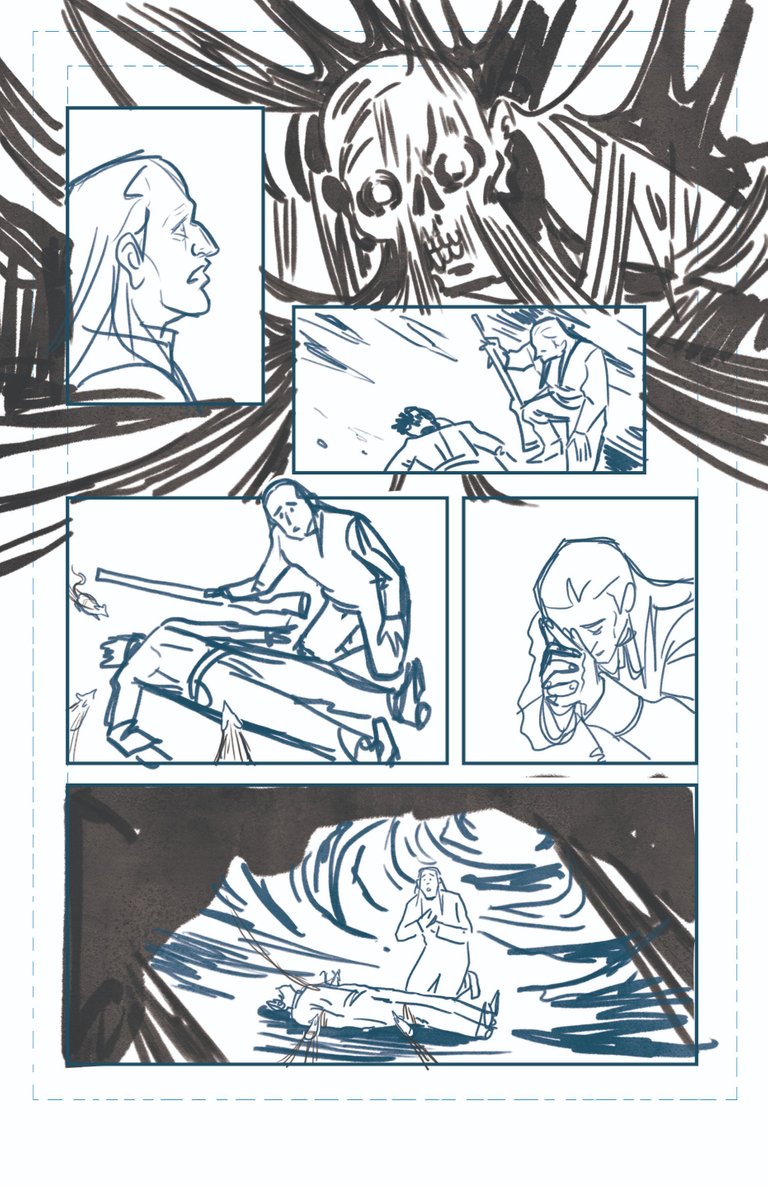 I sent all the art files for Issue 4 over to the folks at PrintNinja so we can get started on printing physical copies. I was hoping to have an event in October in Ithaca to promote the new issues, but I can already sense that I've taken too long to get the printers started, they'll have to make do with issues 1-3, I guess.
The comic's been a bit stressful for me lately. I've really hit a wall with my rewrites of Issue 8, and then it's hard to devote the time to break through that wall when I also need to be making sure the Kickstarter campaign remains on track to get physical copies of issues 4 and 5 into everyone's hands. I sure would love to get a publisher or a literary agent at some point so I can just focus on the writing and the art!
It is really cool to see issue 5 come to life though, we really spend time with our villains here.
Buy the comic (with crypto)
https://hivelist.store/shop/ithaqa-comic/
Buy the comic (Physical and Digital)
https://www.ithaqacomic.com/buy-the-comic
Instagram: https://www.instagram.com/ithaqacomic/
Theresa Chiechi's (The Artist @la-fumettista) website is here: http://www.theresachiechi.com/
Lucas Gattoni's (The Letterer/Logo Designer) website is here: http://bit.ly/LG_Lettering
FB: https://www.facebook.com/pg/IthaqaComic/about/?ref=page_internal
Twitter: @IthaqaComic