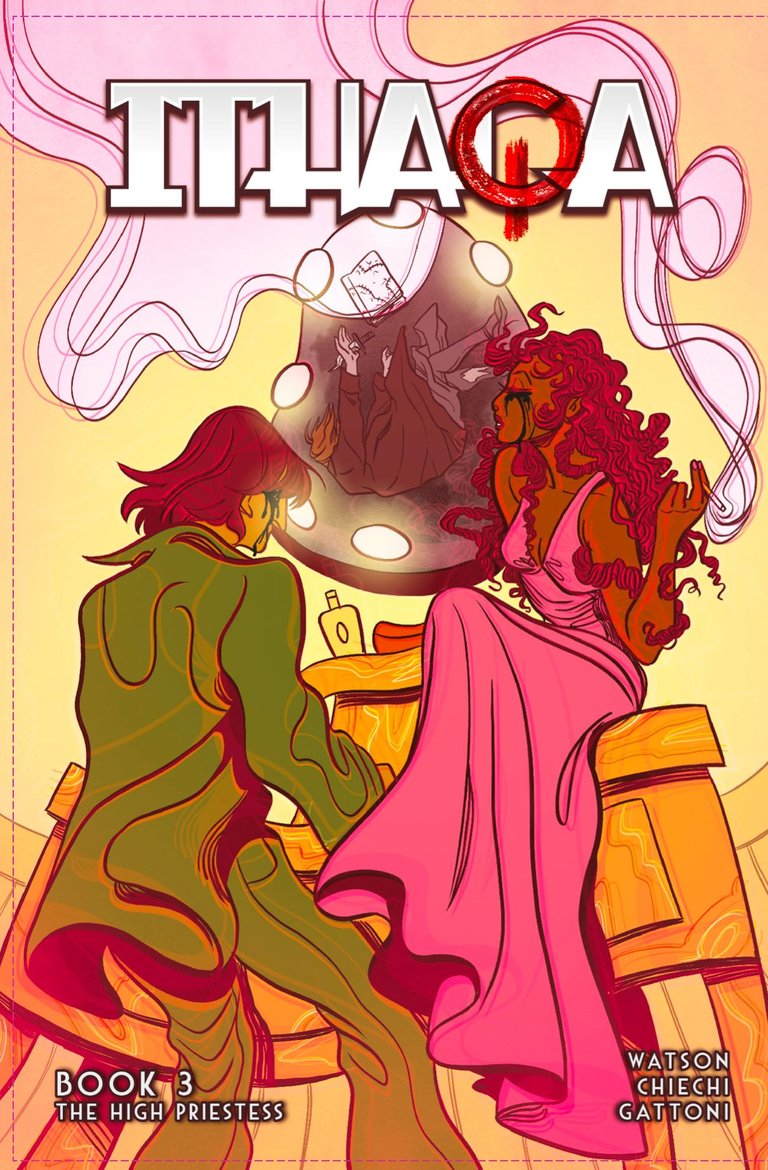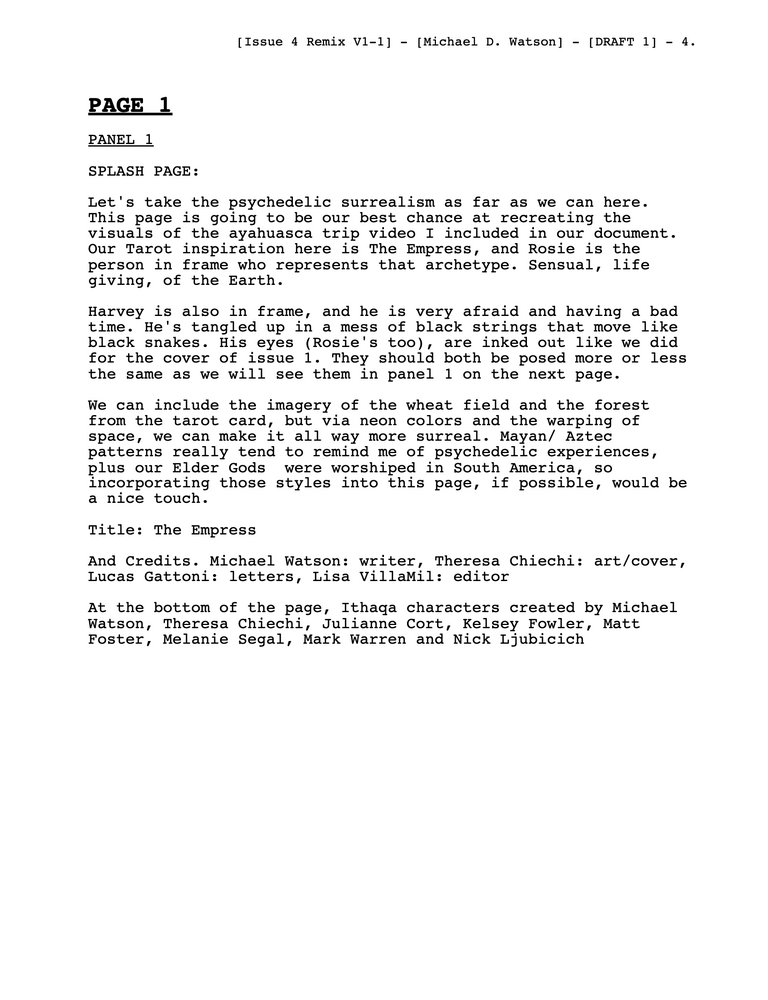 Hey look, a typo on page 3, my document says "page 1!"
A fun thing with this page, aside from going full Eldritch Psychedelic, is that we re-inforce the motif of our characters who are infected with Rot having their eyes inked out - like all of our covers to date: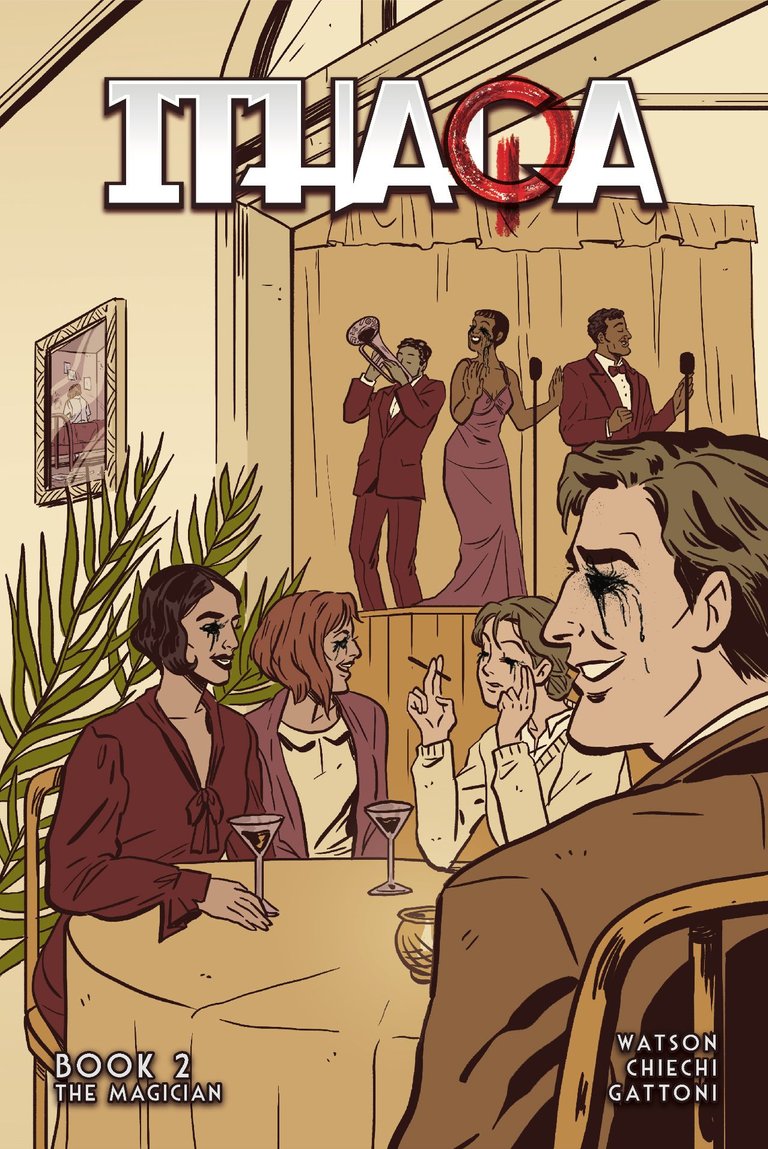 It was actually a fun bit of foreshadowing for those reading Issue 2, if you noticed that Rosie had her eyes inked out while her backup musicians did not, you might have been able to guess that she was going to be a pivotal character in the series!
In scriptwriting news, Lisa REALLY liked my most recent version of issue 12(da climax of this whole story arc). I might be just 1-2 edits away from finally wrapping this story up - and my god what a journey this has been. Some of you have been following me so long you remember when we all used to post on steemit, haha.
Theresa wants me to get her back to drawing in June/July, so I'm going to work very hard to make that happen, and of course I will be posting all the art here once I have it!
Our Patreon Exists!
https://www.patreon.com/IthaqaComic?fan_landing=true
We adapted Issue 2 into a digital play!! Watch it here: