I received this comic book from my better half for my birthday. She had ordered me Sandman, which I had on my list, but saw this on Forbidden Planet and was intrigued that it was co-written by Duncan Jones, film director and son of David Bowie. I am not familiar with the other (female) writer Alex de Campi.
It was published late last year by Z2 Comics. They seem to have a lot of works by or about musicians.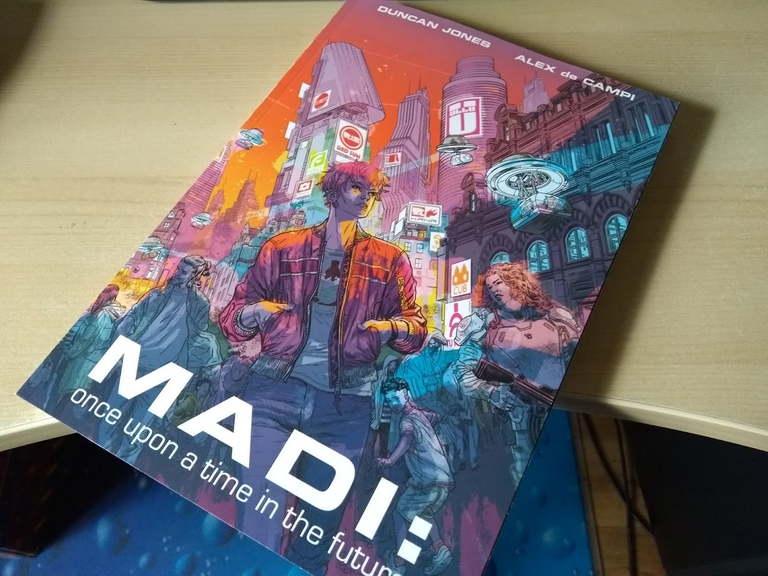 A quote on the back from William Gibson says it started as a screenplay, so perhaps they could not get the money to film it. Science fiction action movies are generally expensive.
The story features a group of enhanced soldiers who are reduced to working for a powerful corporation after military 'retirement' (so the blurb says). Part of their abilities is that they can be remote controlled by specialists once they gain entry to buildings run by other corporations for things like hacking. One of them, Madi, takes on another job to try and buy her independence.
One interesting feature of this book is that each chapter is drawn by difference artists, some with very different styles.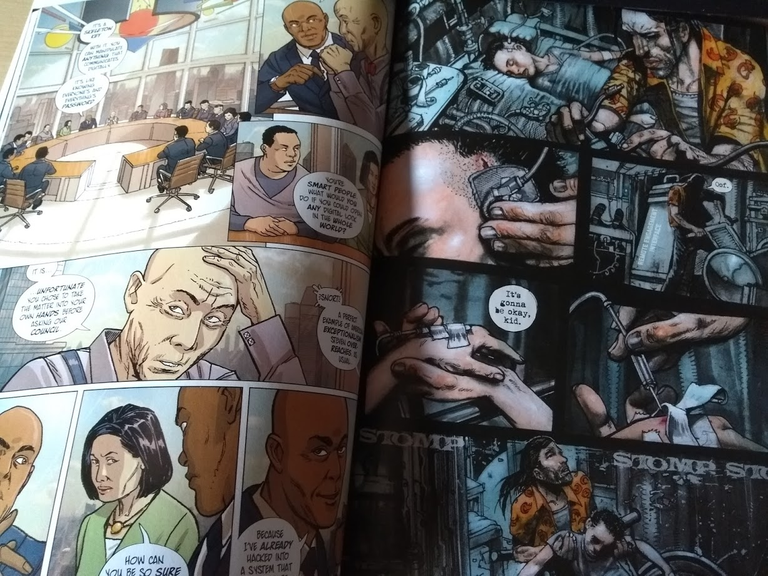 I can easily imagine this as a movie. It starts in a futuristic London and soon crosses the world. There is plenty of action, but also some touching quieter moments. It has strong female characters and a mix of cultures. You do not see too many sikhs in science fiction.
There is some graphic violence and so may not be suitable for younger readers.
I enjoyed it and consider it worth a look.