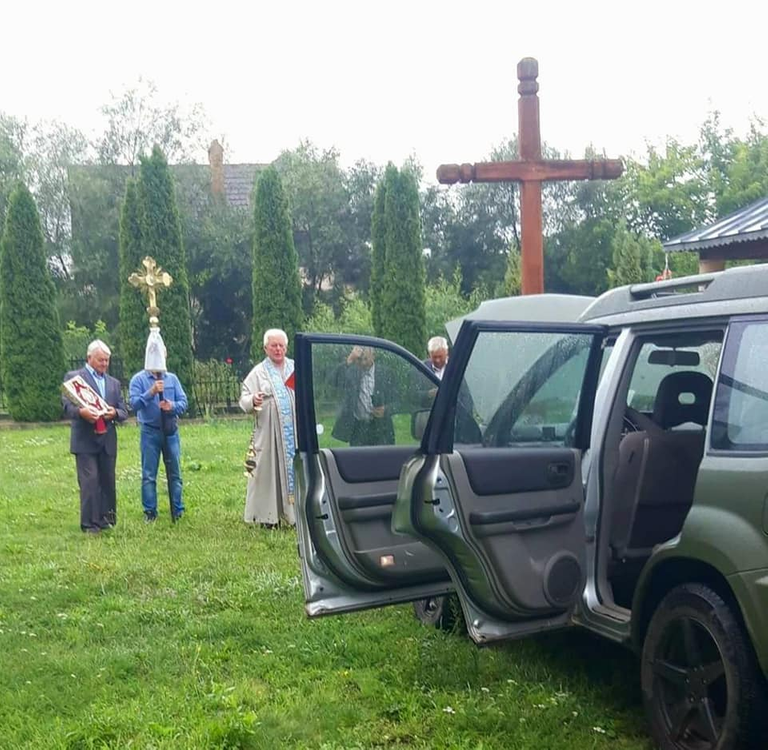 Автомобілі під час освячення перед відправкою на фронт.
У ці вивідні в моєму Калуському районі відбулося освячення 7 автомобілів, які відразу після цього було відправлено на фронт. Буквально кілька днів перед цим було відправлено ще 5 автомобілів. На це все місцеві волонтери збирають кошти, організовують закупівлю і ремонт техніки.
Нещодавно один із моїх співробітників, який зараз на фронті, також повідомив, що їм би знадобився автомобіль. У нас розпочалася кампанія зі збору коштів. Хтось охоче давав гроші на хорошу справу, хтось менш охоче, посилаючись на стрімке погіршення матеріального стану. Але були і такі люди, які відмовлялися давати пожертви, зазначаючи, що лише недавно вже давали гроші на "якийсь автомобіль", "скільки їм тих автомобілів може бути потрібно".
Так от я хочу зазначити, що автомобілів буде потрібно ще дуже багато, аж до самого кінця війни. Я розмовляв з іншим своїм знайомим, який зараз на передовій. Він розповів, що ці машини значно підвищують їхню мобільність і дозволяють їм бути всюди і відразу. Що найголовніше, вони допомагають нашим військовим швидко зникати з місця ведення вогню, чим рятують їхні життя.
Час життя такого автомобіля на фронті дуже малий, адже він не має жодної броні. Він розповів мені випадок, коли вони отримали автомобіль і їх обстріляли просто під час першого виїзду. Цьому автомобілю не вдалося здійснити навіть одного виїзду до місця призначення, не кажучи вже про дорогу назад. Після обстрілу він не підлягав ремонту.
Тому не дивуйтеся, коли почуєте про чергову кампанію зі збору коштів на придбання автомобіля для ЗСУ. Їх потрібно безліч.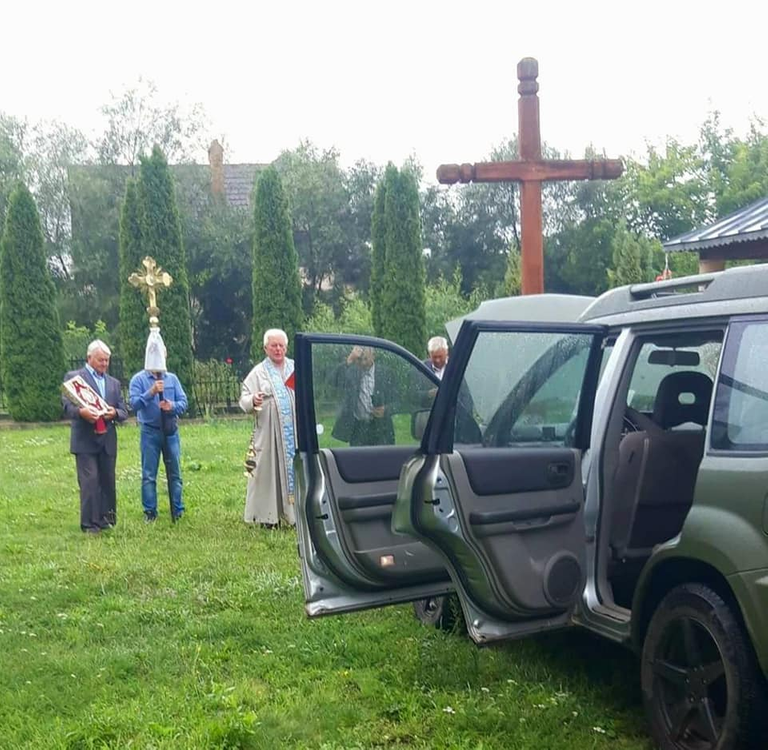 Cars during consecration before being sent to the front.
During these days, in my Kalush region, the consecration of 7 cars took place, which were immediately sent to the front. Just a few days before that, another 5 cars were sent. For this, local volunteers collect funds, organize the purchase and repair of automobile equipment.
Recently, one of my colleagues who is currently on the front line also said that they would need a car. We have started a fundraising campaign. Some willingly gave money to a good cause, some less willingly, referring to the rapid deterioration of their material condition. But there were also such people who refused to give donations, noting that only recently they already gave money for "some car", "how many of those cars they might need".
So, I want to point out that a lot more cars will be needed until the very end of the war. I was talking to another friend of mine who is currently on the front lines. He said that these machines significantly increase their mobility and allow them to be everywhere at once. Most importantly, they help our soldiers quickly disappear from the place of fire, thus saving their lives.
The life time of such a vehicle at the front is very short, because it does not have any armor. He told me a case when they received a car and were fired upon just during the first departure. This car did not manage to make even one trip to its destination, let alone the way back. After shelling, it was beyond repair.
Therefore, do not be surprised when you hear about another fundraising campaign for the purchase of a car for the Armed Forces. They need a lot of them.