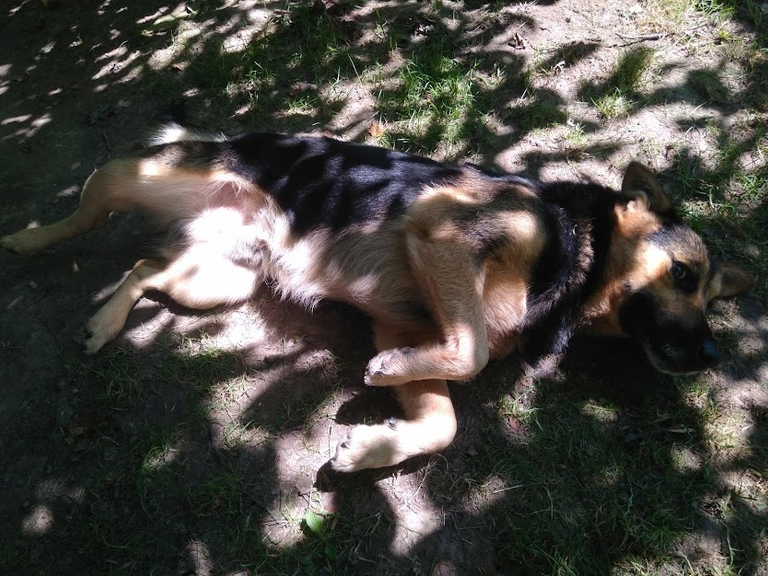 Ще зовсім недавно я писав, що до нас прибився цуцик і ми його прийняли. Я писав як добре до нього ставився наш дорослий собака - Джек. А вже сьогодні Джек покинув нас.
Джек був дуже хорошим псом. Він мав безмежне терпіння. Він мужньо витримував те, як наша донечка, коли ще була маленькою, щосили сіпала його за вуса. У Джека можна було забрати кістку чи м'ясо і він ніколи не гавкне. Лише погляне своїми добрими очима. Джек був улюбленцем нашої донечки. Вона навіть складала про нього історії і казки.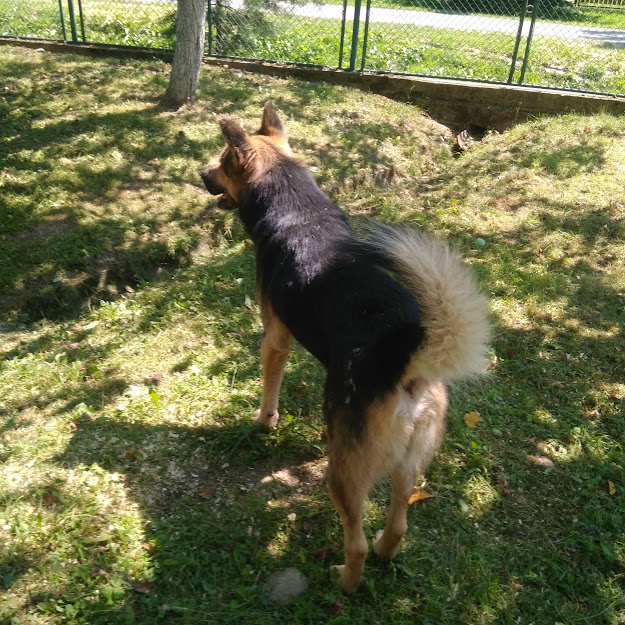 Але в нього бу один недолік. Він дуже любив втікати з подвір'я і по кілька днів і ночей безперестанку гуляти з бездомними псами. Інколи такі прогулянки проходили безслідно. Але інколи він повертався добряче покусаний.
Цього разу він повернувся покусаний. Але зробив він це не одразу після того, як його покусали. Через це його рани сильно загноїлися. Його обсіли зелені мухи. Справи були дуже погані.
Ми намагалися йому допомогти. Обробили рани спиртом, щоб трішки підсушити. Здавалося, що це допомагає, адже на наступний день він виглядав непогано. І мух вже майже не було.
Однак наступну ніч він ледь пережив і вранці, зробивши кілька кроків, впав. Нашого Джека не стало. Але його можна назавжди залишити у пам'яті, написавши допис у блокчейн.
Прощавай, Джек!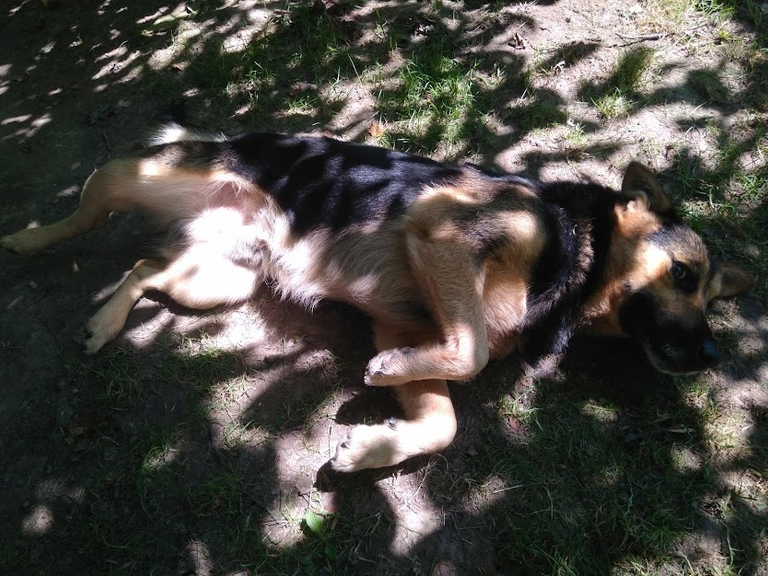 Not long ago, I wrote that a puppy came to us and we adopted it. I wrote how well our adult dog - Jack, treated him. And today Jack left us.
Jack was a very good dog. He had infinite patience. He courageously endured the way our daughter, when she was still small, grabbed his mustache with all her might. You could take a bone or meat from Jack and he would never bark. He will only look with his good eyes. Jack was our daughter's favorite. She even made up stories and fairy tales about him.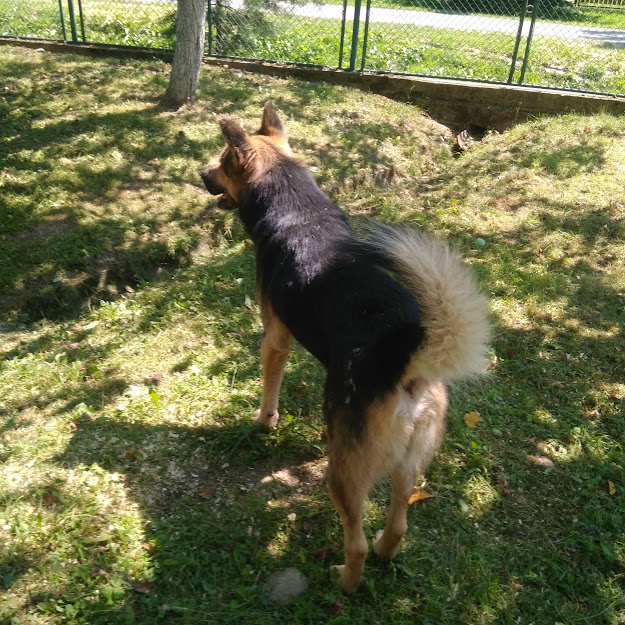 But he had one drawback. He really liked to run away from the yard and walk with stray dogs for several days and nights without stopping. Sometimes such walks passed without a trace. But sometimes he came back badly bitten.
This time he came back bitten. But he did not do it immediately after he was bitten. Because of this, his wounds were badly festering. He was besieged by green flies. Things were very bad.
We tried to help him. The wounds were treated with alcohol to dry them a little. It seemed to help because he looked pretty good the next day. And there were almost no flies.
However, he barely survived the next night and in the morning, after taking a few steps, he fell. Our Jack is gone. But it can be forever remembered by writing a post in the blockchain.
Goodbye, Jack!