I was pushing myself to get out of the box to help my recovery treatment. But my body and mind are still fragile and cannot handle a lot of steps. I already started taking Anti depression medication and all I can say is that it's been very difficult to adjust to this new medication. I was already taking powerful sleeping medicines to stop nightmares; now, as a new addition, I am taking anti-depression medication. So, now I don't feel my body at all. Obviously, there are a lot of side effects. For example; I am losing hair, and weight, and feel dehydrated all day. My skin feels dry; my blood pressure is low and I feel cold always though room temperature is around 25-degree celsius. Without thinking twice, I am taking the medicines from time to time as I am trusting the process.
Small steps and that's why my doctors told me. Well, I am not so sure whether I am taking any small steps for myself or not. I do panic still and a day before yesterday I had a severe panic attack at midnight suddenly. I was so drowned in my sadness and stress that I couldn't even realize where I was for a few minutes. My doctors already told me that the effects of anti-depression start normally after 2-3 weeks so I don't expect much now from the medicines. But, as I am taking sleeping medicine as well, I didn't expect this panic attack at night all of a sudden.
For the last two days, my body temperature is low, I feel so cold and my skin looks pale. Obviously, these are all the side effects and it's not possible to change medicines instantly. My body also needs time to adjust to the medication. Meanwhile, I have tried to do some activities but the success rate is lower. I am not upset about this because at least I am trying to do some activities. I cannot eat much, I don't feel like eating anything.
Walking with Gigi nowadays is really tough. Because she is strong and I am very weak. She sometimes suddenly pulls me and I feel like I am flying. Most of the time, I ended up getting hurt.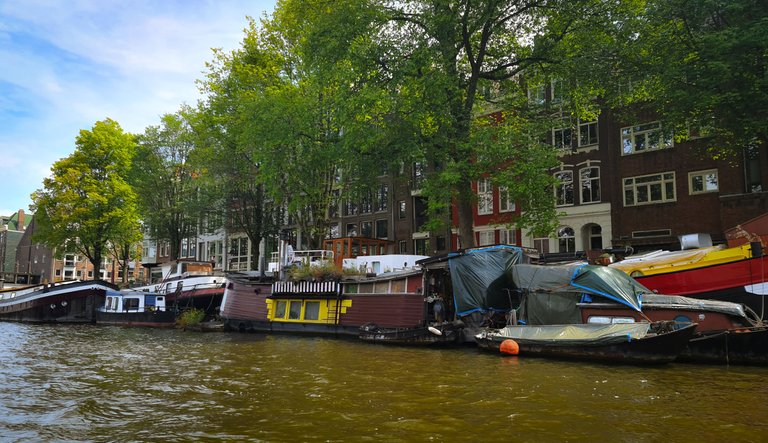 Tomorrow I have an appointment with my doctor (Intense home treatment) and another new team. My current doctor is going to introduce me to a new team who is going to stay with me for a longer time. I was in the crisis section which was 6 weeks session and as my condition didn't develop much, they decided to offer me a long-term treatment and recovery plan. My depression level increased and my PTSD is still there, only nightmares stopped so I need a long recovery and treatment plan. I also signed a few papers a day before yesterday for trauma therapy. So, now a lot of new things are going to introduce in my life.
My daily life changed, I mostly do nothing throughout the entire day. Recently I feel so cold that I prefer to stay under my blanket all day. I don't feel sleepy with taking the medicine so living life like this is quite difficult.
I sometimes think that if my hand or leg was broken, there was a chance for quick recovery or at least my doctors would have given me a time limit for recovery. But when it comes to mental health or psychiatric issue, there is no time limit. I also have to meet my company doctor and I am very scared about it. Basically, this appointment will decide the further reintegration program of my work and I don't know what to expect from them as I cannot work right now. I cannot do a simple activity right now, how can I complete 8 hours shift, it's insane.
I often think why me? Why did this happen to me? I ask myself always why I am getting punished like this. There is no answer, only circumstances...
I honestly wanted to write something nice and creative but my brain and mind are completely blank and stuck in the dark...
I panic a lot, in fact for the past two days, I have been having a hard time dealing with myself. I barely can control my emotions and when I feel dark, I completely shut down from the world. I often have a fear that I might harm myself, I might harm others. I really hope I stay alive... Because nights are very difficult, each day is hard to survive with a complicated mind...
One and a half months already passed and I am still stuck in a void...
---
Love
Priyan...
---
I am @priyanarc.... An architect, a dreamer, and a passionate writer who loves to write about life. I try to present my own perspective and experiences. Please leave your feedback and criticism because it's the only way I can know and reach your mind and thought easily...
---
Find me on:
---
All images used are captured by the author...