What's the point of living if you cannot breathe properly? This one thought stuck in my head and I am unable to remove this thought. In my last post, I mentioned that my doctors have changed and somehow I have to adjust to my new long-term doctors. My panic attack started again and I feel restless at night. I regularly take medicines but now they seem they don't help much. I feel desperate at night, my body doesn't listen to me. My mind and brain are against each other and they often fight. I look like a normal person with no injury but inside me, it's completely shattered. I cannot stop thinking and due to overthinking, I cannot sleep at night.
I never counted how many times I woke up at night, I stopped counting. I feel scared thinking what if I cannot control myself and hurt myself? I thought of hurting myself to reduce my pain several times. Even I searched for sharp objects around the room so that I can finish myself and stop my pain. You must be thinking after all these medicines and treatments, why still I am in such a condition? PTSD and depression are killers, they are like a slow poison that eats you every day. Last few days not only I have been thinking to finish myself but also I couldn't stop crying and being sad. I hate people around me and I just can't accept individuals around me. People and crowds make me feel irritated and overwhelmed. I don't wanna see myself around people. It gives me a headache and the crowd often reminds me of the past when I was in Kharkiv station trying to catch the evacuation train. I somehow merged myself in the present and past and feel stuck there.
I started writing keywords of my feelings. I write my trigger points, emotions, and timing so that when I meet my doctor, I can explain otherwise I keep forgetting everything. My body and mind feel so heavy and blurry and it's difficult to remember everything that triggers me. I go out for a long walk regularly but sometimes walking doesn't help at all. Somehow the incidents of the last year trigger me every single moment. I often think I am going crazy; thoughts of hurting others or myself don't sound normal but my aggression level is so intense that I cannot stop these thoughts. I fight with myself every day.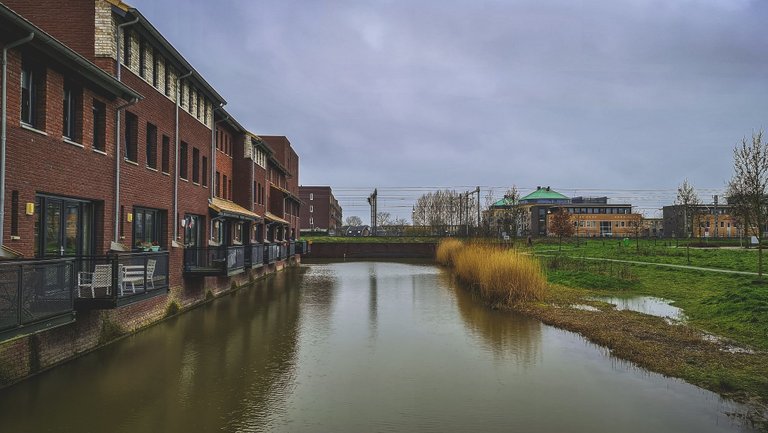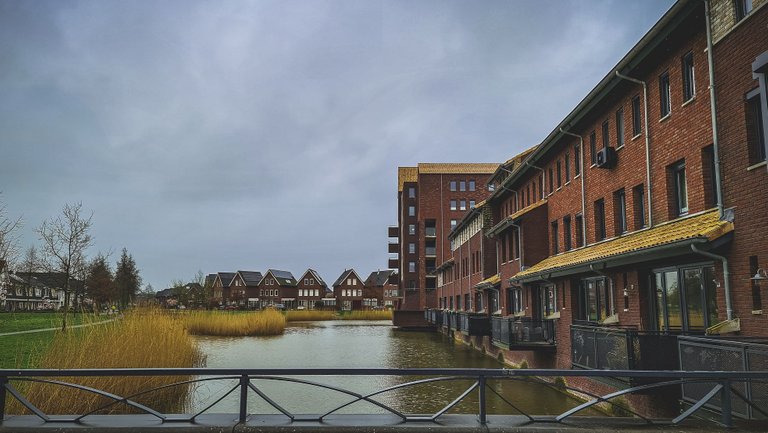 A few days ago I went somewhere unknown. The travel was not intentional, I was kinda lost and ended up in a small village in Holland. It was a suburban area located near Houten. A very calm, clean, and beautiful small neighborhood. My destination was somewhere else but like I said my brain doesn't focus or work properly so I ended up somewhere else. At least for a while no matter how I was feeling, I ended up somewhere new far away from the city.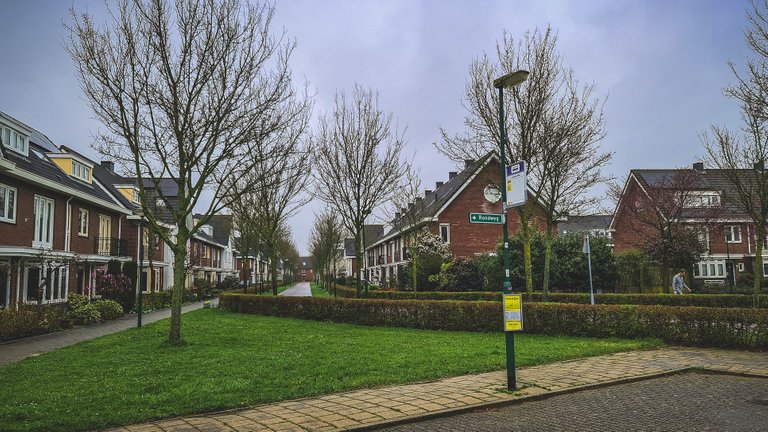 The town was really clean, I didn't see any single fallen leaves around. People there use bicycles as daily transport. Most of the residential buildings were located near the canal. The canal seemed to hold the entire town and became part of the urban landscape. The curved streets and walkways also blended with the landscape and greenery. The arrival of spring was clearly visible there, the blooming magnolia and cherry blossom branches were like inviting me to relish their beauty.
I should have taken a lot of photos but ya I didn't. I couldn't actually because my concentration and my mind don't go along with each other. The weather was rainy, and that was the key reason for me not enjoying this beautiful small town in the Netherlands.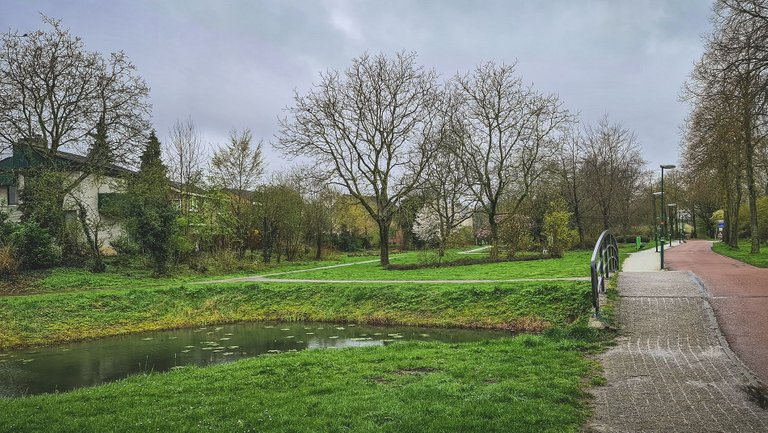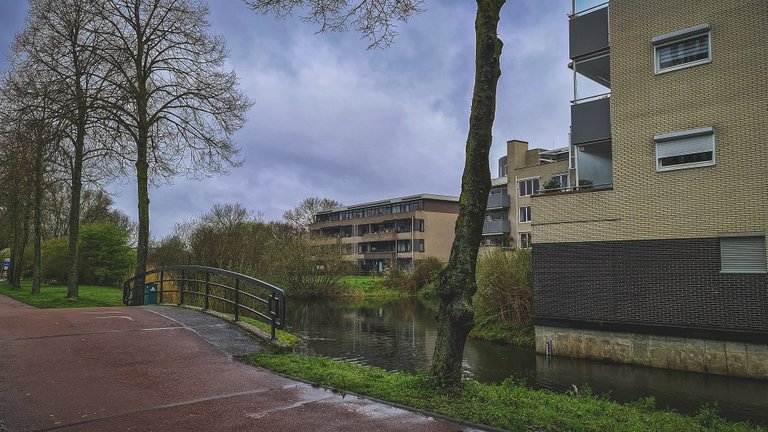 The people of this small town were very friendly, they communicate with each other. How do I know? Because whenever I was walking, someone was saying hi to me or waving hands, or smiling at me in a friendly way. In Almere or in Amsterdam, people don't do that, big city people don't have time to greet each other but in small towns like this, people are friendly and generous. I wish I could live in such locations but a refugee like me only can dream about living in such locations.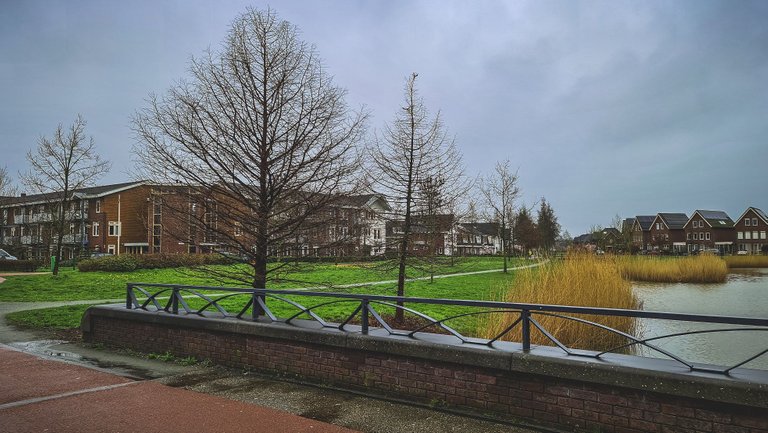 The town is located far away from Almere, almost 1 hour of train travel. I don't think I will be going there again because that location was not on my list. This was a remote location, and no taxi or Uber was available. The only way to travel was either own a car, train, or bicycle. How I returned to my home is another story.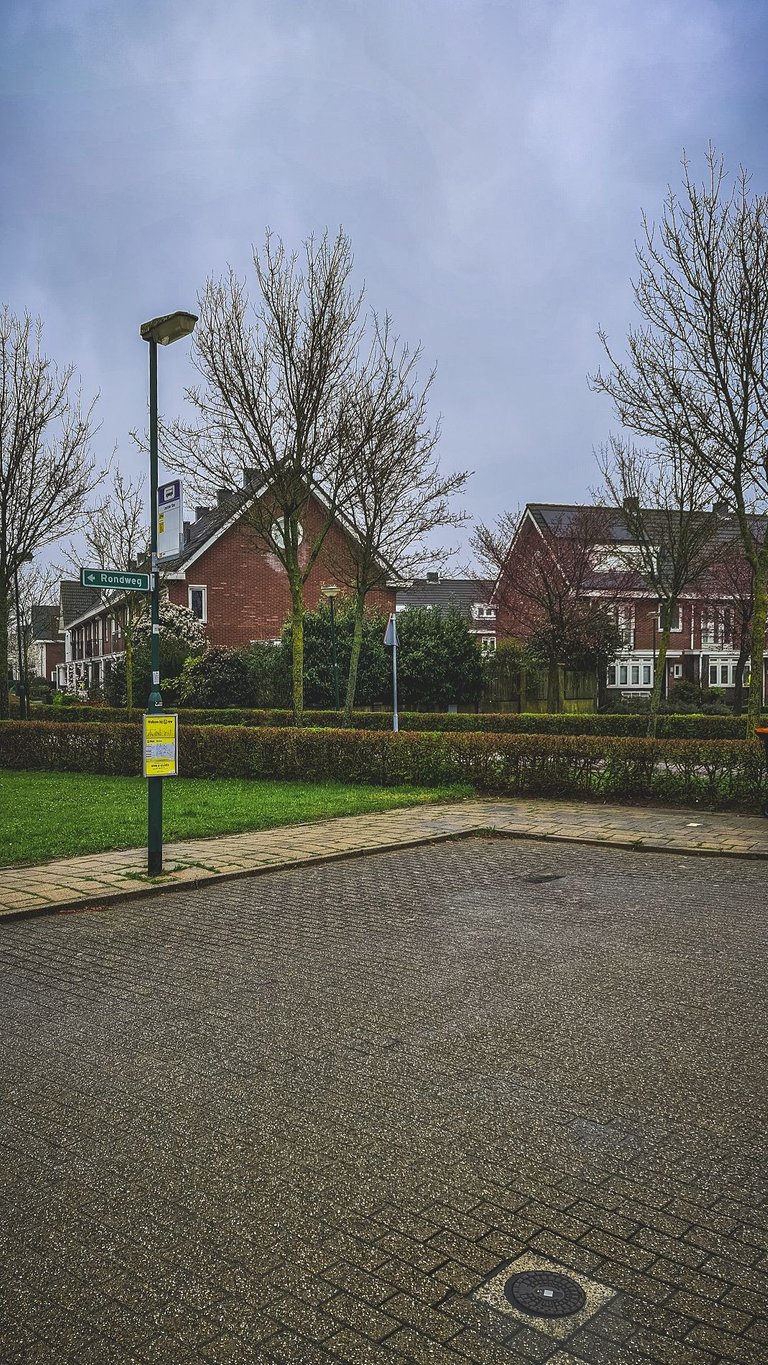 Anyway, somehow I blame myself for my situation because last week my doctor was telling me to change the dose of my medications but I didn't want that. My point was I am already weak and trying to adjust to the current dose of medication. But this decision was a mistake because now I feel I need a higher dose of medications. The next appointment will be after 2 weeks so I don't know how I am going to adjust in the upcoming days because at night my mental condition gets worst.
My depression is clearly visible in front of me, I just feel I cannot do anything about it. I try hard to keep myself stable and controlled but somehow at some point, I break and lost control over myself. My emotions, triggers, and thoughts become so intense at night and I feel pity for myself. I suffer every single moment, I just can't do anything about it...
Happy Easter everyone...
---
Love
Priyan...
---
I am @priyanarc.... An architect, a dreamer, and a passionate writer who loves to write about life. I try to present my own perspective and experiences. Please leave your feedback and criticism because it's the only way I can know and reach your mind and thought easily...
---
Find me on:
---
All images used are captured by the author...