Holding a cup of hot coffee, sitting on a couch, and staring at the window, I was thinking about what to do. The sky looks beautiful honestly speaking, so blue, bright with a burst of dazzling sunshine. Today is one of those days full of laziness. Today's weather is kind of crazy, suddenly cold, temperature low, and cold wind. The weather forecast showing 12-degree celsius but it feels like 4-degree celsius. A few things were in my mind, first I had to finish my pending work, the second I had to do weekly grocery, and third I was thinking about what to write. Honestly speaking I was thinking to write about Gigi, her behavior, and activities but I felt people will also become bored seeing everyday update of a pet. But I also think, first of all, this is my profile of writing so I can choose whatever I wanna share, and second, this age of Gigi will never come back again.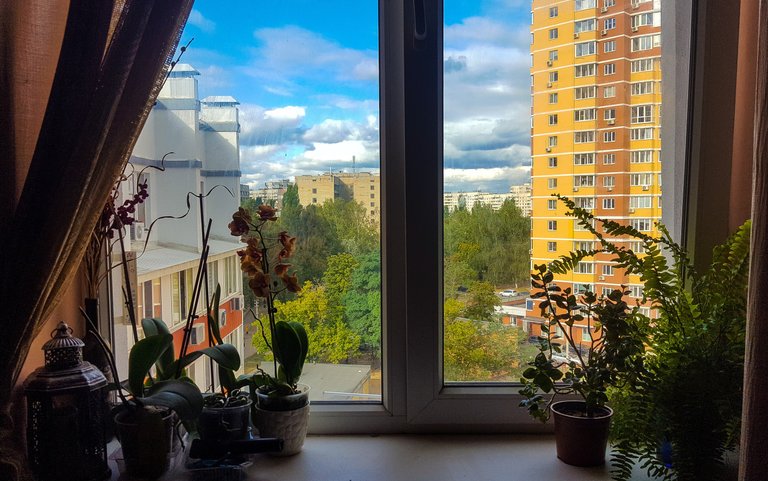 Funny fact is Gigi is sleeping under the heater, that place is warm and it seems like she likes that small area for sleeping. Her body doesn't fit there properly but it seems funny how she sleeps there.
Anyway, you can see the view from the window of my small apartment. Also, you can see my small garden full of orchid plants. Most of them are Phalaenopsis Orchid but different colors and sizes. I am hoping next spring they will give me some flowers.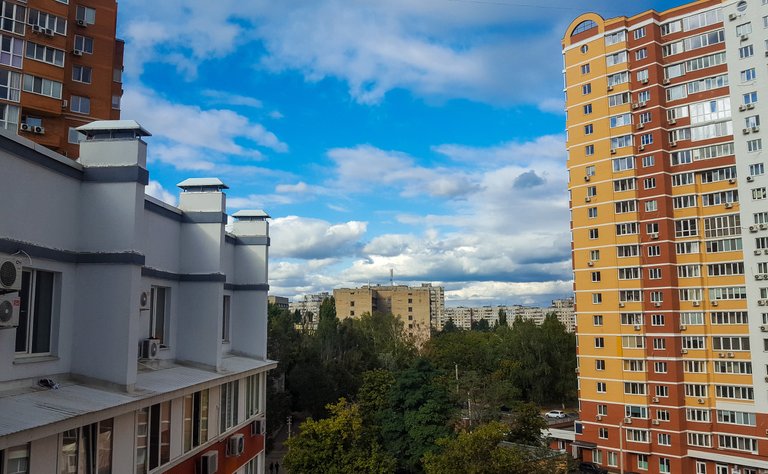 I went out, did my grocery which you will see in my upcoming post. I bought the necessary foodstuffs plus some snacks for the weekend. I really wanna chill this weekend, no more pressure nothing, just sleep, chill and relax. Anyway, this cold weather reminded me one important thing, it's time to wear a jacket and time to do laundry of the winter clothes before winter. Well, most of the people do laundry of winter jacket at the beginning of summer, I am late but as long as I can see the sun, I can do laundry but soon.
Recently I am watching some documentaries, related to animals and animal rescue. I wonder how people can be so cruel, I wonder how they kill wildlife, animals without any reason. Most of them are hear touching stories but I feel we should focus more on wildlife to save our world and environment.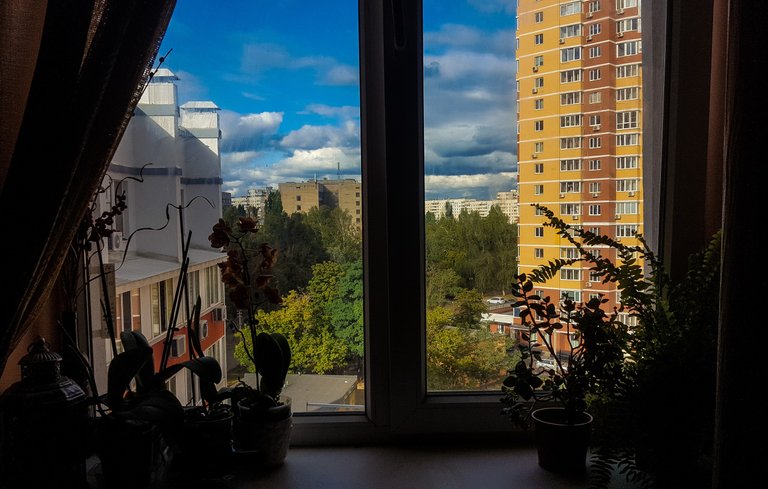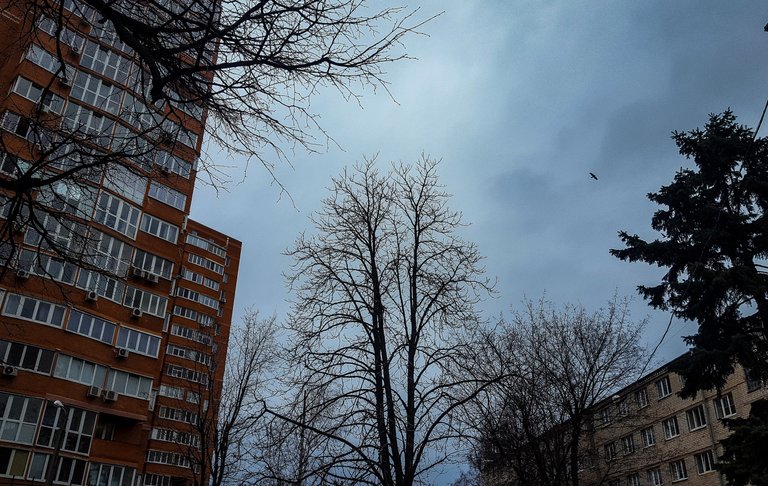 It's almost afternoon here, the sun is going to say goodbye soon, the weather forecast is saying it will be raining here after a few hours. Before that, I have to finish my all works so that I can chill and enjoy the cold rain with Gigi.
The good thing is I have overcome most of my hard feelings, reduced my frustration level at a certain point. I am spending more time learning about animals and wildlife. It's a good thing to learn about a new wild world.
Be ready for the weekend...
---
Love
Priyan
---

---
Explore Life with Priyan...
---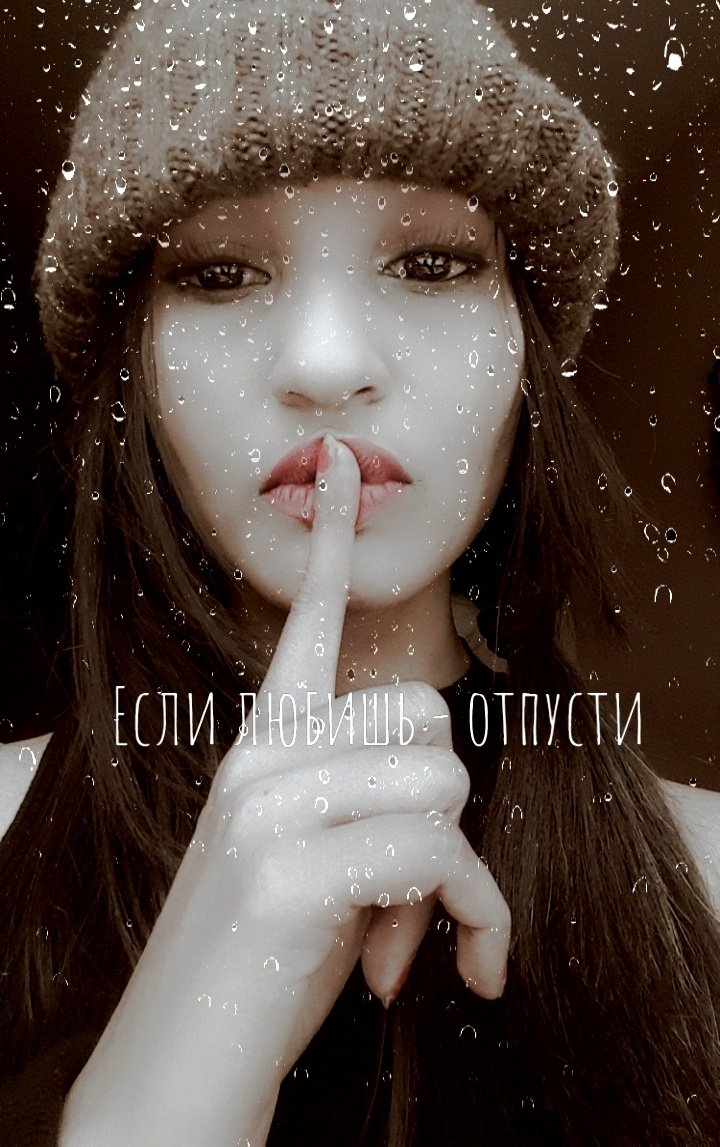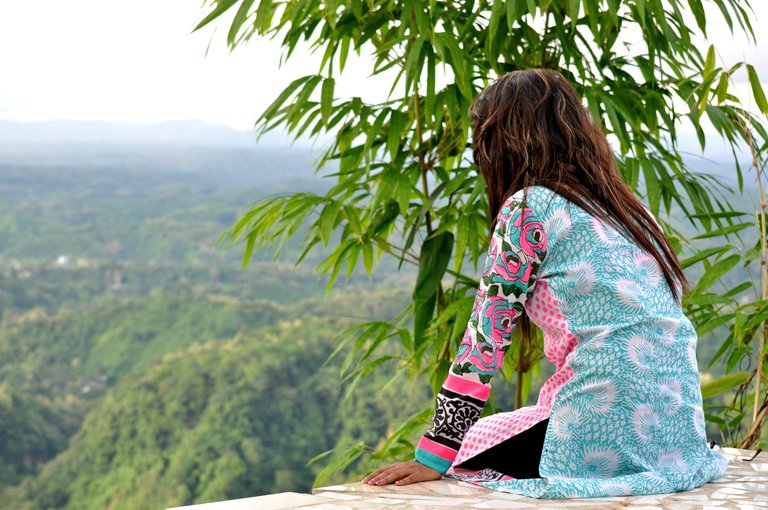 "I am @priyanarc.... An architect, a dreamer, and a passionate writer who loves to write about life. I try to present my own perspective and experiences. Please leave your feedback and criticism because it's the only way I can know and reach your mind and thought easily..."

---
Find me on youtube...
Don't forget to subscribe to my channel...
You can find me on Twitter...
Original post written by @priyanarc...
All the pictures used are captured by the author...