Holding a lot of stress and thoughts inside, I have decided to write a post. Obviously, it was not necessary but I wanted to share what I have been doing last week. The week was intense, not only physically but also mentally. I am continuing my medicines, one for sleeping and one for my depression. Noticing my appetite and health, I also decided to take multivitamins as I am losing weight drastically. I don't feel like eating due to the medication and I am losing a lot of hair as well. So, the doctor told me I can take multivitamins for my body. My therapy session is continuing, step by step I am moving forward. Not all days are the same, I panic still, I have so many imaginary thoughts and still, I am suicidal and scared. But the development is I go out and take walk with my dog for 30-45 minutes twice a day.
Last week I had to do a lot of things. At first, I went to the Psychiatric hospital to meet my new doctor and nurse. From next week, I am going to have a permanent doctor and a nurse until I recover. My PTSD and depression are still there so everything is going to change next week. Mentally this is a huge change for me also. I don't feel comfortable talking to anyone and also hard for me to go through all of my trauma and history over and over again. Don't know what's gonna happen but I hope something good will happen.
I cannot work due to my medical condition so my employer decided to have a meeting with the company doctor. My employer was not ready for this integration process because she wanted me to come back to work but after a lot of argument, finally she decided to take an appointment for me with the company doctor for the integration and wage process. The office of the company doctor was located in Amsterdam. I thought the location was not far but trust me, after reading my struggle, you will know how my day was. A company doctor is basically a third party who evaluates the sickness of the employee and makes a report for the employers for further process.
The appointment was taken one month ago, it is very difficult to have an appointment with the company doctor.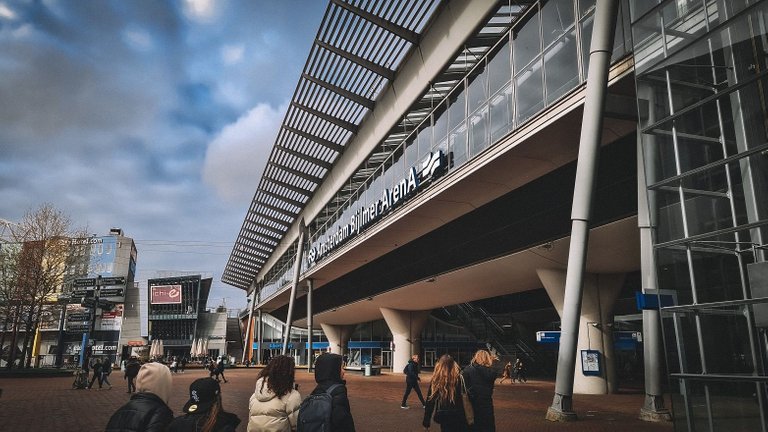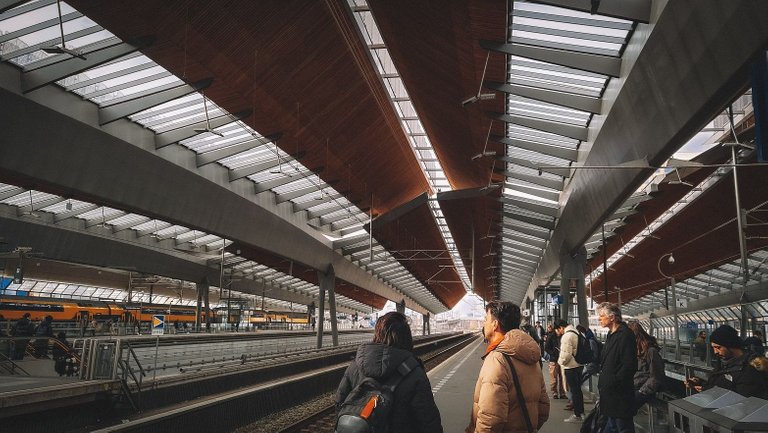 Amsterdam Bijlmer
---
Unfortunately due to rainy and cold weather, I was having flu and fever but I couldn't change the date of the appointment so I decided to go. I had no idea how would I feel because the location was quite far from my city. Besides, I haven't been outside much due to my treatment process so it was a challenge for me to meet completely a new person in a new location. According to Google Maps, I have to take the first train to Amsterdam Zuid and after reaching there I have to take another train to reach Amsterdam Bijlmer. Well, it seems simple but for a person like me who is suffering from a mental condition is not so simple. I took the train and reached Amsterdam Zuid easily without any problem.
After reaching Amsterdam Zuid, I got sick, and confused and started having panic attacks. Seeing so many people, and a crowded station, I couldn't control my thoughts and stress level. I decided to sit down but I had to find the platform of the next train. It was really difficult for me and I was having flashbacks of the war situation and the evacuation train situation seeing the crowd. After some time, I was able to pull myself together and decided to reach my destination. Time was short.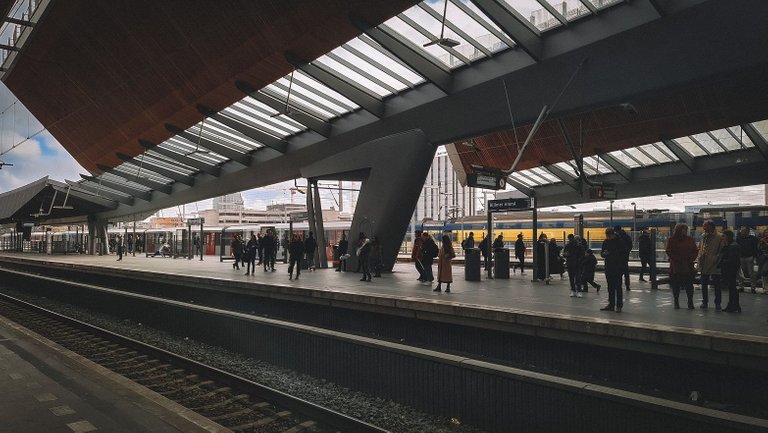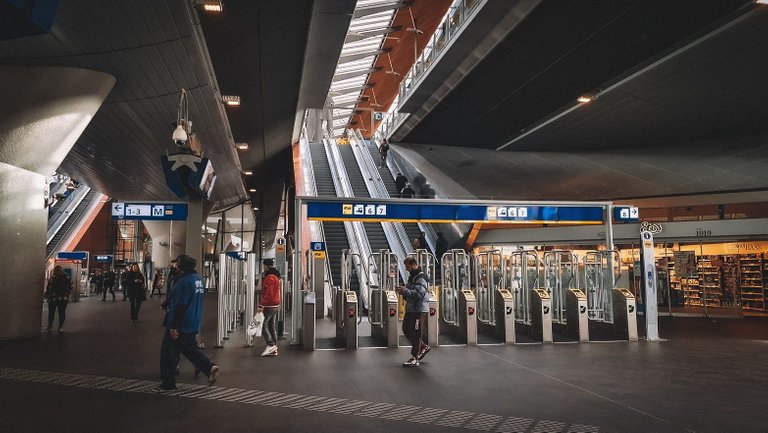 Fever, flu, and mental sickness everything was attacking me together but at last, somehow I reached Amsterdam Bijlmer. I was feeling horrible and looked like a tired, homeless, junkie. After reaching the station, I got confused again. I couldn't understand which way I have to go to find the office. I started walking around and couldn't properly understand the direction of the location shown in Google Maps. At one point, I felt like my whole world was separated from me and I was somehow trying to find a way to get out. After an hour, I finally figure out the office location. It was nearby but I couldn't figure it out because of my brain and stress.
The company doctor was a woman so it was comfortable to talk to her and also she was understanding. Normally, I find it very difficult to start a conversation with a new person as I don't know where to start. I was so tired and weak. Seeing my condition, the company doctor told me to take care of myself. I also provided her with the necessary information about my medication and treatment process though she told me to go home early to witness my condition.
After 6 weeks I have to meet her again...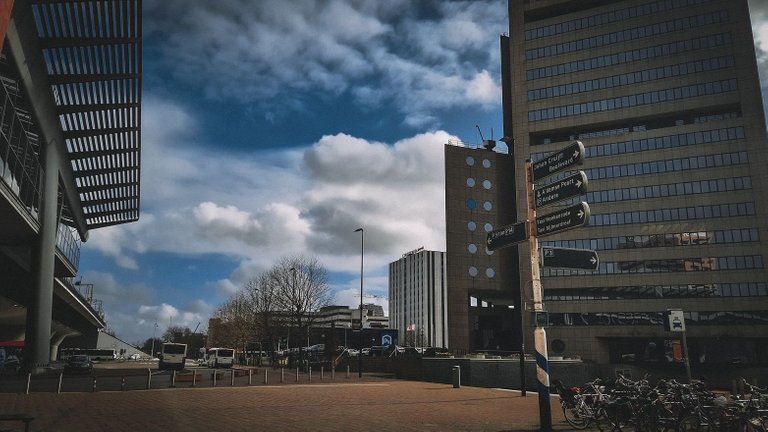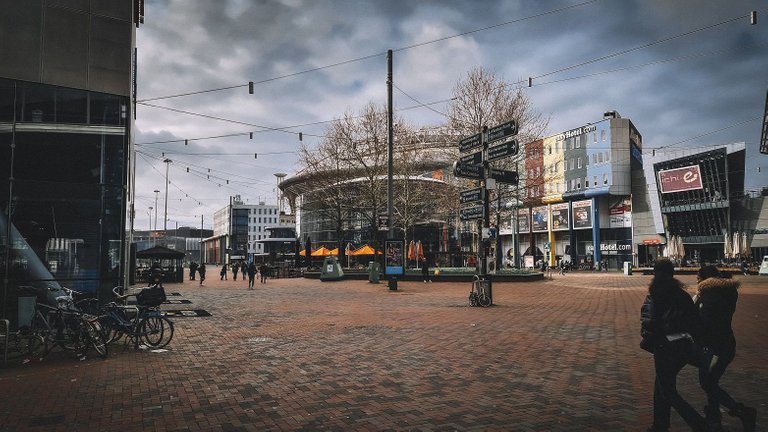 I wish I could have stopped my story here but it didn't. I had to return and had to take again the trains.
After leaving the doctor's place, I was feeling so weak that I couldn't even walk properly. I was having intense headaches and felt like my world was dark. My head was feeling heavy so I decided to sit again at Bijlmer Square. The square was big, and a lot of people, and students were walking here and there. Most of the people were corporate people; heading towards the station after work or going to work. I couldn't focus on anything, the cold, and the dizzy feeling were eating me inside but I have to go back.
I sat at the square for some time. After becoming stable, I decided to go back.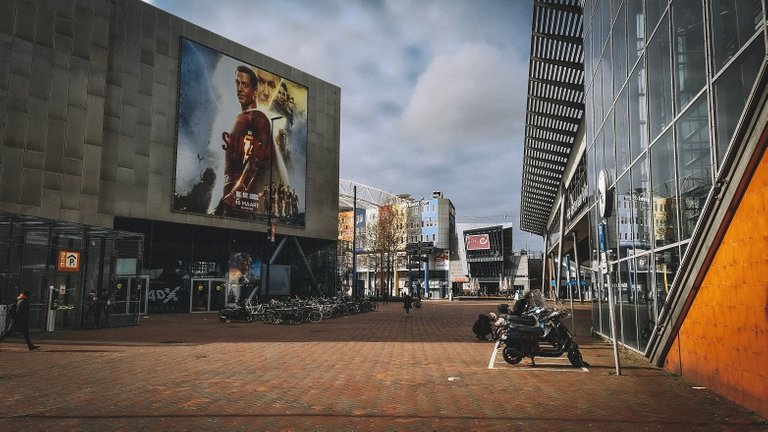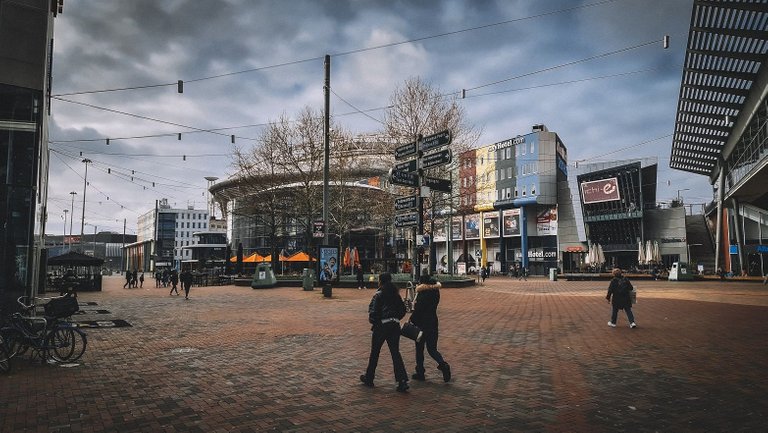 This part of Amsterdam is very modern, not typical, and historical Amsterdam. Most of the corporate offices and headquarters are located here. I also noticed some hotels as well. I don't think a lot of tourists come to this area to explore, this area is more for the locals. I think the job opportunities here are enormous. The area is completely different than typical Amsterdam central.
After a rough 1 hour travel, finally I reached Almere. I don't know how I made this long 5 hours day but somehow I managed the entire travel. No matter how much I suffered, I completed my day and safely returned home. My condition could have gone worst. After returning to my room, I ate and took medicine, and fall asleep. I cannot even remember how long I slept because I was completely drowned and exhausted.
I don't know when I can start my life normally. Every day seems like a year to me.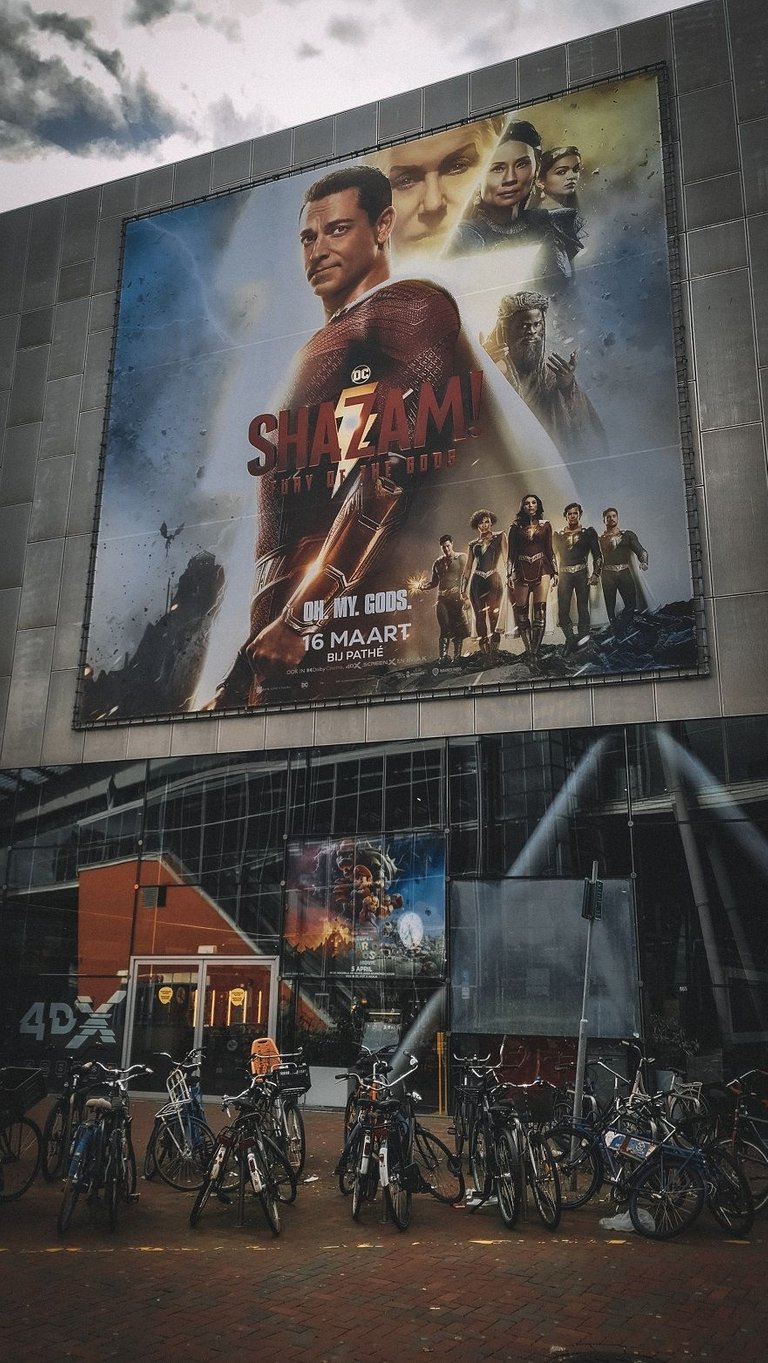 Please pardon me for not replying to your comment timely. I am having a very difficult time dealing with myself.
---
Love
Priyan...
---
I am @priyanarc.... An architect, a dreamer, and a passionate writer who loves to write about life. I try to present my own perspective and experiences. Please leave your feedback and criticism because it's the only way I can know and reach your mind and thought easily...
---
Find me on:
---
All images used are captured by the author...