I was trying to accumulate a few words to write a post from the past few days, but I couldn't due to powerful medications and an irregular lifestyle. Every minute seems like a year, and I feel stuck in a dark box every day. Now my biggest challenge is to get out of the box. My treatment process would be longer than I imagined. It's not something that has a deadline and recovery time. The human brain is unpredictable and nobody knows what it would do next. I take powerful medicines for sleep and for relaxation, a part of my treatment as I have developed PTSD (Post-traumatic stress disorder) from Acute Stress Disorder (ASD).
A part of me still fighting to get out of the black, dark box, I want to recover and my fight is all about my recovery. I stopped working and obviously, my employers were not happy about that but it is what it is. I cannot control everything no matter how much I try and that was the reason I asked for help from the professionals. I wrote a long time ago that I have a past that was dark. I never mentioned fully what was that because that part of my life is blurred and I don't remember many things that happened at that time. Recently my doctors asked me for my previous reports from 2007 because, in this one week, my condition didn't develop a bit. Honestly, those reports were with my dad and my dad never showed me those until yesterday. I have found out I suffered from schizophrenia in the past and the treatment process was based on that.
After providing this information, my doctor started asking me a lot of questions that I don't have answers to. This is not a good thing for a patient who is currently suffering from PTSD and was diagnosed with Schizophrenia in the past. Now my doctors are taking time to look into my treatment once again. They have changed my medicine and the new one is more powerful. The current medicine was used on the people who fled from the Vietnam war and on the soldiers of the war.
Anyway, my daily life is almost doing nothing as I don't go to work. I cannot work because my mental situation is still unstable and I snap out on others sometimes badly (not physically of course). I cannot control my anger and aggression levels just like I cannot stop my tears and stress level. But to do some activities, I go out for a walk often though I don't feel like going outside nowadays. For outdoor activities, I am still not prepared.
My depression level is increasing day by day and I can feel that.
So, as I don't have any interesting activities to share so I decided to share some photos of my walk in Kharkiv Ukraine. I guess dumping these photos will help me to clear my head as well and ease my pain.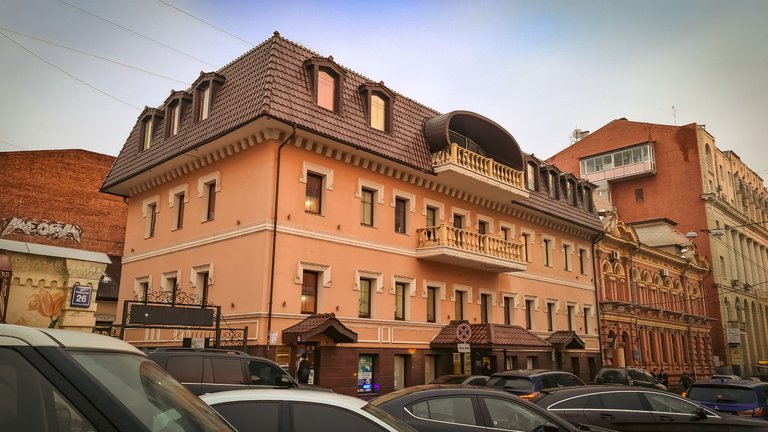 Rymarskaya Street in Kharkiv, one of the busiest streets...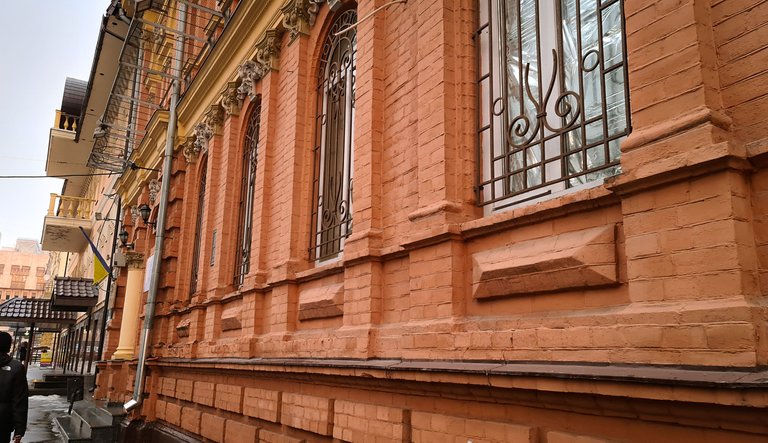 The name of the street is Rymarskaya street; one of the most prominent streets in Kharkiv for administrative offices. My relationship with this street is mixed, this area made me laugh, happy, and cry as well. During my 6 years stay in Kharkiv, Ukraine, I mostly spent time in this area for immigration and passport purposes. Today also I did document work for the immigration process to stay longer in the Netherlands. Due to my mindset up and mental health, the process I couldn't do the alone, I got help because right now I am not focused and unable to do many things. I don't know how I am writing this post. I guess a part of me still fighting to get better.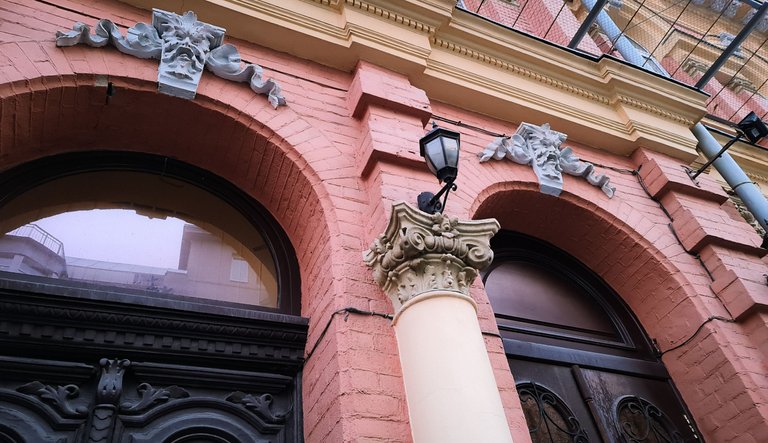 Remarkable architecture of the Immigration office at Rymarskaya Street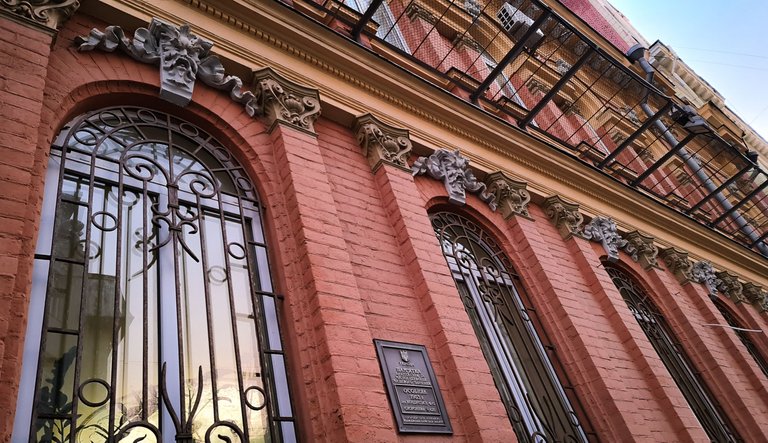 Neoclassical architecture that developed in the Soviet era, this building is the result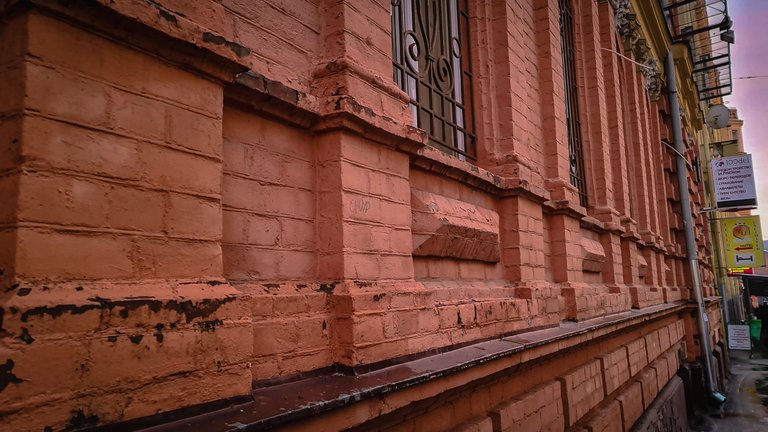 A part of this building got destroyed due to war in Ukraine but renovation already started. Immigration also started working there after one year of war in Ukraine...
---
I can't think more about this street except for some nostalgic memories. I spent hours there for my document work, waited for results from the immigration, and walked around with stress and tension but it was never too much that could break me into parts like today. The atmosphere of this street was busy and crowded but not robotic. There was something there that I have never found anywhere else. And I guess I will never find that ambiance anywhere else.
Unfortunately, currently due to my treatment process and medicines, I cannot focus on one thing properly. There are so many things ongoing inside me and in my brain too. Very hard to describe this feeling but all I can say, this is one of the hardest moments I am having mentally now.
People move forward with their life and goes on forward with their problems but for me, this is a moment where not only do I feel like my own time stopped but also a part of my life is stuck and trying to get out. As I said, I am stuck in a dark box...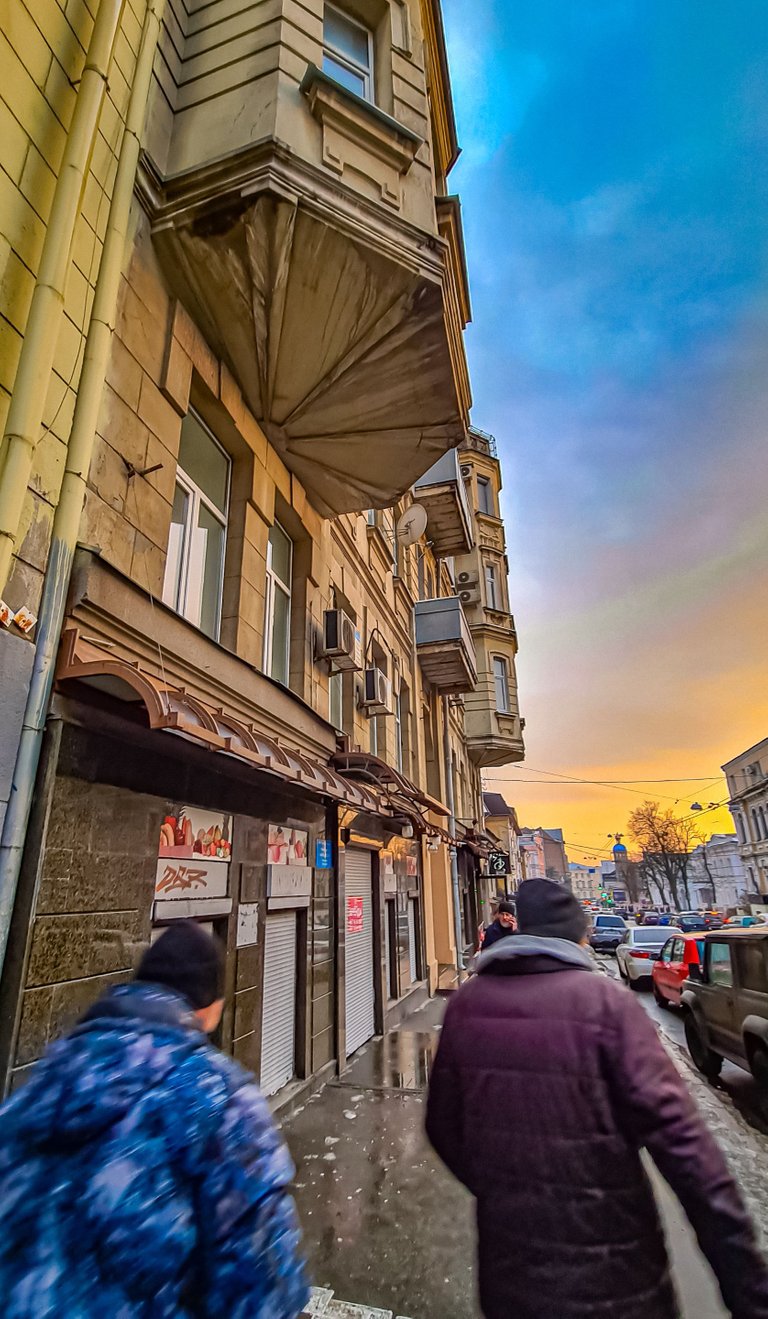 My treatment process will be ongoing and it's not gonna end soon.
Thanks for reading my pointless post...
---
Love
Priyan...
---
I am @priyanarc.... An architect, a dreamer, and a passionate writer who loves to write about life. I try to present my own perspective and experiences. Please leave your feedback and criticism because it's the only way I can know and reach your mind and thought easily...
---
Find me on:
---
All images used are captured by the author...