A day without medicine is like a day without food. To see how I am doing, I didn't take medicine yesterday, and today from the morning not only I started feeling restless but also I felt anxious and stressed. This was an experiment to see how things will go without medicine and all I can it's not good. I thought I could manage myself without medicine because it's been a month since I have been constantly taking medicines for my PTSD. My nightmares stopped and I sleep for 4-5 hours but still, my mind and feelings are so delicate and sensitive. As I said before, my doctor told me that my body is in survival mode and my brain says another thing and my mind do another thing.
My doctors are also doing some experiments with me to see my reactions. Sometimes I am like a normal person who understands everything but when it comes to doing something, I feel scared and useless. My doctors started giving me tasks that I find very hard to fulfill. I cannot do it. I never thought that a simple task can be so difficult for me. Nothing inspires me or motivates me but my doctor said, "Fake it until you make it"... I didn't understand what he meant though.
Yesterday I had a long session with my doctor. He talked to me first, asked me so many questions and then he took me for a walk. I asked him a simple question yesterday. I asked, "Why Now". I have gone through a lot but I never felt so broken and helpless. Why this is happening now? Why I don't feel motivated or inspired toward anything? His answer was simple, everyone has a breaking point and this was your breaking point.
Each step of my treatment now feels like I am climbing a mountain. Eventually, I give up quickly. My body and mind cannot take anything intense and I feel pressure and start panicking. It feels like I gave up on myself.
I am a very strange person or maybe because of the war between my brain and my thoughts, I act and react so strangely. I know this is not me but I can't help with my intense reflections or thoughts. I try to sleep, I try to relax but I cannot. I am always in alert mode, I react to almost everything so quickly. My other question was what is the point of living and establishing life again because nothing is constant? I built my life and a circumstance or a force snatched everything away from me so what's the point of living this life? He said, Humans try to survive in any circumstances and you will survive again.
One of my given tasks was to go to a good restaurant and find food that I like. The reason for this task was to relish the food, enjoy the moment and be grateful for everything. My psychologist told me to talk to people and to start socializing but it was one of the most difficult tasks for me right now so my second task was finding food, taking photos, and observing. Well, I am going to write the result...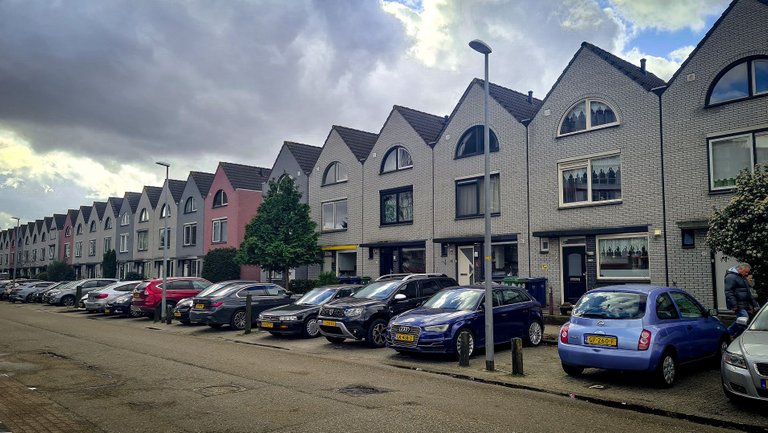 The first photo was about the neighborhood and surroundings. Same kind of Dutch architectural building, similar pattern, the same sky, and clouds. I wanna mention that this task was based on what I loved to do before and to take a small step towards my recovery. And as a result, I took this photo thinking the buildings look nice together. I haven't seen anything else.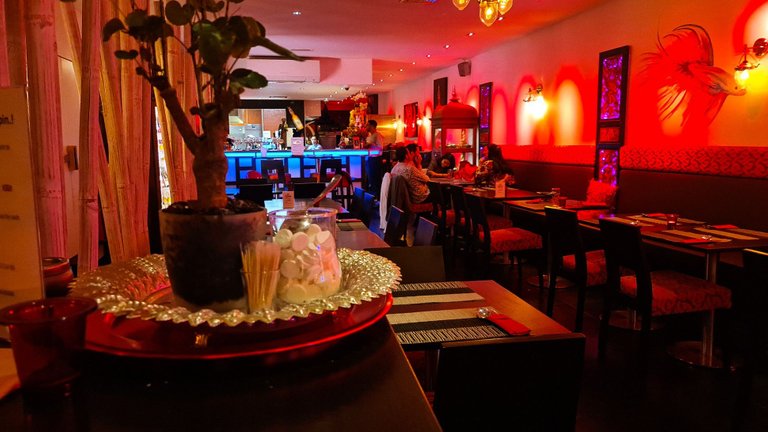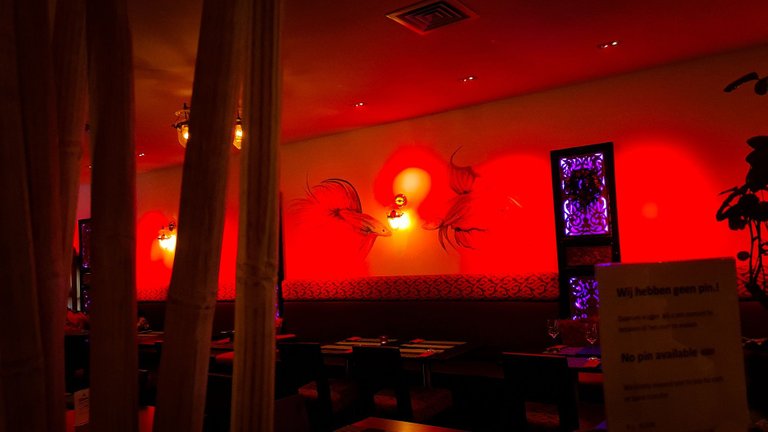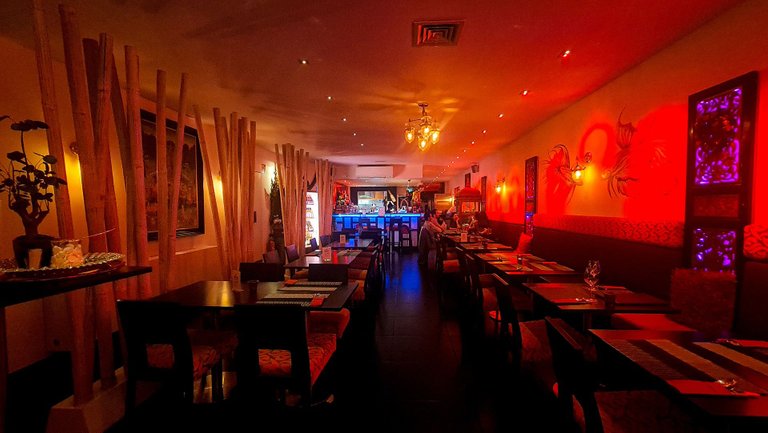 You might think what a fancy place I have chosen for my task but it was nothing like that. A part of my treatment is to find something that I like and feel good about it. Good food used to make me happy always. Also, I was able to discover a new restaurant as well. This is a Thai restaurant called "Thaicoon" located in Almere, Netherlands. To be honest I didn't know the lighting system of this restaurant otherwise I would have never chosen this restaurant considering my mental condition. I cannot handle dark things or warm-tone colors. Warmer color shades make me anxious. My brain considers red lighting as a danger. But ya, I had no other option so I went to the restaurant.
I was in a challenging position, it was a nice restaurant but somehow I was feeling stressed. The red color seemed like a danger to me and my mind was kind of connecting this red light with blood. I was feeling vulnerable but it was a safe place. People were enjoying the food while I was like telling myself calm down, this is a restaurant. I still don't know why I acted like that.
At one point I was stunned, completely silent, and even forgot to order food. I completely locked down myself for a while.
Maybe now you are thinking how strange I am...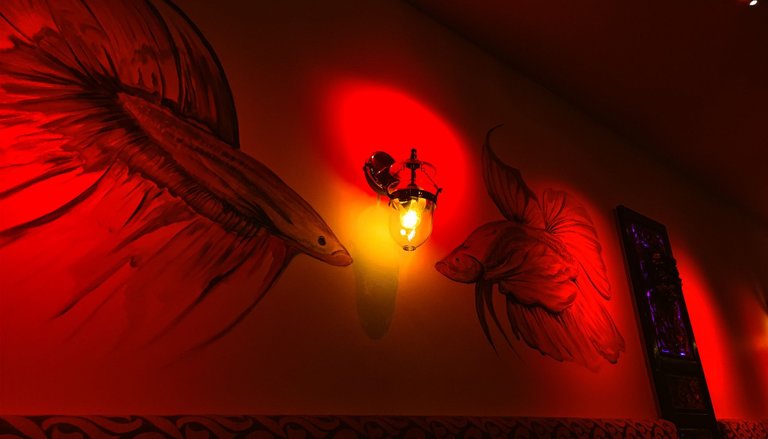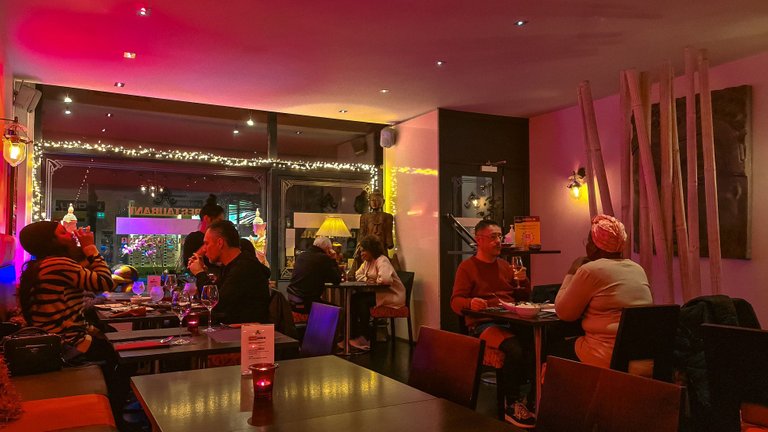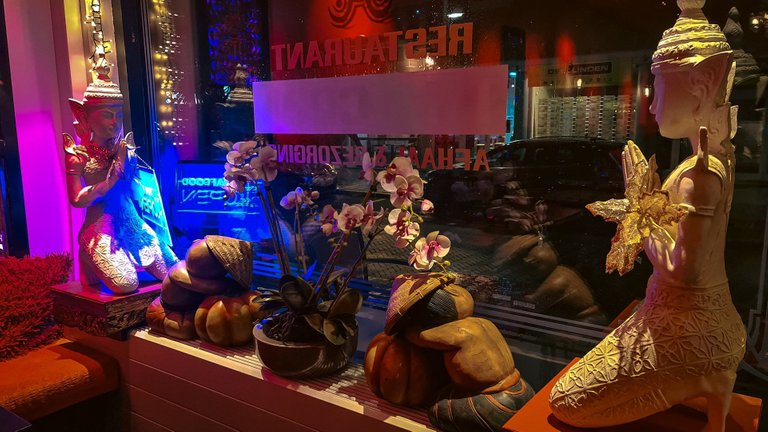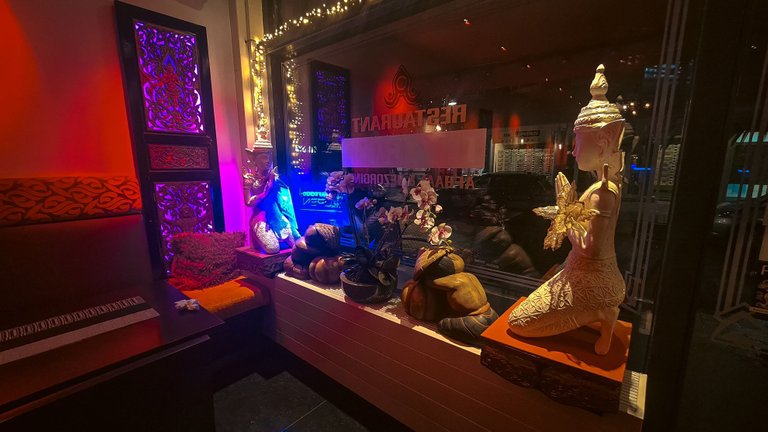 I would have enjoyed every moment there if I was being by myself like before but this new me I don't even know. She is a very critical and complicated individual.
Thaicoon was a typical Thai restaurant, the interior was designed following Thai culture with a modern touch. Anyway, I ordered food but I can't even remember now what I ordered that day.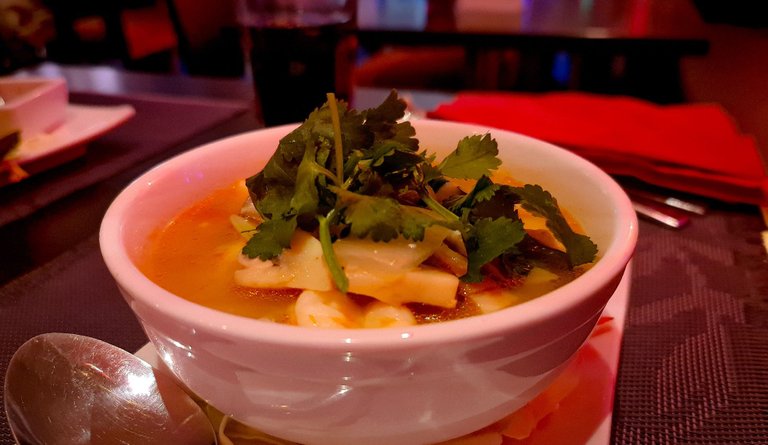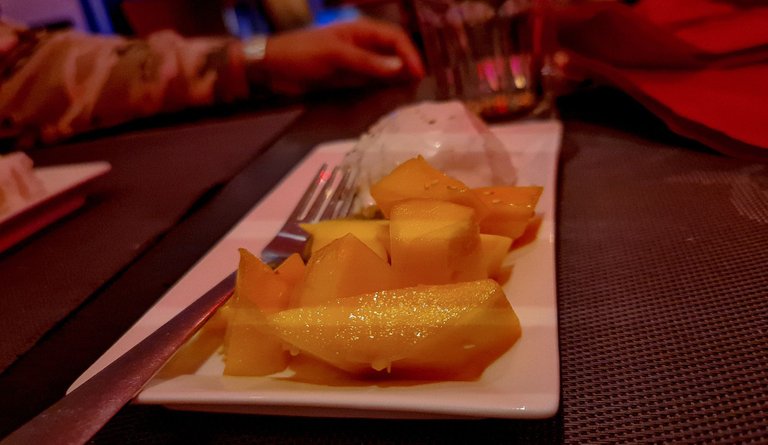 All I can remember ordering Tom Yum soup, sticky rice with mango for dessert, and for the main course sweet sour chicken with rice.
I didn't focus on anything. After finishing my soup, I couldn't even taste my main course and all I did was, sit there like a zombie. I didn't go alone to the restaurant though but another person also couldn't enjoy his food because of my attitude.
---
---
The soup so was tasty and delicious and the sticky rice with mango was so good. The only thing I enjoyed was the sticky rice with mango. The flavor was very unique and delicious.
I didn't want to spend time in the restaurant anymore so I asked the waitress for takeaway rest of my food.
After returning to my room, I started to recall what happened. Well, I knew what I was feeling was not normal but I couldn't stop it. At some point, I lost consciousness and I even couldn't focus on anything. It was like a dead person went to a restaurant to eat food.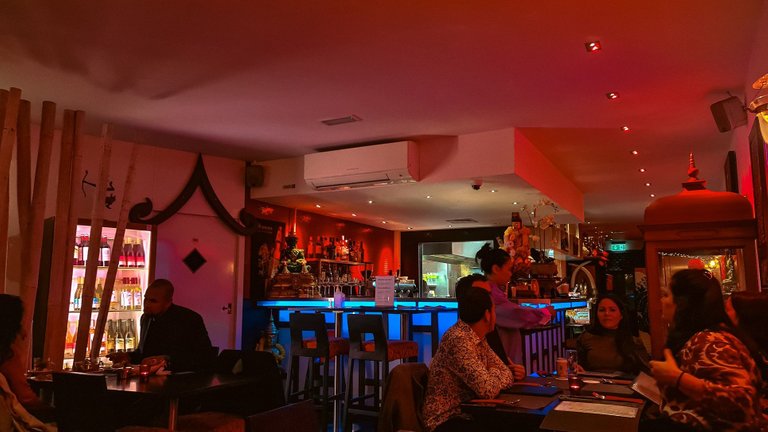 ---
I also know my writing is very unclear and it doesn't make any sense... But one day when I will be better, I will edit this post...
Until then...
Peace...
P.S.: Pardon me for the late comment reply...
---
Love
Priyan...
---
I am @priyanarc.... An architect, a dreamer, and a passionate writer who loves to write about life. I try to present my own perspective and experiences. Please leave your feedback and criticism because it's the only way I can know and reach your mind and thought easily...
---
Find me on:
---
All images used are captured by the author...