Традиції.
Ось склалось історично так, що виробили ми таку традицію щорічно фотографувати діте на фоні яблук і гарбузів. І цікаво потім переглядати як змінюються дітки і на фотографії насичені яскравими барвами.
Ось і цьогоріч чекали на гарні погодні умови, на хороший настрій діток. І мені цьогоріч важко було налаштуватись чомусь. То настрій не той, то самопочуття.
---
Але ми це зробили і ці кадри збагатять наш фотоальбом і згодом пам'ять...
---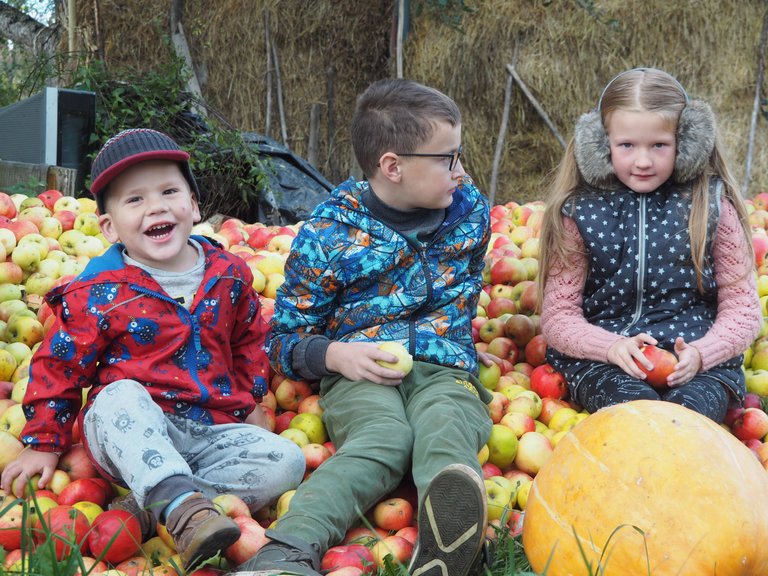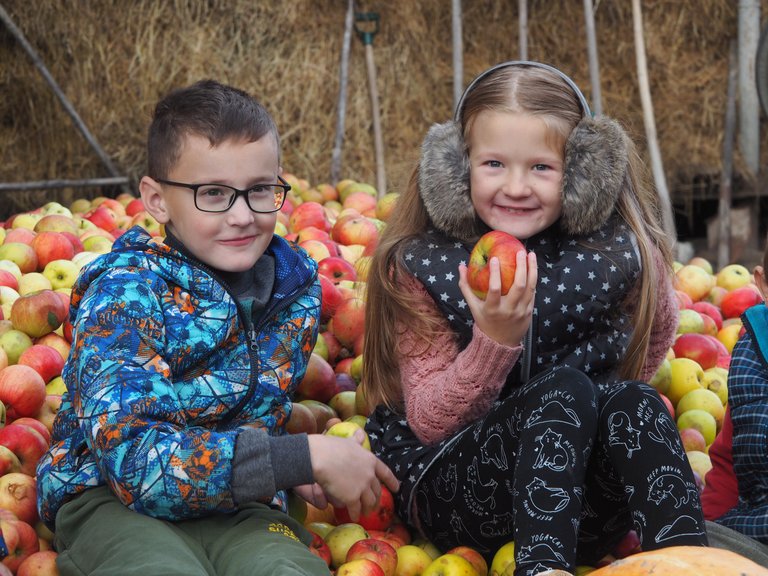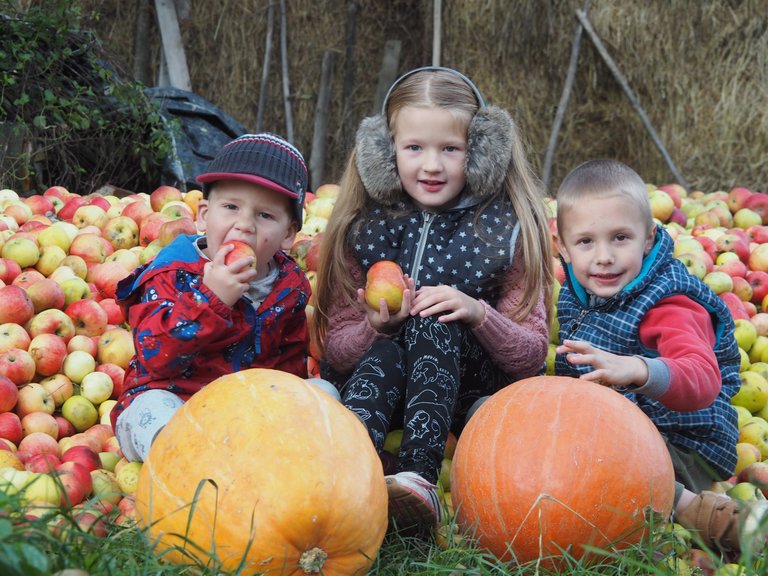 Traditions.
Historically, we developed such a tradition of photographing a child against the background of apples and pumpkins every year. And then it is interesting to watch how the children change and the photos are saturated with bright colors.
This year, we were waiting for good weather conditions and a good mood for the children. And it was difficult for me to adjust to something this year. Sometimes the mood is not the same, then the feeling of well-being.
---
But we did it and these shots will enrich our photo album and later memory...
---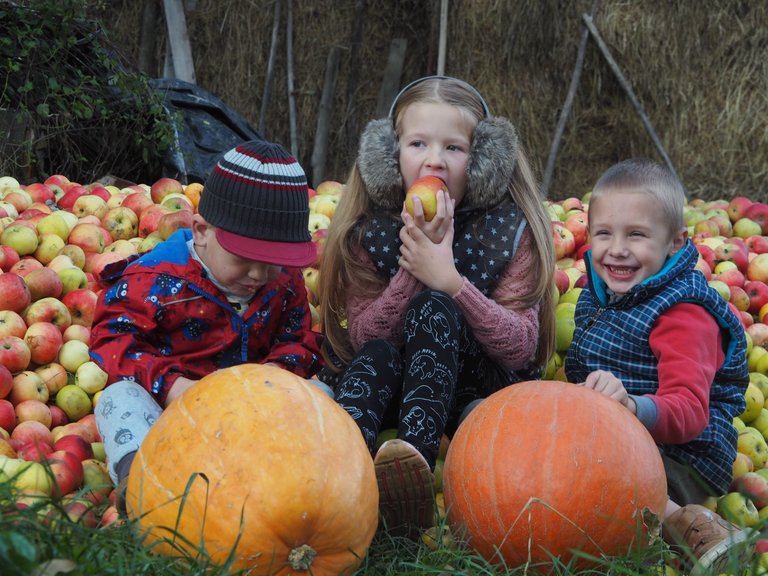 ---
Що найсмішніше, як лише заганяєш їх на фотосесію, то одразу всі хочуть з'їсти яблуко.
Цікаво, що кодному подобаються різні яблука. Хтось обирає такі тверді, що ледь вкусиш, комусь лише зелене а червоне. ))) а хтось осердно зимове хоче посмакувати)
---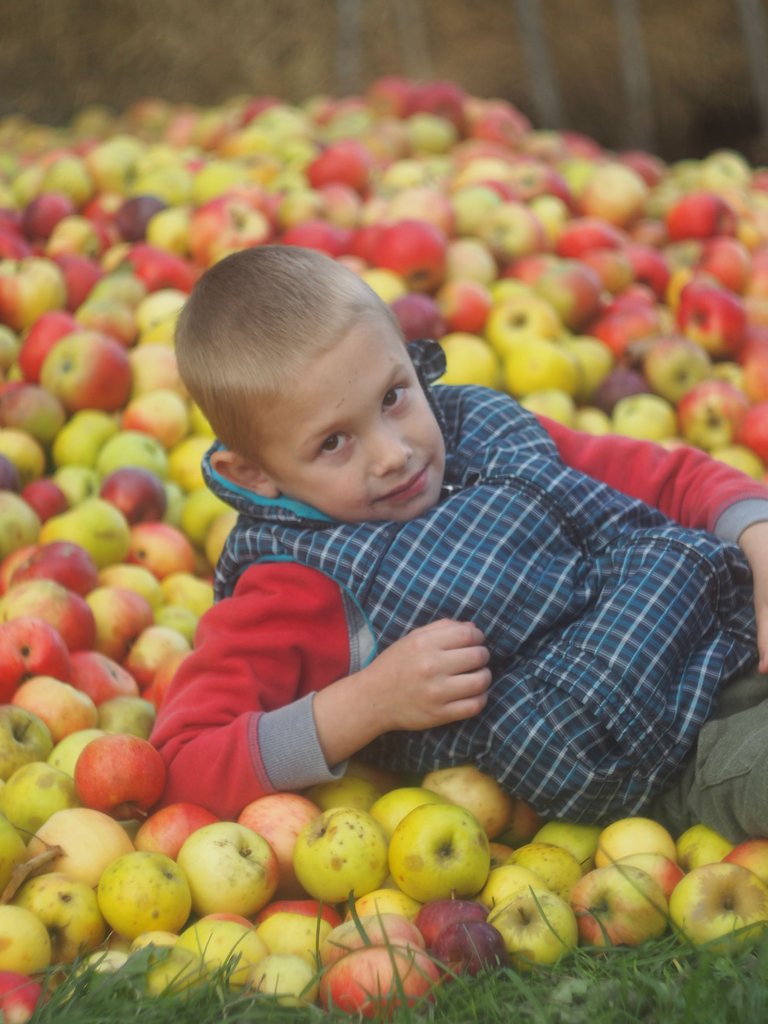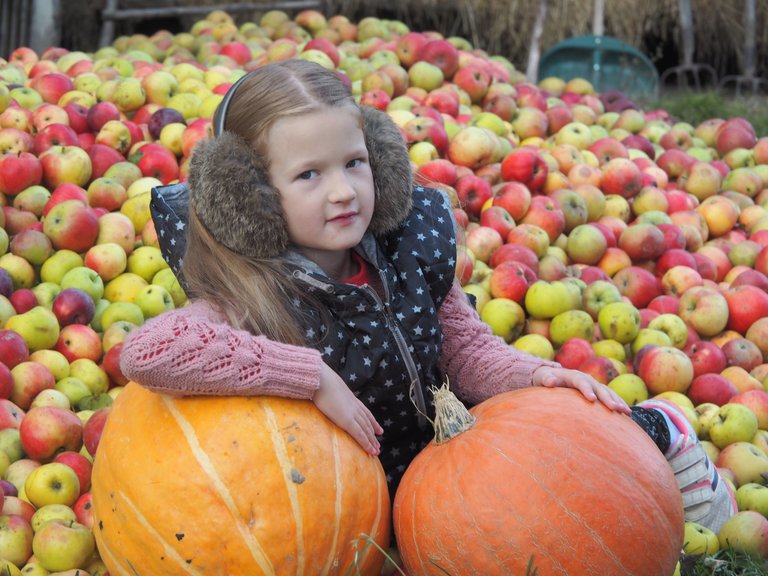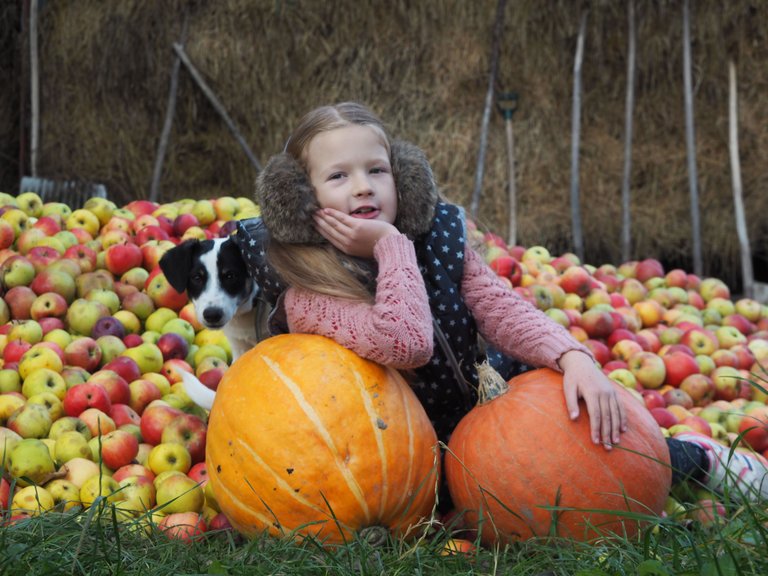 ---
The funniest thing is, as soon as you drive them to a photo shoot, everyone immediately wants to eat an apple.
))
It's interesting that the cod likes different apples. Someone chooses so hard that you can hardly bite, someone only green and red. ))) and someone really wants to taste winter)
---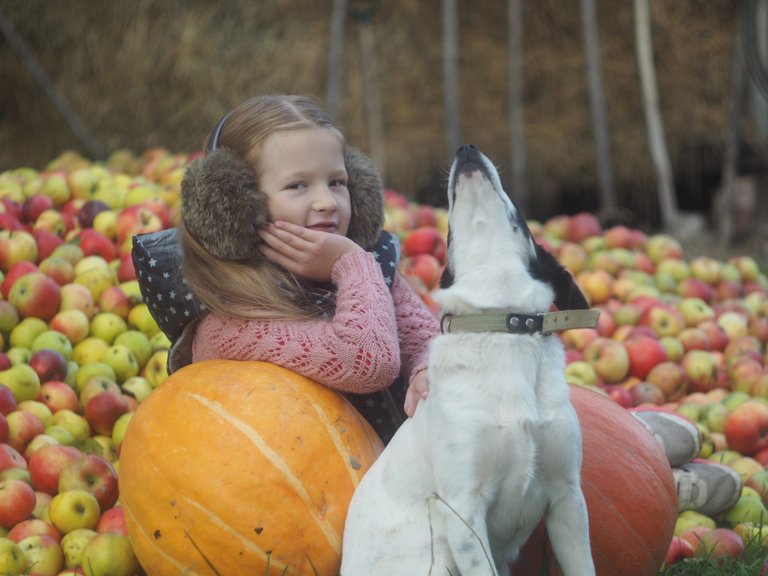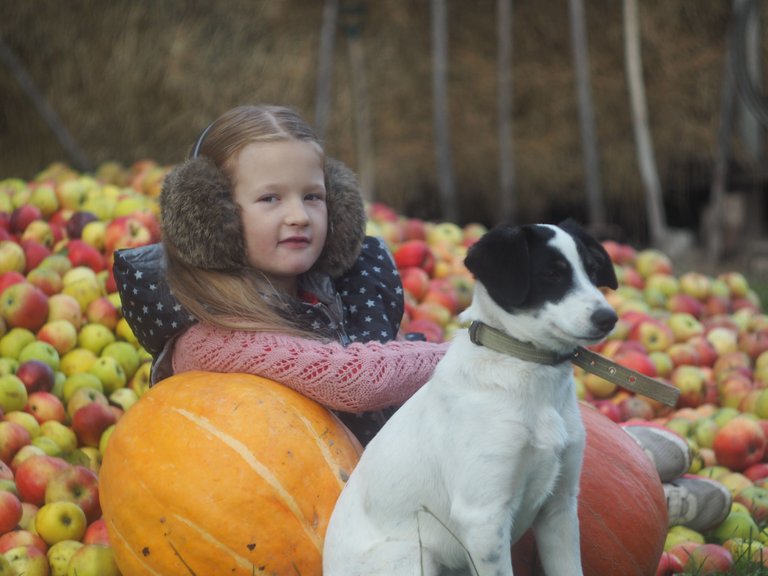 Минулого року для Маркіяна була перша фотосесія, а цьогоріч на фото у нас з'явився наш собака Товін 🐕
---
Markiyan had his first photo session last year, and this year our dog Tovin appeared in the photo 🐕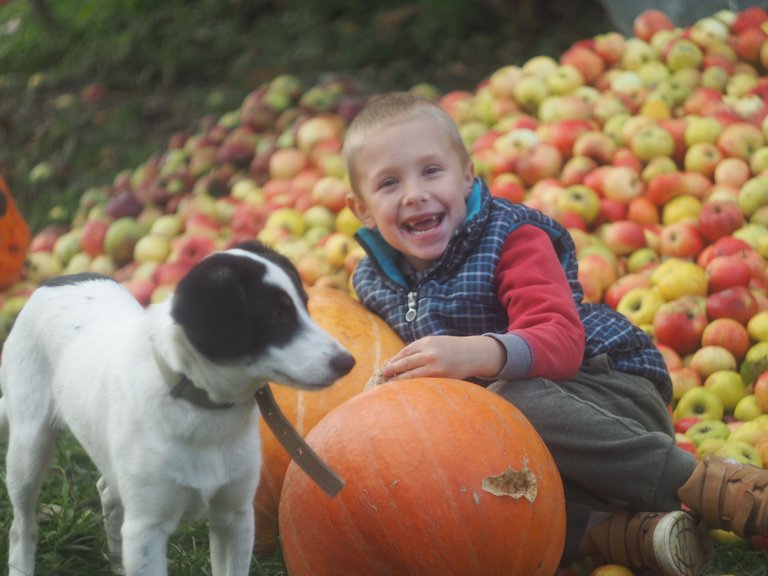 А ось я зробила колаж з минулорічними фотографіями на природніх яблучних декораціях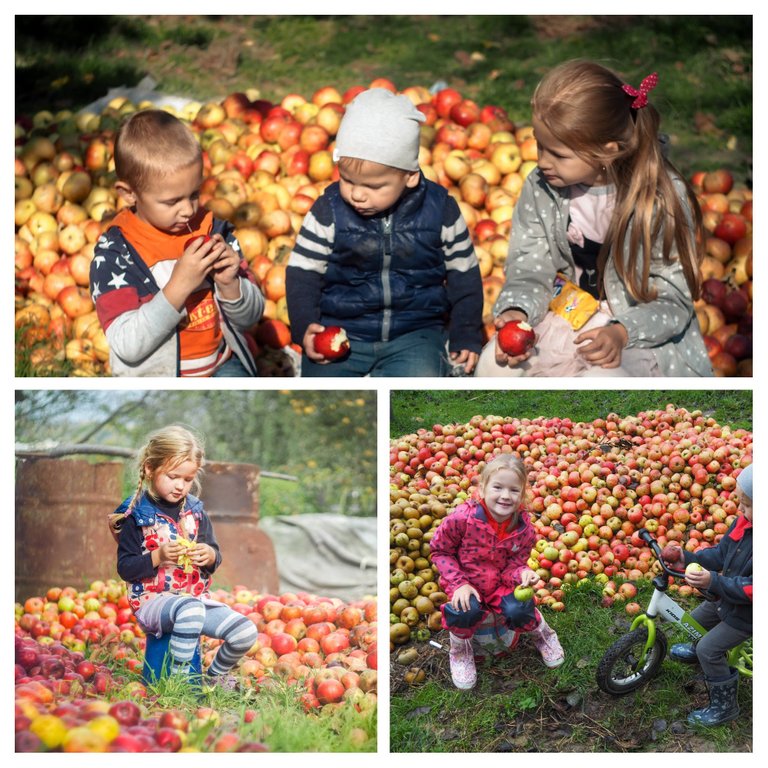 language