"I didn't know how to say or write about it. Because I didn't tell a lot of people. I made a promise to myself in 2015 in Donbas. And now, it's been a month since I joined the 2nd assault company, 5th UDA battalion. This decision was a matter of dignity. I don't yet feel the strength to make a documentary as I used to.
We are doing well, great people are around, everyone is ready to win.
I am well aware of how hard it is for everyone right now, but if anyone has any small opportunity, our company needs your support very much.
Details for international transfers to our euro account are in the pictures below."
Love and hugs to you, friends 💛💙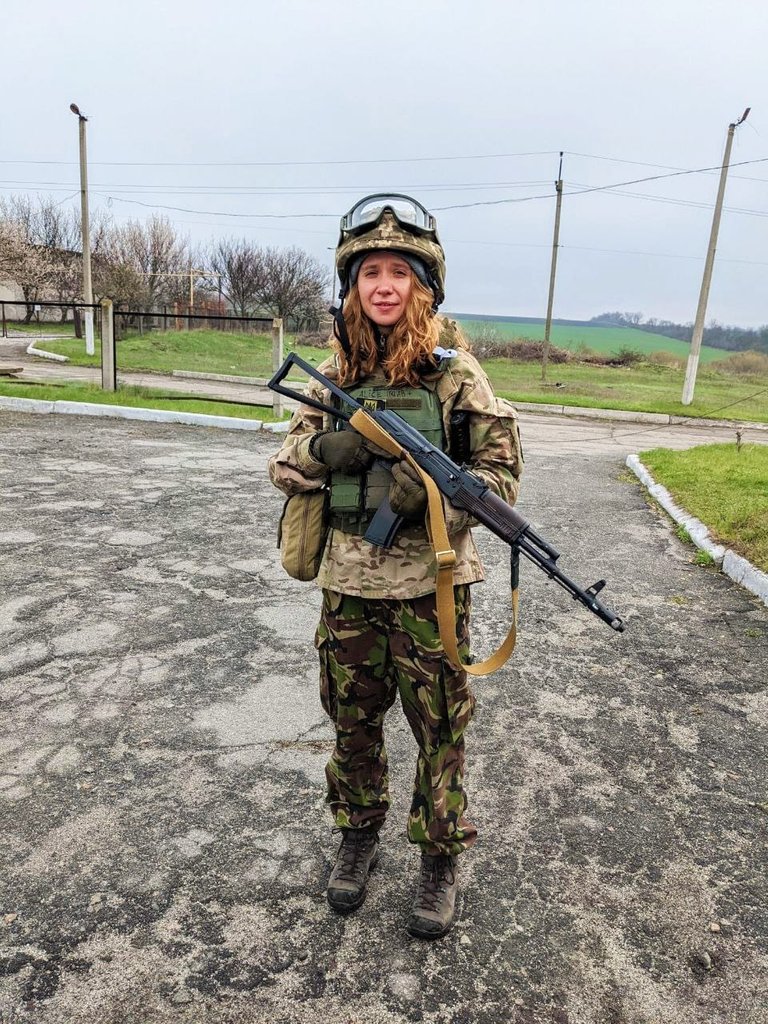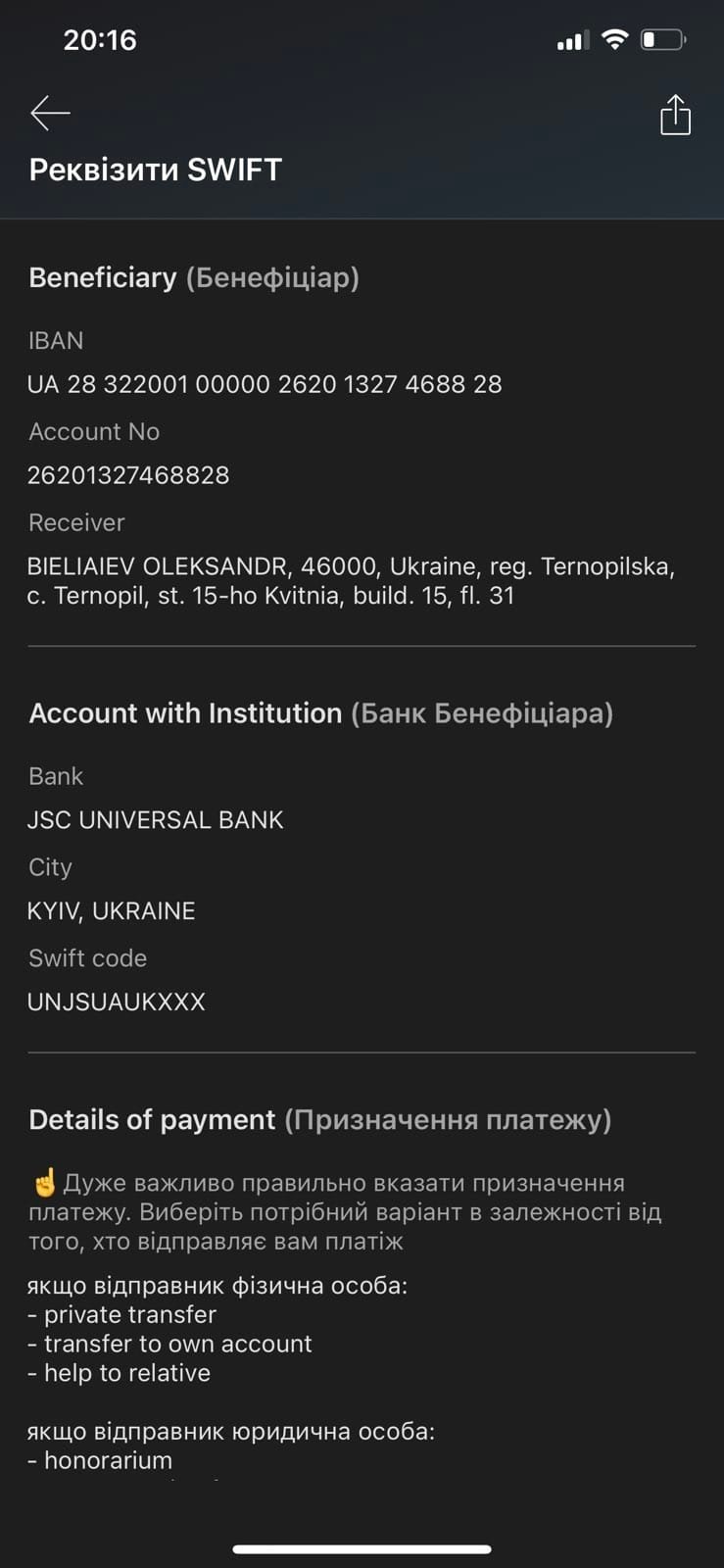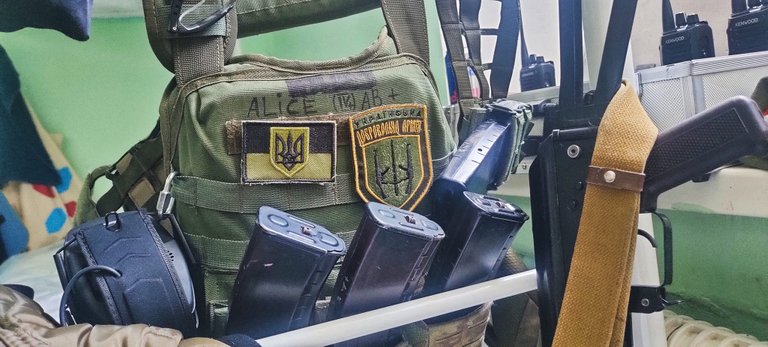 Наші дівчата воїни просять фінансової підтримки на закупку потрібних у війні речей для батальйону:
Все не знала як про це сказати, написати. Бо багато кому не сказала. Дала собі обіцянку у 2015 на Донбасі. І от, вже місяць як я в 2 штурмовій роті, 5 батальйон УДА. Таке рішення було питанням власної гідності. Поки не відчуваю в собі сили знімати документальне кіно так як це було раніше...
У нас все добре, живі/здорові, прекрасні люди поруч, всі готові перемагати.
я добре розумію наскільки всім зараз важко, але якщо у когось є хоч якась маленька можливість, нашій роті дуже важлива ваша підтримка.
-- 5375 4141 0655 7118 --
реквізити для міжнародних переказів у фотках нижче
Люблю, обіймаю вас, друзі. Все буде 💛💙