Майстриня народного розпису Наталія Крамна-Таран з Черкащини, розписує традиційними українськими орнаментами тубуси від танкових снарядів. Дивний, здавалося б, об'єкт для творчості, та насправді таким чином майстриня вирішила підтримати збройні сили України, виставивши свої вироби на аукціон. Виручені з продажу кошти будуть перераховані на благодійні рахунки української армії, яка сьогодеі боронить не просто суверенну територію і рятуючи український народ від геноциду, але й оберігає від знищення українську культуру і традиції.
Кожен орнамент на тубусі неповторний і представляє певну частину черкаського регіону.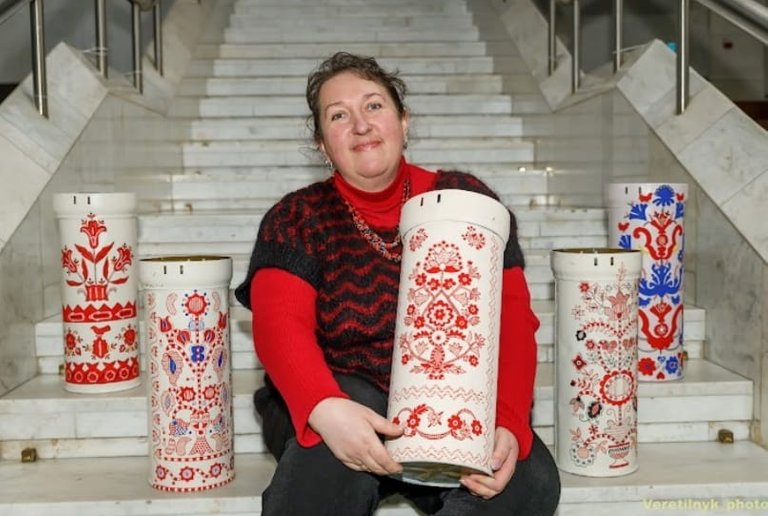 Photo source
Nataliya Kramna-Taran, a master of folk painting from Cherkasy region, paints tank shells with traditional Ukrainian ornaments. A strange, it would seem, object for creativity, but in fact, this is how the craftswoman decided to support the armed forces of Ukraine by putting her products up for auction. The proceeds from the sale will be transferred to the charity accounts of the Ukrainian army, which today not only defends the sovereign territory and saves the Ukrainian people from genocide, but also protects Ukrainian culture and traditions from destruction.
Each ornament on the tube is unique and represents a certain part of the Cherkasy region.