Розвиток людства почався з моменту підкорення вогню. Вогонь зігрівав, вогонь годував і карав карав тих, хто легковажно до нього ставився.
З давніх давен племена гуртувались навколо вогню, підтримували його цілодобово при будь-якій погоді. Згодом, за часів Християнства символ вогню вже був присутній у кожній хаті у вигляді лампадки біля ікон, або свічок.
Вогонь у хаті був пов'язаний з вогнем у людській душі, поки він горить - людина живе, поки він горить у хаті - буде сімейний затишок. Недарма вогонь був обов'язковим атрибутом важливих обрядових подій в житті людини пов'язаних з народженням, весіллям та смертю.
В наш час вогонь часто виконує декоративну функцію. Найрізноманітніші свічки здатні не просто створити відчуття затишку і теплоти в оселі, але виконують і неабияку психотерапевтичну дію.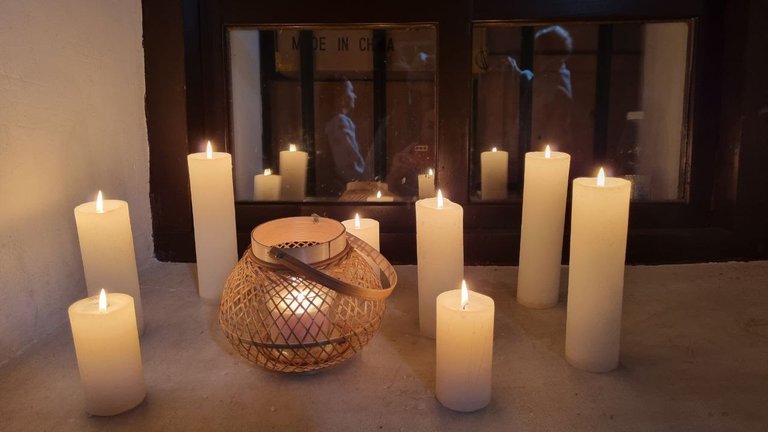 The development of mankind began with the subjugation of fire. The fire warmed, the fire fed and punished those who treated it lightly.
From time immemorial, tribes gathered around the fire, kept it burning 24/7 in any weather. Later, during the time of Christianity, the symbol of fire was already present in every house in the form of a lamp next to icons or candles.
The fire in the house was associated with the fire in the human soul, as long as it burns - a person lives, as long as it burns in the house - there will be family comfort. No wonder fire was a mandatory attribute of important ceremonial events in a person's life related to birth, wedding and death.
Nowadays, fire often performs a decorative function. A wide variety of candles can not only create a feeling of coziness and warmth in the home, but also have a great psychotherapeutic effect.