Ще вчора був сонячний день. Вранці пройшлися з Хенком підмерзлими лугами. Притрушена інеєм травичка була щедро залита сонячними променями. Чисте повітря легко та приємно освіжало тіло і душу. Безмежність далеких горизонтів щемливо кликала кудись в далину...
Yesterday was a sunny day. In the morning, Hank and I walked through the frozen meadows. The grass crushed by the frost was generously flooded with sunlight. The clean air easily and pleasantly refreshed the body and soul. The immensity of the distant horizons was poignantly calling somewhere in the distance...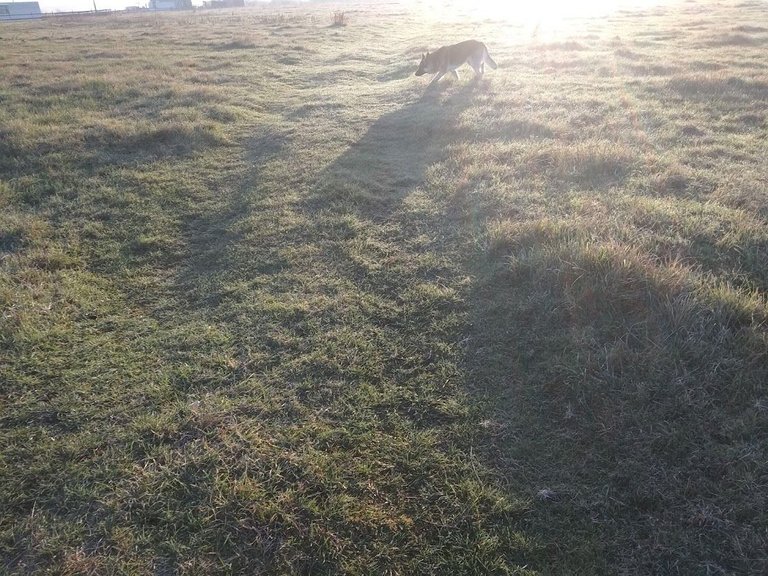 Але пробитий чи то кулями, чи то осколками снаряду паркан на початку лугу зупиняє навіть думку про похід в сторону лісу. Тут навесні стояли російські війська, тут були бої. Тому ризикувати життям ніхто не буде. Всякого смертоносного заліза на цих землях і до цього часу вистачає...
But the fence at the beginning of the meadow, pierced either by bullets or shell fragments, stops even the thought of going towards the forest. Russian troops were stationed here in the spring, battles took place here. Therefore, no one will risk their lives. All the deadly iron in these lands is still enough...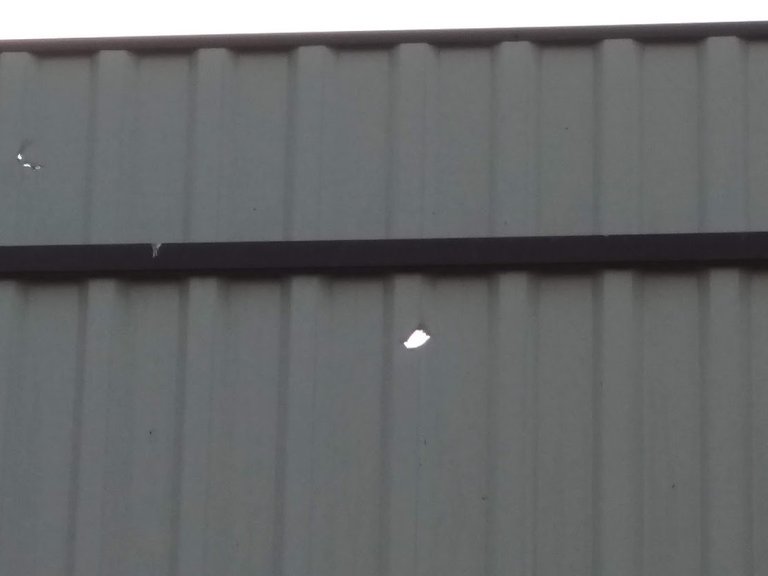 Вдень заглянула в перевірений підлісок. Часті відключення світла та відсутність роботи по дому трохи напружує, тому приходиться придумувати для себе хоч якісь корисні заняття. Не знайшовши багато грибів, подумалось: давно не було дощу. Пройде дощ - виростуть молоді грибочки.
In the afternoon, I looked into the proven undergrowth. Frequent power outages and the lack of housework are a bit stressful, so you have to come up with at least some useful activities for yourself. Not finding many mushrooms, I thought: it had not rained for a long time. It will rain - young mushrooms will grow.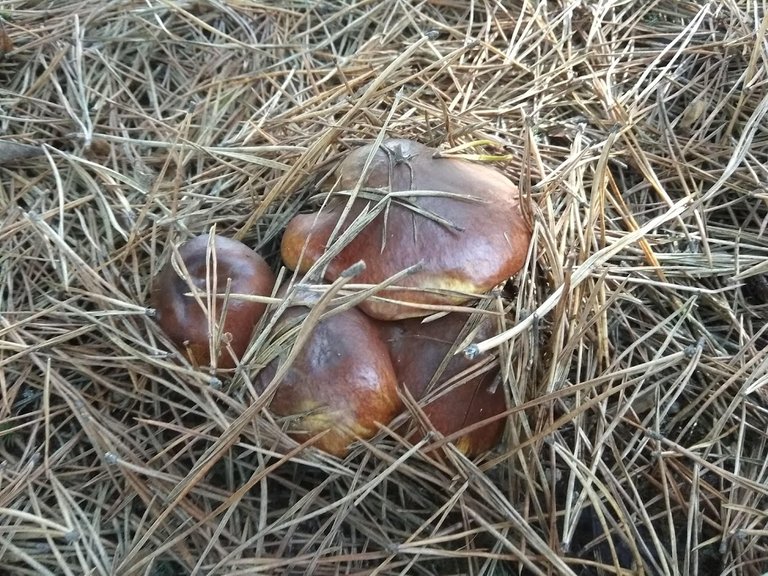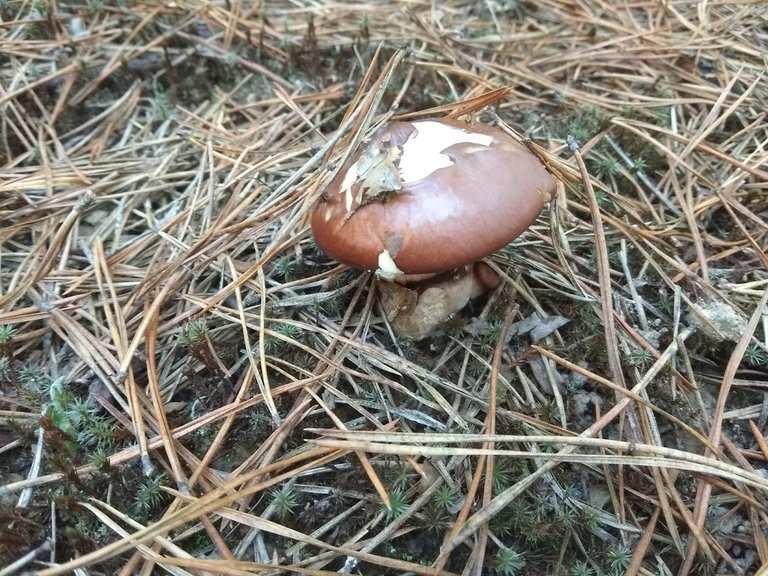 Як у воду дивилася: вже з ночі на нас почало потрохи проливатися небо. Цілий день - дощ. Небо затягнуло так, що без додаткового освітлення в кімнаті було темно. На вулиці стало відчутно тепліше. Повітря за день настільки наповнилося вологою, що вчорашній ранок здався казковим сном, з його прохолодним дзвінким і сухим подихом. Все навколо прикрасили краплини дощу, разом з тим вони допомогли облетіти пожовтілому осінньому листю з багатьох дерев і кущів.
Осінь... Після дощів піду по гриби. Поки ще немає морозів, вони обов'язково з'являться!
As I looked into the water: from the night the sky began to pour on us bit by bit. Rain all day. The sky darkened so much that without additional lighting it was dark in the room. It became noticeably warmer outside. The air had become so full of moisture during the day that yesterday morning seemed like a fairy dream, with its cool ringing and dry breath. Raindrops decorated everything around, and at the same time they helped to fly around the yellowed autumn leaves from many trees and bushes.
Autumn... After the rains, I will go for mushrooms. As long as there are no frosts, they will definitely appear!