---
¡Hola hivers!, ¡Hola mamis y papis de motherhood! Bienvenidos a una nueva página de mi blog😉 y ha un pedacito de mi mundo.
|Hello hivers, hello mommies and daddies of motherhood! Welcome to a new page of my blog😉 and a little piece of my world.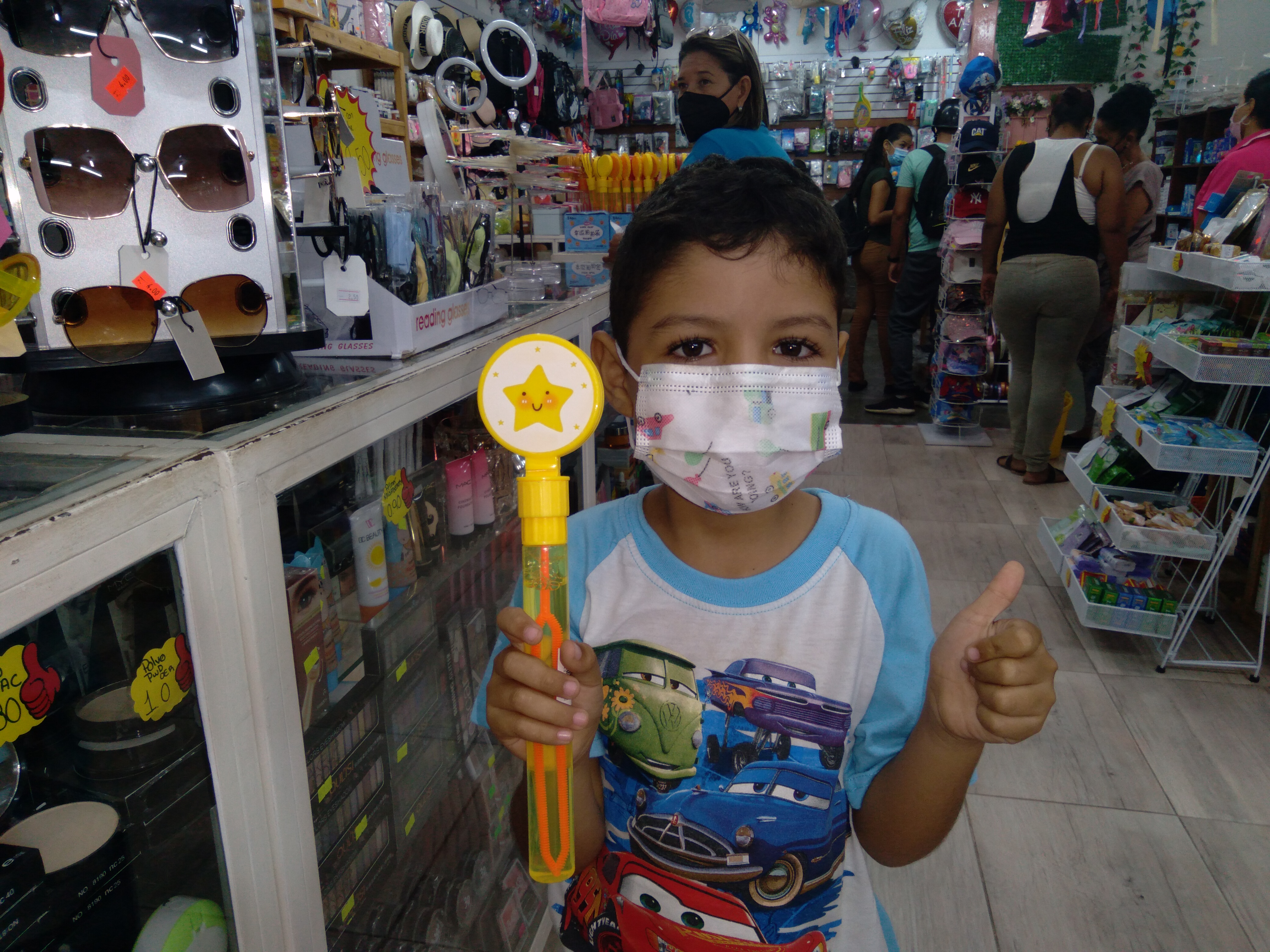 como madres tendemos hacer más complacientes nos cuesta decir que no ante los caprichos o deseos de nuestros niños, aun sabiendo que no es el momento ideal.
creo que son muchas las veces que cedo ante la petición de mi hijo cuando llegamos a una tienda y se antoja de cualquier juguete o chuchería, verlo feliz es mi satisfacción, pero pienso que se debe establecer limites, no todo el tiempo se tiene las posibilidades, en mi caso monetarias, viviendo en un país con hiperinflación, donde el sueldo mínimo no cubre la cesta alimenticia, muchos veces debo limitarme a lo esencial como lo es la comida y él le cuesta entender estos aspectos a pesar de que siempre converso con él, hay momentos en los que llora, me duele, pero tengo que ser firme por su bienestar, si nos acostumbramos a complacerlos en todo, va llegar un punto de quiebre, recordemos que no podemos obtener todo en la vida, tiene que haber un equilibrio y somos nosotros los que debemos cultivar en ellos este tipo de aprendizaje.
|as mothers we tend to be more accommodating, it is hard for us to say no to the whims or desires of our children, even knowing that it is not the ideal moment.
I think there are many times that I give in to my son's request when we get to a store and he craves for any toy or trinket, seeing him happy is my satisfaction, but I think that limits must be established, not all the time you have the possibilities, in my case monetary, living in a country with hyperinflation, where the minimum wage does not cover the food basket, many times I must limit myself to the essentials such as food and he finds it hard to understand these aspects even though I always talk to him, there are times when he cries, it hurts me, but I have to be firm for his welfare, if we get used to please them in everything, there will come a breaking point, remember that we can not get everything in life, there must be a balance and we are the ones who must cultivate in them this kind of learning. *
Sabemos que son niños y que todo lo quieren y se emocionan por todo, pues nosotros más que nadie sabemos lo que es ser niños, recuerdo que mi madre cuando iba de compras con mis hermanas y yo nos decía no se enamoren de nada solo tengo para esto y aquello, claro eramos de condición humilde y tratábamos de entender aunque muchas veces era inevitable el antojo, por eso hoy en día me veo reflejada en mi niño, es por eso en la medida de mis posibilidades lo complazco pero siempre haciendo referencia que todo el tiempo no voy a poder, por ejemplo hoy en la mañana, llegamos a una tienda para comprar unos materiales a su maestra y se antojo de esto😮
|
We know that they are children and that they want everything and get excited about everything, because we more than anyone else know what it is like to be children, I remember my mother when I went shopping with my sisters and I told us not to fall in love with anything, I only have for this and that, of course we were of humble condition and we tried to understand although many times it was inevitable the craving, that is why today I see myself reflected in my child, that is why as far as I can I please him but always making reference that all the time I will not be able to, for example today in the morning, we arrived at a store to buy some materials for his teacher and he craved for this😮.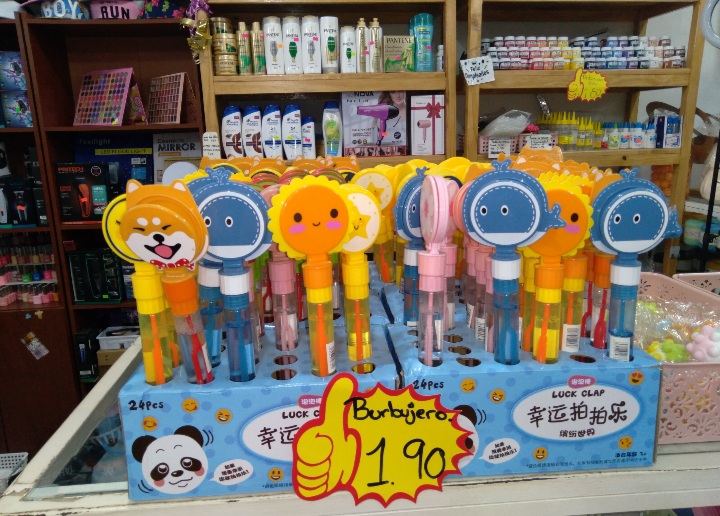 un burbujeo, en mis tiempos se hacían caseros un baso con agua y champú y un alambre en forma de anillo😁 como han cambiado los tiempo, Gracias a Dios tenía como comprarlo, mi hijo brinco de la alegría, enseguida corrió a elegir el de su preferencia, pensé que iba elegir el muñequito con la carita de gato, pero hoy se decidió por una estrella.
|In my days they used to make a homemade bubble, a basin with water and shampoo and a wire in the shape of a ring😁 how times have changed, Thank God I had the means to buy it, my son jumped with joy, he immediately ran to choose the one of his preference, I thought he would choose the doll with the cat's face, but today he decided on a star.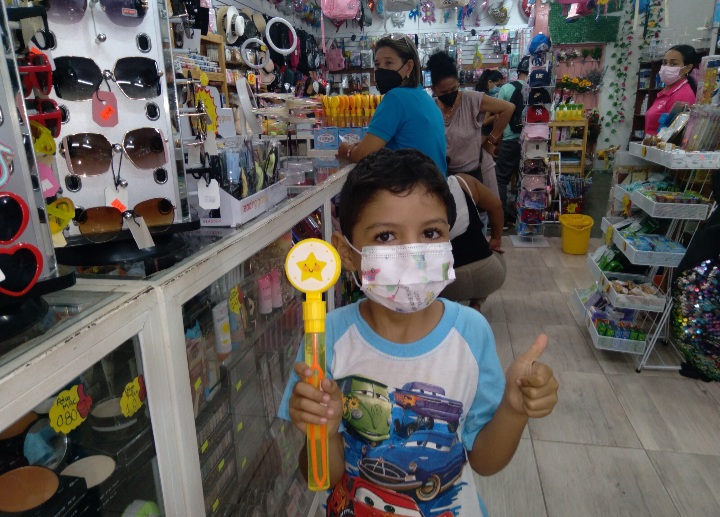 Por todo el trayecto a casa no dejo de hablar de lo feliz que estaba, tanto que le puso nombre a su nuevo juguete "burbujin-estrella" era tanta la emoción que primero paso a casa de su abuela para mostrarle y jugar con "burbujin-estrella".
|All the way home he kept talking about how happy he was, so much so that he named his new toy "bubjin-estrella " he was so excited that first he went to his grandmother's house to show her and play with "bubjin-estrella".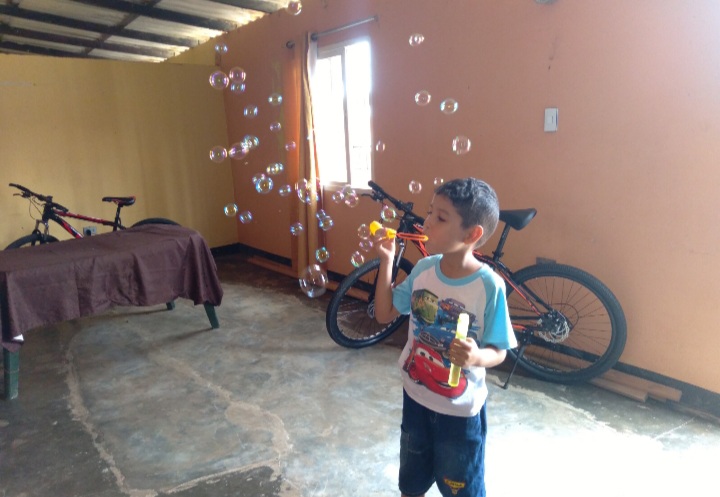 Gracias por tomarte tu tiempo y llegar conmigo hasta aquí, me haces muy feliz😊nos vemos en una próxima página de mi blog, Dios te bendiga🙏
|Thank you for taking your time and getting with me this far, you make me very happy😊see you on an upcoming page of my blog, God bless you🙏
*Queridos Amigos Gracias por leer, comentar y votar mi post su apoyo es muy valioso para mí. Los collages, las fotografías y los captures si lo hubieran son de mi autoría y han sido captadas y/o editadas desde mi teléfono Samsung galaxy A01 en la Isla de Margarita/Venezuela*
|Dear Friends Thank you for reading, commenting and voting my post your support is very valuable to me. The collages, pictures and captures if any are my own and have been captured and/or edited from my Samsung galaxy A01 phone in Margarita Island/Venezuela.
Traducido con:https://www.deepl.com/es/translator