Hello friends,
Happy weekend,
​
Motherhood is not that bad though I never prepared for it 😊😊😊😊
As a young girl, I will say it is necessary to prepare early for adulthood and prepare too to be a mother because whether we (girls) like it or not oneday you will because a mother most times it might not necessarily be your child but other children in life.
​
Being a girl child, I have been under the tutor and care of my parents and unfortunately for me I was a home girl, I love being at home, that idea of going out was not part of me at all. After secondary, I started university, I go from home till I finished and after university, it was time to serve my country (NYSC) maybe from there I would have learnt something new but covid-19 came and I had to serve from home, after one year, I went to collect my certificate and sincerely I didn't learn anything though I had planned and anticipated for my service year all my days.
After service year to my country no time to waste, marriage came knocking and I accepted it, marriage rites took place and after everything I went to stay with my husband and sincerely speaking we didn't talk about babies nor when to start producing and few days after marriage I took in and unknown to me I was carrying a baby inside me till five months later, gosh you can't believe it, it was just like a play.
My curiosity was growing, I didn't even know where the baby will come out from, humanly I was scared, very scared but God helped.
Nine months came and it was time for the baby to come out, the pains was not here from that day I respected pregnant women infact women as a whole, I respect them and anytime I see all this wayward children insulting their mothers, other people's mothers or children I feel pains inside me because of that nine months pains I went through.
​
mothers may God bless you all
​
When baby came, breast pain started, it wasn't easy but with the help of my beloved Mom I conquered it and the pains went off. Baby started growing from 1 months to 7 months now and I am like, it is not easy oh to raise a child to a big lady oh because of the stress in it.
​
Most time she will make you angry, most times happy, most time to shout and most time you will feel like crying too.
​
As a new mother that I am, no one told me about the fact that one day the baby will be sick. The day my baby fall sick ehnn I almost ran mad because she couldn't eat nor play with me, she was very weak.
​
Motherhood is not easy oh but thank God for the strength he gives to all women.
​
I love you all mothers.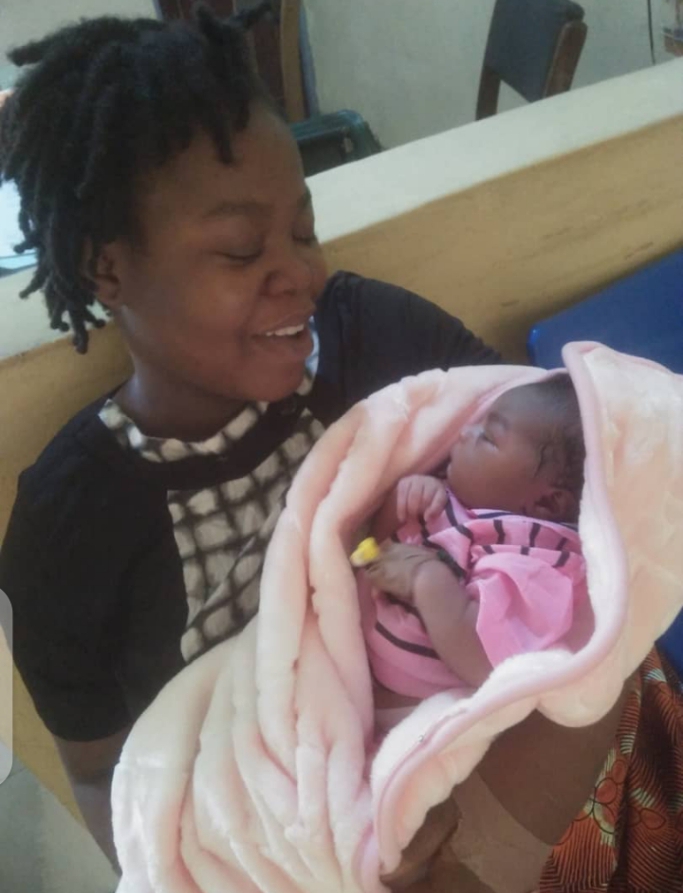 The first day I held her in my hands, God be blessed