Hola mamá y papá
---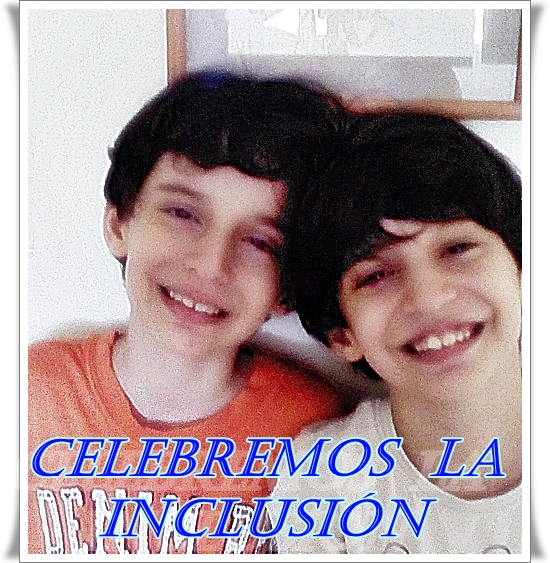 Todo tiene su tiempo, y todo lo que se quiere debajo del cielo tiene su hora. 2 Tiempo de nacer, y tiempo de morir; tiempo de plantar, y tiempo de arrancar lo plantado; 3 tiempo de matar, y tiempo de curar; tiempo de destruir, y tiempo de edificar; 4 tiempo de llorar, y tiempo de reír; tiempo de endechar, y tiempo de bailar...

Eclesiastés 3
Hoy quiero invitarles a una gran celebración, una a la que todos, sin excepción estamos invitados. Una celebración por la que muchos padres, madres, familiares cercanos, amigos y conocidos hemos trabajado todo el año y que con mucho gusto cada abril compartimos.
Everything has its season, and every purpose under heaven has its time. 2 A time to be born, and a time to die; a time to plant, and a time to pluck up that which is planted; 3 A time to kill, and a time to heal; a time to destroy, and a time to build; 4 A time to mourn, and a time to laugh; a time to mourn, and a time to dance....Ecclesiastes 3
Today is a time of Feast, one to which we are all, without exception, invited. A celebration for which many fathers, mothers, close relatives, friends and acquaintances have worked all year long and which we gladly share each April.

Siento que es necesario resaltar positivamente el significado de la palabra Inclusión pues ésta nos lleva a resaltar rasgos hermosos y muy humanos en las personas Rasgos que implican emoción, empatía con todos, brindándoles la oportunidad de tener las mismas posibilidades de realizarse como individuos, sin tomar en cuenta sus características, habilidades, discapacidad, cultura o necesidades y ¿ qué mejor manera de hacerlo que no sea a través de La Concienciación sobre el Autismo?.
Muchos han oído hablar del Autismo pero no todos conocen lo que realmente significa para el individuo. El TEA o (Trastorno del Espectro Autista) causa en quien lo lleva una discapacidad que puede provocar problemas sociales, comunicacionales y conductuales de gran relevancia y es aquí, en ese espacio, en el que quiero llamar tu atención e invitarte a que tomes un poco de tu valioso tiempo para realizar un ejercicio en el cual te sitiaras en los zapatos de una persona con Autismo. Puede ser tu hijo, un sobrino o el vecino.
I feel it is required to positively highlight the meaning of the word Inclusion because it leads us to highlight beautiful and very human traits in people. Traits that imply emotion, empathy with everyone, giving them the opportunity to have the same possibilities to fulfil themselves as individuals, regardless of their characteristics, abilities, disability, culture or needs, and what better way to do it than through Autism Awareness?
Many have heard of Autism but not everyone knows what it really means for the individual. The ASD (Autism Spectrum Disorder) causes a disability in the person who has it that can cause social, communicational and behavioural problems of great relevance and it is here, in this space, where I want to call your attention and invite you to take a little of your valuable time to do an exercise in which you will put yourself in the shoes of a person with Autism. It could be your child, a nephew or a neighbour.
Imagínate tratando de explicar algo que te ocurre, algo que ni tu misma entiendes, mucho menos explicar. Imagínate tratando de dormir sin poder conciliar el sueño, que al salir de tu casa realices movimientos con tu cuerpo que no puedas controlar, que te hablen y tu no puedas decodificar lo que te dicen o que de pronto, al comer comiences a desarrollar alergias, que realices en una hora lo que otros hacen en 5 minutos y aún así requieras ayuda para lograrlo, que cuando quieras decir algo digas otra cosa y eso que dijiste, nadie lo comprenda. Ahora, a todo esto agrega el caminar por la calle y ser visto por quienes están a tu alrededor como una cosa rara, como un chiste, alguien que sea la excusa para la burla o el maltrato.
Nuestros niños cada día y en muchas más ocasiones de las que quisiéramos pensar tienen que hacer frente a muchas cosas parecidas a las que detallé anteriormente y créanme, aunque no lo parezca, ellos si se dan cuenta. Es momento de dejar de pensar en que por el hecho de sufrir de esta condición, ellos viven en su mundo y que no son capaces de sentir o ver lo que sucede a su lado.
Quienes conocemos algo acerca del Autismo y que nos toca de cerca, también sufrimos al ver a nuestro ser querido, haciendo un esfuerzo para pertenecer, para hacer amigos y que en el proceso solo reciba indisposición y malas caras como respuesta. Siéntate en su silla, usa su pantaloncito, ubícate dentro de sus zapatos. Solo así podrás sentir, aunque sea un poquito lo que significa ser él/ella. NO lo excluyas, aunque a veces él/ella pareciera estar distante, bríndale apoyo cuando sientas que está perdido, invítalo a compartir , ofrécele tu mano amiga. Inclúyelo, el que sea diferente no lo hace merecedor de tu indiferencia.
La Invitación está hecha. Únete a la Celebración
Imagine yourself trying to explain something that happens to you, something that you yourself don't understand, let alone explain. Imagine trying to sleep without being able to fall asleep, that when you leave your house you make movements with your body that you cannot control, that people talk to you and you cannot decode what they say or that suddenly, when you eat you start to develop allergies, that you do in one hour what others do in 5 minutes and you still need help to achieve it, that when you want to say something you say something else and nobody understands what you said. Now, add to all this walking down the street and being seen by those around you as a strange thing, as a joke, someone who is the excuse for mockery or mistreatment.
Our children every day and on many more occasions than we would like to think have to deal with many things similar to the ones I detailed above and believe me, although it may not seem like it, they do realise it. It is time to stop thinking that because they suffer from this condition, they live in their own world and that they are not able to feel or see what is going on around them.
Those of us who know something about Autism, and who are close to it, also suffer when we see our loved one, making an effort to belong, to make friends, and in the process only receive indisposition and bad faces as an answer. Sit in their chair, wear their trousers, put yourself in their shoes. This is the only way you will be able to feel, even a little bit, what it means to be him/her. Don't exclude him/her, even if sometimes he/she seems distant, give him/her support when you feel he/she is lost, invite him/her to share, offer him/her your helping hand. Include him/her, just because he/she is different does not make him/her worthy of your indifference.
The Invitation is made. Join the Celebration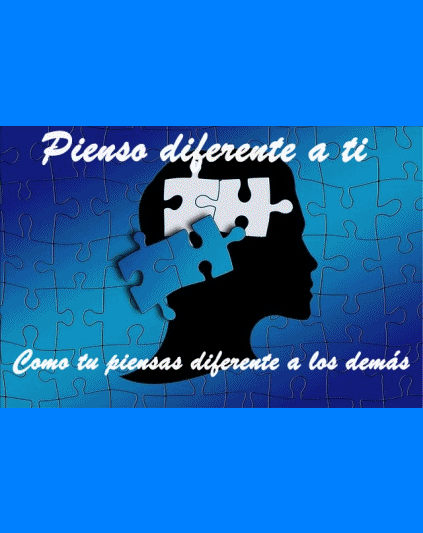 Gif realizado por mi con imágenes de mis archivos en photoscape
Fotografía de mi album personal