On the assumption that kids don't come with name tags, instruction manuals and a personal roadmap, parenting can be problematic. Unfortunately as it may seem, the frustrating part of having kids is, they are born with absolutely nothing but their endearing, fun-size smiles, and demanding cries.
Unfortunately our babies all to quickly grow into gorgeous little youngsters, and have us parents wrapped around their little finger, running after their every need and want before you know it. Needs are necessary for kids to live and function but wants are there to improve their quality of life, but unfortunately us parents often have trouble deciphering the difference.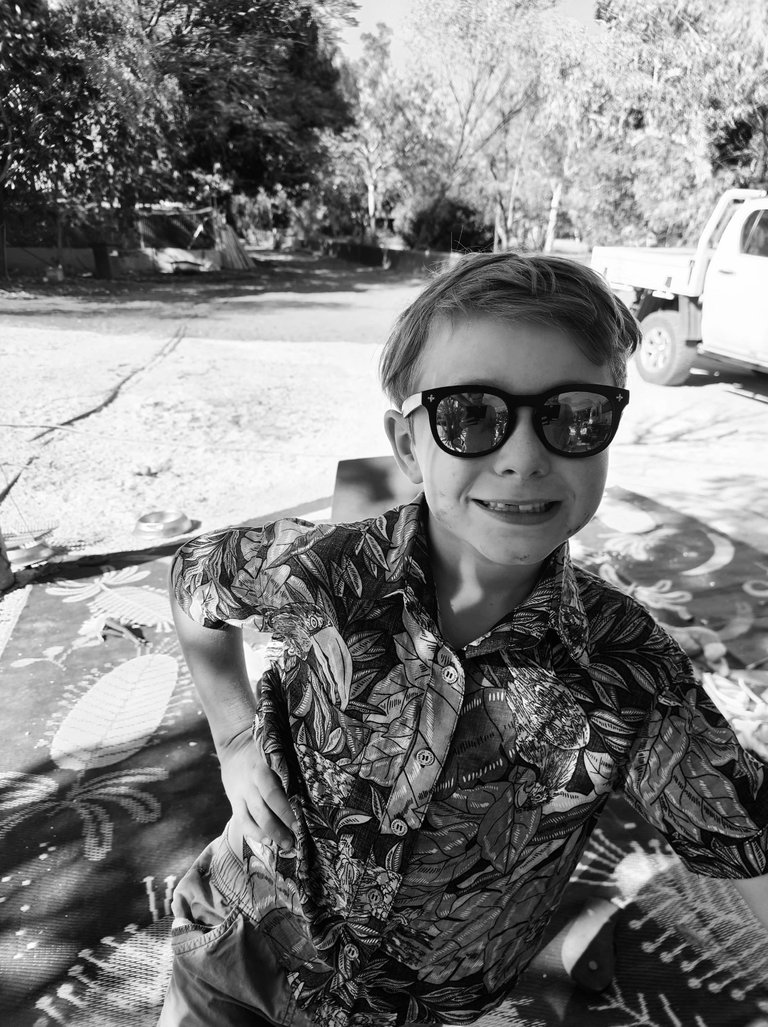 The truth of the matter is, I believe this mostly self-inflicted dilemma is due to our parenting techniques. There have been numerous experiments conducted over decades by child psychologists, and research leads me to believe that the 'authoritative technique' has the pre-eminence.
The Authoritative Technique
This technique has four main points and if followed it should make your parenting journey a lot easier (apparently).
You solve problems together with your child.
You set clear rules and expectations.
You have open communication with your child.
Your child knows there are consequences for their actions.


Now these straightforward guidelines shouldn't pose a problem, but more often than not, us parents don't know how to set them... let alone enforce them which is unfortunate because kids raised by authoritative parents are supposed to be self-disciplined, and we are told those kids are set up with a solid foundation for life. To a certain degree they are... looking back at my own experience.
Our kids tend to learn through self-reflection, for example... they do something wrong... take lollies without asking and there is the consequence of no lollies for the rest of the week. Our kids learn by reflecting upon the consequence of their action. According to Newton's 3rd Law of Action & Reaction... for every action your child produces, there is an equal and opposite reaction. Be it a good reaction or a consequence.
I read a book by Maccoby and Martin (1983) which focused on this authoritative parenting technique some years ago, much like Baumrind studied child development (1967, 1971, 1989, 1991). The thing is with raising your kids, you never know if you're parenting correctly or making an utter mess of things. Thoughts race through your mind such as... am I the permissive parent? Or the neglectful parent? Maybe I'm the authoritarian parent? Confusion sets in, especially if you listen to other parents, you will begin to wonder whether you are doing the right thing.
Peradventure you are the fun parent be aware of the traps. Life should be fun but not to the point where only one parent takes all the adult responsibility and your childlike behavior becomes a burden on your relationship. Parenting is ideally a two-person job with equal shares in the discipline and the fun side of it.
Are you the Godly parent? For those with Christian principles this should be your number one priority. Godliness is often misconstrued as religion but this is not the same. Godly parents are dedicated to making a good impression in society and their kids are well-behaved in public however, don't be fooled as these people struggle to keep their kids inline just like you and me.
In Conclusion
Solve problems together with your kids.
Set clear rules and expectations.
Communicate openly and honestly.
Set and enforce consequences for your kid's actions.
Enjoy all aspects of parenting.

Photos & written work is my own.
©️ingridontheroad