Greetings
Dear friends,
How are you today? I hope you're doing fantastically well. You had to be, right? Hopefully, everything is fine. It's been a while since I've posted anything. Time flies really fast. Many things happen, and the majority of our daily activities are the same every day. However, I continue to believe that each day is a gift.
When times are good, be happy; but when times are bad, consider this: God has made the one as well as the other. Therefore, no one can discover anything about their future. - Ecclesiastes 7:14
I am not giving up my faith and I believe that everything going to be alright. I continue to believe that Ray will be healed and will have a bright future for the rest of his life. He will grow old, find love, and have children of his own, but most importantly, his story of adversity will bless many people and give hope to those who are in need of courage.
Day 32 post ATG
Although it's been a month since immunosuppressive therapy, the doctor said that the full blood test data indicates that Ray's bone marrow is not making any progress in restoring its ability to produce enough blood volume. It might take more time for the treatment to be working. We believe that miracle will happen.
Ray's condition at the moment
We are still in the bone marrow transplant unit's wad. We are currently facing two new major health problems other than his SAA. The first one is; approximately a week after his ATG final dose, his liver diagnoses having liver excess, and, the second one; about a week ago, he got gastrointestinal infections. Yes, horrible things happen; nevertheless, we had been in a fantastic mood for about a week before receiving the first piece of bad news. Prior to the diagnosis, he had a fever. After listening to the diagnose, he cried, which broke my heart, but I managed to keep my emotions in check and comfort him. His emotions are okay now.
Each time we received bad news, we will have our silent time to attempt to strengthen our resolve and courage. Yes, we are stronger now. We believe that God has a plan for us. Although Ray is just 9 years old, his courage and will are beyond my expectation. Whenever a family member sends him a message asking about his health, he always responds positively.
Ray has been fasting for a week. No food going inside his tummy. Drink only a very small amount of water. This is for his intestinal. The doctor worries that his intestinal infection might get worse if he ate food and drink too much water. He is given a nutrients bag through his CVL into his body for his body needs.
We spending most of our time (including me) on our own bed, reading books, watching movies, and etc. I am not allowed to leave our room anymore to do routines in the pantry and washroom. The rationale for this is to avoid bringing any hazardous microbes into this area.


One of our DIY invented games to kill time, we call it winorun game. The game is pretty simple, all the units will be facing down at the beginning of the game. The main objective is to kill the king of another player. But you never know what unit you will get, because each unit has a rank. A lower rank cannot kill a higher rank, and only a certain unit can kill the king. The king kills all except the one who is allowed to kill the king. Other unit can heal and revive which bring a lot more fun!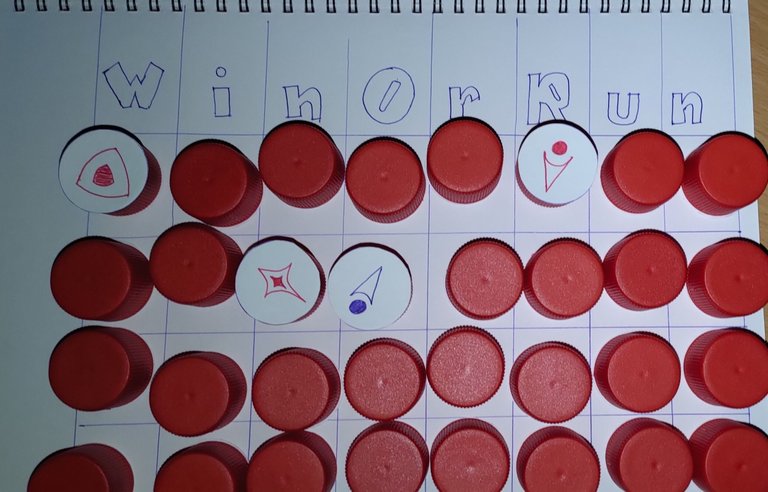 Appreciation
Thank you so much for reading this much. Thank you in advance for upvoting this post. That's all for today. We wish you all the best, and God bless you.
He gives strength to the weary and increases the power of the weak. Even youths grow tired and weary, and young men stumble and fall; but those who hope in the Lord will renew their strength. They will soar on wings like eagles; they will run and not grow weary, they will walk and not be faint. - Isaiah 40:29-31