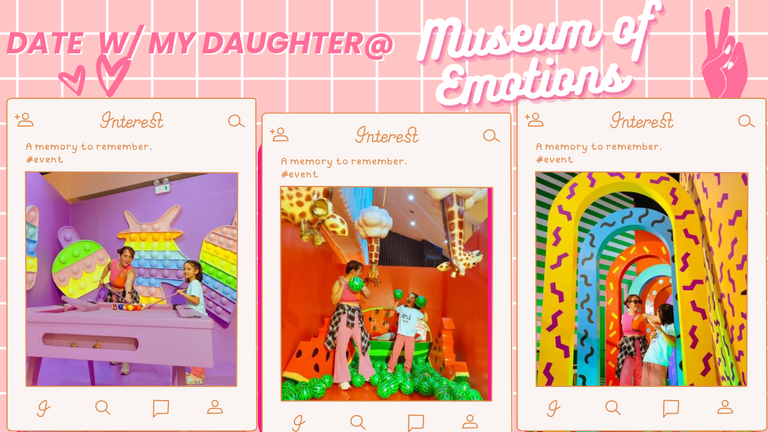 I have been really busy the past few days that made me really guilty about not spending quality time with my daughter especially since she's having a Christmas break from school. From my out of town travel down to all the Christmas preparations and Parties that I have to attend. That's why when my daughter asked me to bring her to the newest Kids attraction at Ayala Center Cebu, I can't say no to her. She made me promise that once all the parties were over I had to bring her there and so I did yesterday!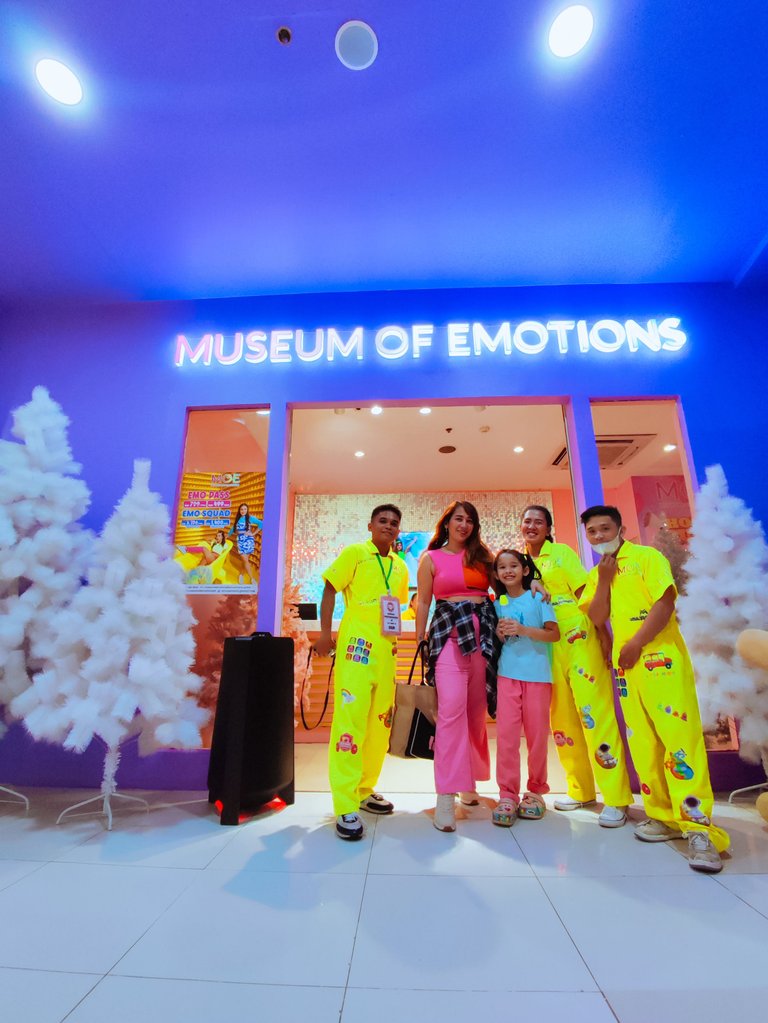 You can experience the colourful museum for PHP 499.00/person and you'd get to experience the beautiful art and take it as an opportunity to take good photos considering the different background you can get. At first, I found it really expensive for an entrance fee, plus when you get inside there are a lot of things for sale that when your child keeps on pointing and wanted to buy those things you can't help but to buy it. Anyways, what's important is the smile on her face.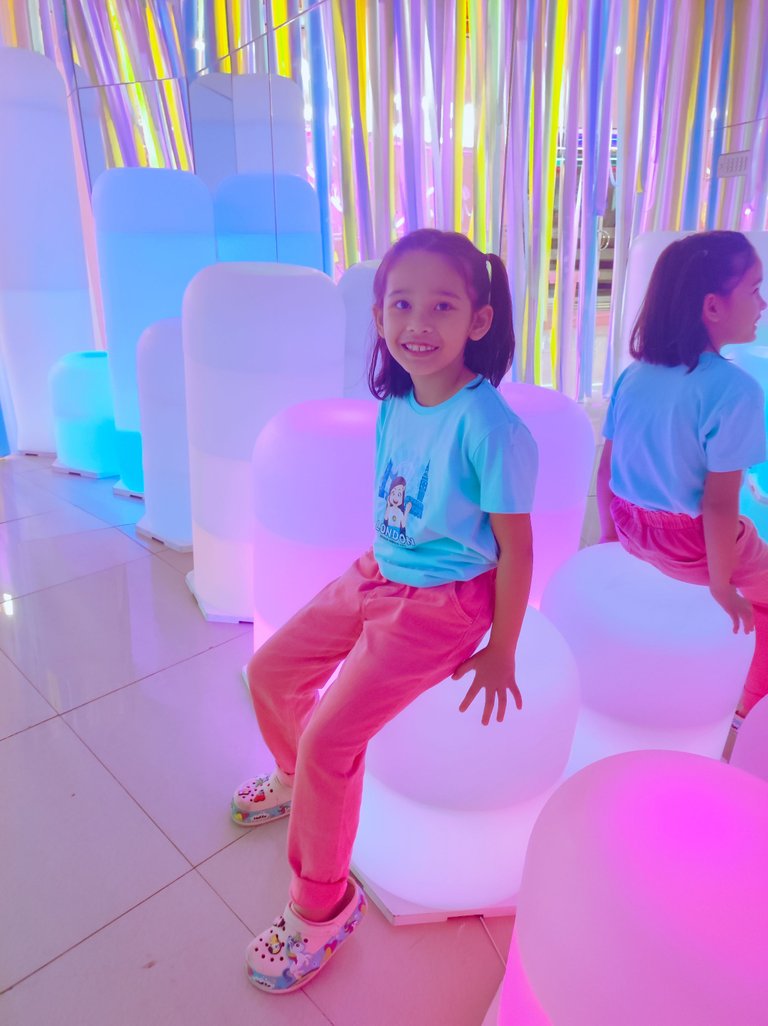 Just look at her willingly smile for a photo at the entrance part of the museum.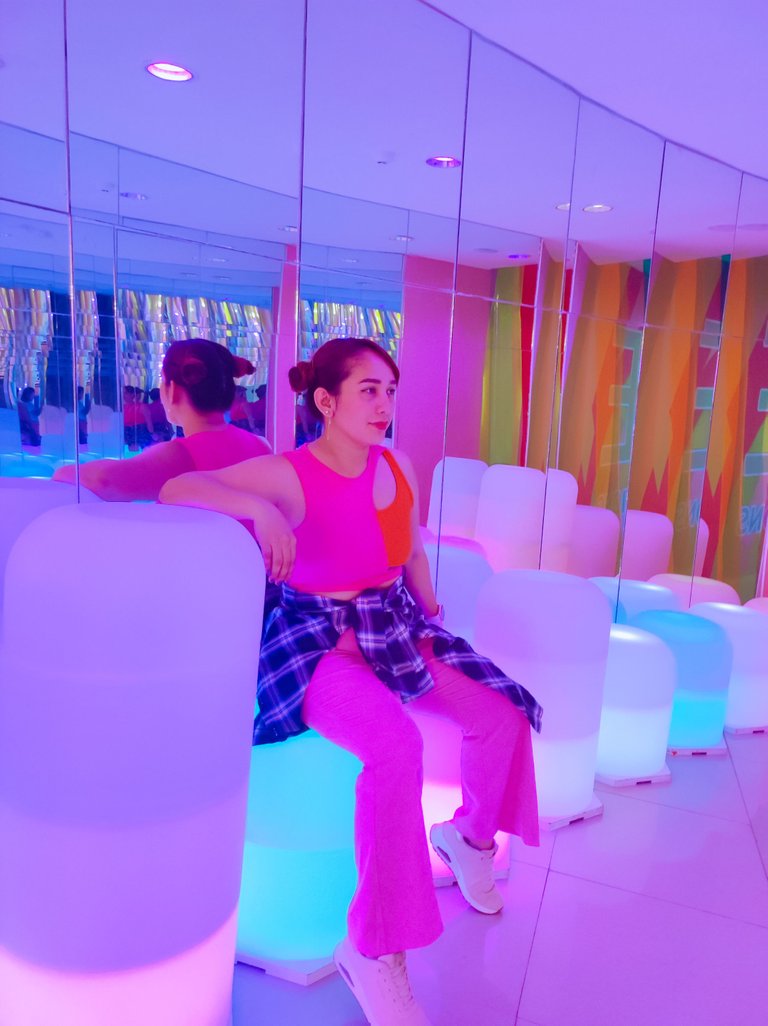 And mommy can't help it too, I also pose for a photo which she willingly took.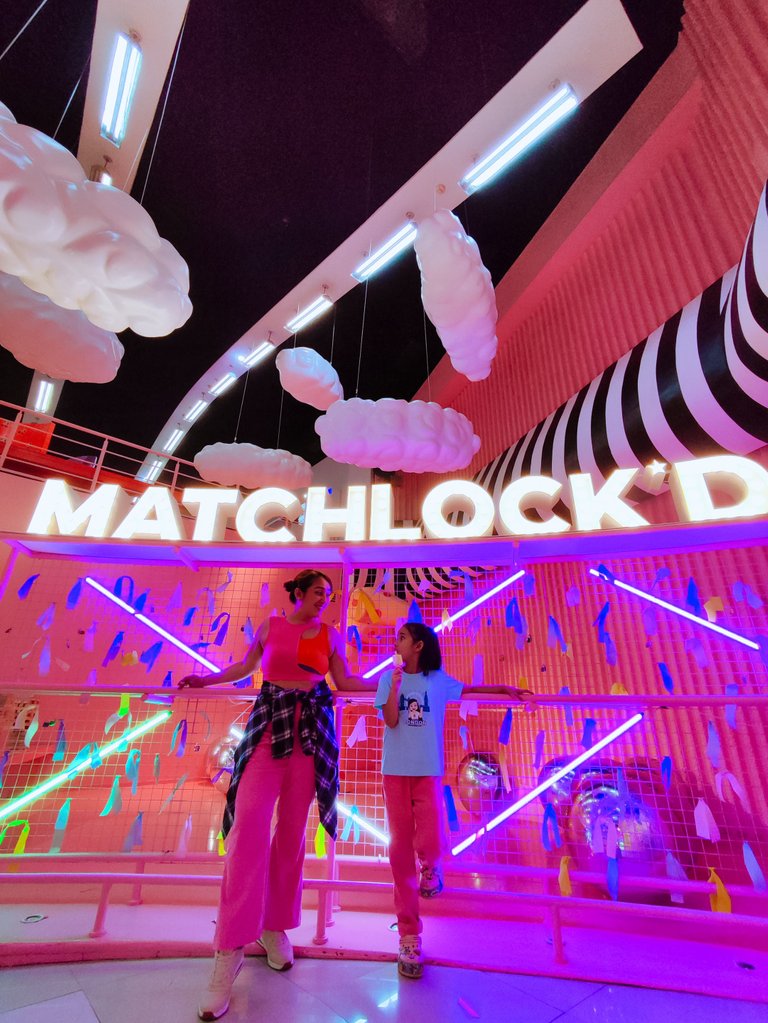 Since it's a date, I have to make sure to take as much photos as we can with the two of us that's why I brought my tripod and remote shutter with me. You can also buy a lock and hang it there if you'd want.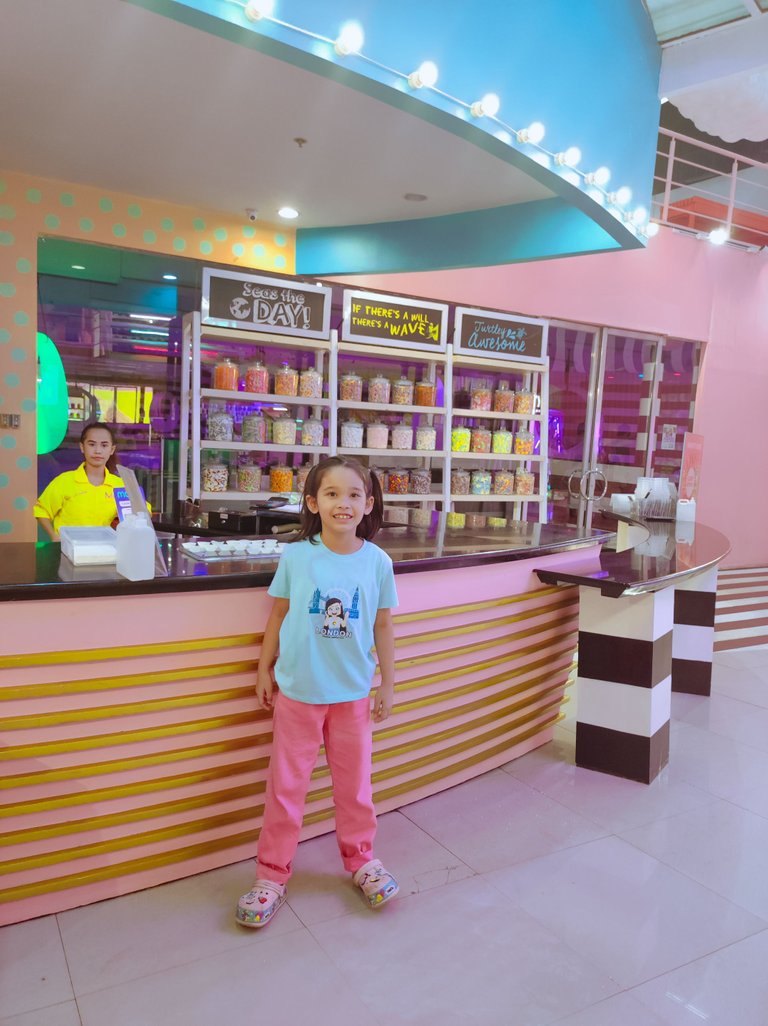 There are candies and gummies for sale inside. They also have free taste of their mochi ice cream which my daughter enjoys.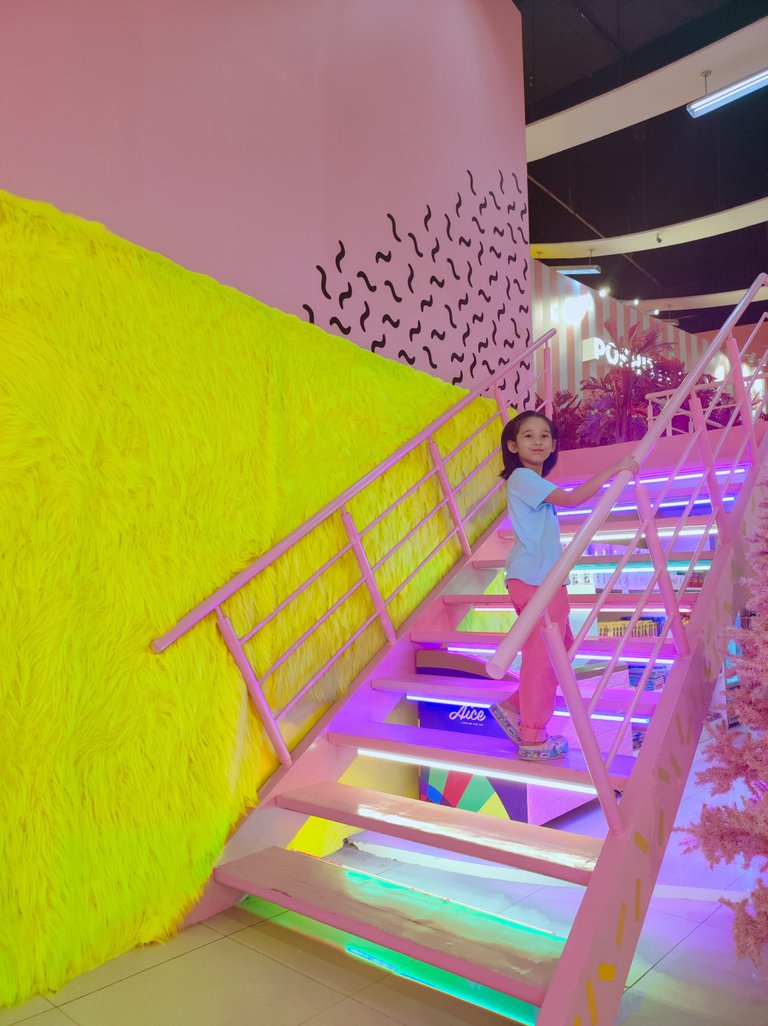 Since there were families at the ground level taking pictures we went upstairs first to explore what's in there and took as many photos as we can.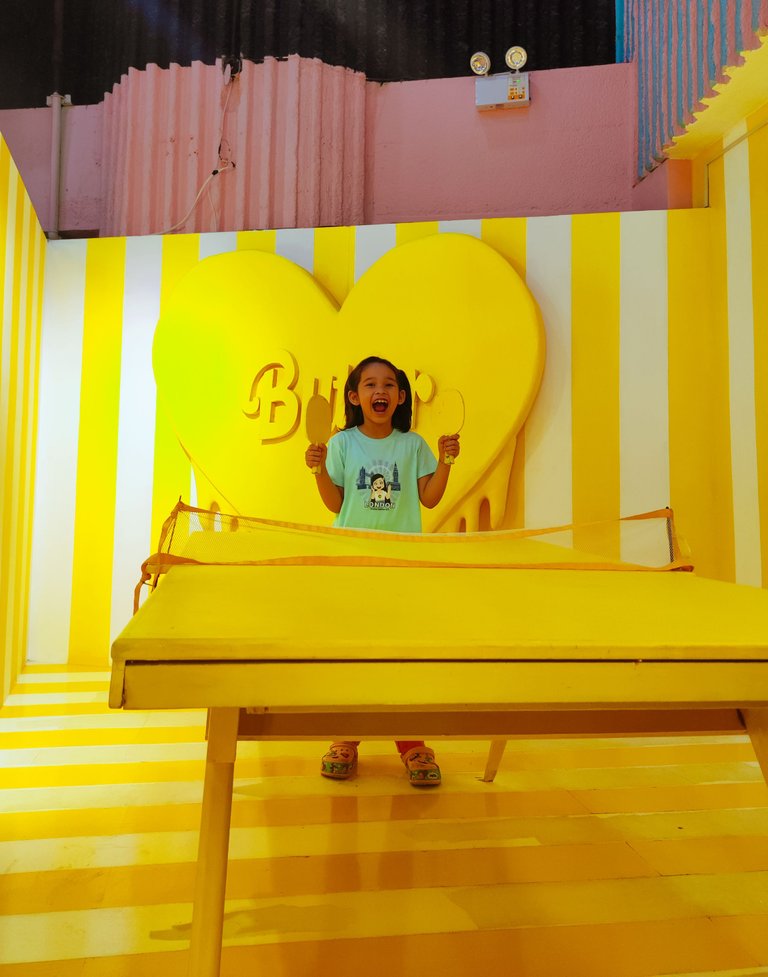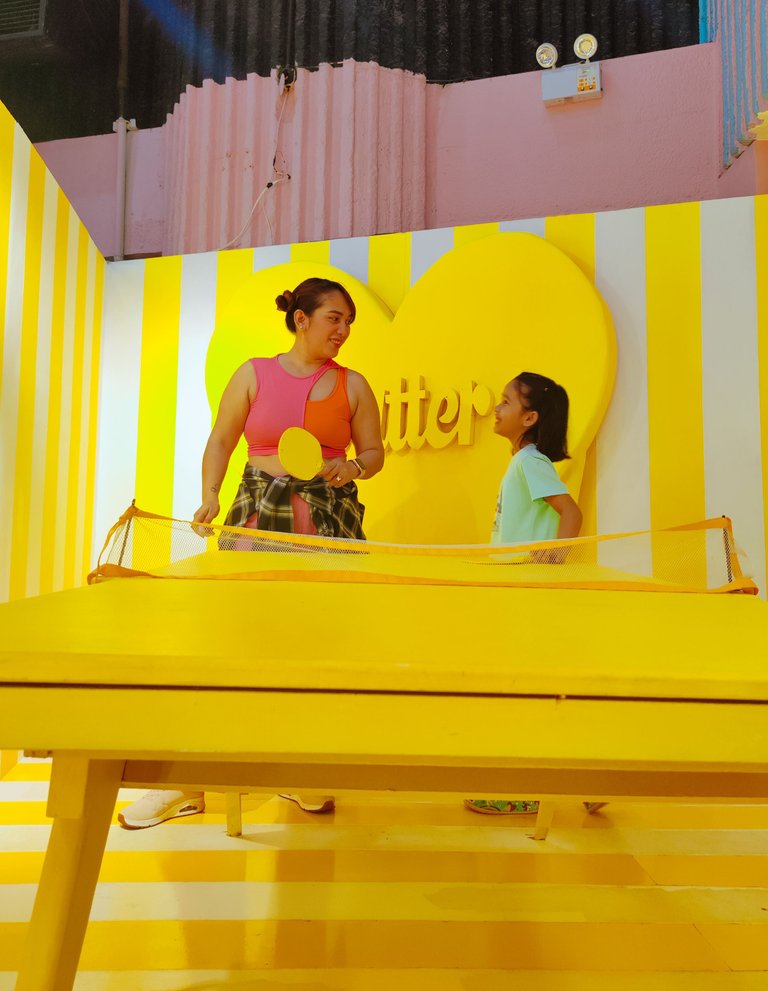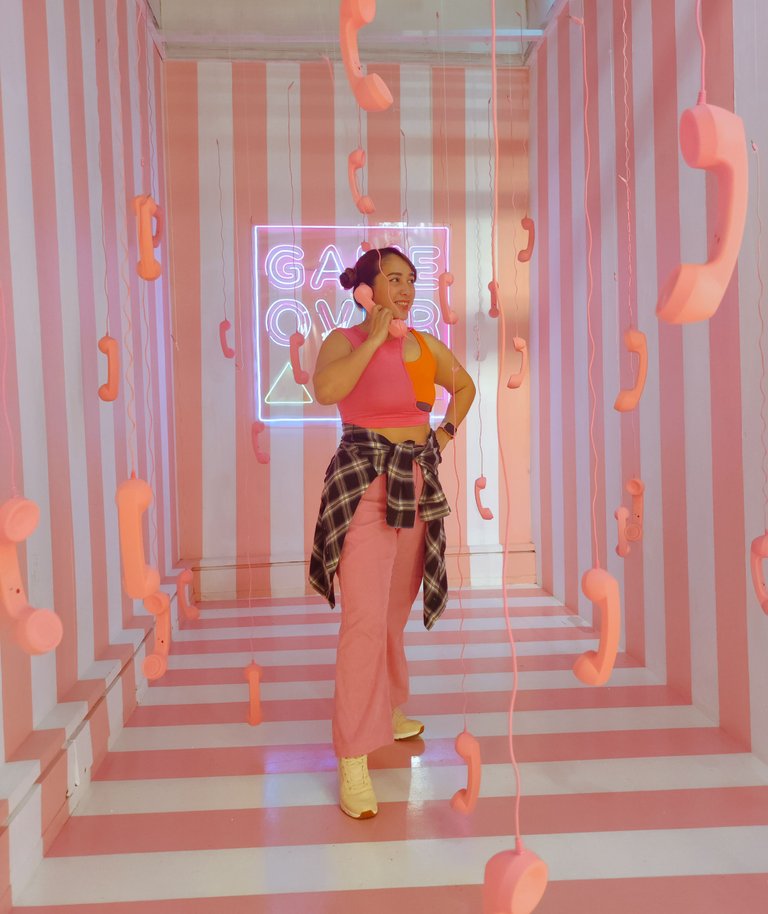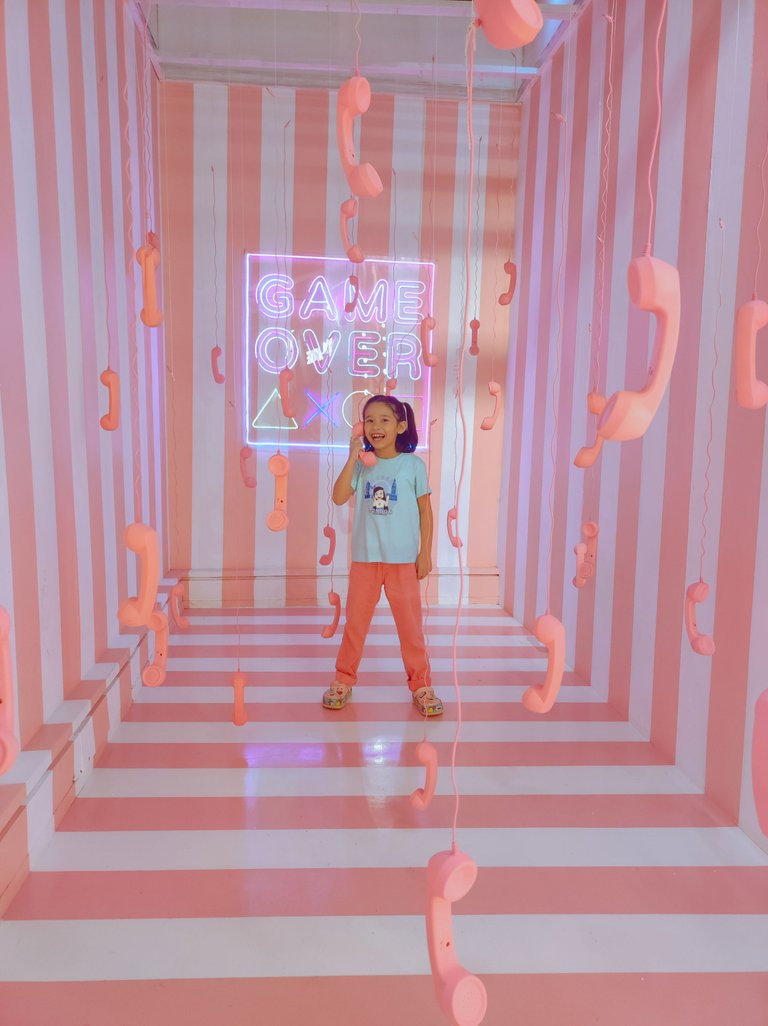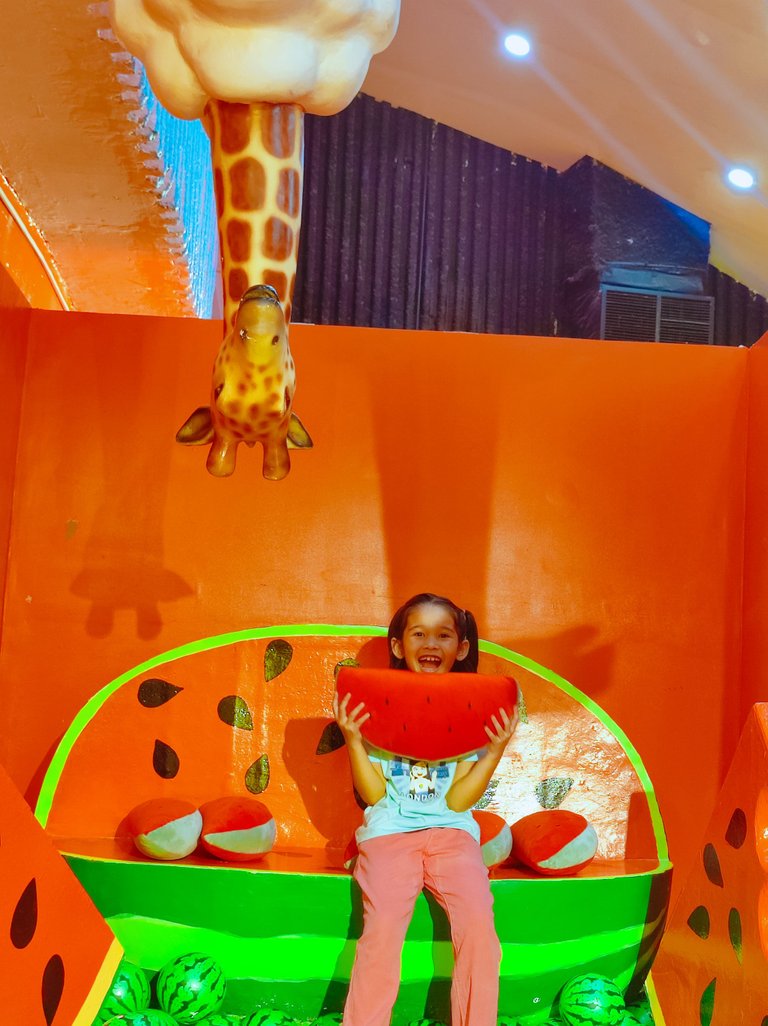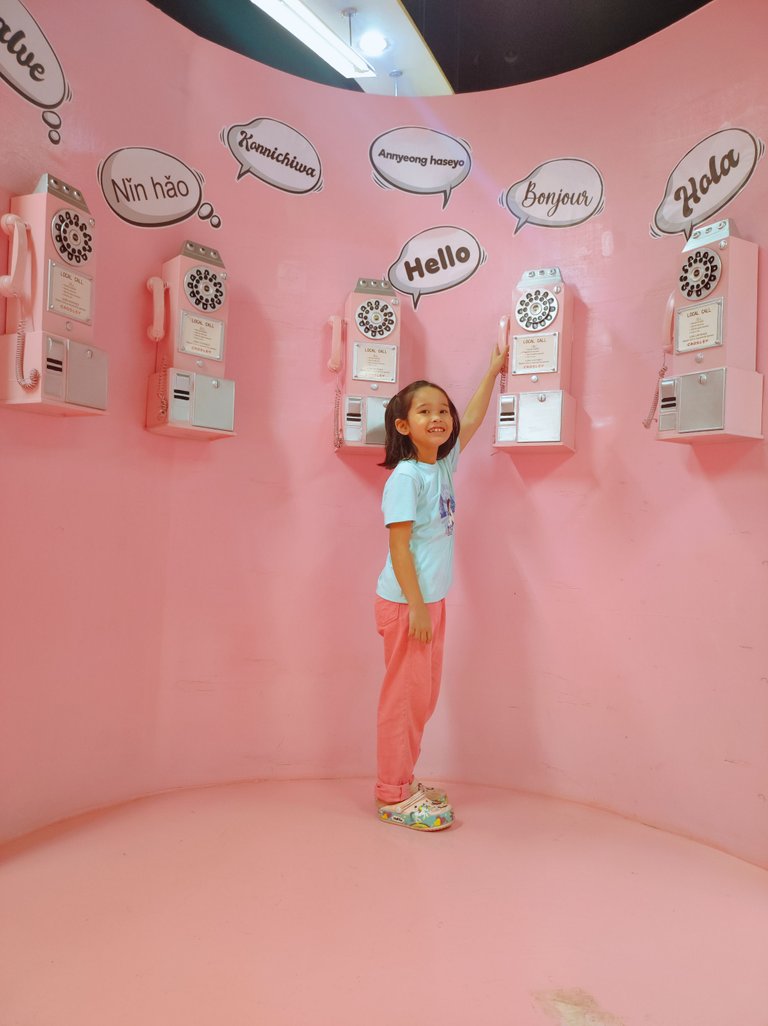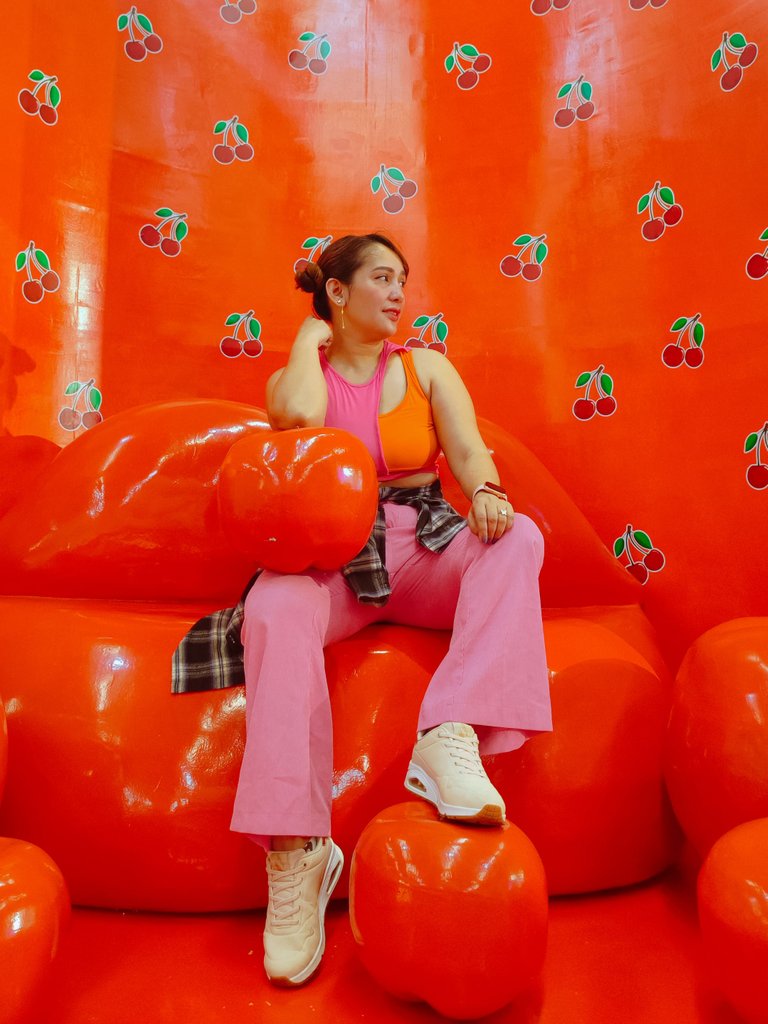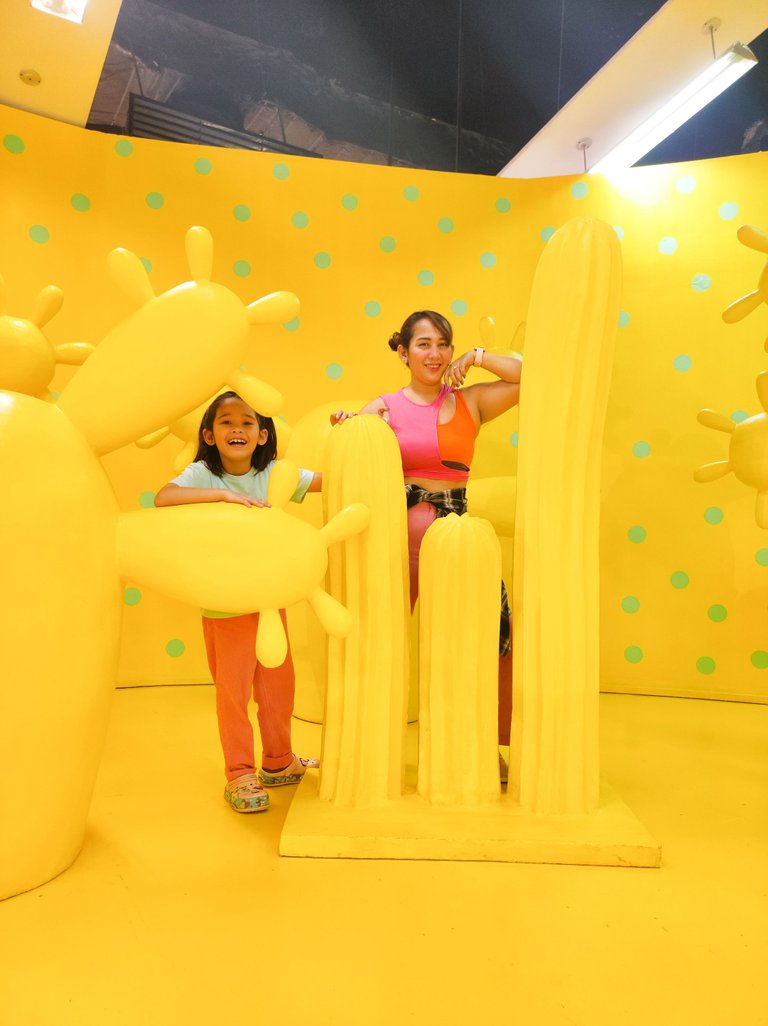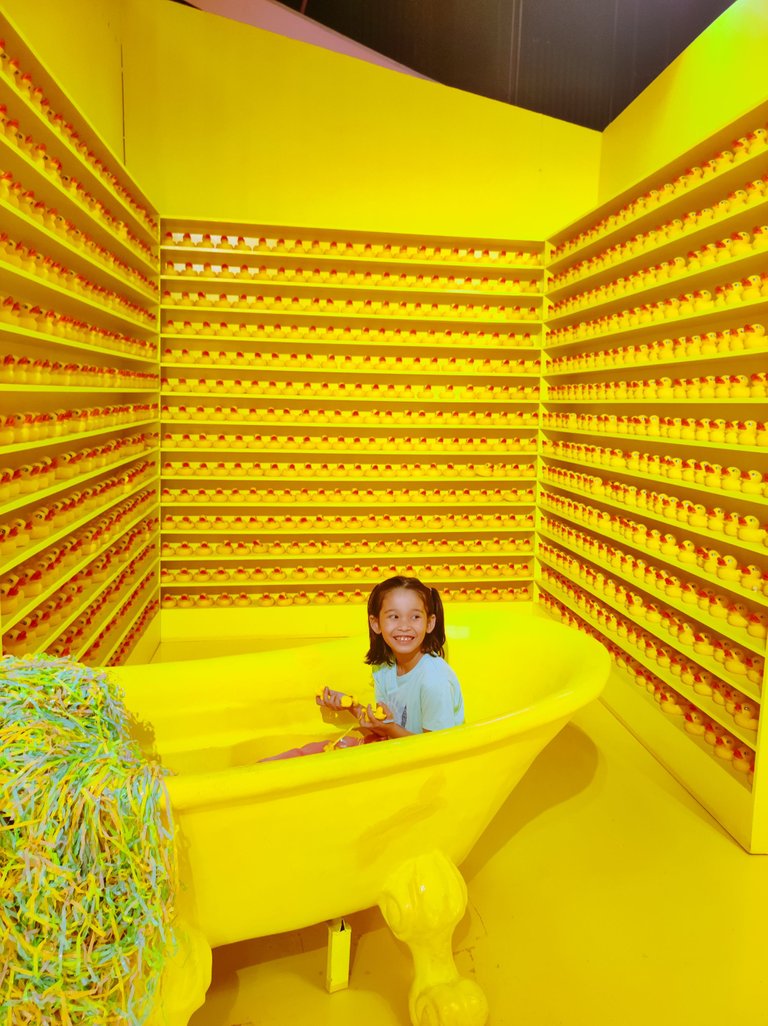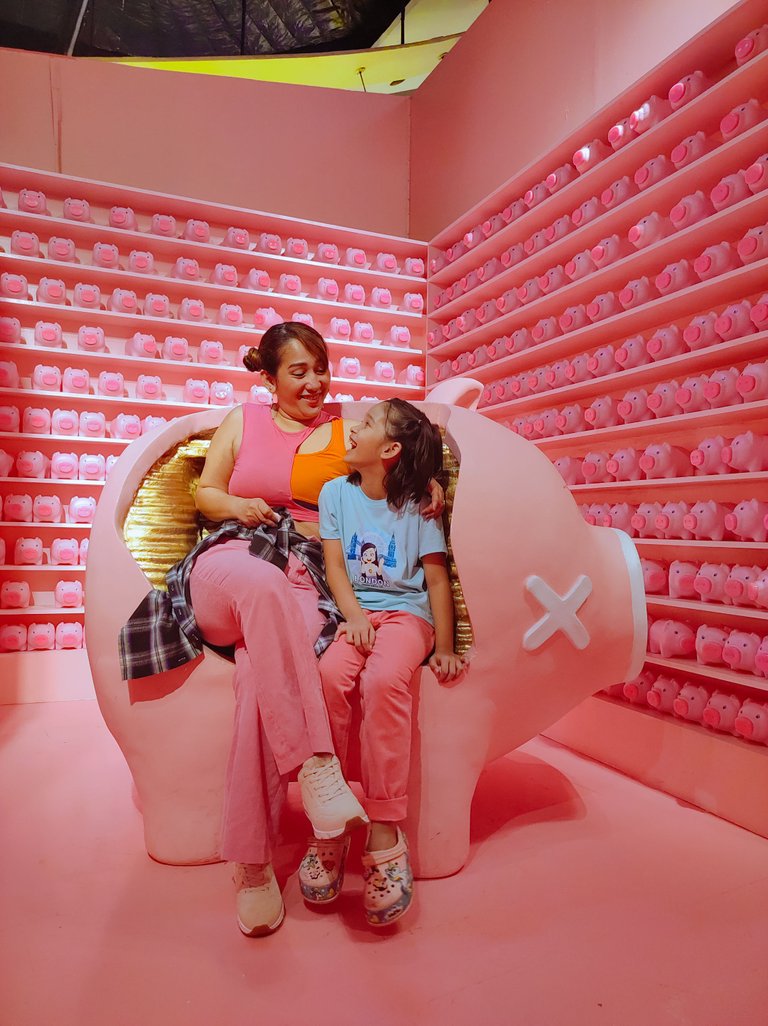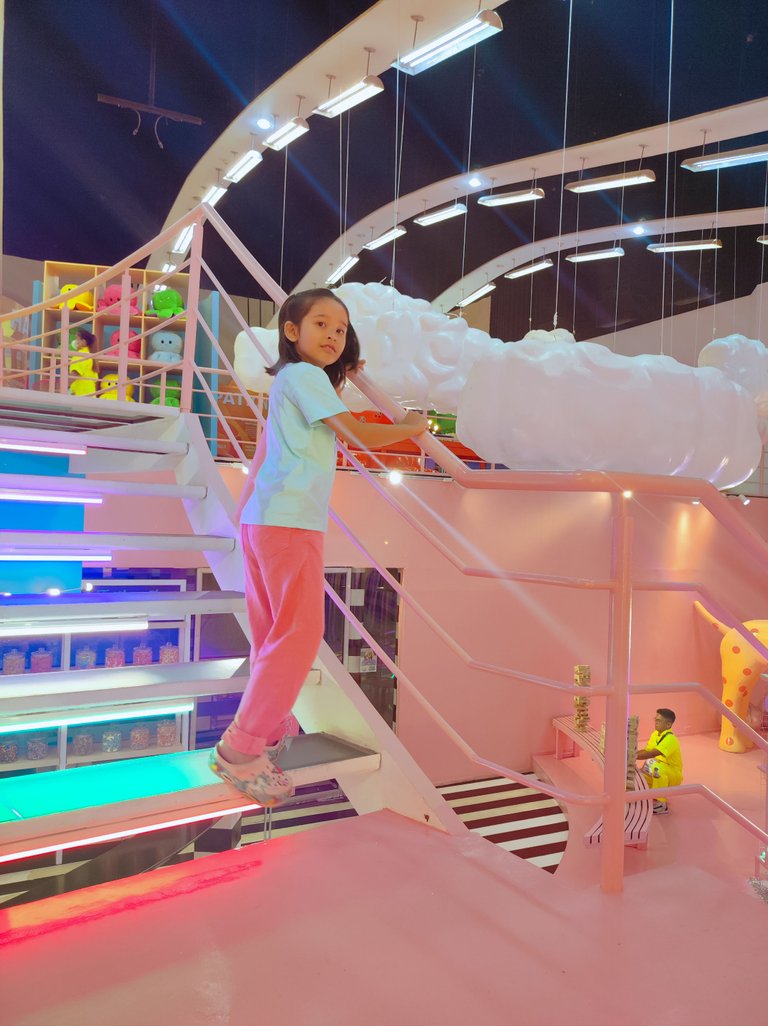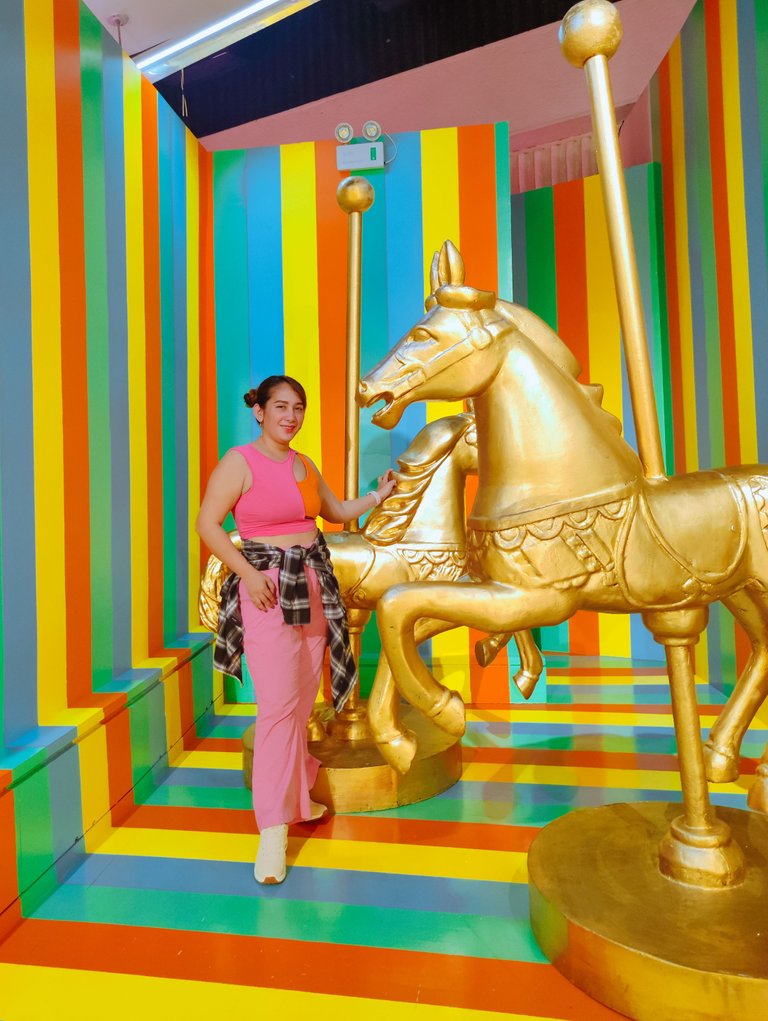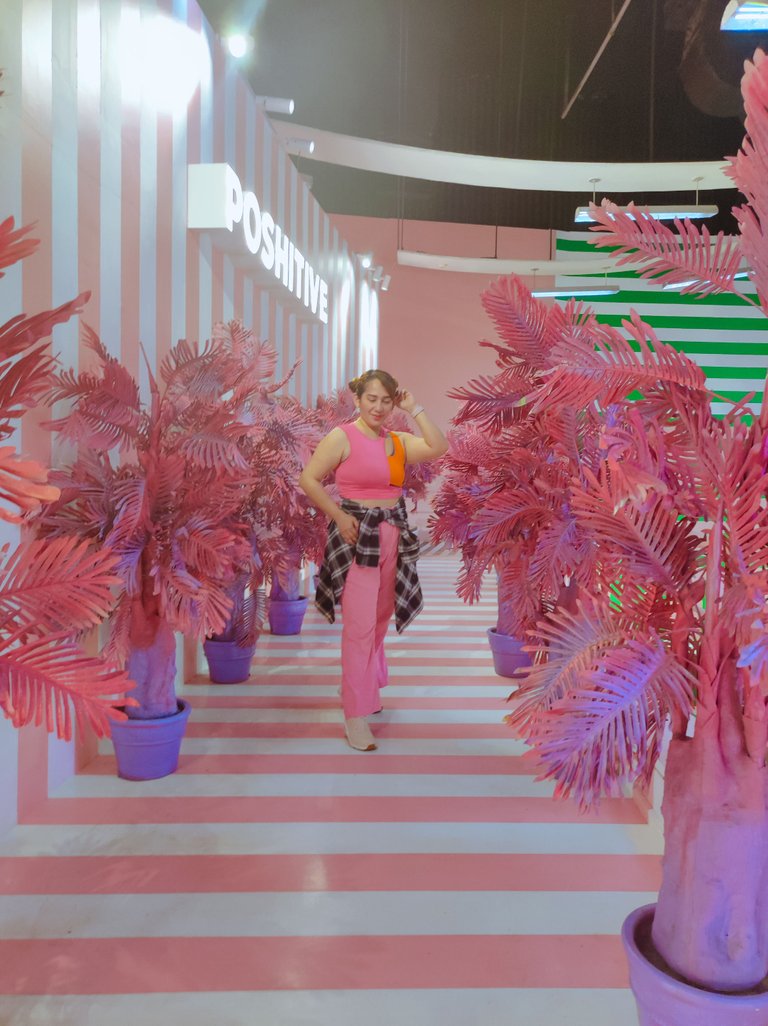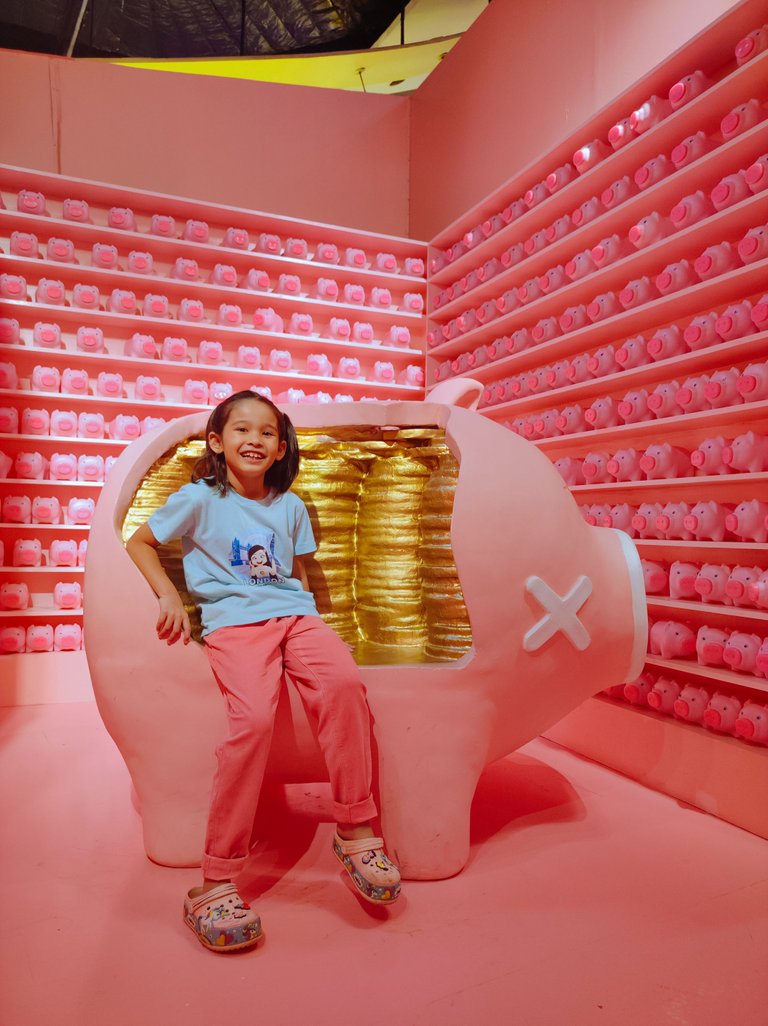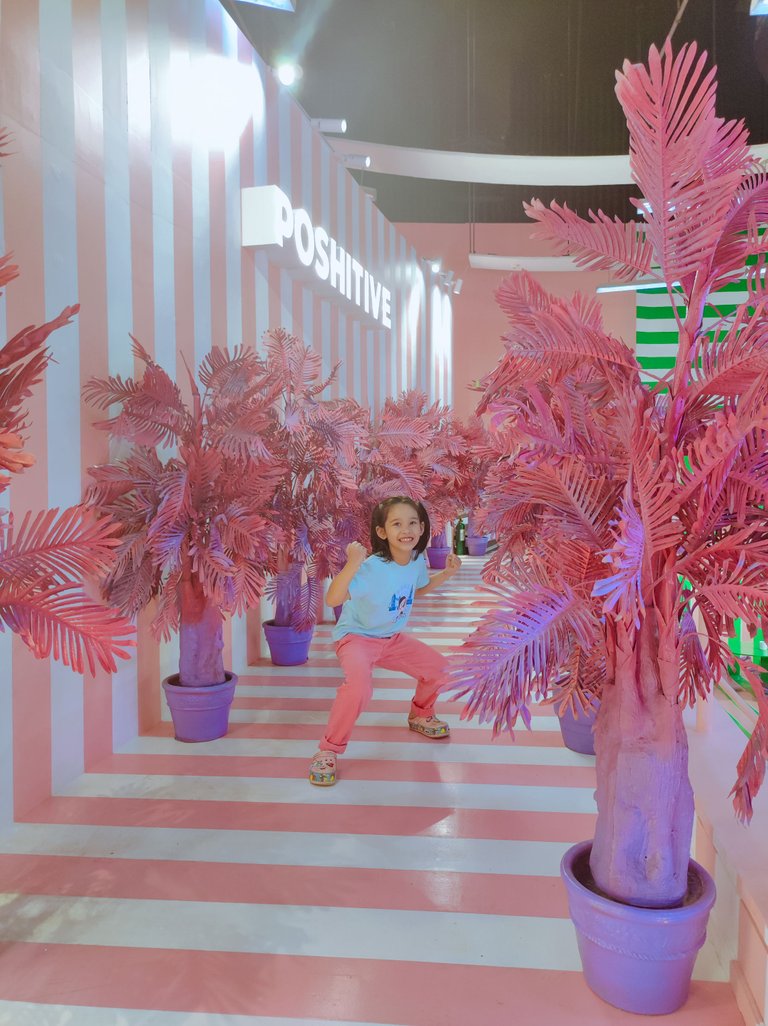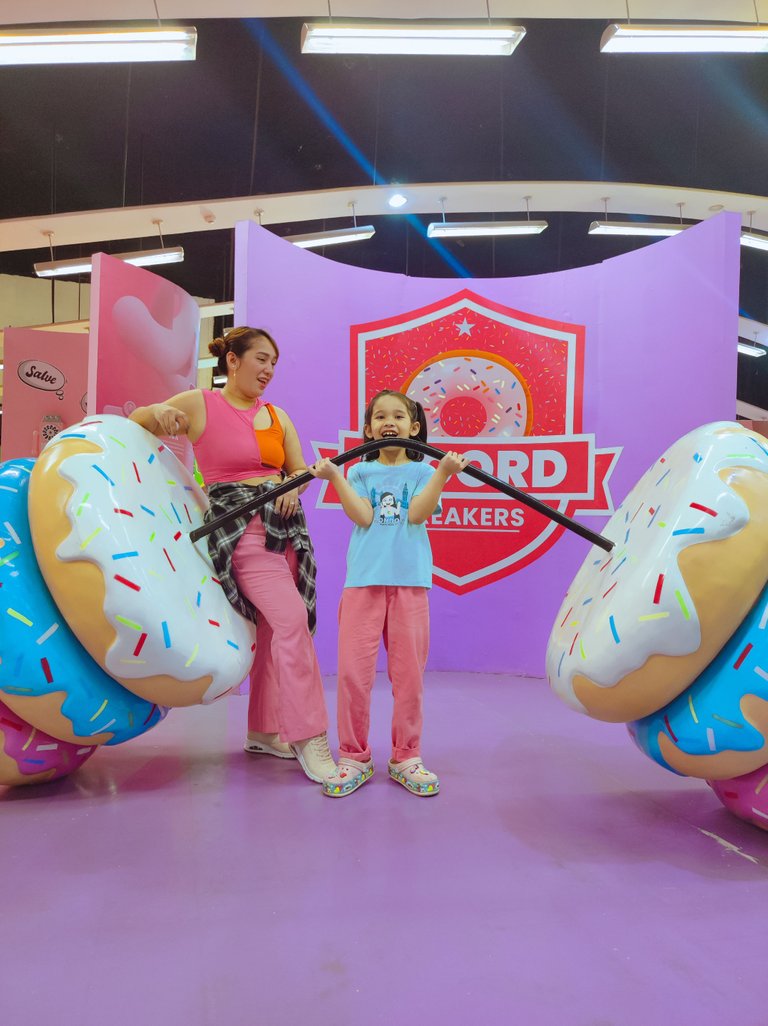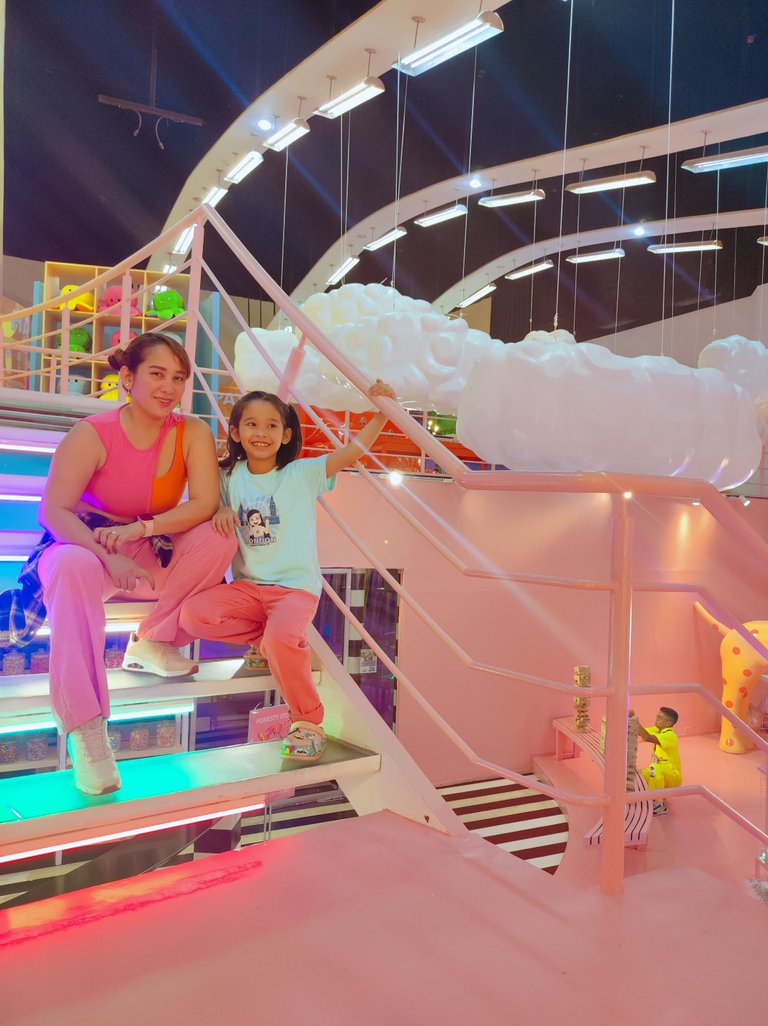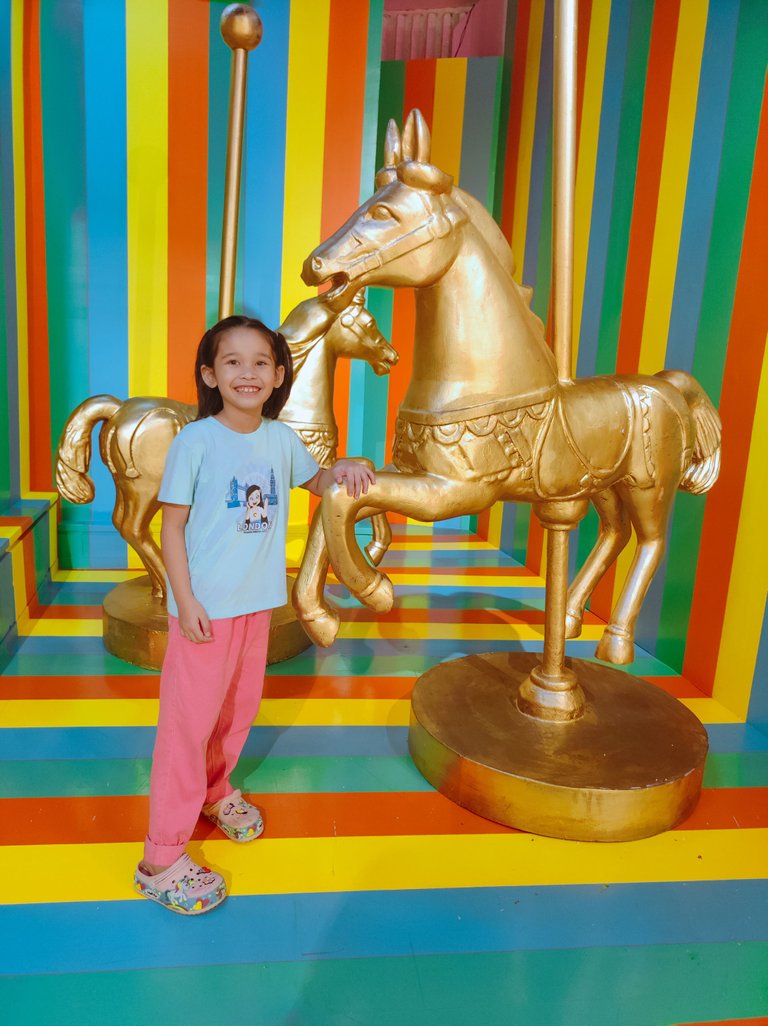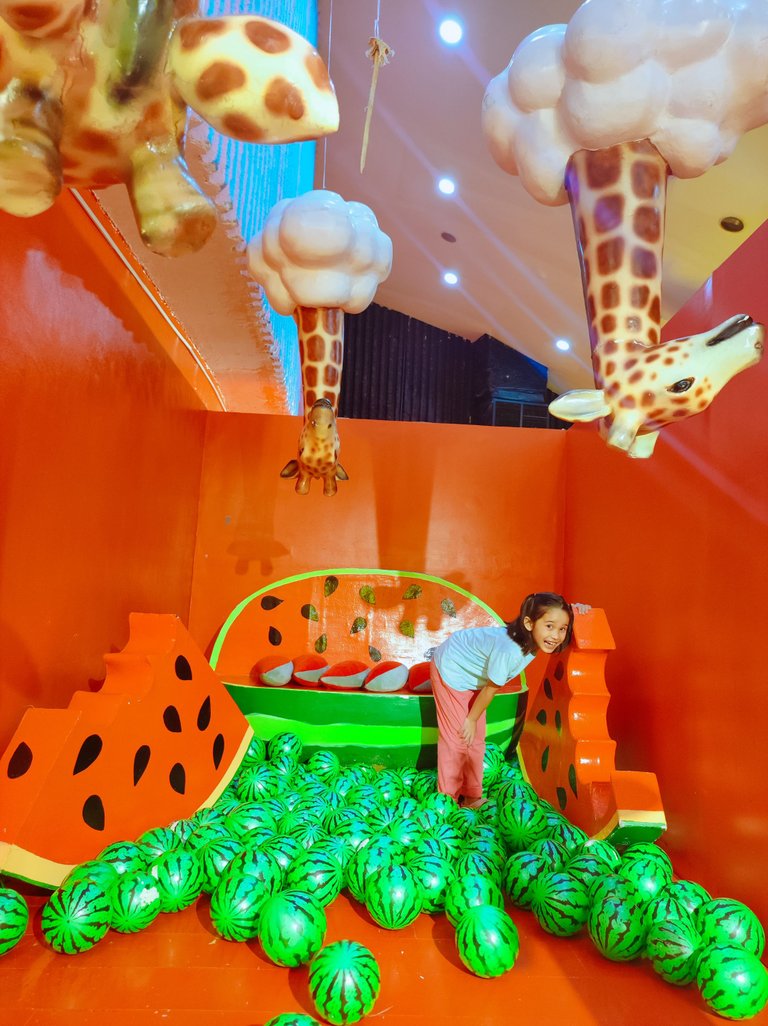 As you can see in the photos, she's really having fun exploring the museum. Her eyes went big when she saw the "Make your own slime" section upstairs.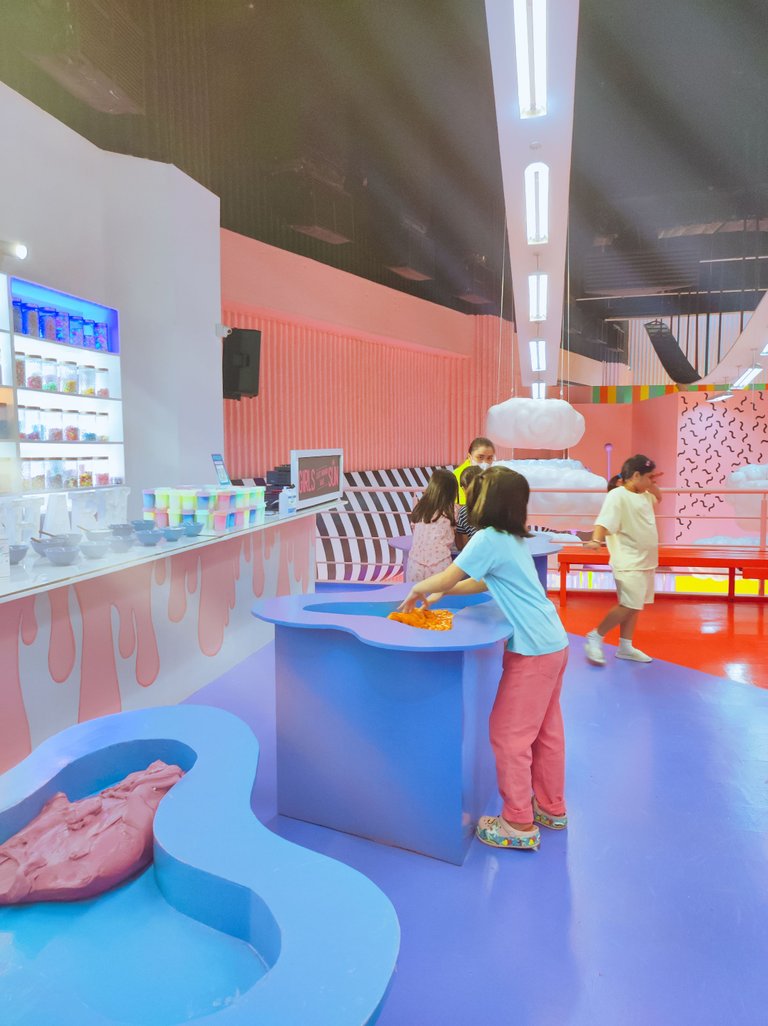 Ofcourse! Mommy needs to buy the slime kit for her to enjoy. She was assisted by the MOE staff and made her own slime for 200 pesos including the container. That's the smallest kit they have since she already have so many slimes at home I just bought her the cheapest one. Since I want her to experience the museum fully.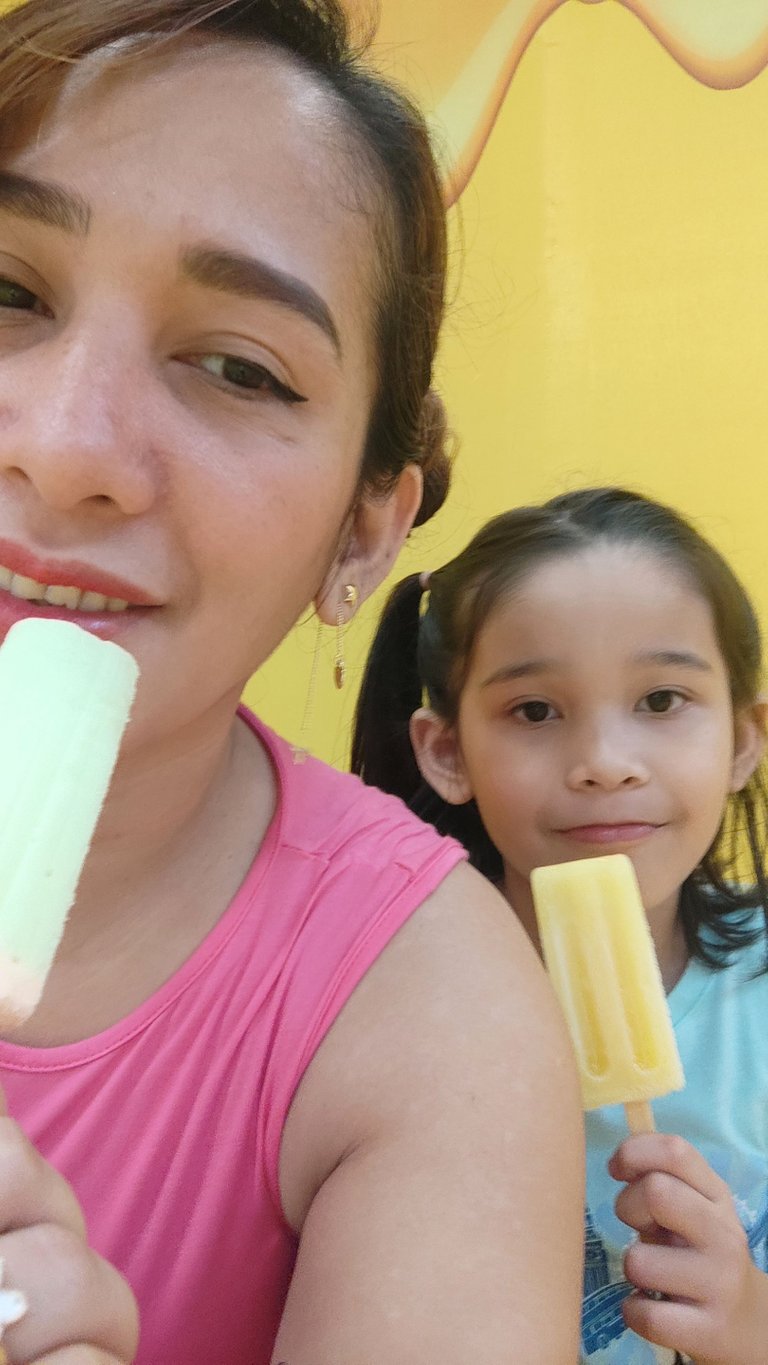 Right after she made her slime we went to get our free Aice ice-cream and pause for a break. Then she went to the inflatable slides. Since she can't play without a socks on we bought her a pair of socks for Php 50.00.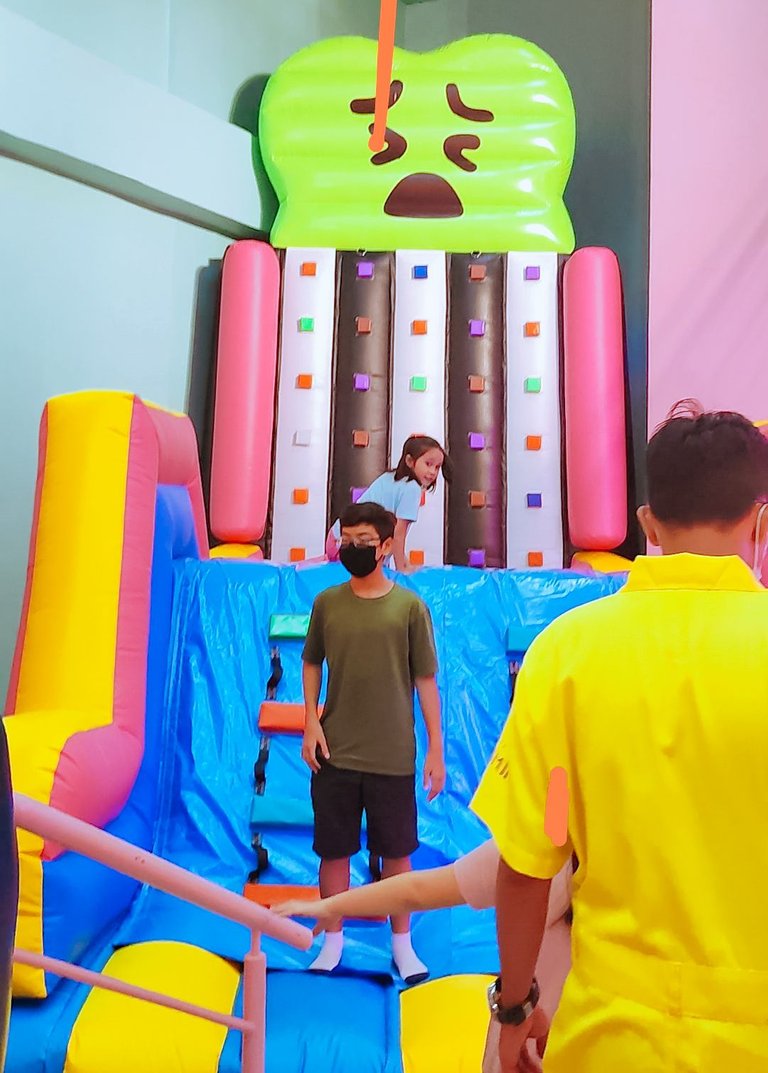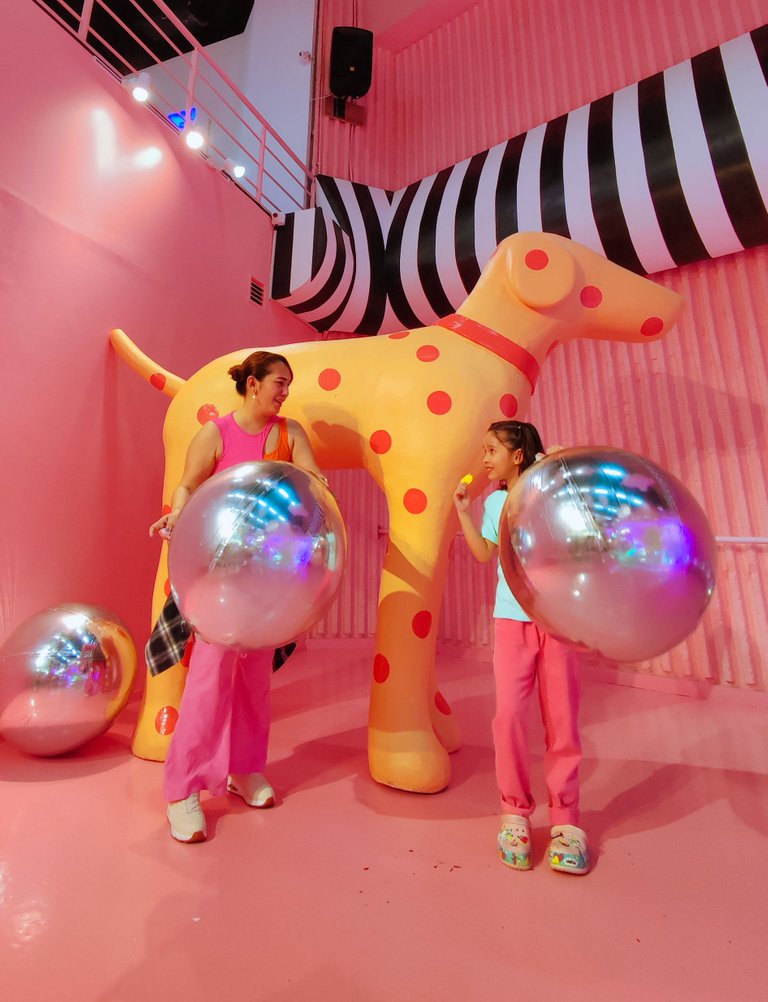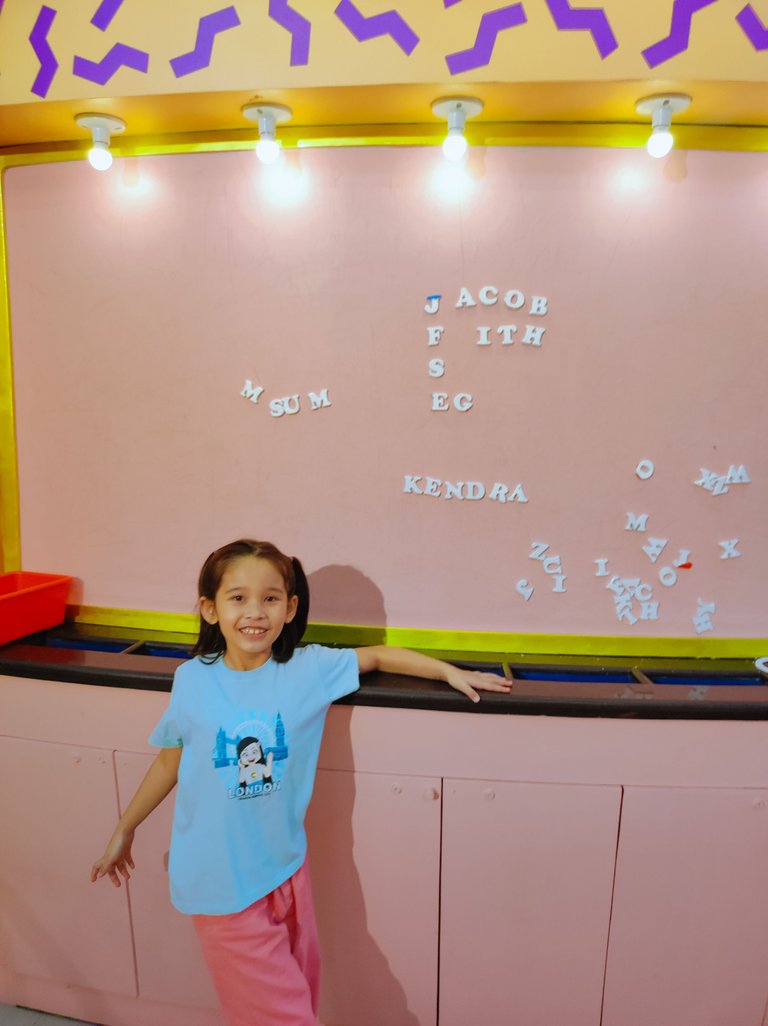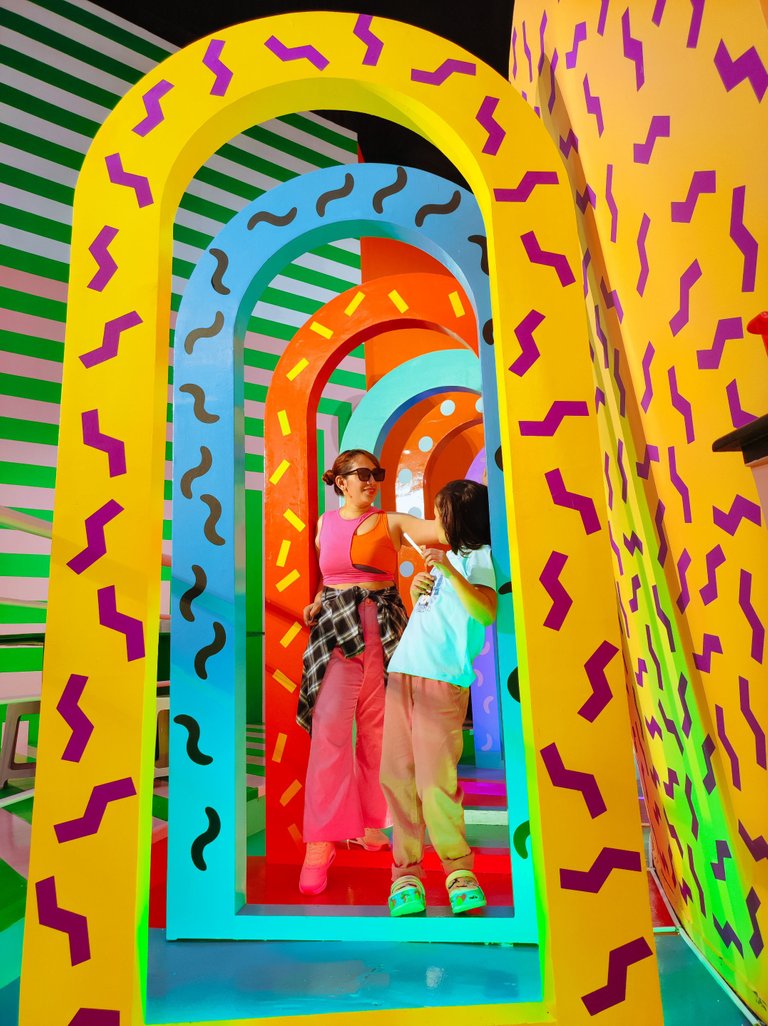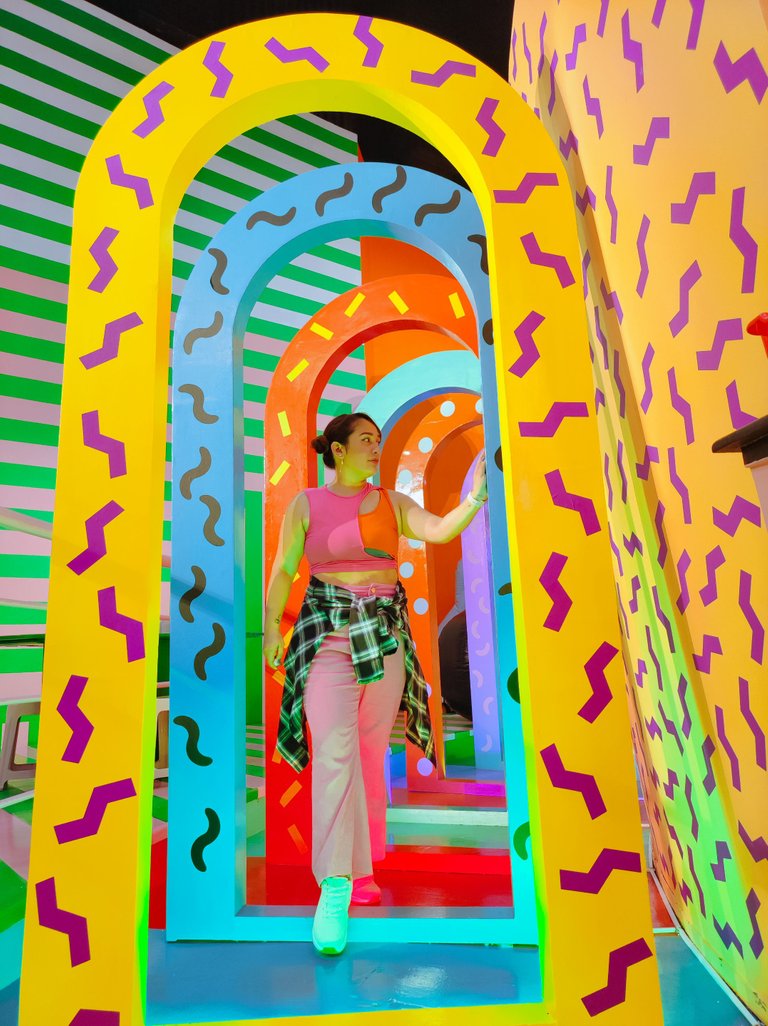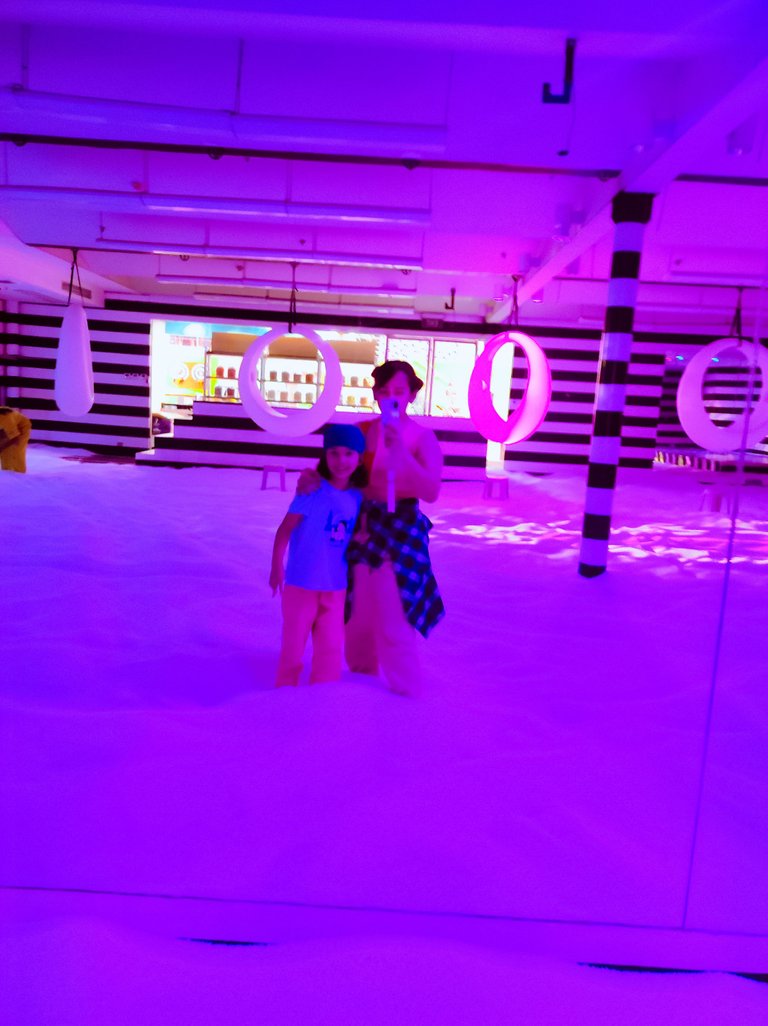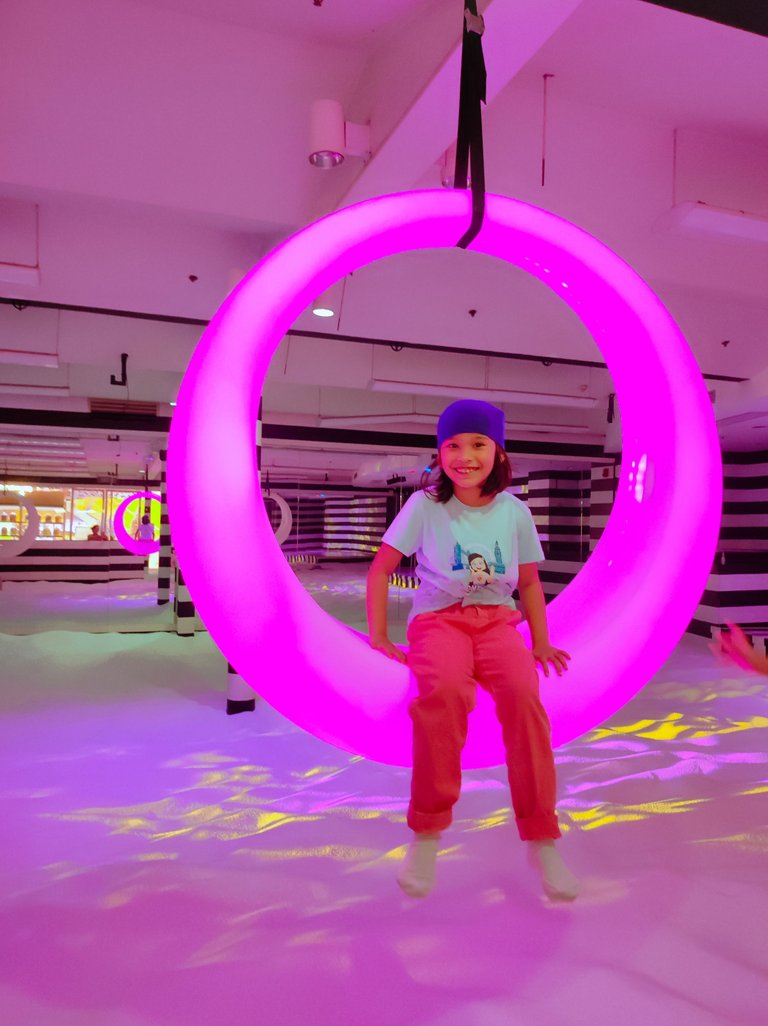 We went downstairs when the crowd went up and take photos again. We went inside their snow room full of tiny styro balls that looks like a snow. Kids need to wear a swimming cup to prevent the tiny styro balls from getting inside their ears. Also, the parent/guardian needs to sign a waiver first before they can go inside since there's no running, jumping and swimming into the fake snow. I went inside to to experience it with my daughter. We spend 15 minutes inside playing and then went out.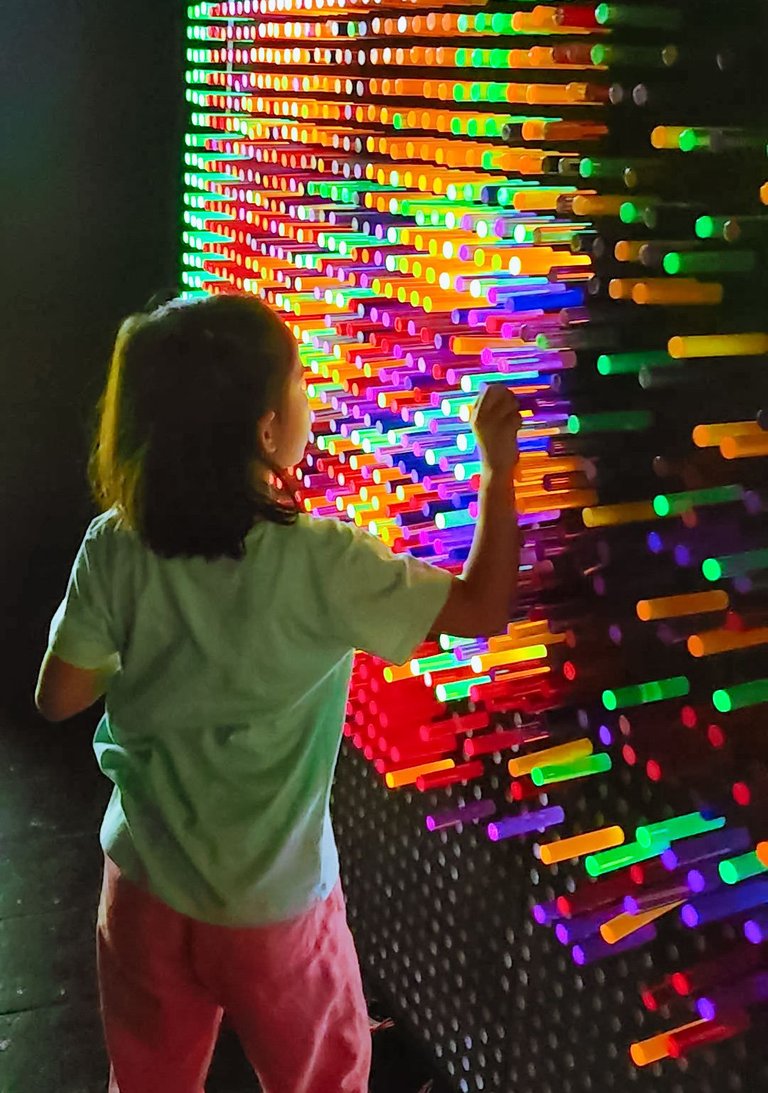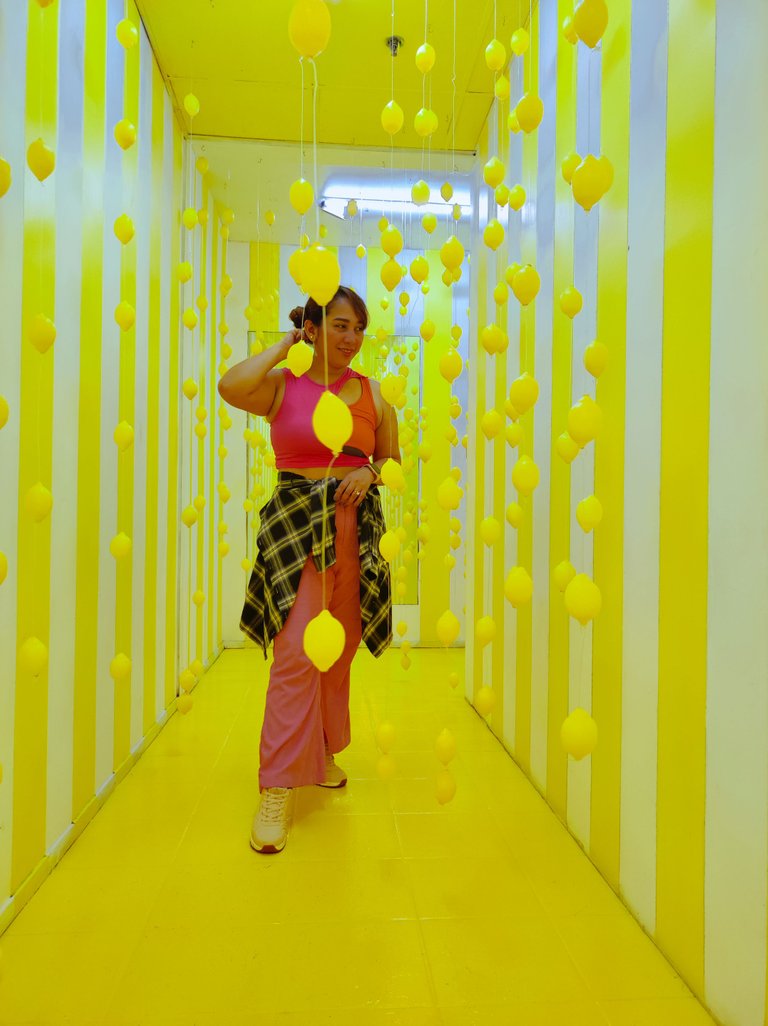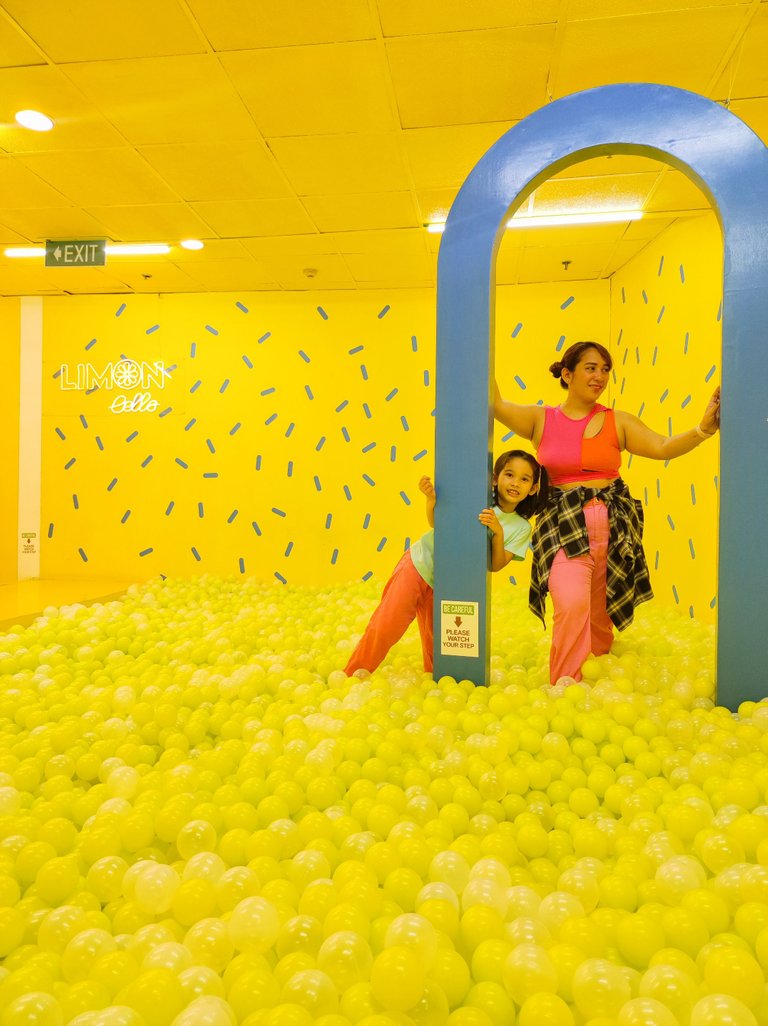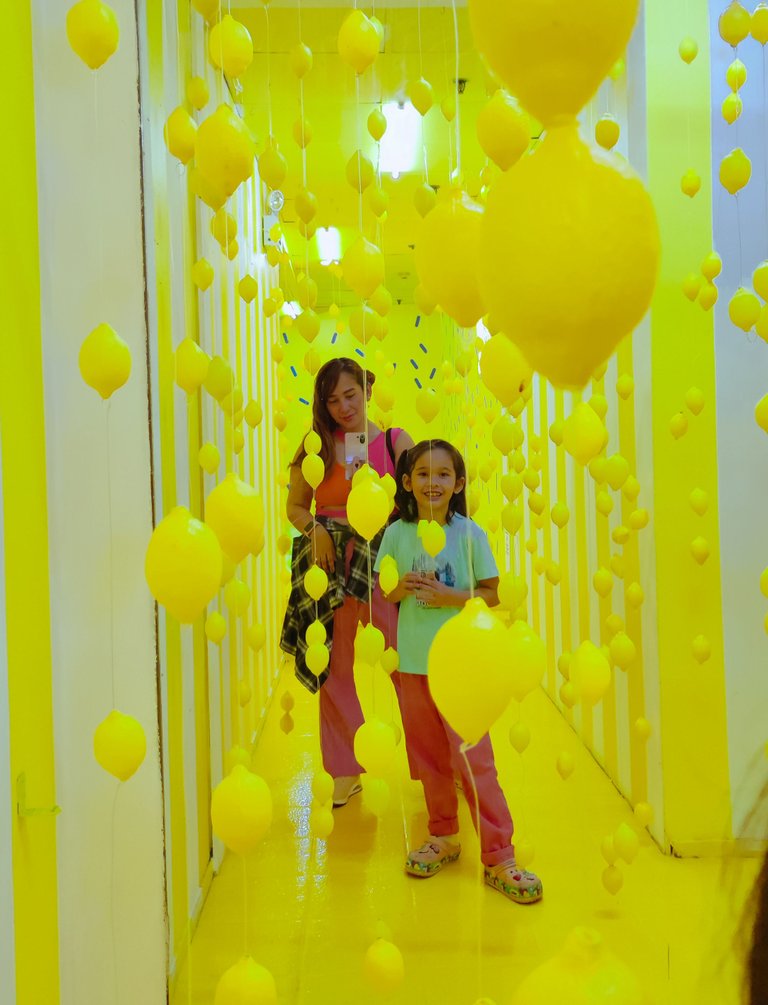 The exit part is where you can find the lemon room. There's a play pen as well full of little balls for children to play. I think we were inside for an hour enjoying the beautiful Museum of Emotions. My daughter already asked to go back there next time which means it made her happy.
Museum of Emotions is located at 3rd floor level of Ayala Center Cebu near Kids Paradise. You can book your visit ahead just visit them at their Facebook page.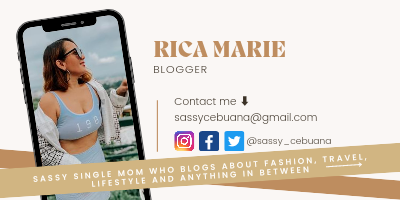 INSTAGRAM | TWITTER | FACEBOOK