Hola mi gente bella de Motherhood.
Hello my beautiful people of Motherhood
Los accidentes y emergencia siempre son situaciones que nos estremecen despertando en nosotros sentimientos de angustia, miedo, llanto, nervios, impotencia y mas. Hoy les quiero expresarle mi tristeza. Por un evento que me pasó, mi hija sufrió un accidente leve en casa que me llevo a quedar congelada por un segundo, verla en esa situación me entristeció.
Accidents and emergencies are always situations that shake us, awakening in us feelings of anguish, fear, crying, nerves, helplessness and more. Today I want to express my sadness. Because of an event that happened to me, my daughter suffered a minor accident at home that made me freeze for a second, seeing her in that situation saddened me.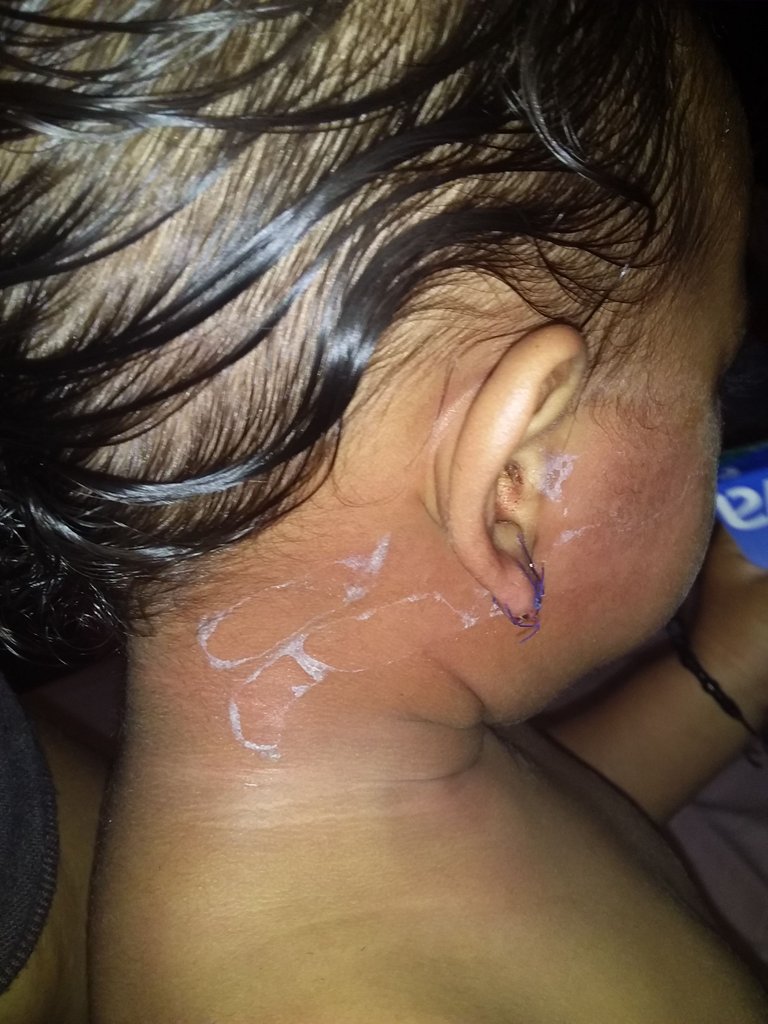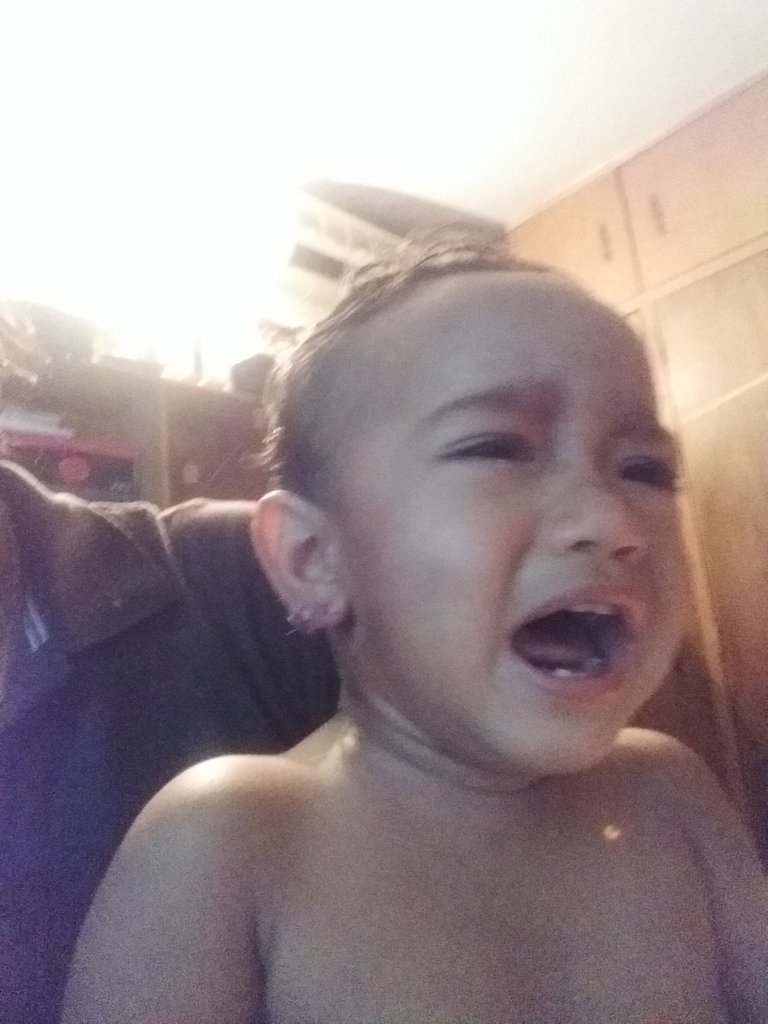 Les cuento que soy madre primeriza pues después de tantos años de intentar tener un hijo me di por vencida, solo Dios sabe cuando debe ser el momento indicado y así fue tuve a mi pequeña Valery quien hoy en día tiene 1 año de edad, cuando nació le compre unas argollas hermosas para siempre se acostumbrara a usar zarcillos y lucir femenina ya que como tiene el cabello corto encrespado siempre la confunden con un varón jajaja, he acostumbrado usar el coche para llevarla algún lugar y este dia al llegar a casa mi tío la quiso cargar y no se fijo que una de las argollas le quedo enganchada con el coche la jalo tan fuerte que le abrió el ovulo en dos. Al verla en esa situación salimos corriendo al hospital por la emergencia allí la doctora pediátrica le colocaron anestesia hay fue cuando me asusté demasiado porque la vi muy vulnerable quería levantarse y no podía por la anestesia, que le cosió agarrándole 8 puntos.
I am a first time mother because after so many years of trying to have a child I gave up, only God knows when the time is right and so I had my little Valery who today is 1 year old, When she was born I bought her some beautiful earrings so she would always be used to wear tendrils and look feminine since she has short frizzy hair, she is always mistaken for a boy hahaha, I used to use the car to take her somewhere and this day when I got home my uncle wanted to carry her and he did not notice that one of the earrings got caught in the car and he pulled it so hard that it opened her ovum in two. When we saw her in that situation we ran to the hospital for the emergency room where the pediatric doctor put her under anesthesia and that's when I got too scared because I saw her very vulnerable and she wanted to get up but she couldn't because of the anesthesia, which sewed her up and gave her 8 stitches.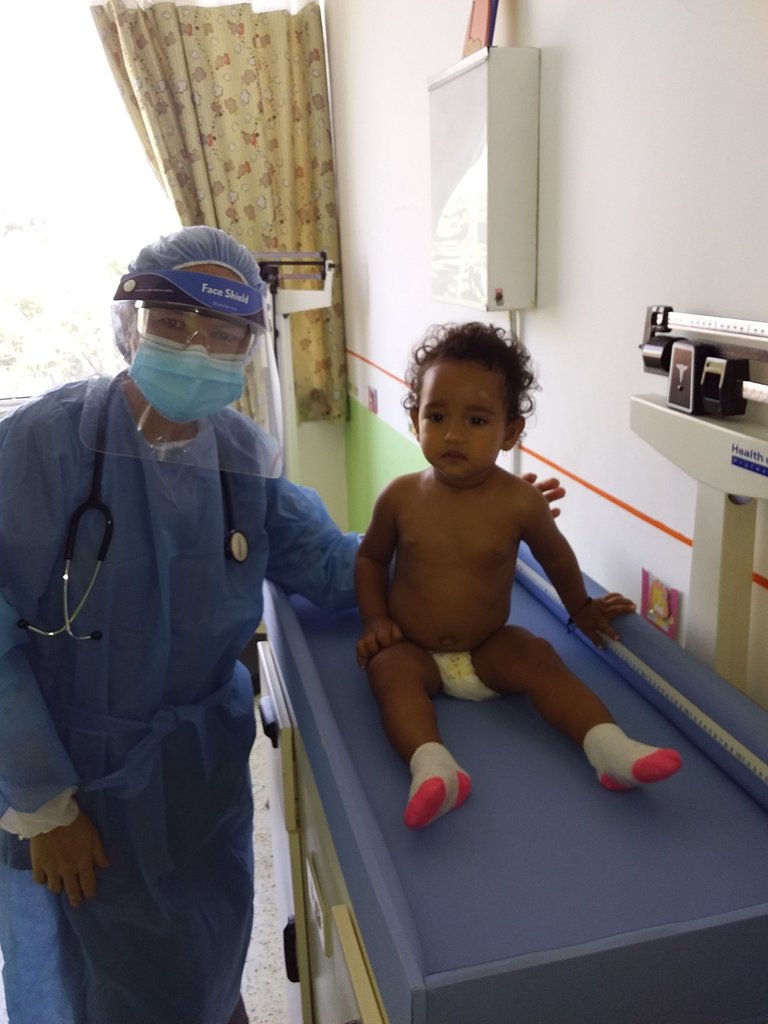 Son situaciones donde debemos sacar las fuerzas para responder rápido a la emergencia con nuestros hijos, ya que mi esposo no ayudaba porque no pudo controlar su nerviosismo y no estaba en capacidad para tomar a la niña, solo en el hospital después que todo estaba controlado fue que el se decidió a cargarla, yo pude reaccionar mas rápido pero después que todo paso fue que me invadió los nervios.
These are situations where we must find the strength to respond quickly to the emergency with our children, since my husband did not help because he could not control his nervousness and was not able to take the child, only in the hospital after everything was under control was that he decided to carry her, I could react faster but after everything happened was that I was overcome with nerves.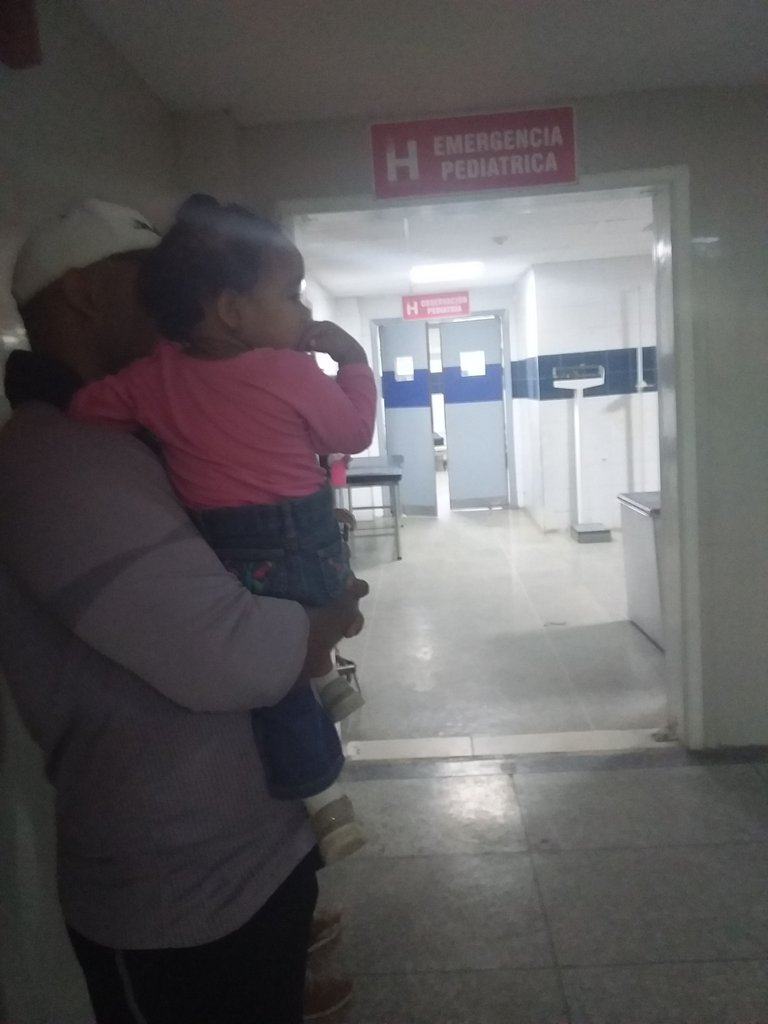 Les puedo decir que un hijo trae mucha alegría a la vida, no solo de la madre y padre también de las personas que la rodea, en mi bebe me hace más fuerte cada día Yo fui la que estuvo con ella. Sufrí lo mismo que ella, el corazón se me pone tan pequeño solo de recordarlo.
I can tell you that a child brings a lot of joy to life, not only from the mother and father but also from the people around her, in my baby it makes me stronger every day I was the one who was with her. I suffered the same as her, my heart gets so small just remembering it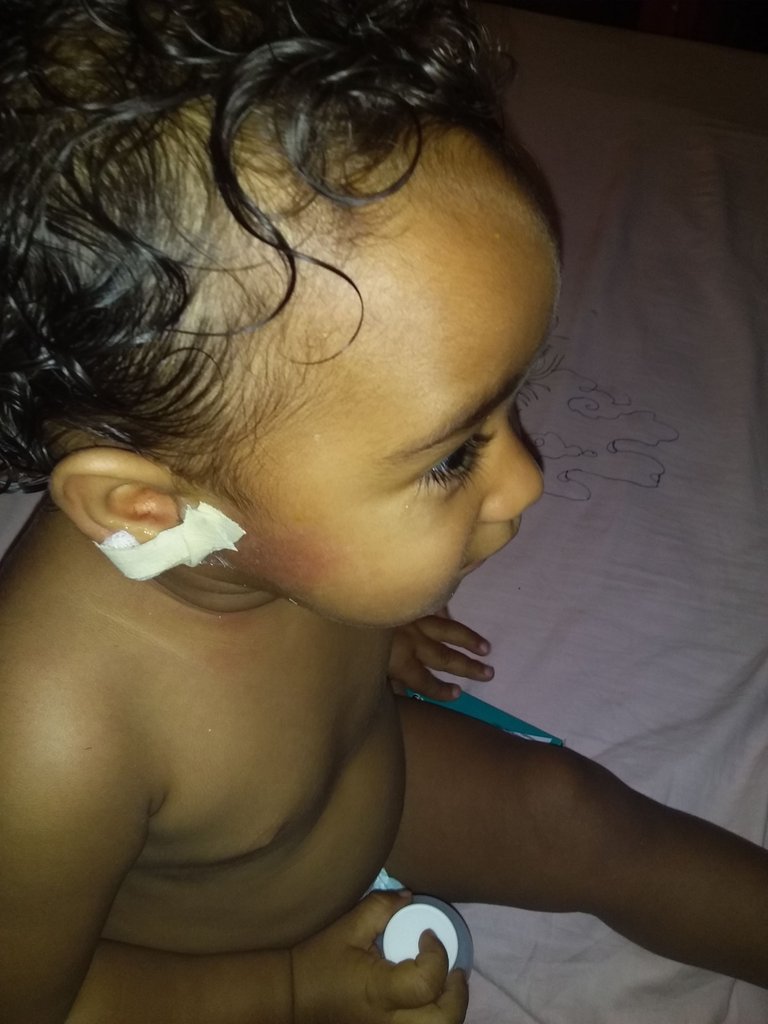 Les puedo decir que ser madre duele y aprendo cada día a superar obstáculos que al final es una enseñanza para mi hija Valery Milagros. TE AMO MUCHO MI HIJA.
I can tell you that being a mother hurts and I learn every day to overcome obstacles that in the end is a teaching for my daughter Valery Milagros. I LOVE YOU VERY MUCH MY DAUGHTER.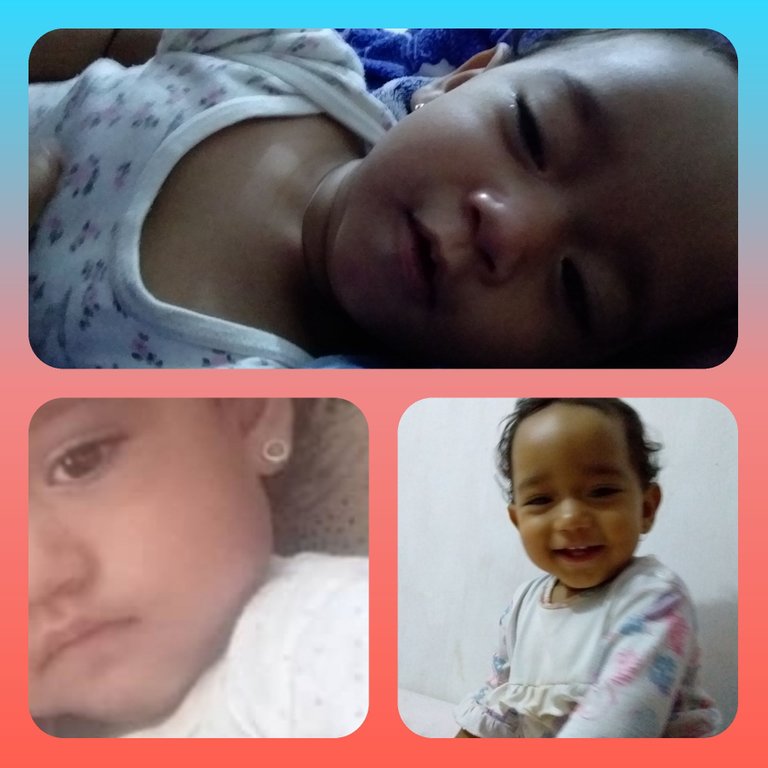 Las fotos son de mi autoria @valprincess
The photos are by me @valprincess