Hi friends, lovers of beautiful mushrooms and mushrooms grow in several seasons, and one of Indonesia has a long summer, and this month according to the conversation of the ancients, this month September is a hot month and where it is difficult for farmers to plant because they hope for rain in the middle of the month and the end of the month. to make work easier and harvest time which also looks very good when it rains. And here is not only the season I'm thinking of but this is my Wednesday trip in an oil palm plantation, oil palm doesn't really care about rain and heat, with the fibers that he has he can last until the rain comes, strange bin miraculous but this is a very natural life extraordinary when you think about it with common sense?
On the beauty of this morning, I saw a mushroom like a lotus leaf that spreads out and has a beautiful color, and a mushroom grows between dry leaves and wet twigs resulting in my mushroom wednesday trip this morning, and this mushroom I gave a lotus mushroom, because there is no name for matching the picture the visual I want in a link.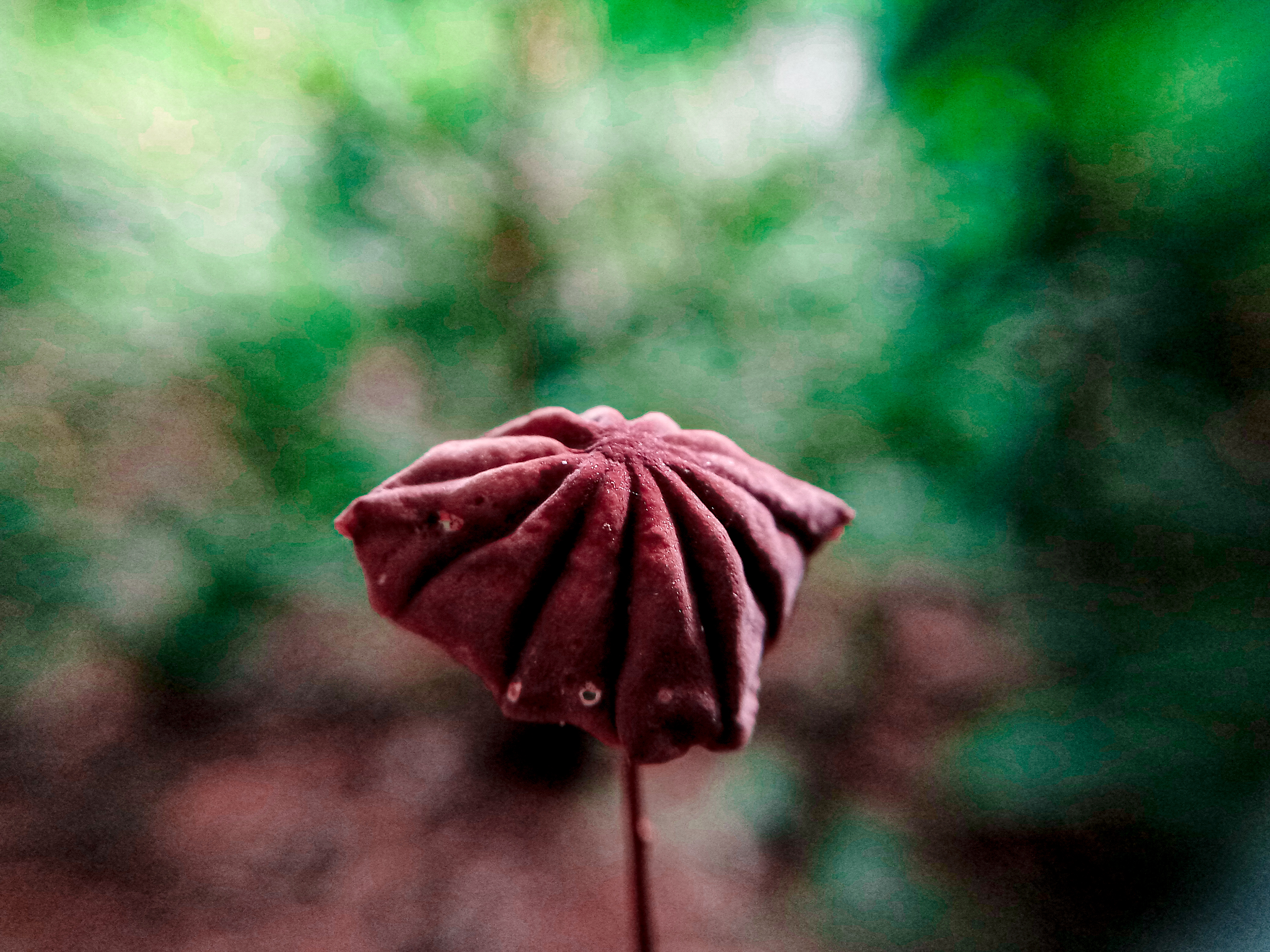 And today it didn't take me long to take a few portrait sessions because I didn't want to be late to share my daily posts in this community, and some picture sessions that you can see, and friends?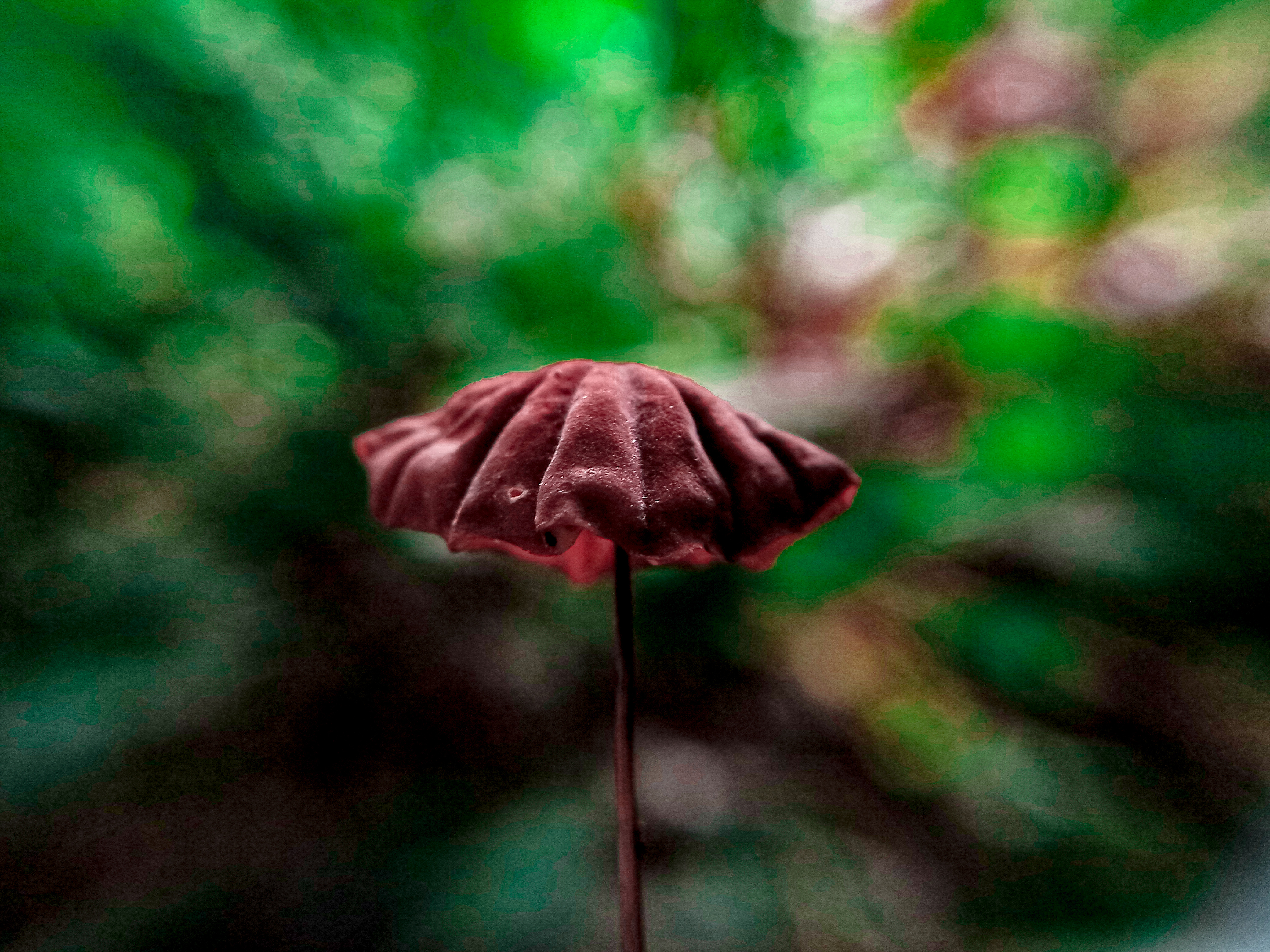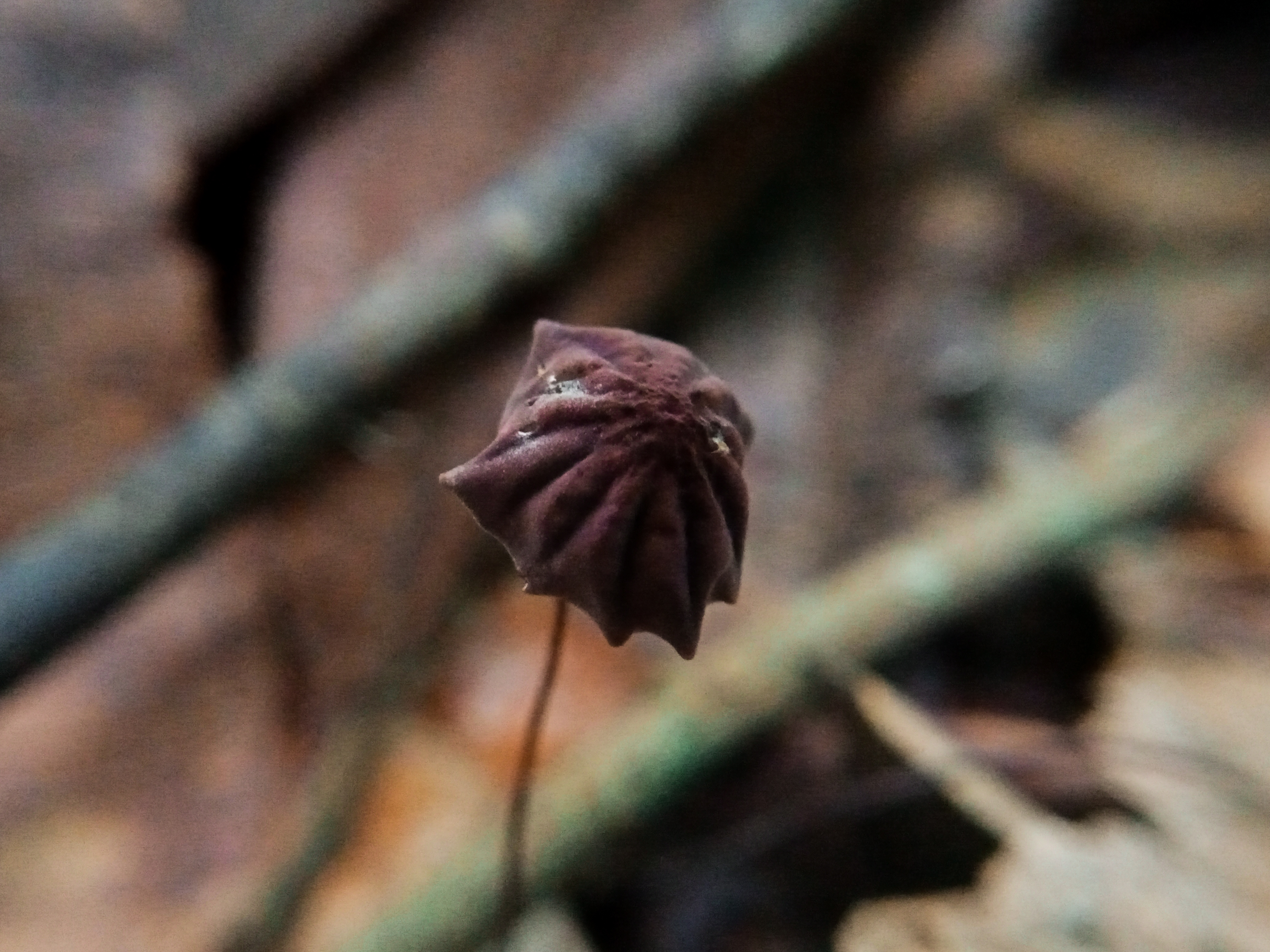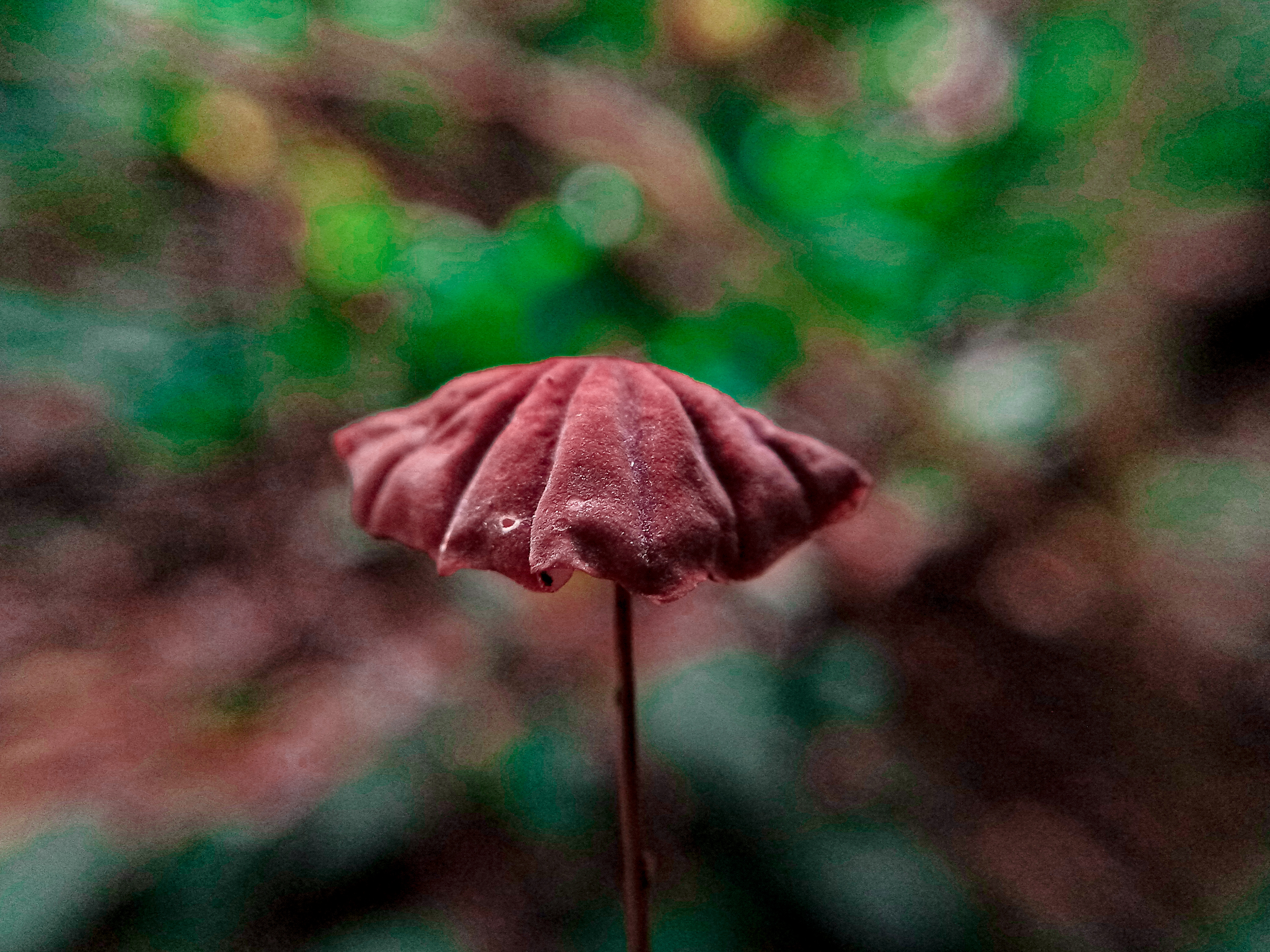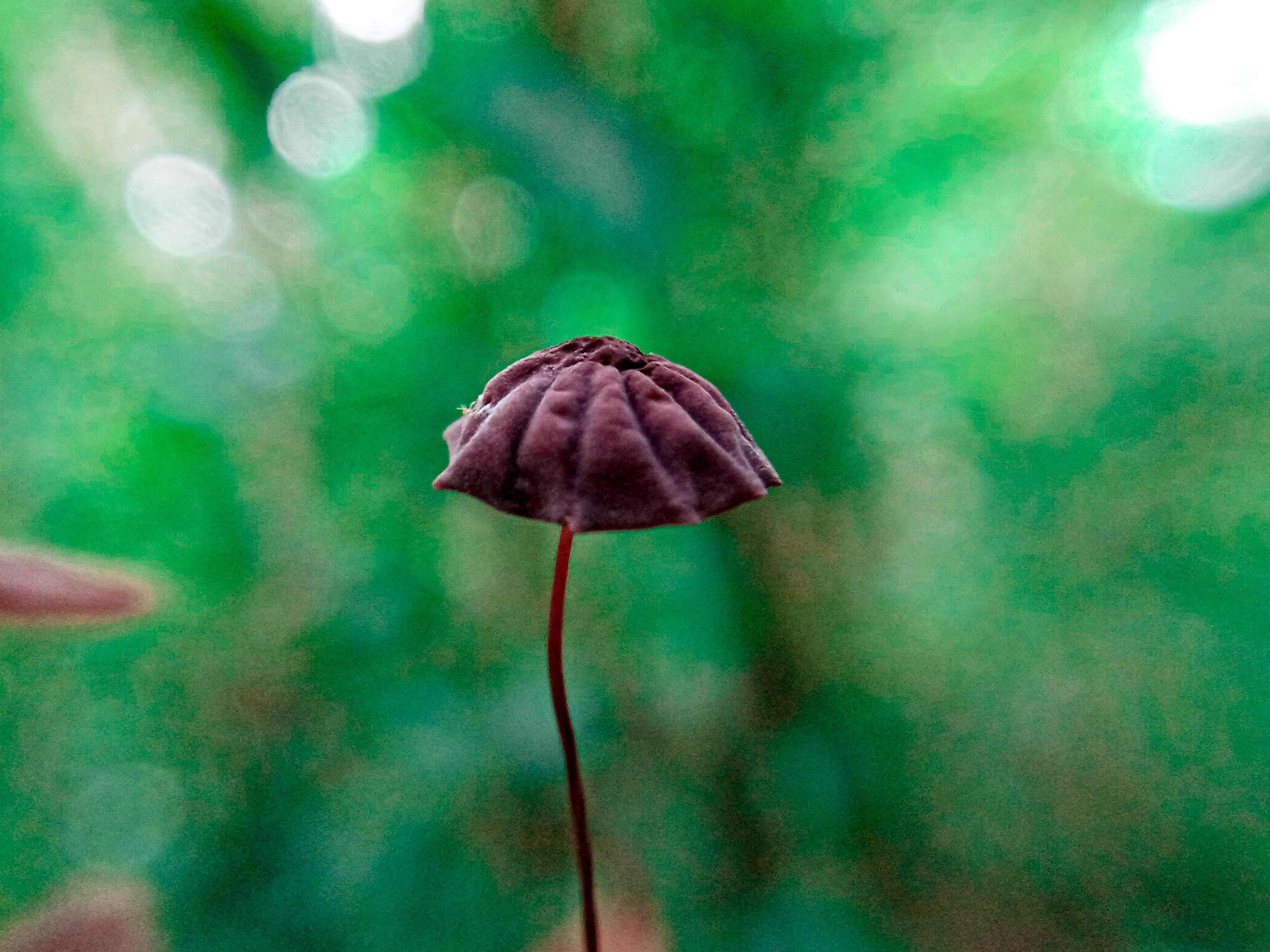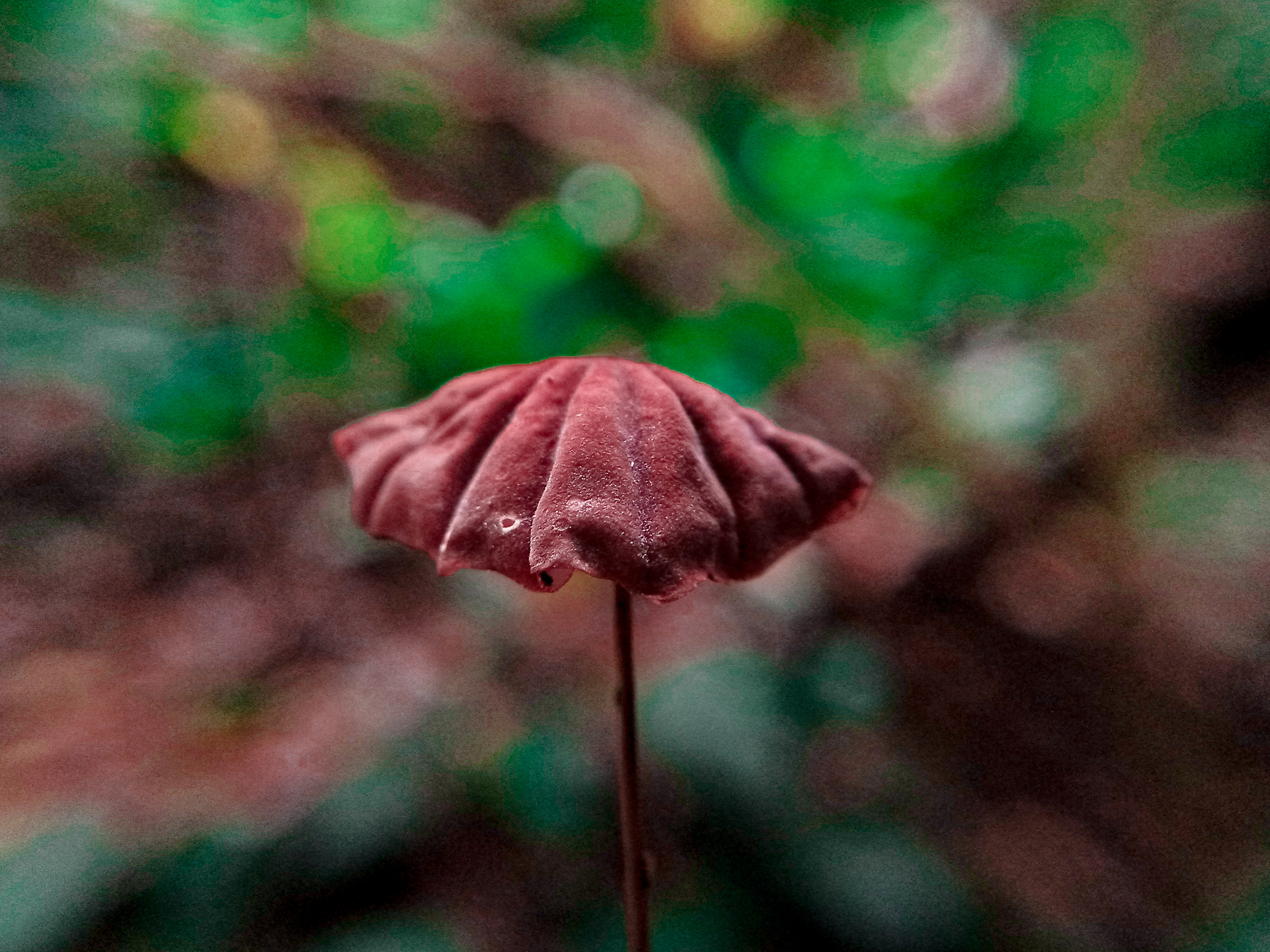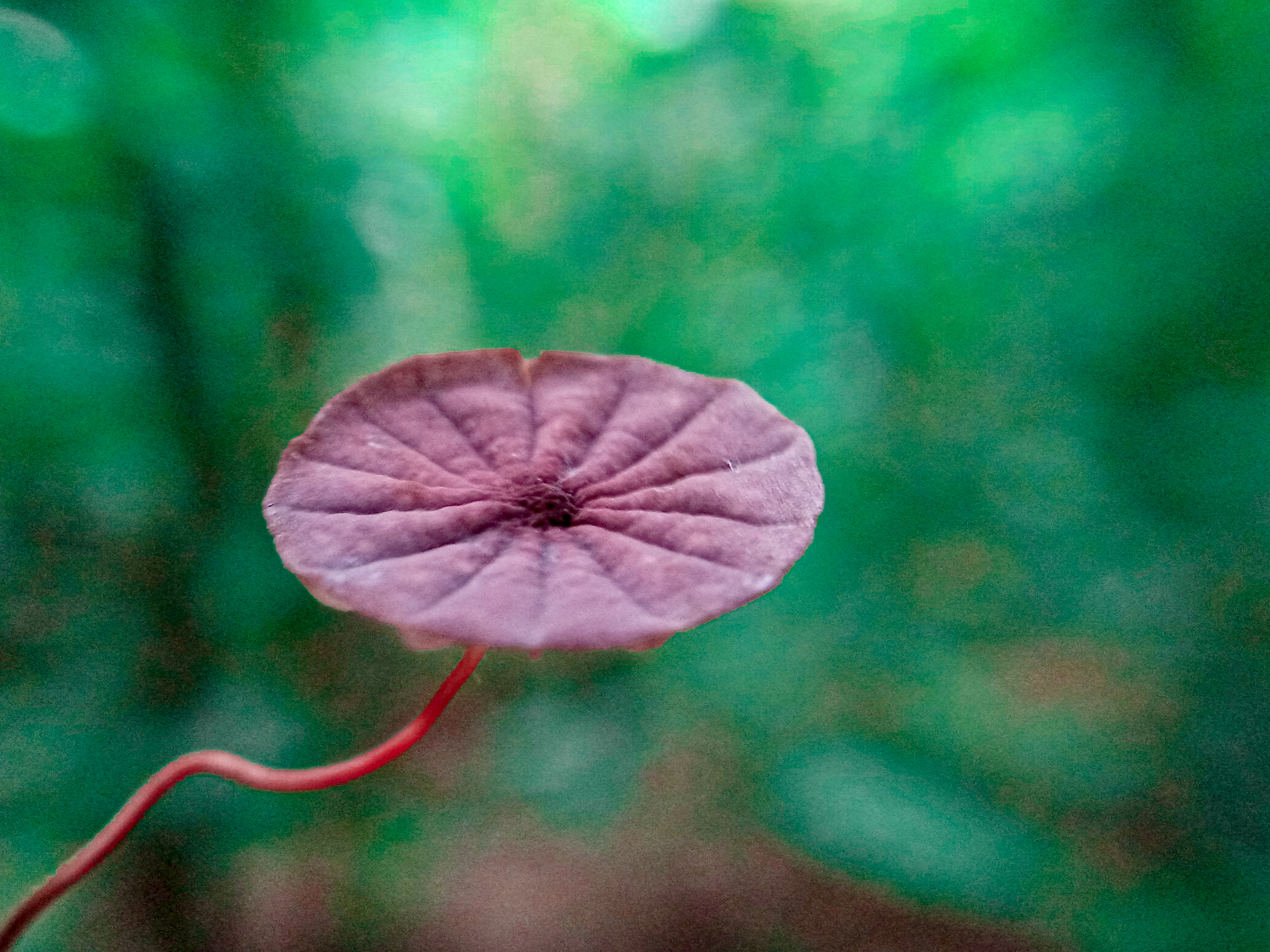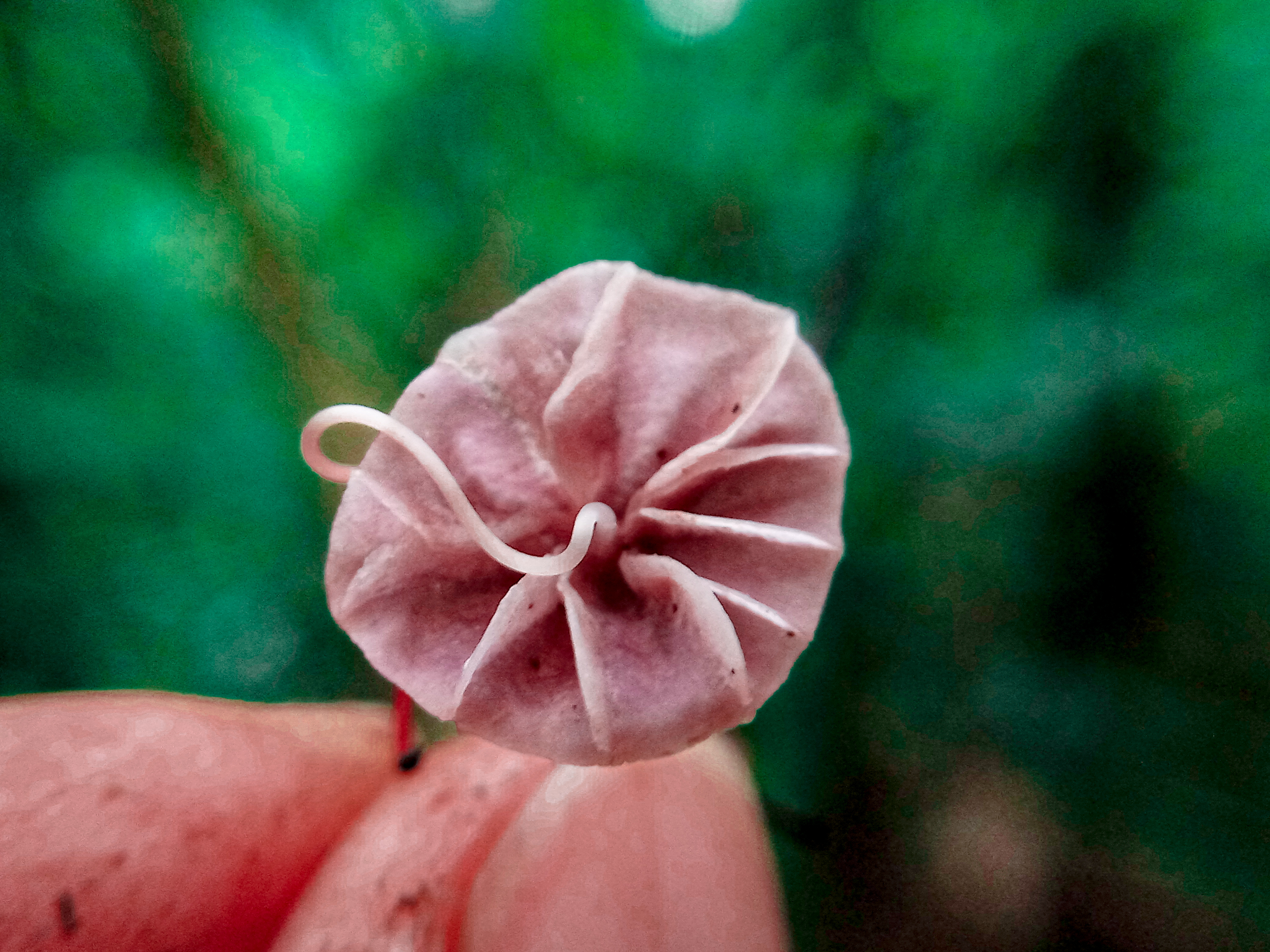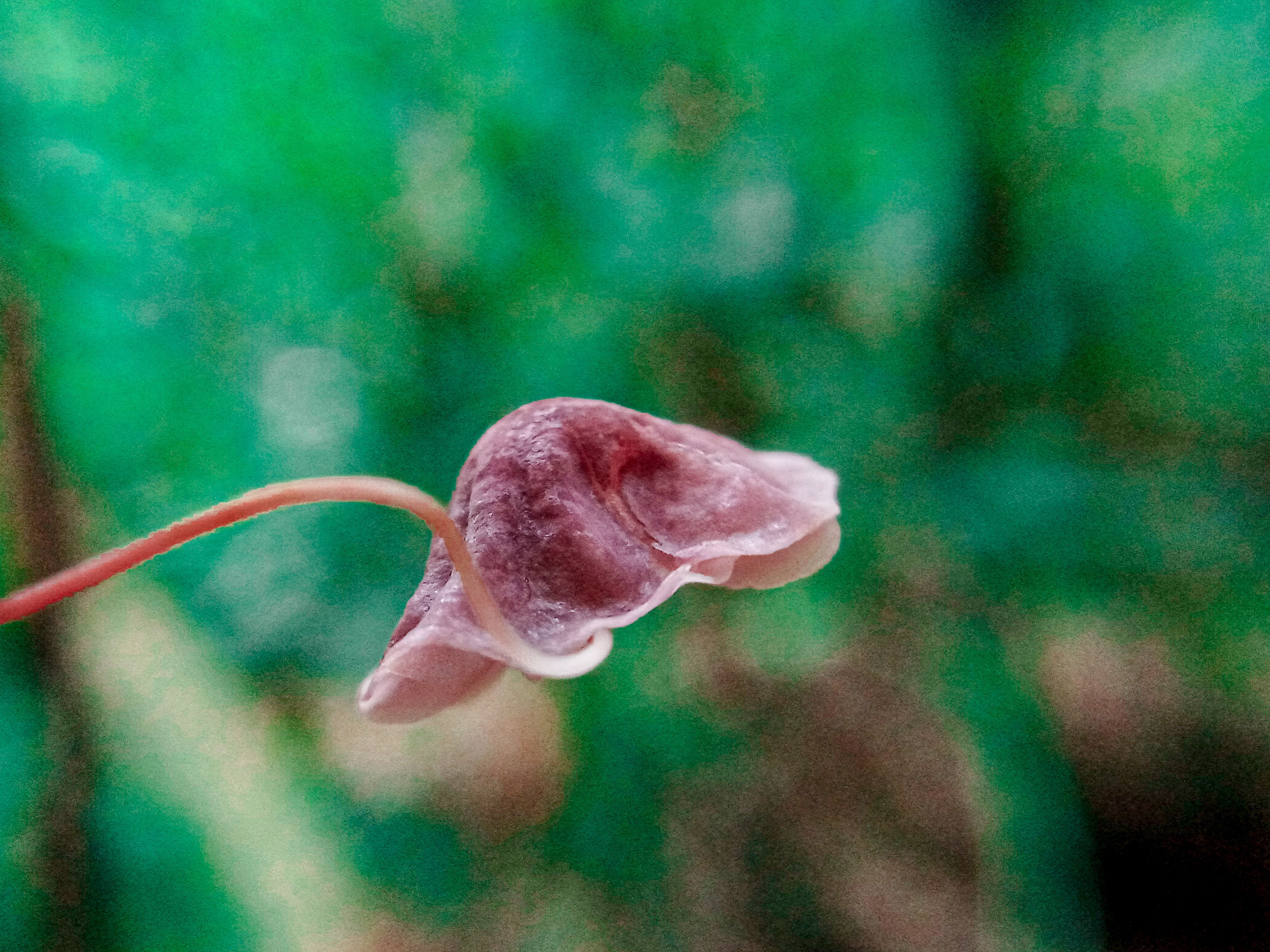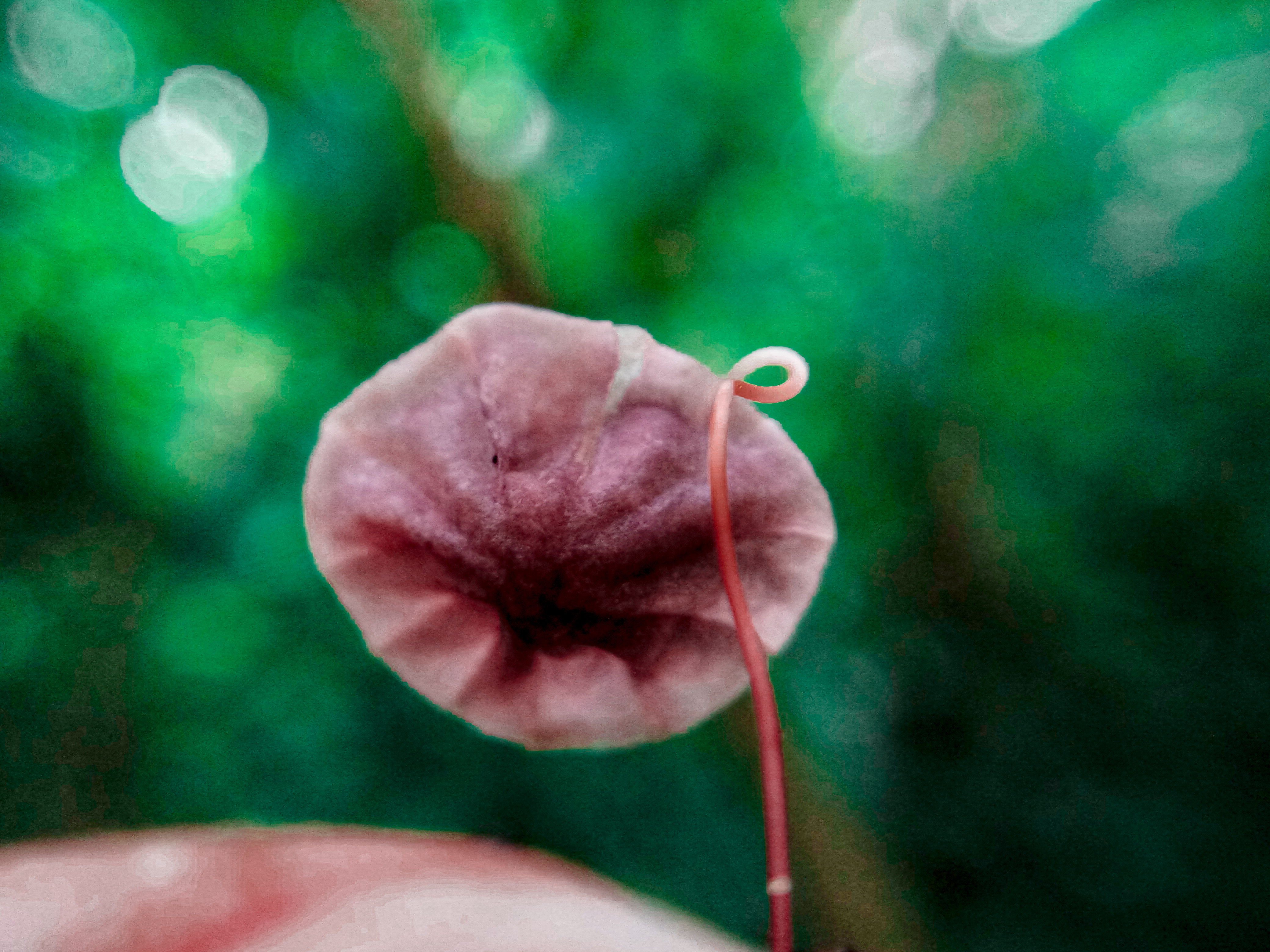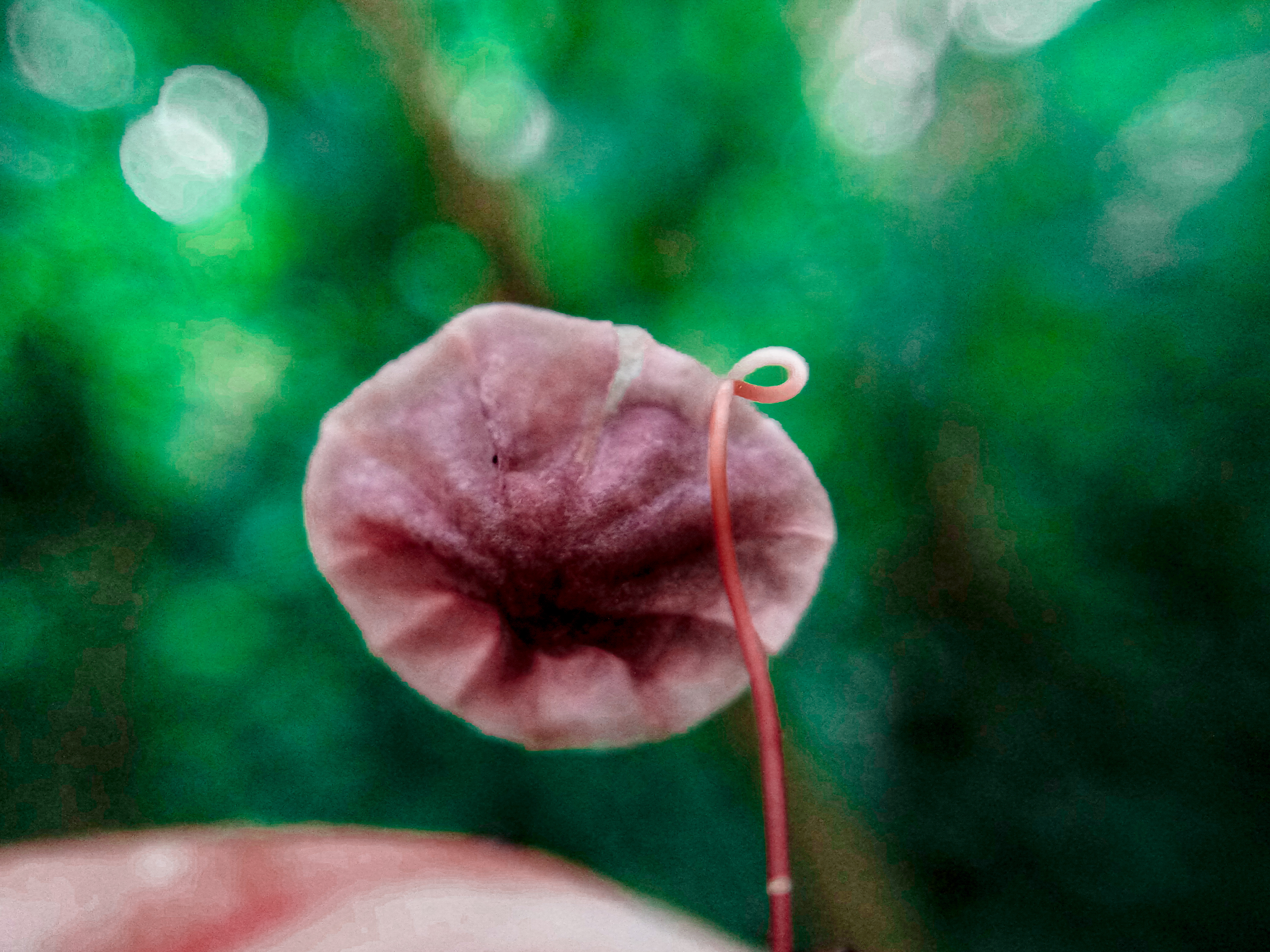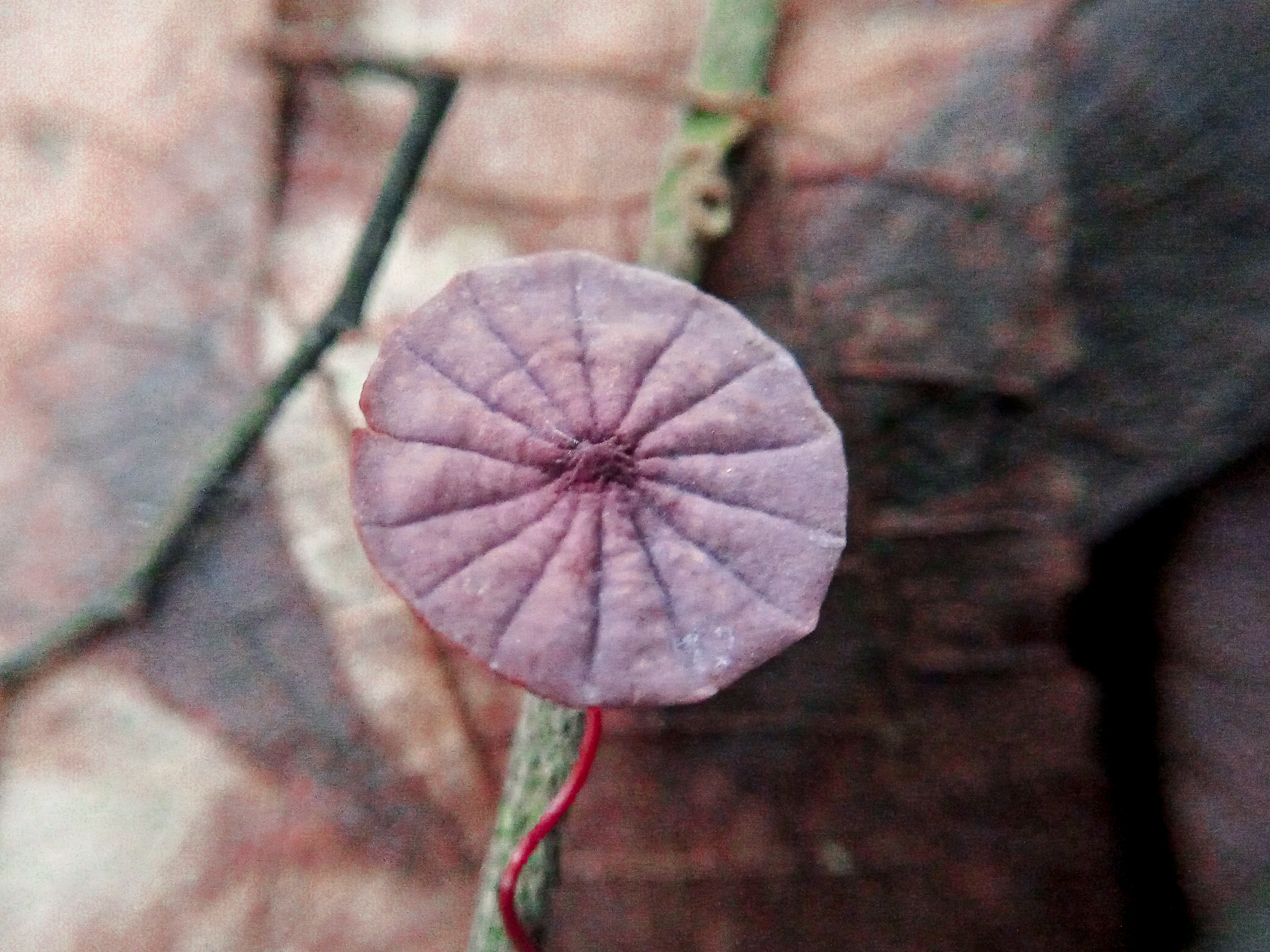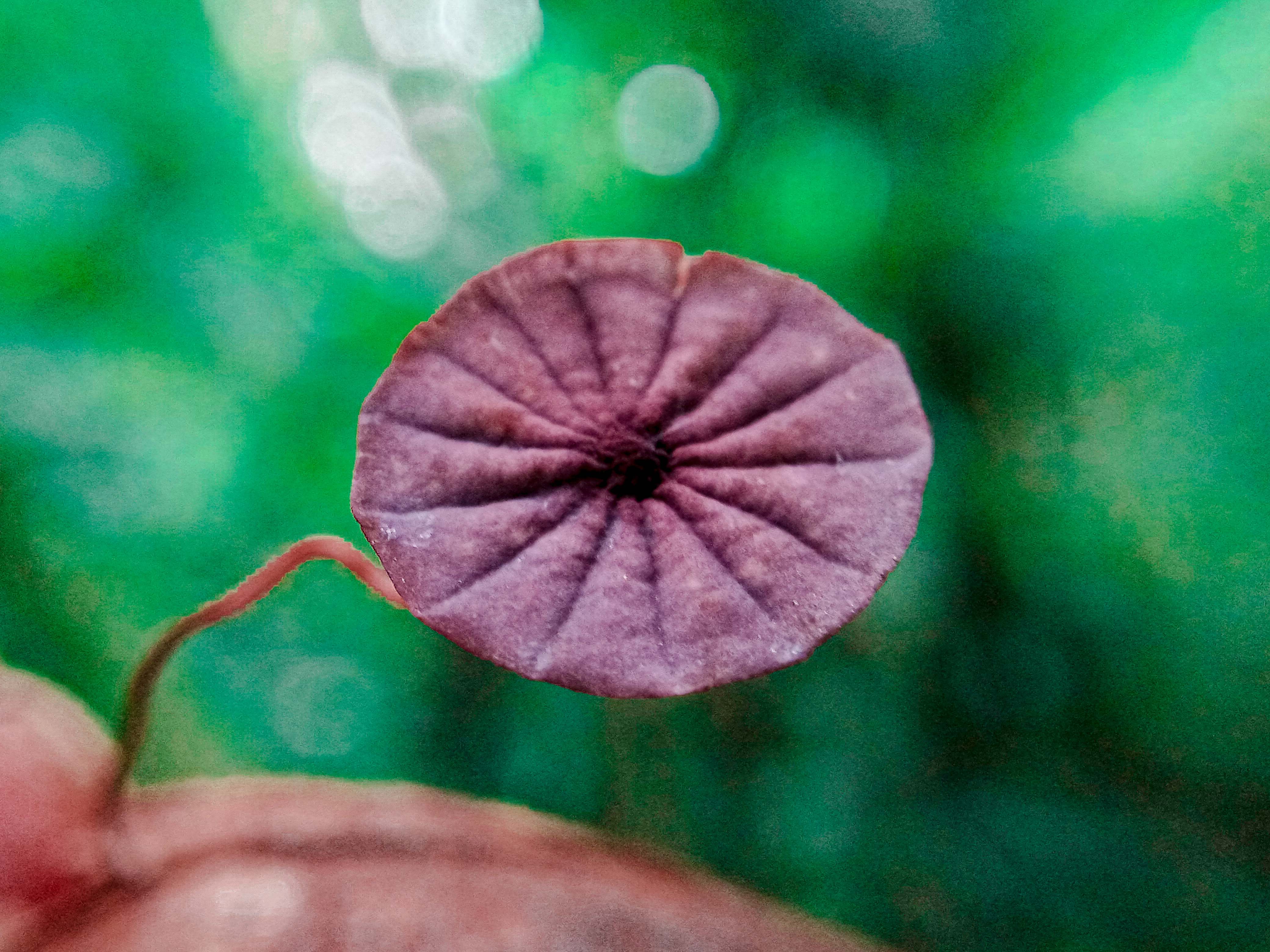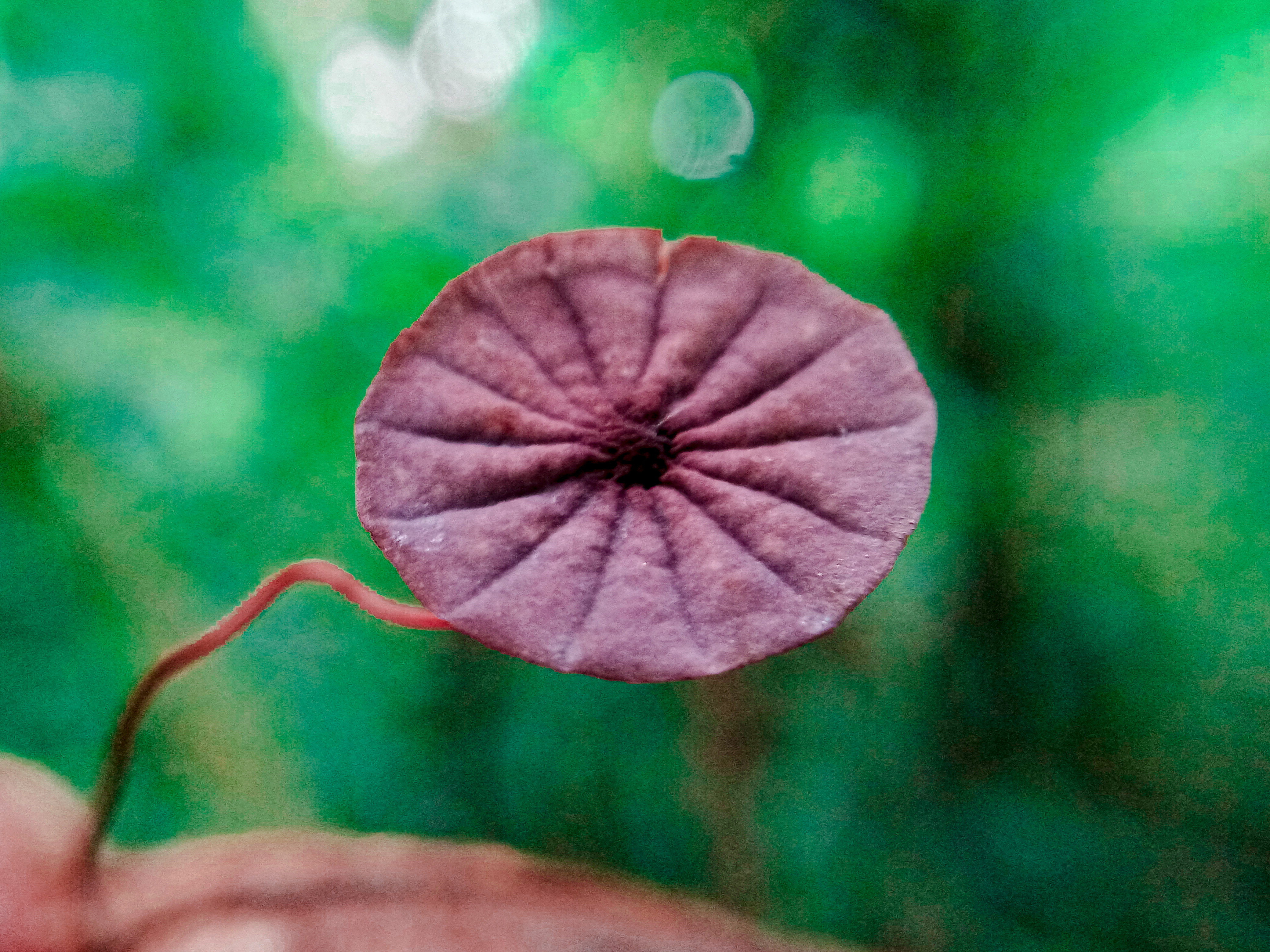 Sometimes mushrooms grow between twigs and dry leaves, dry, wet and only a few millimeters in size, because of that every day if I am not good at taking pictures I will try to hold it with both my left fingers, and friends can see in some of the picture sessions above. I'm so happy to touch these little mushrooms, and have a little new imagination when I'm between parks and gardens and mangroves. sometimes I want to make a little improvement about experimenting with mushrooms myself with a few small concepts. and I'm accumulating a small amount of primary capital fertilizer and other tools that I need to buy with supplies.
Thus, Wednesday morning walkers planted oil palm plantations with their own beauty.
10% of my posts to help the growth of this community.
Beat Regards
By @jungleboyatjeh