So, here's a question for you Hivers who might know about amanita muscaria. I'm fascinated by it's use as a pain relieving salve, but as is often with these medicines, the information on the internet is scant and confusing at best.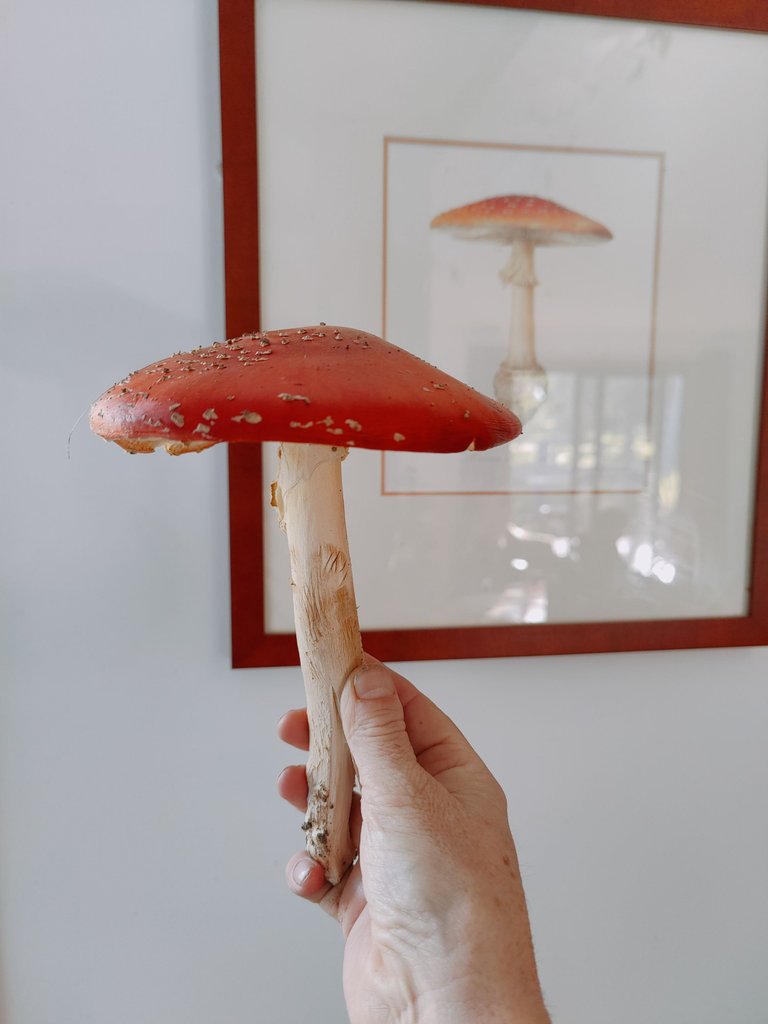 It's certainly meant to be potent, and I have no plans to ingest it. So let's just say this is an experimet of sorts. There's a few sources on the internet that say a vodka based extraction works a treat - a dropper or two rubbed into sciatica, say, makes for pretty wonderful pain relief.
It certainly turns a pretty marvellous colour, and within 15 minutes, is dark as blood. I can only imagine how incredible this would be extracted in oil with St John's Wort - and next amanita season, I'll plan to do just that. It's just that I thought I'd try the vodka one first - although I wish I'd waited or at least collected enough over the season so I could experiment with a couple of methods.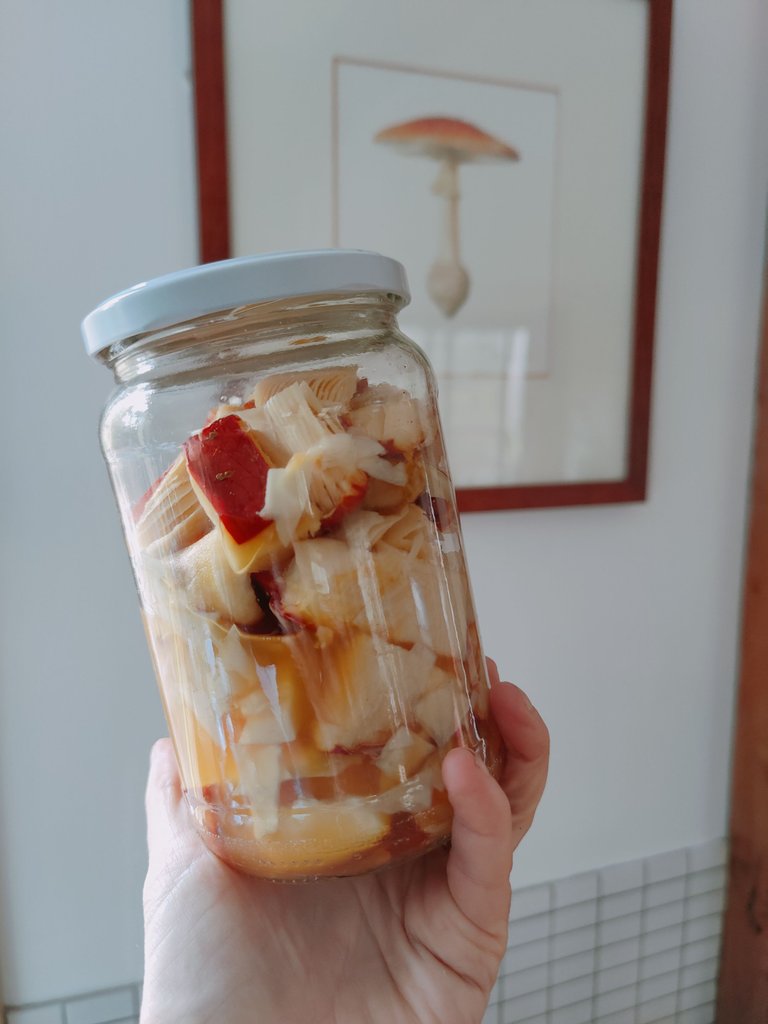 A salve would be far more practical than a tincture, but then the tincture could last years. I am sure it's just going to hang at the bottom of my apocathery in the dark until one day I need it - but I couldn't resist splashing that cheap vodka I had with the most gorgeous huge specimen I glimpsed from the car last week.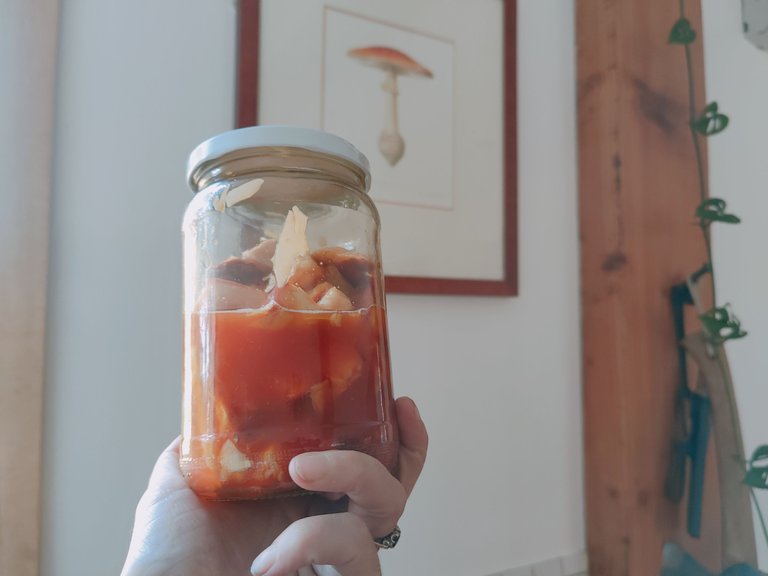 I'd love to hear from any of you folk who might have experience making a salve or pain relieving potion from amanita. One day I hope such information might be more freely available rather than in the confusing dark corners of Reddit forums and other odd places.
At the very least, I've turned some vodka a gorgeous shade of red. Just playing with this mushroom is charming. Don't worry, I don't plan to ingest it - my understanding is one needs to dry and convert the acid into muscimol first, otherwise one can make oneself quite ill. It's not a road I want to go down.
Here's a few links I found to others who have done the same, if you're interested - here, here and here. So it seems others are using vodka extraction too. I'll let you know how it goes if you're interested, but do add to the conversation below if you have useful info that I don't have!
🍄🍄🍄
With Love,



The Fungi Lovers Community: Home of #FungiFriday


The Herbal Hive Community
Are you on HIVE yet? Earn for writing! Referral link for FREE account here!