Next week, our daughter starts preschool, which is a big change for her, as she was at the same daycare for four years and has friends from there, but now that we have moved, she will be the only one attending this school, making her a little nervous. She isn't very brave around strangers and while putting on brave face, we can tell that she is going to initially struggle a bit. This is part of growing up though.
Yesterday, my wife dropped by the school to leave a doctors certificate for Smallsteps' allergies, as lunch and snacks are provided at school and formal certification is required to ensure she will be provided for. My wife also met her teacher 1-on-1 for the first time and was glad that it was this particular teacher out of the three classes, as at first impression, she seems the most switched on and interested.
She also found out the group that she will be in -
She'll be a hummingbird.
Which I think fits for her well, considering she hums and sings a lot and, is pretty tiny. However, she was really keen to be a Toucan, one of the other possibilities. I also did a little reading about hummingbirds so as to get her comfortable with the idea and pique her interest, and discovered that the bee hummingbird is the smallest of all the birds and is 5 centimeters long and weighs less than 2 grams.
That is like a line of low-quality cocaine!
They also have the highest "mass-specific metabolic rate" of any warm-blooded animal, meaning it burns energy very fast. I hope Smallsteps has this trait too - unlike her father.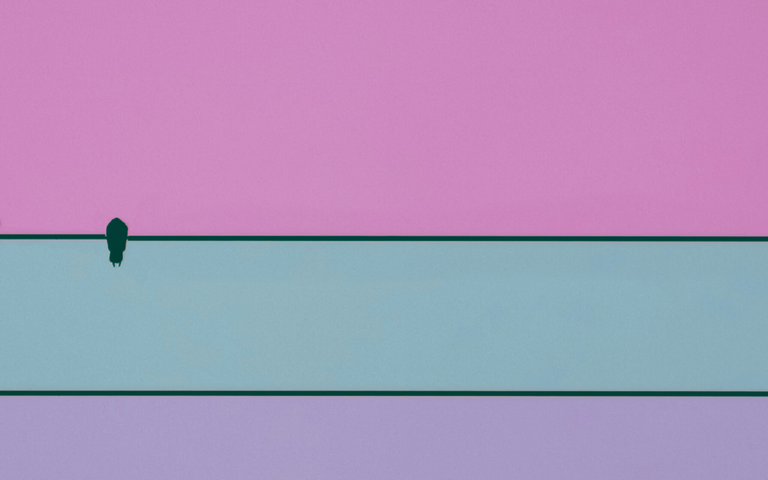 Most people don't remember these early experiences in life I think, but I believe they can have quite profound effects on children further down the track, depending on what happens.
I remember my first day of Kindergarten, because it was the first time I was called the N-word - and the first time I had ever heard the word, which is apparently strange for most four year old kids where I grew up -as this was said to me literally 10 seconds after I walked in the gate. I also remember the first day of School, where within 30 seconds of entering, I had a soccer ball kicked into my face. And, the first day of High School, were a minute after entering, a pretty girl called me over to her and we flirted for the next three years.
Some things thankfully change.
But, each of these events did impact on my future, changing me, holding me back in some ways, propelling me in others. For better or worse, they happened and as such, it was up to me to create whatever comes beyond that. Do I become a victim, or a survivor? Do I go out of my way to fit in, or find my own way to be me? Do I suffer, or do I thrive?
As much as I want Smallsteps to have a good life, I also know that a "good life" doesn't mean an easy life. One of the main things that brings us the sense of self-worth, is our ability to face and overcome, as well as the "dust ourselves off" moments after failing. Coming back from failure is empowering. If we don't face adequate challenge, we do not improve our skills, nor do we find the state of flow. If we do not improve, we do not progress, we stagnate and we feel very much like we are in a time loop, banging our head against the wall on a daily basis, wanting a different tomorrow.
We become victims of circumstance, passengers without agency. And, when we get this sense of our own inability, we can become lethargic and lose our confidence in ourselves, which shines through to others, creating a cyclical environment where we can spiral downwards. And once in that loop, it is very hard to break free and move in another direction. And while these might sounds like the troubles of adults, I think that the patterns are created in childhood and once painted in a certain color, even if self-painted, it becomes ingrained with a "this is who I am" mentality, even though it is actually a, this is what I currently do situation.
It is a big, bad world out there and if we are unable to learn to cope with the normally low-grade difficulties and discomforts in childhood, it gets worse over time, as the environment becomes more challenging and we degrade, widening the gap between what we need to do and what we can do. I think that this is part of the reason a lot of people may feel helpless, because what they can do isn't enough for what they need to do, or at least, what they think that they need.
Next week is going to be interesting, as I remember the first day taking Smallsteps to daycare and how for the first few weeks, she just didn't want to go, but whilst there, she took hold of the reigns and built her "away from home" personality - her public persona. It is an important process and I wonder if young children will have any lasting effects in their future due to things like Corona restrictions, where they have been more in the home, but with their parents still working.
This is all a normal part of the process of life and in order to be okay in the big world, a little bird has to learn how to fly and then, survive by themselves. This includes, learning how to use the tools and build the relationships that help them survive with others too. This requires giving them freedom to explore and freedom to fail, not hover over them like a hummingbird a flower.
As much as I would like to protect her.
Taraz
[ Gen1: Hive ]