I had an interesting conversation with a colleague today, about saying "sorry" - for our behavior, and they disagreed with me, or at least partially. The setup was because I didn't apologize to another colleague for my behavior in a meeting, even though they thought I should in order to facilitate the discussion further. We had come in with different understandings and expectations and were unable a suitable rhythm.
But the reason I didn't apologize is, because it wasn't what I did that was the issue, it was who I am that was the problem, as based on the information I had, I acted appropriately and authentically - I am not going to apologize for that in the same way I am not going to apologize for the color of my skin. If you don't like it, I can acknowledge the discomfort it might cause you and my own failings, but it is not something to say sorry for. However, I will still look to find some kind of workaround.
I have a pretty strong value system and while I can adapt in many ways to a situation, I will stick to what I believe, as for me, integrity is important. Over the years, many people have had to or learned to rely on me in various ways, and me sticking to my values is a source of security for them. This means that they don't have to like me, to be able to trust me. Yet, because of this, at least as we get to know each other, I do tend to make good friends.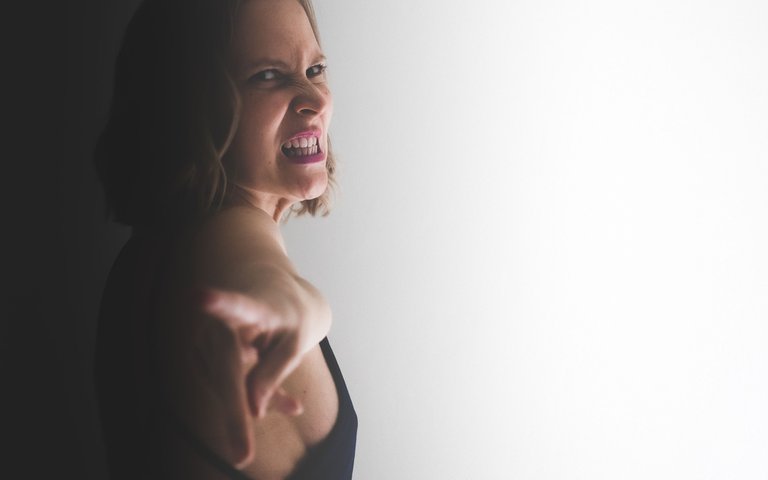 But, if I were to bend and grovel every time somebody didn't get a good first impression of me or disliked my behavior, it would mean losing the authenticity that builds that integrity and trust. It would end up being acceptance-seeking behavior, like a low-status guy at a bar agreeing with everything a girl says, in the hope he will get lucky - it doesn't work and it is very transparent and at least from my experience, comes across as very insincere.
Now, the discussion wasn't an argument over this and it was noted that this is a "grey area" as it is definitely preference based, but true to form, I will stick to my guns on this and will err on the side of only apologizing when I actually believe I should apologize, not when someone else believes I should apologize. There is a nuance here that seems to go by unnoticed these days, where everyone is meant to be apologetic whenever someone else gets upset. This begs for insincerity and meaningless sorries, because it isn't instigated by the "perpetrator".
This doesn't mean that points of contention can't be raised and the suggestion for the sorry be made, but demanding an apology does not yield the results expected and leaves everyone feeling worse off. We see this heavily in the socialized "cancel culture" where no matter what someone does, whether in the right or wrong, whether they apologize or not, there is no win for them, as there will always be multiple groups who will find fault with the approach - leaving an unwinnable situation - damned if you do, damned if you don't.
But at least, for those who are authentic in their approach and sincerely apologetic when they feel the need to be, no matter how it is received, they can at least know that they did their best, they held their values and despite the result - they weren't just saying the words in order to get acceptance from a group or an individual, as the case may be.
Am I wrong?
Maybe. But, I shouldn't have to apologize for other people's feelings of hurt, when it is quite obvious that it wasn't my intention and the approach I have taken was sincerely the one I thought was the best to take. Yes, I can acknowledge it might not have been the best way for that particular person or occasion in hindsight and discuss it, but there is another issue here, insert someone else into the equation and the identical approach could have yielded stunningly positive results. So, who should apologize, the person who had their feelings hurt, or the person who expects another person to be someone they are not, in order to protect their feelings? Well, that is the same person.
For me, unless I have background information to the contrary, I assume the best in most people I interact with, knowing that there are many types of people in this world with a whole spectrum of skills and ticks that will affect how they interact and communicate. Would the same person have expected an apology for social skill from someone with autism? What if they had known I had recently had a stroke? Perhaps.
In my experience, the people who get the most hurt and demand apologies for others hurting their feelings are those who expect to be respected. But, just like trust, respect is earned, it doesn't come from title or station and just because other people respect the person, it doesn't mean anyone else has to. The expectation and demanding of apologies shows a lack of respect and, points to personal issues of inadequacy and delusions of grandeur.
I agree, apologies are important, but they aren't to be thrown around to manipulate situations to facilitate a better outcome, as that degrades the value of apology itself. Instead, they should be reserved for when a person sincerely wants to deliver it, to someone who sincerely wants to receive it. Only ask for an apology if actually willing to provide forgiveness, not just to satisfy needs to feel respected and authoritative.
If you haven't heard my rule of thumb related to this, I will end with it.
One third of people will like you.
One third will dislike you.
One third will not care much either way.
No one can make everyone happy - best be authentic for yourself and spend time and energy on those who deserve it.
The outcome of what instigated the discussion in the first place, was that in the end, we did find some common ground and did move on and began building a functional relationship. Who knows, perhaps one day we will sit down over a drink and have a laugh about how we started the conversation way back when - it has happened before.
Taraz
[ Gen1: Hive ]