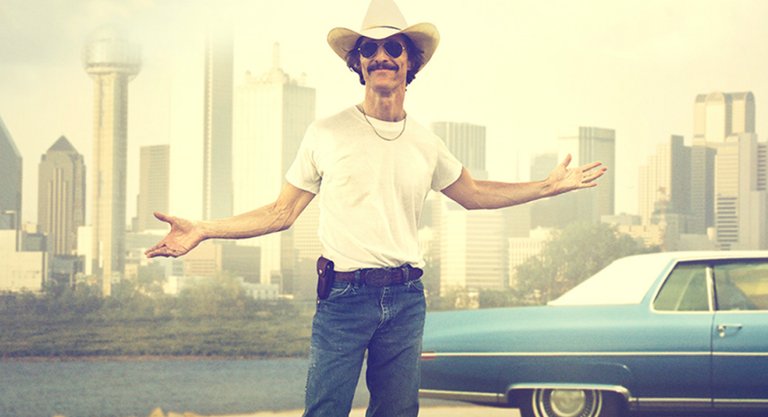 Source of the image - Fuente de la imagen

---
Many times the subject of HIV is something treated with taboo by many industries, nowadays it is not so much the commotion once known so many findings that show that it is not something to be afraid of and that just by touching someone who is HIV positive you will also contract the disease.
Muchas veces el tema del VIH es algo tratado con tabú por muchas industrias, hoy en día no es tanto el revuelo una vez conocido tantos hallazgos que demuestran que no es algo de que temer y que no por solamente tocar a alguien que sea seropositivo contraerás tú también la enfermedad.
If today it is a topic not touched by everyone, in the past it was something really strong thanks to the little information that was handled at that time and adding to this the infinite number of taboos that society itself had, such as the irrational hatred towards homosexuality, sexism, among many other things, and to this is added the ignorant behavior towards a person detected as HIV positive.
Si hoy en día es un tema no tocado por todos, en los tiempos pasados era algo realmente fuerte esto gracias a la poca información que se manejaba en aquel entonces y sumándole a esto las infinidades de tabúes que tenía la sociedad en sí como lo eran el odio irracional hacia la homosexualidad, el machismo, entre otras muchas cosas más y a esto se le suma el comportamiento ignorante hacia una persona detectada como seropositivo.
The film I'm talking about today deals with all these issues perfectly, showing it with realism and rawness that represent how strong the situation was at that time. And how both society and the government did not try to do anything about the disregard for people diagnosed with HIV.
La película de la que les hablo hoy trata todos esos temas a la perfección, mostrándolo con un realismo y crudeza que representan lo fuerte que era la situación en ese momento. Y como tanto la sociedad como el gobierno no trataban de hacer nada por el desprecio hacia las personas diagnosticadas con VIH.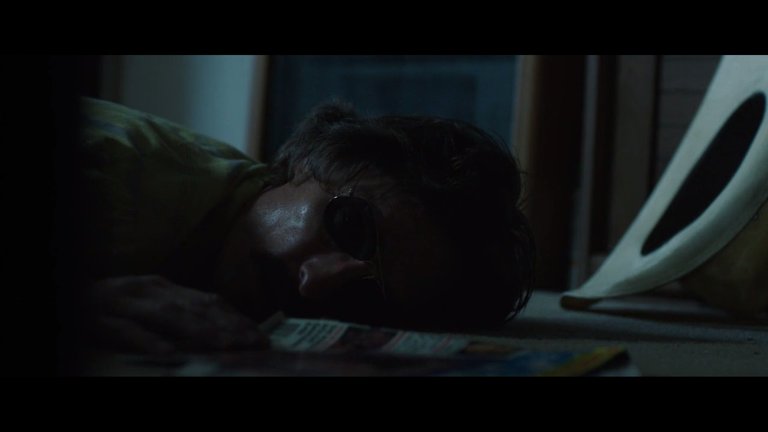 Dallas Buyers Club tells the story of a cowboy in the '80s who led a stinking life of bad habits such as alcohol, drugs, and his homophobic and macho behavior. One day he suffers an accident and the doctor informs him that he has HIV. To his surprise, he realizes how people, including his friends, are with him knowing that he has this disease and how the government deals with HIV-positive people by prescribing them toxic drugs to practically lead them to die. On the way, he meets someone with the same situation and together they decide to look for a solution to help people who are in the condition of being HIV positive.
Dallas Buyers Club cuenta la historia de un cowboy de los años 80 quien llevaba una vida apestosa de malos hábitos como lo son el alcohol, las drogas y a esto se le suma su conducta homofóbica y machista. Un día sufre un accidente y en el médico se le informa de que tiene VIH. Para su sorpresa se da cuenta de cómo la gente, entre ellos sus amigos, son con él sabiendo que tiene esta enfermedad y como el gobierno trata con las personas seropositivas recetándoles medicamentos tóxicos para prácticamente llevarlos a morir. En el camino conoce a alguien con su misma situación y juntos deciden buscar una solución que ayude a las personas que se encuentran en la condición del ser seropositivos.
It is no surprise to anyone that ignorance has been a lethal weapon that has led many to perdition. At that time many things were handled from ignorance, there was a myth that AIDS was something handled only in homosexual groups and, evidently our protagonist, being homophobic, thought that it was all about a miscalculation in his diagnosis until he investigated what it was all about and if it was true what he was prescribed.
Para nadie es sorpresa que el desconocimiento ha sido un arma letal que ha llevado a muchos a la perdición. En aquel entonces muchas cosas eran manejadas desde la ignorancia, se tenía el mito de que el sida era algo manejado sólo en los grupos homosexuales y, evidentemente nuestro protagonista al ser homófobo pensó que todo se trataba de un error de cálculos en su diagnóstico hasta que fue investigando de que se trataba todo esto y si era verídico lo que le recetaron.
One of the focal points that the film touches on is the center in which our main character, Ron Woodroof progressively changes until he opens his mind and goes from the lowest point in which he was, to fight all the obstacles and fight for the rights of those who suffered from that disease. As he gets to know the world in general and learns more about the gay movement and the gay community, he puts aside his homophobia and begins to realize that in reality we are all equal and at the end of the day we share a humanitarian quality, which characterizes and defines us as what we are, human, and that not because of a condition, disease, orientation, race, etc., takes away the equal rights that concern us as humans and the duty to fight for them at all times.
Uno de los puntos focales que toca la película es el centro en el que nuestro personaje principal, Ron Woodroof va cambiando progresivamente hasta abrir su mente y pasar del punto más bajo en el que estaba, a combatir todos los obstáculos y luchar por los derechos de quienes padecían esa enfermedad. A medida de que conoce más el mundo en general y conoce más el movimiento y el colectivo gay deja de lado su homofobia y empieza a darse cuenta de que en realidad todos somos iguales y al fin y al cabo compartimos una cualidad que es la humanitaria, lo que nos caracteriza y define como lo que somos, humanos, y que no por el hecho de una condición, enfermedad, orientación, raza, etc, nos quita los derechos igualitarios que nos conciernen como humanos y el deber de luchar por ellos en cada momento.
Being a film based on real events, it knew how to capture the essence it had to transmit and if we have to look for a word to define it, it is undoubtedly crudeness. It deals with strong themes of the time such as the continuous repression towards homosexual collectives, even by the protagonist himself in some moments of it, and the fact of how his acceptance to all kinds of condition was progressing more and more until reaching a point where he is free of thought and has no entanglement of the person's situation.
Siendo una película basada en hechos reales logró captar la esencia que debía transmitir y si hay que buscar una palabra para definirla sin duda es crudeza. Trata temas fuertes de aquel entonces como la represión continua hacia los grupos homosexuales, incluso por el mismo personaje principal en algunos puntos de ella y el hecho de como su aceptación a todo tipo de condición fue progresando cada vez más hasta un punto en el que es libre de pensamiento y no tiene tapujo alguno de la situación de la persona.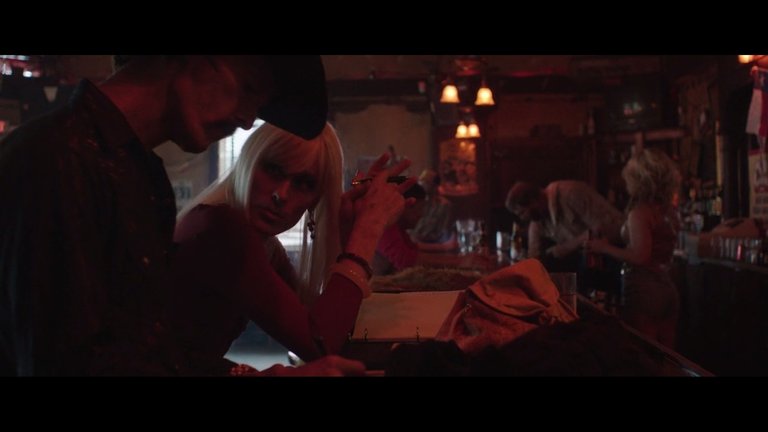 Undoubtedly this film made a turning point in Matthew McConaughey's career, who was considered a pure romantic comedy actor. Of course, don't get me wrong, this is not a bad thing in the career of any actor, we have already seen this case in big stars like Robert De Niro or Al Pacino, however, it is essential a serious role that makes you explode and show the public your character and talent as an actor and this role served in Matthew's career to reflect his acting quality. With this role, he took his career one step further and managed to snatch stellar awards as best actor at the Oscars held in 2014 to megastars such as Leonardo DiCaprio, Bruce Dern, Chiwetel Ejiofor, and Christian Bale.
Sin duda esta película hizo un punto y aparte en la carrera de Matthew McConaughey el cual era un actor considerado de puro rol de comedia romántica. Claro, no me malinterpreten, esto no es malo en la carrera de cualquier actor, ya hemos visto este caso en grandes estrellas como Robert De Niro o Al Pacino, sin embargo es fundamental un papel serio que haga explotar y demostrarle al público tu carácter y talento como actor y este papel sirvió en la carrera de Matthew para reflejar su calidad actoral. Con este papel subió su carrera un peldaño más y logró arrebatarle premios estelares como mejor actor en los Oscars celebrados en 2014 a mega estrellas como lo son Leonardo Di Caprio, Bruce Dern, Chiwetel Ejiofor y Christian Bale.
Another point that impressed me a lot was Jared Leto's performance, he plays a transsexual character who also did not have an easy life, and his character's portrayal represents him perfectly in every way. We already know that Jared is a very controversial actor that if his discipline is focused one hundred percent he manages to play roles of this magnitude. A role as a mobster, assassin, detective, may be easy to play in the common denominator of those who are dedicated to the interpretation of characters, but when you get out of your comfort zone and play a role that is not in the standards of your comfort is what characterizes and highlights those who are true actors. Thanks to this performance he was able to win the Oscar for Best Supporting Actor.
Otro punto que me impactó bastante fue la actuación de Jared Leto, el interpreta a un personaje transexual que también no tuvo una vida fácil, y el calcado de su personaje lo representa perfectamente en todos los sentidos. Ya sabemos que Jared es un actor bastante controversial que si su disciplina es focalizada al cien por ciento logra hacer papeles de esta magnitud. Un papel de mafioso, asesino, detective, quizás sea fácil interpretarlo en el común denominador de los que se dedican a la interpretación de personajes, pero cuando sales de tu zona de confort e interpretas un papel al cual no está en los estándares de tu comodidad es lo que caracteriza y resalta a quienes son actores de verdad. Gracias a esta actuación pudo obtener el Oscar a mejor actor de reparto.
Okinawa, Japan
His photography is magnificent, he gives us those distant shots that allow us to see a clear and precise atmosphere of what he wants to represent, in addition to the fact that he places us from the outside with a camera with slightly destabilized shots that give the sensation that it is us in the flesh who are waiting for what is happening.
Su fotografía es magnífica, da esos planos alejados que logran ver un ambiente claro y preciso de lo que quiere representar, además de que nos sitúa desde un exterior con una cámara con planos un poco desestabilizados que permiten dar la sensación de que somos nosotros en carne viva quienes están expectando lo que sucede.
My personal experience with this film is that I thought it was amazing, at the time there was a lot of talk about wonderful films like The Wolf of Wall Street, and its criticism of the academy for not awarding it, but it is normal seeing a film of this caliber and with stellar performances by Matthew McConaughey and Jared Leto that they swept the awards.
Mi experiencia personal con esta película es que me pareció asombrosa, en aquel entonces se habló mucho de películas maravillosas como lo fueron The Wolf of Wall Street, y su crítica a la academia por no condecorarla, pero es normal viendo una película de este calibre y con actuaciones estelares de Matthew McConaughey y Jared Leto que hayan arrasado con los premios.
-
To many it may seem a bit crude because of the points it touches, in fact to me at the time it seemed so too, but that rawness is what allows us to see in a real way all the things that were lived at that time and how strong was the repression and little acceptance of those groups that were in those times. Its rawness and realism are perfect characteristics to define and decorate it as a real film.
A muchos les podrá parecer algo cruda por los puntos que toca, de hecho a mí en su momento me lo pareció también, pero esa crudeza es la que permite ver de forma real todas las cosas que se vivían en aquel entonces y lo fuerte que era la represión y poca aceptación de aquellos colectivos que se encontraban en esas épocas. Su crudeza y realismo son características perfectas para definirla y condecorarla como una película real.
HIV is nothing strange, thank God that today the findings of science have allowed us to see other options and reflect that it is not something that you should confine yourself or treat a person who contains this rare disease. There should not be this kind of thinking, at the end of the day, we are all equal and have the same status and the same rights. The fact of freedom is what defines us as humans and the fact of accepting it gives that support to a society with values that knows that the fact that you like something different, have something that I don't, or are from another site that I am not, means absolutely nothing, because at the end of the day we are all human and none of these facts differentiate us from the other.
El VIH no es nada extraño, gracias a Dios que hoy en día los hallazgos por la ciencia han permitido ver otras opciones y reflejar que no es algo por lo que debas encuartelarte o tratar a una persona que tenga esta enfermedad de manera rara. No deben existir este tipo de pensamientos, a fin de cuentas todos somos iguales y tenemos la misma condición y los mismos derechos. El hecho de libertad es lo que nos define como humanos y el hecho de aceptarlo le da ese respaldo a una sociedad con valores que sabe que el hecho de que te guste algo distinto, tengas algo que yo no, o seas de otro lado que yo no, no significa absolutamente nada, porque a fin de cuentas todos somos humanos y ninguno de estos hechos nos diferencia del otro.
Anyway, this was my review of this wonderful film, I recommend it entirely for those who have not seen it because, despite its rawness, it reflects lessons and teachings worth seeing. Factors such as its performances, dialogues, photography, scenes, plots, etc., make that there is no waste from minute 0 until the end. I hope I have encouraged you to watch it, and I will see you in a future review.
En fin, esta fue mi reseña de esta maravillosa película, la recomiendo enteramente para el que no la ha visto, ya que a pesar de su crudeza refleja lecciones y enseñanzas dignas de ver. Factores como sus actuaciones, diálogos, fotografía, escenas, argumentos, etc, hacen que no exista desperdicio alguno desde el minuto 0 hasta que finaliza. Espero que los haya animado a verla, y nos vemos en una próxima reseña.
---
All the screenshots used in my publication were taken by me from my computer to the film, with the exception of the cover where its source is indicated.
-
Todas las capturas utilizadas en mi publicación fueron realizadas por mi desde mi computadora a la película, a excepción de la portada en la que se indica su fuente.