Hello everyone!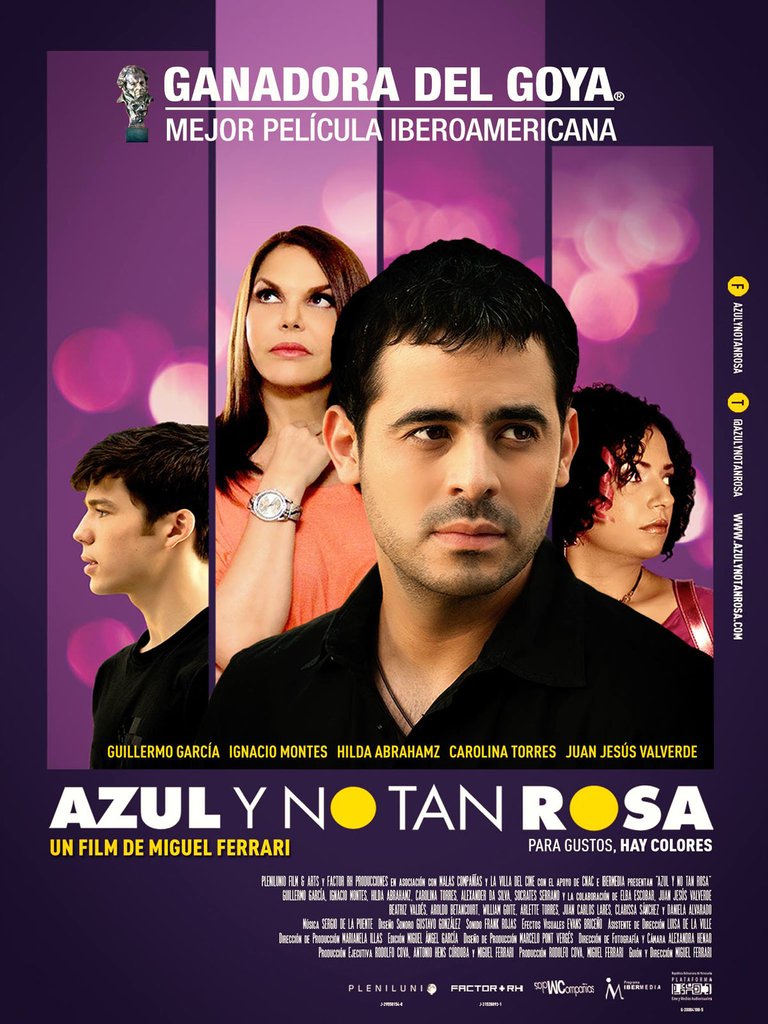 Fuente
This is my participation for League of Movies (Hive Creative Contest) promoted by @wiseagent. If you would like to participate, click here:
https://peakd.com/hive-166847/@wiseagent/league-of-movies-hive-writing-contest-fourth-edition-or-week-02-roots
The prompt of this week contest is "roots", which means you have to choose a movie made in your country. It was a bit difficult for me to pick one because we don't have a wide range of movies but I finally remembered one that I saw some years ago and I really liked it. As I am Venezuelan, I chose "Azul y No Tan Rosa" or as it was released in the U.S, "My straight son".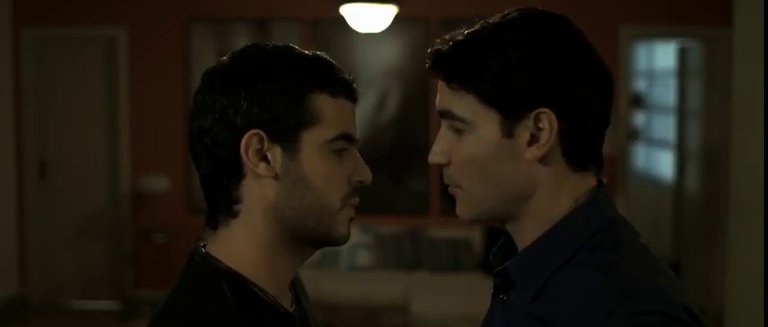 Fuente
"Azul y No Tan Rosa" is a Venezuelan drama/comedy film written and directed by Miguel Ferrari, who is a Venezuelan actor and director. It was released in November 2012 and won the Goya (the equivalent of the Oscars in Spain) for Best Ibero-American Film in 2013.
The movie tells the story of a gay couple, Diego and Fabrizio, who have to face the consequences of being gay in a macho society. Despite the struggles they have to go through, they decide to move together. However, their bubble of joy is about to explode when unexpectedly, Diego's son, Armando, arrives from Spain after spending five years away with his mother. This puts Diego into an awkward situation because he doesn't know how to act like a parent, he barely knows his son and moreover, he has to tell him he is gay. One night, after seeing one of their best friends perform in a bar, Delirio del Rio, who is a transsexual, Fabrizio is brutally beaten on his car by a group of homophobic and left in coma. With all these events going on, Diego's life turns into a roller coaster. Thus, the movie portrays what Diego has to do to develop a better father-son relationship while dealing with the fact that he might lose his boyfriend and never catch the attackers.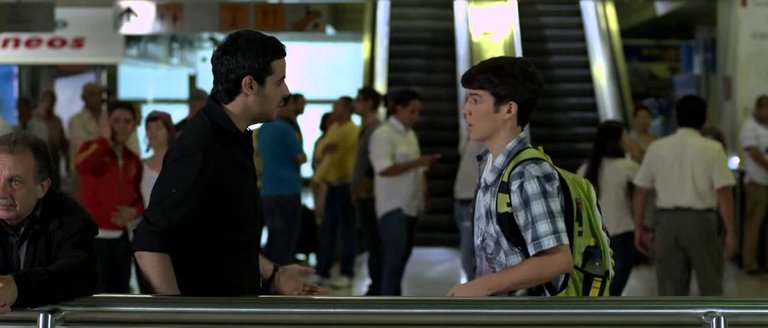 Fuente
Even though I have only watched the film once, I remembered this movie because it deals with a topic that is still very controversial in Venezuela: homosexuality and transsexualism. Venezuelans are known for their charisma, generosity, sympathy. However, there is something for which they are also known and that is their machismo. Mostly men, reject homosexuals and transvestites. They are usually the center of jokes and mockery. Sometimes insults. I have witnessed tones of these sad situations. I believe this happens because our society in general feels uncomfortable towards that which stands out of the frame. This needs to stop eventually. That is why I think it was such a great idea to create a movie like this because our people need to get more educated about it and also learn how to be more tolerant and respectful.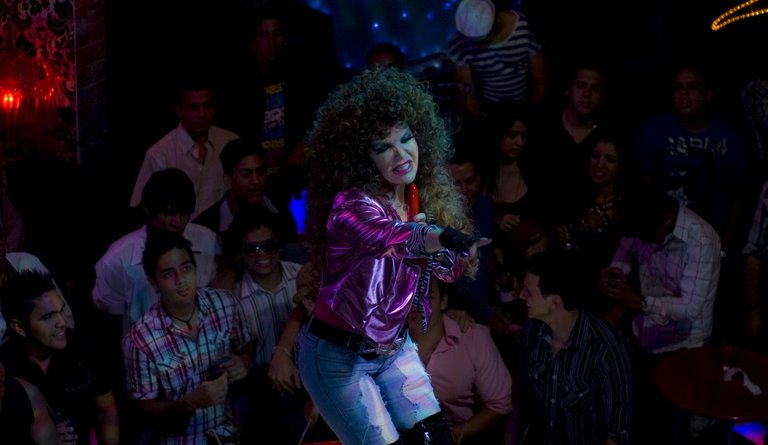 Fuente
"Azul y No Tan Rosa" is a film that shows us the struggles people face when they don't go on the "normal" direction. But the most important message it conveys is the urge for acceptance of differences. You don't need to mistreat someone because it acts differently from what you are accustomed to. The movie may not have the best cinematography or production design, but what really makes it good, it's the moving story and the performance of the characters. The character Delirio del Rio, played by Hilda Abrahamz, steals the show from start to end with her foul mouth and witty personality which adds comedy to a story that is prone to be heartbreaking. It has moments of tears, reflection, laugh; in short, it's a watchable movie.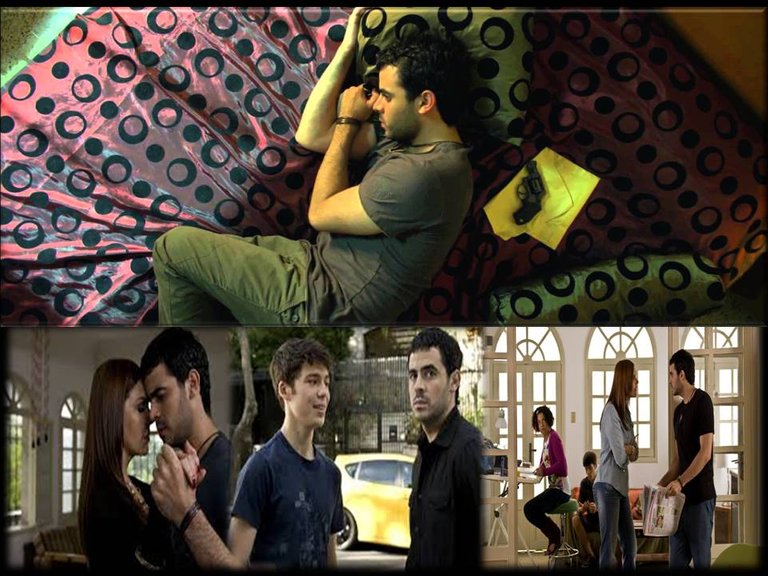 Fuente
I tag @marcex963 and @famosisima
Thanks for reading!