Para esta semana tenemos que encontrar una película que reflejará el poder femenino, encontrar una actuación de una mujer fuerte, peligrosa, sexi y todos los adjetivos positivos que se te puedan ocurrir, y que mejor película que está, pues Wonder Woman es la super heroína más famosa y poderosa de la historia.
For this week we have to find a film that will reflect the feminine power, find a performance of a strong, dangerous, sexy woman and all the positive adjectives that you can think of, and what better film it is, because Wonder Woman is the super heroine most famous and powerful in history.
Las películas live action de DC comics no han sido de las mejores últimamente, incluso ambos personajes masculinos de la más famosa trinidad de superhéroes lo intentaron, quedando mucho a deber, y aquí es donde entra Diana Prince (Gal Gadot), para enseñarnos como se hacen las cosas.
The DC comics live-action movies haven't been the best lately, even both male characters from the most famous trinity of superheroes tried it, leaving much to be done, and this is where Diana Prince (Gal Gadot) comes in, to show us how they do things.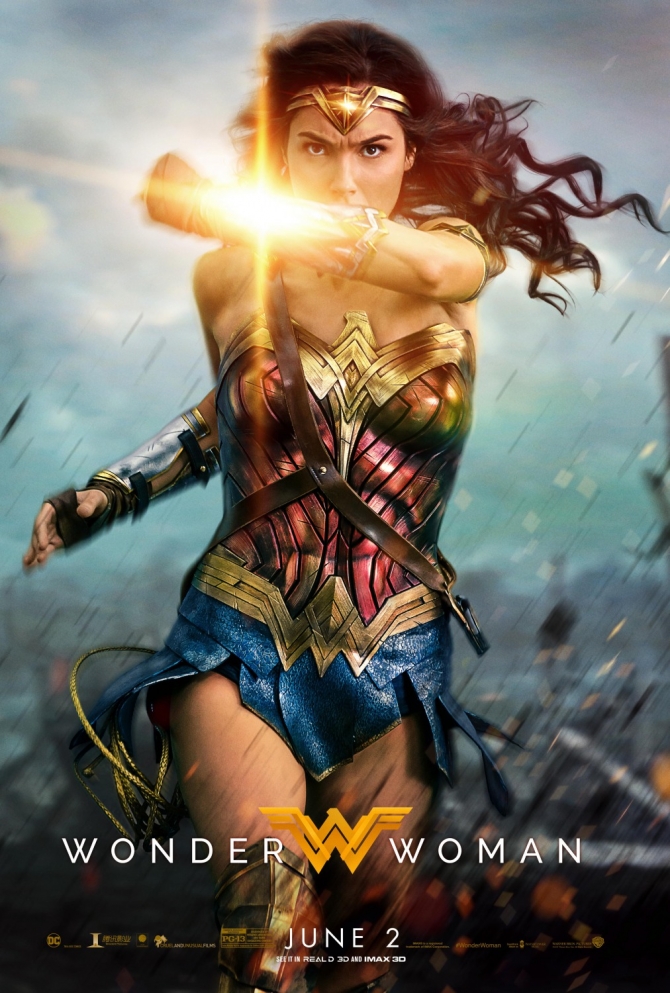 Fuente
---
Sinopsis Oficial / Official Synopsis:
"Diana, hija de dioses y princesa de las amazonas, nunca ha salido de su isla. Un día, en el contexto de la Primera Guerra Mundial, un piloto americano se estrella en su isla y Diana salva su vida; el piloto le explica que se está desarrollando una gran guerra que puede devastar el mundo, y Diana parte a la batalla."
"Diana, daughter of the gods and princess of the Amazons, has never left her island. One day, in the context of the First World War, an American pilot crashes on his island and Diana saves her life; The pilot explains that a great war is unfolding that can devastate the world, and Diana sets off for battle."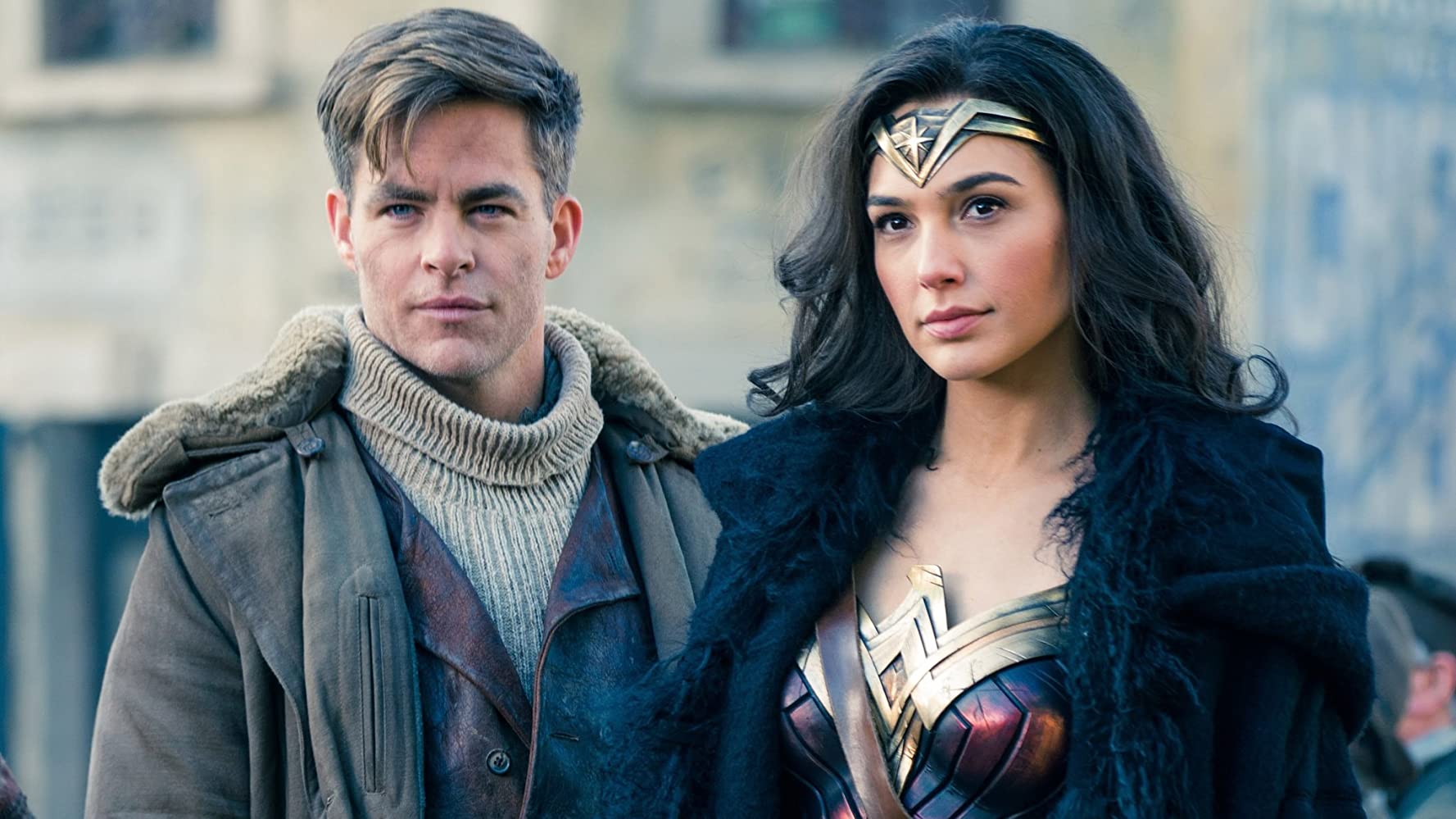 Fuente
---
La principal virtud de la película es que saben quién es y que significa la Mujer Maravilla. Paty Jenkins, la directora del film, sabe muy bien hacia donde va el desarrollo de esta temible guerrera, pero que también cuenta con una parte muy tierna e inocente, sin nunca desviarse de sus creencias ni buscar atajos, lo que también la hace un personaje inspirador.
The main virtue of the film is that they know who Wonder Woman is and what she means. Paty Jenkins, the director of the film, knows very well where the development of this fearsome warrior is going, but she also has a very tender and innocent part, without ever deviating from her beliefs or looking for shortcuts, which also makes her a character inspiring.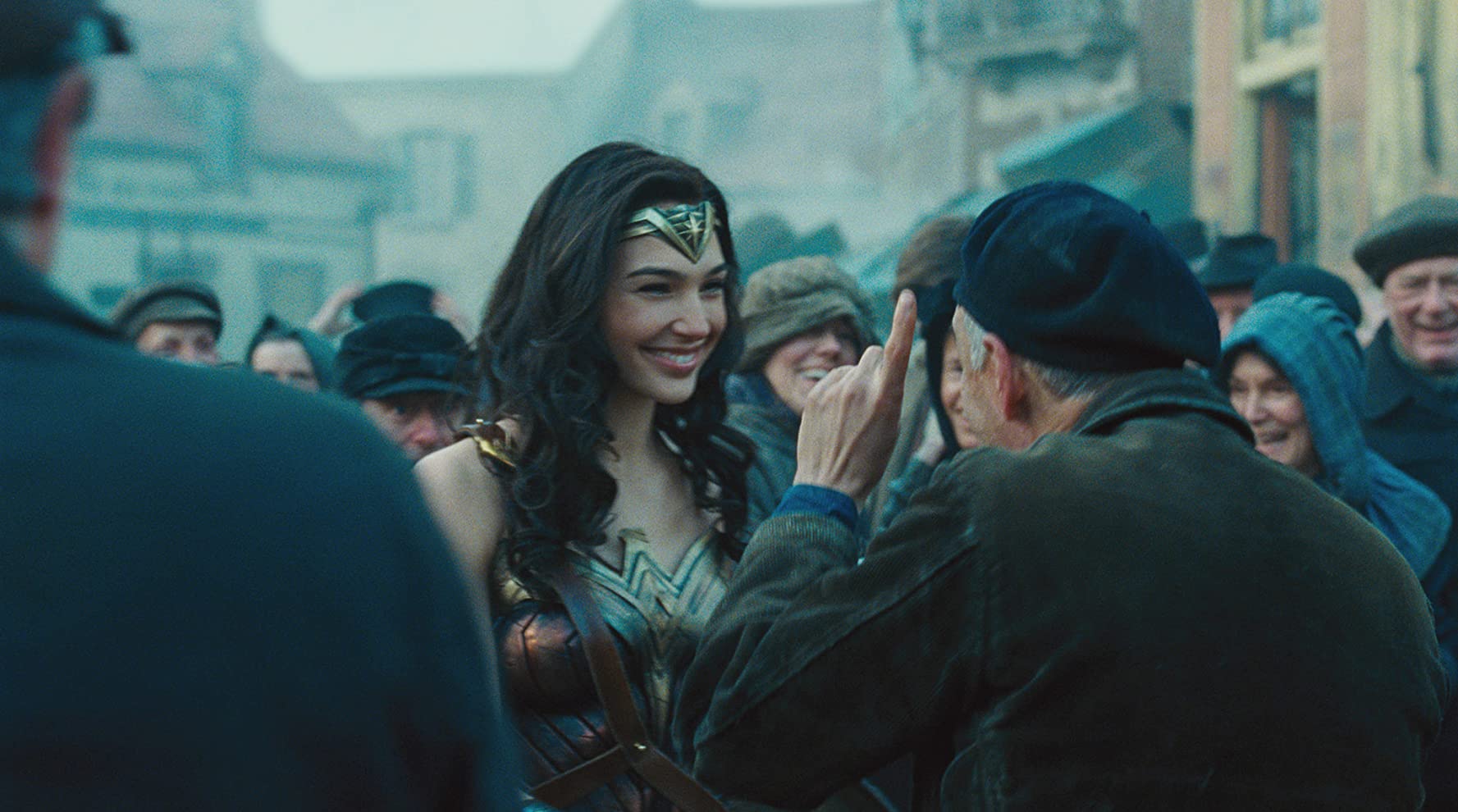 Fuente
Gal Gadot como mujer maravilla hace una interpretación muy buena de su personaje, cubriendo muy bien todas las facetas del mismo. Tanto sus escenas más tiernas e ingenuas en un mundo nuevo, al que desconoce totalmente, como sus escenas de combate, que son muy buenas también. Además hay que decirle, ¡Es muy hermosa!
Gal Gadot as a wonder woman makes a very good interpretation of her character, covering all facets of it very well. Both its most tender and naive scenes in a new world, which is totally unknown, as its combat scenes, which are very good too. Also, you have to tell her, She is very beautiful!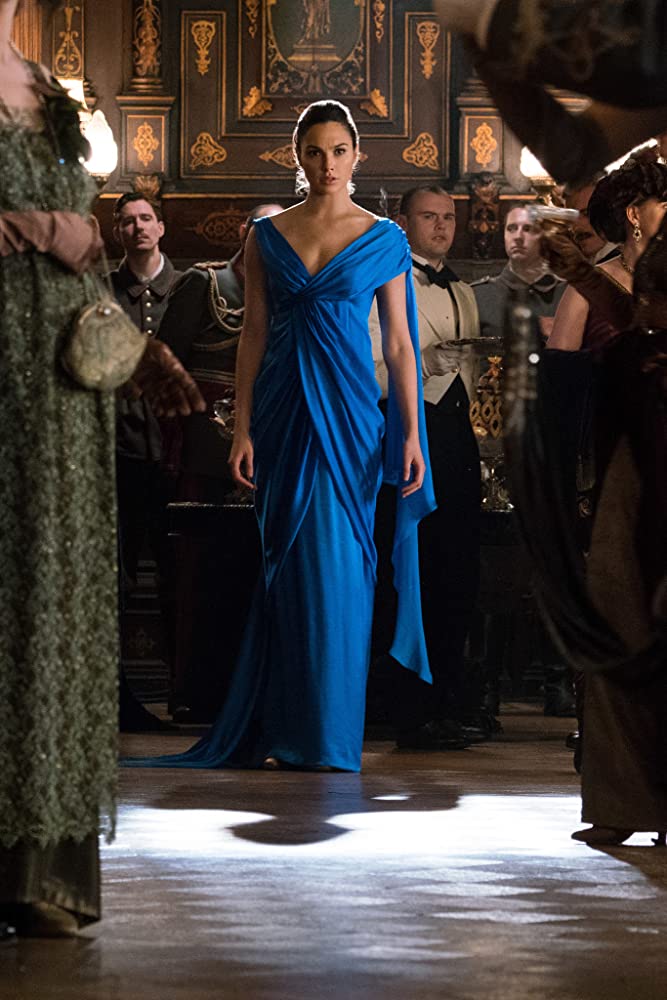 Fuente
Chris Pine como Steve Trevor es otro punto fuerte en la película, es una roca para que Diana crezca y sea la superheroína que todos conocemos. Además tienen buena química en la gran pantalla y nos regalan muy buenas escenas juntos.
Chris Pine as Steve Trevor is another strong point in the film, it is a rock for Diana to grow and be the superhero we all know. They also have good chemistry on the big screen and they give us very good scenes together.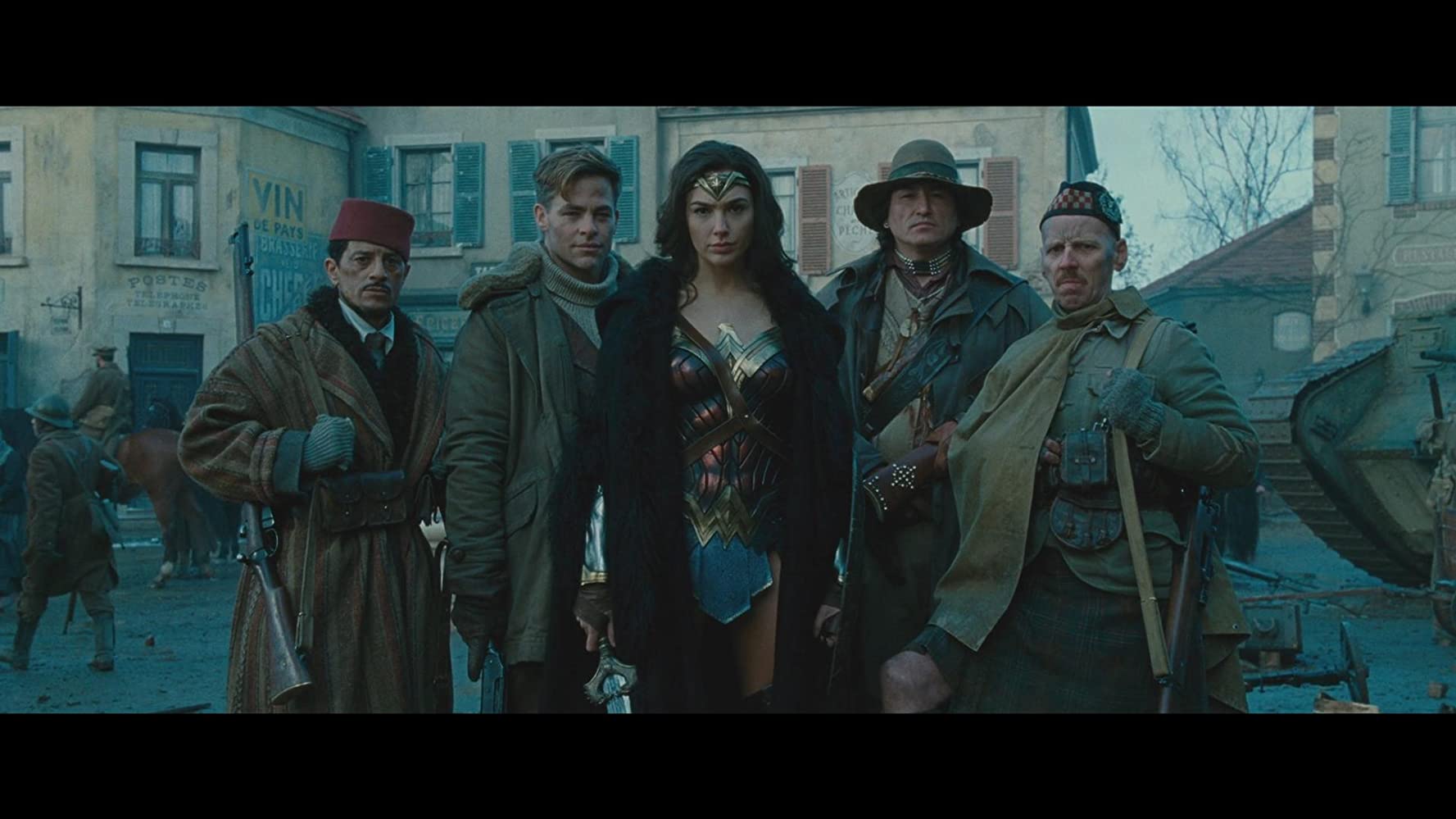 Fuente
Los efectos especiales de la película estuvieron bien, hay momentos donde son un poco flojos y el CGI es exagerado, aunque en otros momentos, sobre todo con la cámara lenta, vemos todo el poder de Mujer Maravilla.
The special effects of the film were good, there are moments where they are a bit loose and the CGI is exaggerated, although at other times, especially in slow motion, we see all the power of Wonder Woman.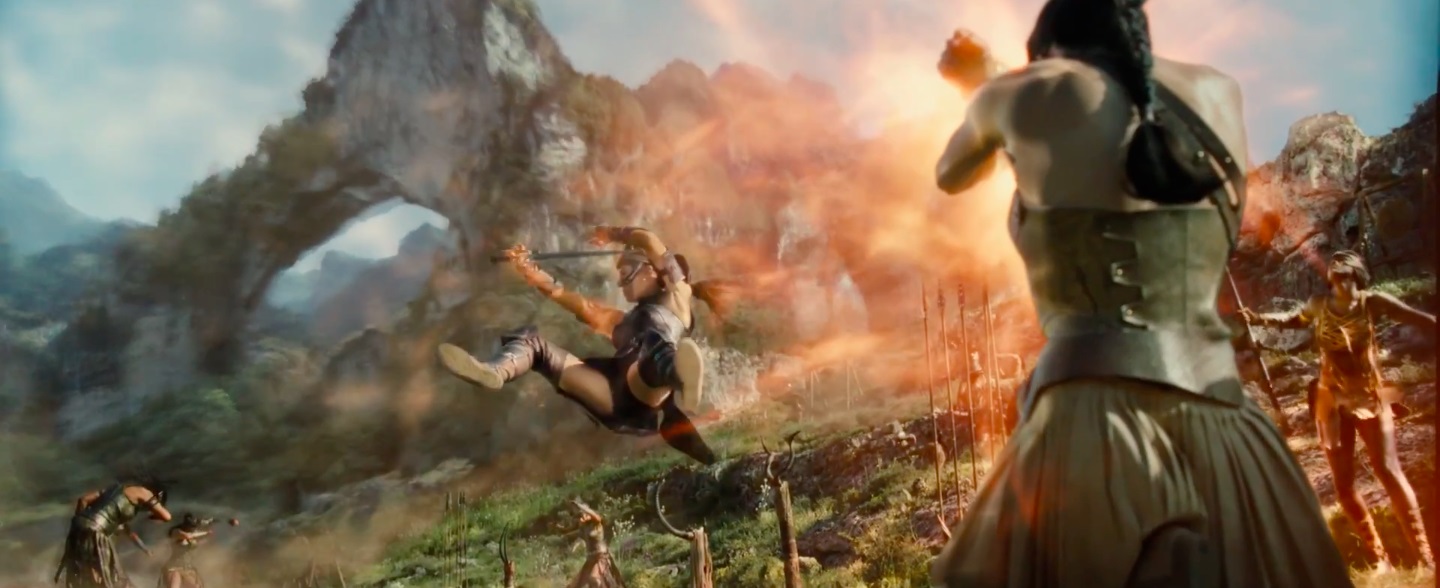 Fuente
En cuanto a los villanos, no son lo mejor del mundo pero cumplen, sus motivaciones son muy planas, ya que tienen un objetivo dominar todo, tanto el General Ludendorff, como Ares, el dios de la guerra. También hay que hacer mención de la Dra Maru o Dra Poison, quien es una científica muy inteligente y peligrosa, reclutada para hacer armas biológicas para el ejército alemán.
As for the villains, they are not the best in the world but they comply, their motivations are very flat, since they have a goal to dominate everything, both General Ludendorff and Ares, the god of war. Also worth mentioning is Dra Maru or Dra Poison, who is a very intelligent and dangerous scientist, recruited to make biological weapons for the German army.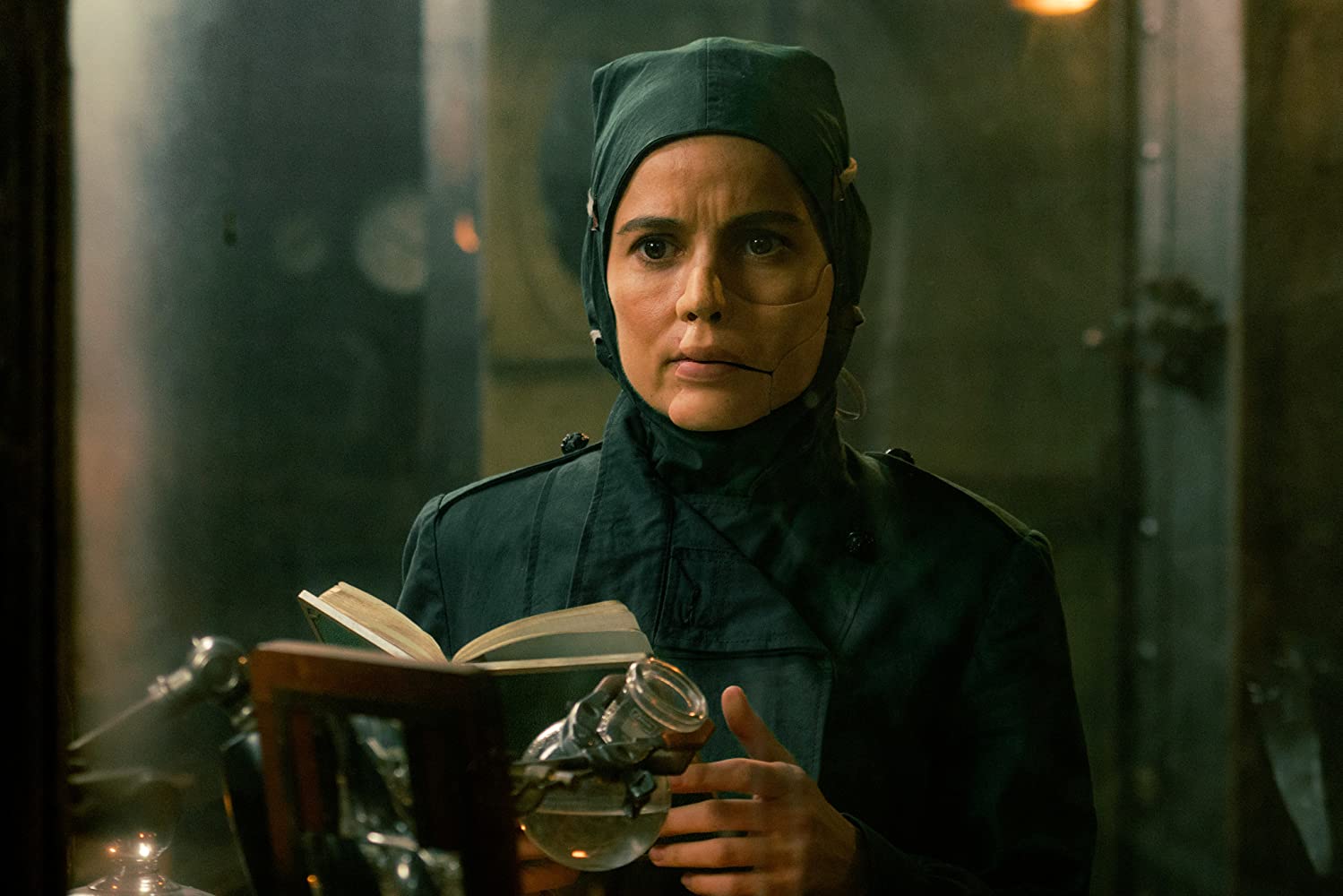 Fuente
Ya para finalizar, no les voy a mentir que es una obra maestra, o la mejor película de la historia, pero realmente es muy buena y más para mí, que soy fanático de DC, jajaja. Dentro de unos meses viene la segunda entrega y la espero con ansias.
And finally, I'm not going to lie to you that it's a masterpiece, or the best movie ever, but it's really very good and more for me, I'm a DC fan, hahaha. In a few months the second installment is coming and I look forward to it.
Fuente
---
Seguimos con la liga de @wiseagent, que apoya a todos en esta comunidad de HIVE que somos cinéfilos y nos permite conocernos entre todos, por esto intenten sumarse a esto @sportsfanboy y @joseemag.
We continue with the @wiseagent league, which supports everyone in this HIVE community who are moviegoers and allows us to get to know each other, so try to join @sportsfanboy and @joseemag.
Si te animas a participar aquí está el link con todos los lineamientos: League of Movies (HIVE WRITING CONTEST): Fourth Edition | Week 04 - "Femme Fatale".
If you want to participate, here is the link with all the guidelines: League of Movies (HIVE WRITING CONTEST): Fourth Edition | Week 04 - "Femme Fatale".
---
Mi calificación para esta película / My rating for this movie:
8.5 / 10.0