Empezando con esta reseña, tengo que decir que está película es buena, aunque la podemos separar en dos partes, la primera sin mucho empeño, y una vez que entra RoboCop en la trama, mucho mejor, además de que cuenta con efectos especiales buenos, buenas escenas de acción y un buen desarrollo del protagonista.
Starting with this review, I have to say that this movie is good, although we can separate it into two parts, the first without much effort, and once RoboCop enters the plot, much better, plus it has good special effects, good action scenes and a good development of the protagonist.
Pero está película no puede ser medida solamente porque lo que es, ya que es un remake de una película sobre el policía robot más famoso de la historia, con una de las mejores historias y sátiras a la sociedad, a la corrupción y a todo el mal que están haciendo la empresas a nivel mundo, además de contar con unas de las mejores escenas de acción que recuerdo, con mucha, mucha violencia, y viéndola desde ese punto de vista, pierde algunos puntos positivos.
But this movie cannot be measured just for what it is, since it is a remake of a movie about the most famous robot cop in history, with one of the best stories and satires on society, corruption and all the evil what companies are doing around the world, in addition to having some of the best action scenes that I remember, with a lot, a lot of violence, and seeing it from that point of view, it loses some positive points.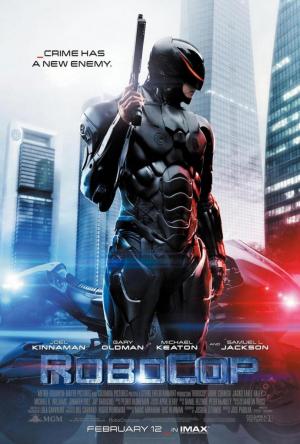 Fuente
---
Sinopsis Oficial / Official Synopsis:
"En el 2028, una compañía de robots le brinda su tecnología a la policía estadounidense y transforma a un oficial gravemente herido en un cyborg."
"In 2028, a robot company gives its technology to the American police and transforms a seriously injured officer into a cyborg."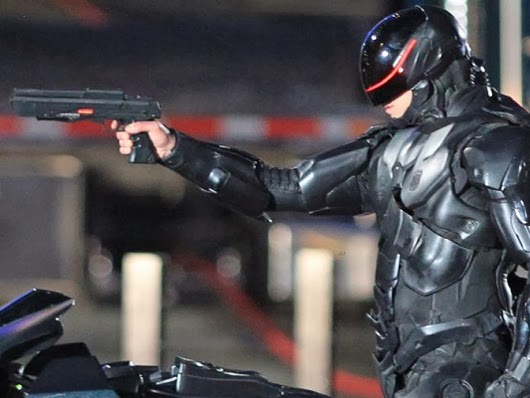 Fuente
---
Esta versión es mucho menos violenta, pero muchísimo menos violenta, aunque es completamente entendible por los tiempos en los que vivimos, que todo lo "ofensivo" lo intentan censurar, además que algo muy violento no sería material familiar, por lo que el mercado disminuiría, y sabemos cómo a Hollywood le encanta llenarse los bolsillos. También puedo mencionar que la principal crítica social aquí cambia, hablando ahora más de la corrupción policial y del gobierno, que como tal de las corporaciones (muy conveniente, si me preguntan).
This version is much less violent, but much less violent, although it is completely understandable by the times in which we live, that everything "offensive" they try to censor, also that something very violent would not be familiar material, so the market would decrease , and we know how Hollywood loves to line its pockets. I can also mention that the main social criticism here changes, speaking now more of police and government corruption, than of corporations as such (very convenient, if you ask me).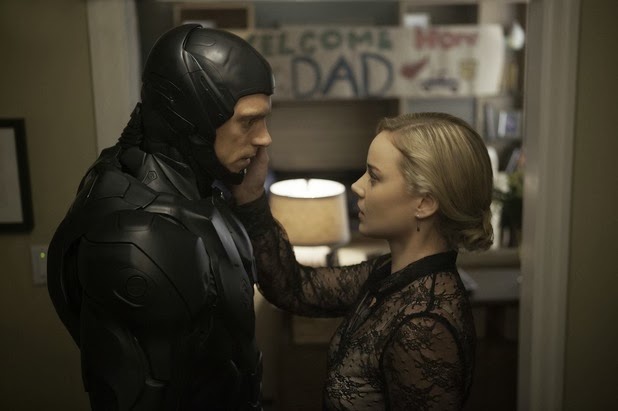 Fuente
Hablando de los protagonistas, de estuvieron todos muy bien, a excepción de Joel Kinnaman (Alex Murphy), que a pesar de ser el protagonista, no me transmitió la sensación de que era peligroso, a pesar de ser un robot hecho para combatir el crimen. El personaje de Gary Oldman (Dr Norton) cambia en comparación de la original, pero no me pareció mala,Michael Keaton (Raymond Sellars) estuvo simplemente genial y Samuel Jackson siempre es emocionante verlo.
Speaking of the protagonists, they were all very well, except for Joel Kinnaman (Alex Murphy), who despite being the protagonist, did not give me the feeling that he was dangerous, despite being a robot made to fight crime. . Gary Oldman's (Dr Norton) character changes compared to the original, but I didn't find him bad, Michael Keaton (Raymond Sellars) was just great and Samuel Jackson is always exciting to watch.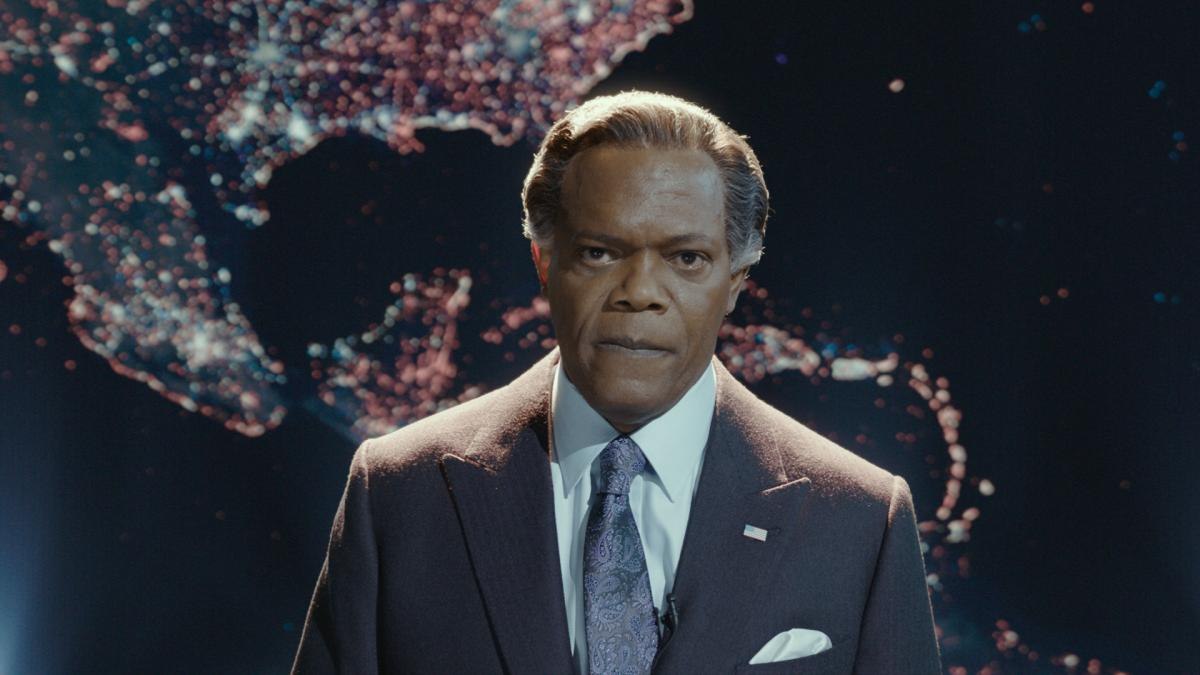 Fuente
El guión y la historia son buenos, aunque de enfocan en diferentes cosas, como ya lo mencioné el desarrollo del personaje está mucho mejor conseguido y la temática de corrupción cambia tremendamente, además la idea de RoboCop siendo un monstruo incomprendido cambia dándole tanto humanidad, lo que para mí es poco creíble.
The script and the story are good, although they focus on different things, as I already mentioned, the development of the character is much better achieved and the corruption theme changes tremendously, also the idea of RoboCop being a misunderstood monster changes giving it so much humanity, it which for me is not very credible.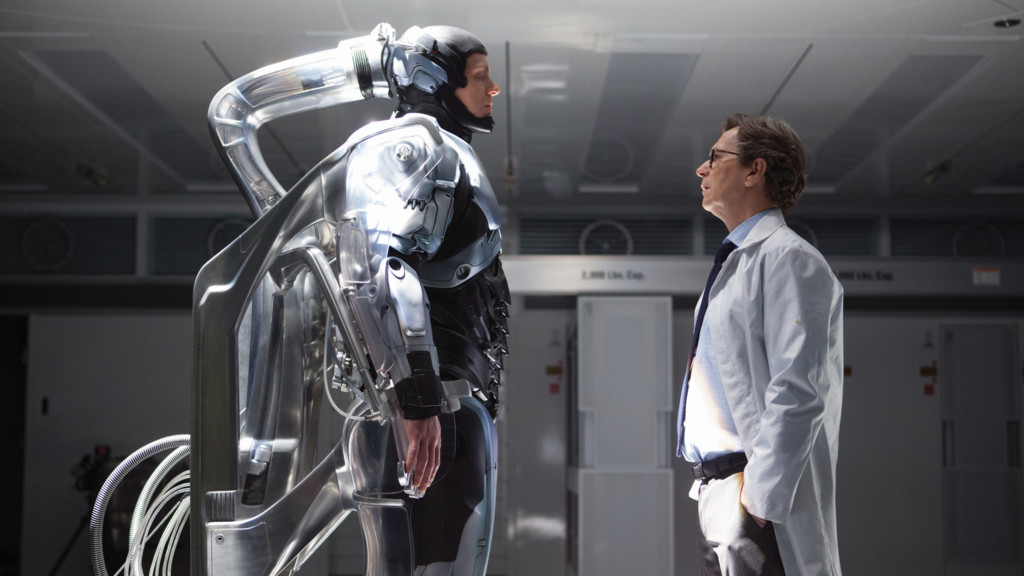 Fuente
La ambientación y los efectos especiales fueron muy buenos, una cosa que me gustó mucho es la cantidad de máquinas asesinas que podemos observar y las explicaciones son mucho más sorprendente, aunque en escenas de acción quedó algo corta, una de las batallas se desarrolla en completa oscuridad, lo que no nos deja disfrutar de toda esa locura y violencia, que a muchos tanto nos gusta.
The setting and the special effects were very good, one thing that I really liked is the amount of killer machines that we can see and the explanations are much more surprising, although in action scenes it was somewhat short, one of the battles takes place in full darkness, which prevents us from enjoying all that madness and violence, which many of us like so much.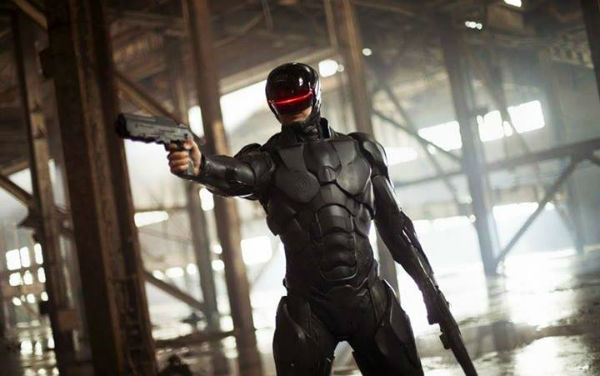 Fuente
En conclusión, es una muy buena película, con efectos especiales muy buenos, que además cuenta con un elenco muy impresionante, ha perdido algunas cosas de su versión original, pero intenta cosas nuevas además de mostrar un Alex Murphy mucho más humano y mostrarnos algunas de sus motivaciones. Película recomendable para ver en cualquier momento.
In conclusion, it is a very good film, with very good special effects, which also has a very impressive cast, it has lost some things from its original version, but it tries new things in addition to showing a much more human Alex Murphy and showing us some of their motivations. Recommended movie to watch at any time.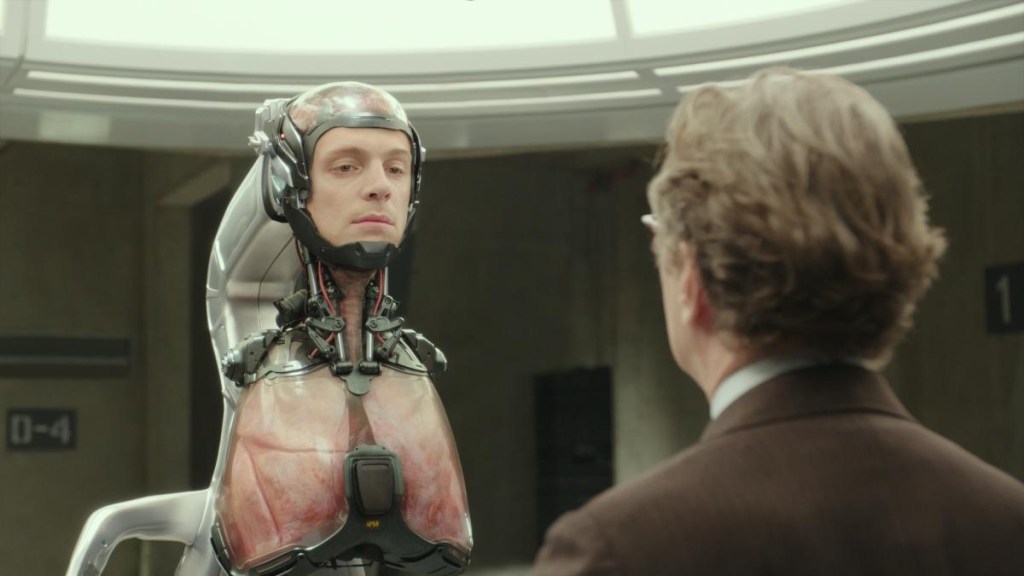 Fuente
---
Mi calificación para esta película / My rating for this movie:
6.0 / 10.0