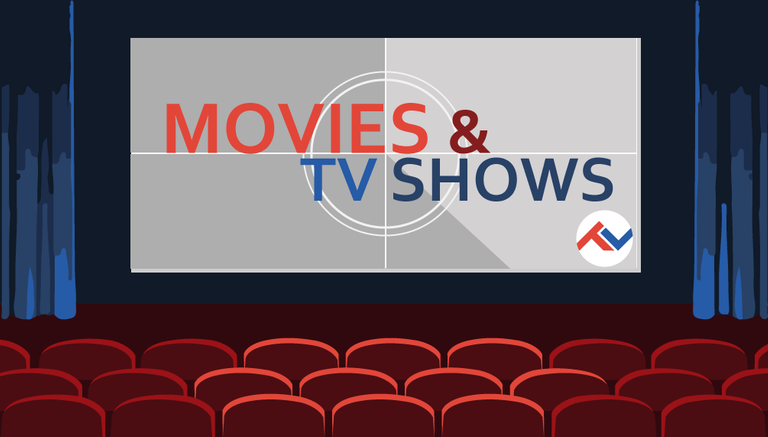 Hello there! Welcome to the first post here on the Movies & TV Shows Community account. The creation of this account is something that has been needed for quite a while now, and I'll get into a few details in this post as to how I, @namiks, believe that it can contribute to the growth of not just the Community here on Hive, but all of you that participate in the wonderful world of movies and television shows by writing about them.
For those of you that don't know much about me: I began writing about movies and television shows in 2017, and there was no Community for it for the longest time. The hashtags were essentially a wasteland and the topic was simply niche. Many users came and went, and the curation for the subject was almost nonexistent. I wanted to do something about it, and have been attempting to curate and provide exposure to the subject ever since. The creation of Communities has been a fundamental piece in doing just that, allowing us all to post in one obvious location and come together to write, read, curate, and interact with each other.
Here are just a few plans for this account:
Highlight exceptional and undervalued content
Promote interaction: comments, discovery of content, curation
Build Hive Power: curate content and offer delegations to flourishing users
Create events that reward users: contests
Create a diverse, changing team of Moderators: providing new opportunities
Financially support Moderators for their work
Promote and expand a Community Discord server
Many of these plans, I believe, offer some vital improvements to the Community and Hive itself, shifting the way in which we use Communities and interacting with each other. We're using a platform that offers such incredible support, we just have to begin to utilise it. I believe that with the help of Moderators, with varying nationalities and strengths, we can empower the many different cultures that make up the Movies & TV Shows Community. It also means ensuring that varying backgrounds are given an opportunity to contribute to its management and growth going forward.
At a later date, with the Community account hopefully generating some income to support the funding of events and delegations to the users while ensuring curation efforts do not suffer, I'd love to be able to offer financial support to the Moderators that I onboard, ensuring that they don't just have the access they need for supporting the Community, but are given something for their efforts. As of now, there are two Moderators for the Movies & TV Shows Community: @macchiata and @jcrodriguez. These two Moderators have both been ensuring content has been rewarded with the help of the OCD Communities Incubation Program.
While the types of content to be posted here aren't yet finalised, here are a few concepts:
Weekly reports on the best posts of the week
Reports on the most undervalued posts
Contests: chances to earn liquid Hive or delegations
Events: similar to contests but promoting interaction and the most active users
Naturally, such concepts could require research and time to produce, and even schedule. So these aren't yet finalised, and it may take a little time to get into the routine of things. That said, I really look forward to expanding this Community and working to produce something that really shows what Hive is capable of.
As of writing this, there are now 1,508 subscribers, and $1,500 worth of pending rewards. I look forward to the day where this might be double, perhaps even triple the amount.