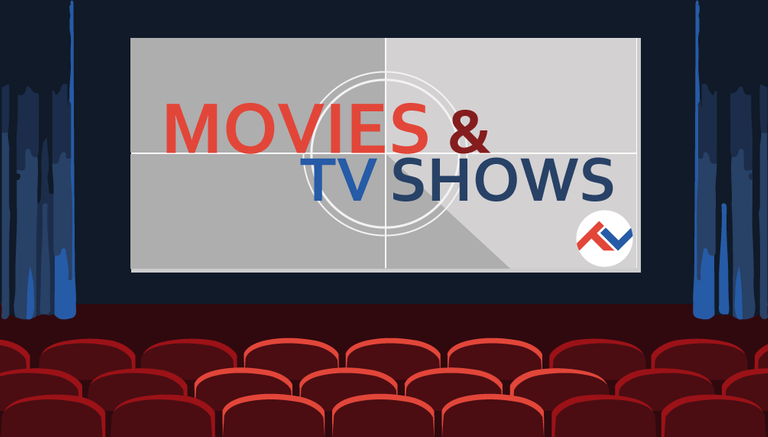 Hello! As part of our ongoing efforts to improve both interaction and curation in the Movies and TV Shows Community, this post is one of many to highlight and boost members of the past week that have posted what we believe is exceptional content.
The Details
Each week, our Moderators will monitor the posts within the Movies and TV Shows Community and handpick the ones that are believed to stand out under numerous factors: post quality, length, and subject. Over all effort will be considered, and those chosen will be featured in a post just like this with a percentage of the post rewards being distributed as a reward.
There are no entry requirements, and this is not a contest, but simply a roundup intended to provide additional exposure to all of you for your efforts. Just have fun posting in the Movies & TV Shows Community and five or more posts will be chosen frequently.

Author: @fmbs25
The Pale Blue Eye - Review (No Spoilers) // Los Crímenes de la Academia - Critica (Sin Spoilers)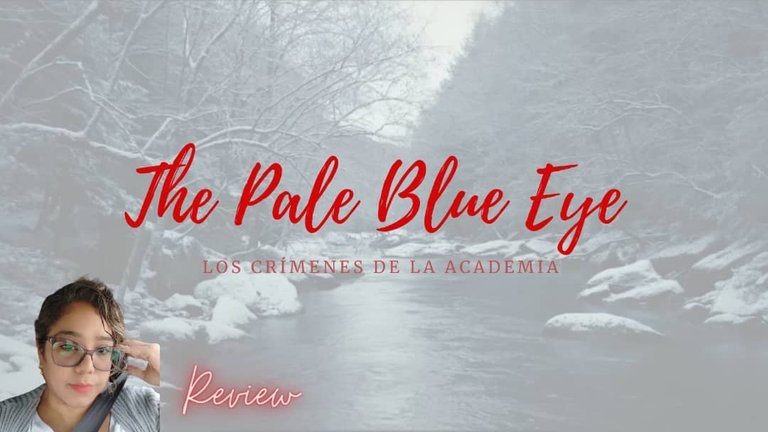 Murder, mystery, rituals to evoke immortality, a touch of romance, melancholy and nostalgia, all in an icy atmosphere and with a lighting according to the time, an impeccable costumes and decor, equally appropriate to that 1830, an unexpected ending, that makes you question many things about the film, and tests our attention, and I must say that you will probably want to watch it again to observe it more closely, this film is one of those that leaves us talking for hours afterward, analyzing details that we probably overlooked. A vestige of romance can also be seen in the story, the same that unleashes the wrath of the young Edgar Allan Poe, who is the one who ends up discovering the whole mystery behind the murders, only that I will say about the end, I don't want to leave spoilers here. My appreciation of this movie, based on everything described above, makes me want to give it a 10/10, however, and given that I have not yet read the book and I can not say if there is any detail overlooked, and in view that I was left with some loose ends of the story, I will give it an 8/10. I invite you to watch it and let me know what you thought of it, and if you have already seen it, I would like to know what you think of this mystery plot.

Author: @stairway2heaven
Vinland saga season 2: A new cycle dealing with a sad past (2023) Review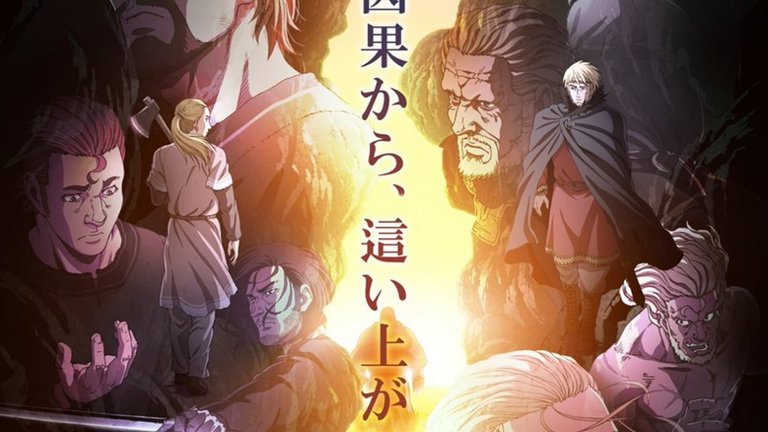 Regarding the plot, at the beginning of this season we will be shown the life of Einar, a character who had everything taken away from him, and due to circumstances of destiny he will meet our protagonist Thorfinn, without knowing anything about each other. In this season we will be given the interactions of both of them, since besides being in the same situation, they certainly went through similar circumstances, what happens is that one in past seasons committed very questionable acts and the other did not, this is where the growth of both in this new environment will gain more weight and that is why I repeat, you should see the first season to better understand this if you are interested at this point. The truth is a series that is worth watching from my point of view, and is set in historically, real facts to add more weight to this, I understand that perhaps there are people of which will not be to your taste and is respected for that is present the variety, but for me in general his manga and what he showed in previous chapters gives important messages, and very realistic or cruel that leave to the personal interpretation of each one to internalize and it is worth rescuing those things, after all as humans we become stronger through the difficulties. And with this ends today's review, I hope the reading has been to your liking, thank you for coming here and until next time.

Author: @freidimar18
Review | Favorite romantic movie | The Diary of Noa (2004)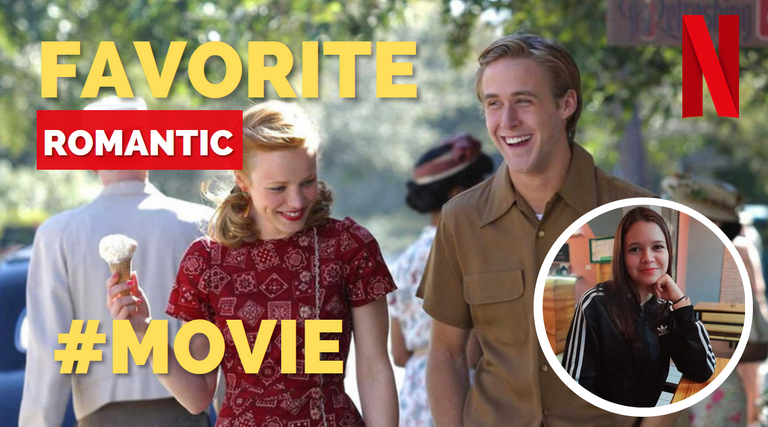 On the other hand, the atmosphere and costumes, I really liked, as I have always highlighted in previous posts, I love movies that are of those styles and times too much. I especially enjoyed a lot seeing Allie in terms of her beautiful and subtle way of dressing. Very precious. Now yes, I continue sharing the message that this film left in my life, previously I highlighted the difference in social class that is presented between the characters, here we will see that without a doubt, love always rules, that when you truly fall in love, you look for the thousand and one ways to be with that person no matter what your surroundings say, if that person adds you and makes you feel happy, then that is simply where you should be, so, you must fight and overcome every difficulty and obstacle. To continue, both also had their moments of much conflict, besides, a series of things happen that would be better for you to discover yourself, for a moment I felt hopeless, but yes, sometimes love can be unconditional, number two in a relationship it is very important to overcome the mishaps and solve, being detailed adds a lot in dating, and finally if that love is for you, it will return to your life at the right time. Important fact, the novel is based on a true story, about the grandparents of the wife of the author of the book Nicholas Sparks. This made it become a boom on television, so today it continues to transcend and leave great traces in many people.

Author: @mariaogliastre
A dos metros de ti (Five Feets Apart) - Una linda historia con un hermoso mensaje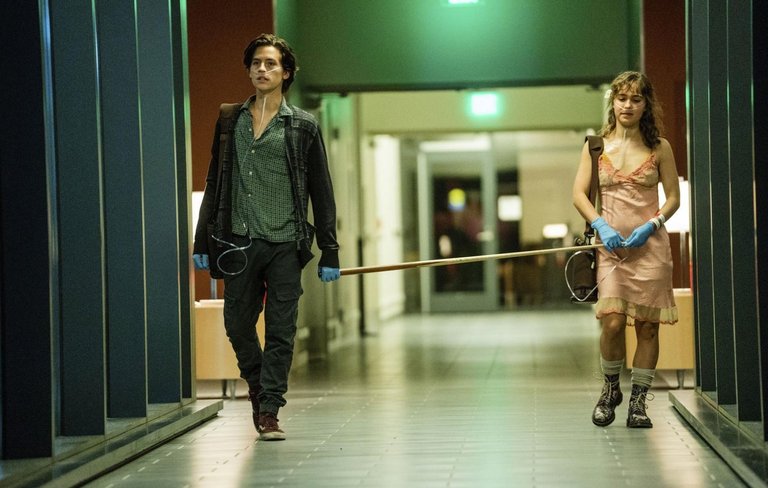 This movie is beautiful, yes with many romantic clichés but here we love those clichés 😌 I managed to shed several tears, it totally touches my heart, my heart always softens too much with romance movies and diseases, because the harsh reality is that they can never be together, so there is always a broken heart. The film is simple, without unnecessary padding, without subplots that divert us from the main story, with a nice message, "live your life, you don't know if you're still here tomorrow" and this applies to everyone, sometimes we worry about goals, waiting for something, that something never comes and we waste our lives just waiting.

Author: @iuliapetit2711
Love is really timeless with "The Last Letter From Your Lover" 2021 Movie Review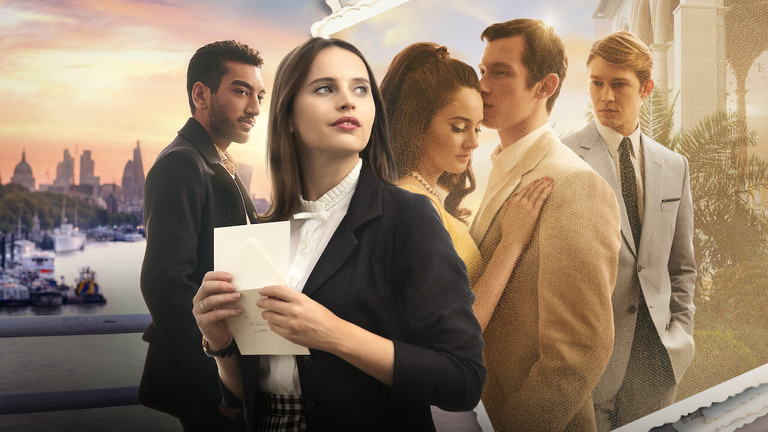 I came to this film because it is based on a book whose author is one of my favorites (Jojo Moyes, also the author of the book Me Before You, also made into a movie) and I really liked it a lot, although I haven't had the opportunity to read the book yet. . I will start by talking about the work of the actors, which I liked, I already knew Shailene Woodley from several movies like Divergent and The Fault in Our Stars, and series like Big Little Lies, also Felicity Jones from movies like Inferno and Rogue One , Callum Turner for his role in Fantastic Beasts and Where to Find Them, and Joe Alwyn for being a couple with my favorite singer and I must say that they were all very good, I felt that between Shailene and Callum there was a lot of chemistry between them and they made a nice couple, Joe Alwyn also played the role of a dry and conceited man who clearly doesn't really love his wife very well, and I'm not complaining about Felicity Jones either, she's always seemed like a great actress to me and this time was no exception, because which on this side I am satisfied.

Author: @jrjaime
[Movie review] [Eng | Esp] The Day After Tomorrow | Nature can be very terrible if you provoke it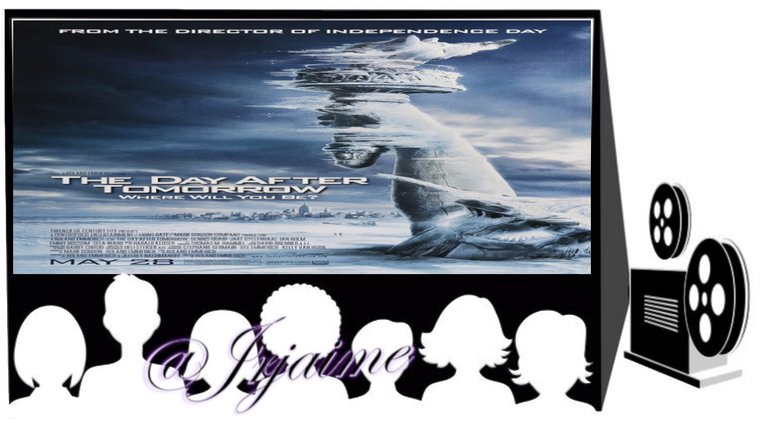 Characters perform actions that feel important but are more interested in action than the individual itself; the above is because no character possesses an interesting characterization are dolls without personality that do relevant things without being relevant to them. The only one who could speak of as a mediately remarkable character is Jack since he has various roles during the film: A concerned father, a scientist with answers, and a man who is a witness to a great change without possibility of doing anything, this makes him a pretty complete character something that cannot be said of the rest of the characters. The Day After Tomorrow is a film that plasma a possible reality that the world could go through due to climate change, the thing is that it is a topic that gives for a lot of psychological play due to the mental pressure a human being is subjected to by having to survive a natural disaster of biblical proportions; unfortunately, the film is not up to everything mentioned above, it ends barely reflecting a small vestige of everything it could have been. It's for all of the above that deserves a 3 star rating of 7, it's a tape I recommend watching even once because the main concept that moves to the movie is powerfully interesting.

Author: @soyunasantacruz
Gaia 2021 - God turned executioner | Dios convertido en verdugo || NO SPOILER REVIEW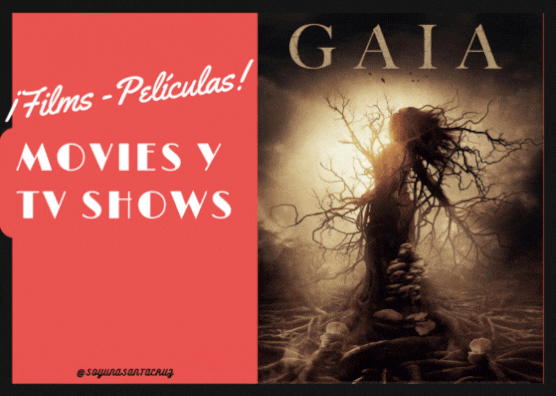 I think this film is an excellent product because besides having a good plot, it has 4 characters at the beginning: the two forestry workers, the father, and the son, and then all the facts are developed based on 3 characters, the woman, the father, and the son. Giving the impression that it is not necessary to have a large cast to make a good film. 98% of the atmosphere was in the forest, the costumes were little, and the music was perfect according to the emotions that made the viewer feel. I felt there was more suspense than horror, so I wouldn't categorize it with that genre, and lovers of gory scenes will likely be dissatisfied.


Congratulations to everyone that was chosen, and thank you to everyone posting in Movies and TV Shows! We look forward to the next report and highlighting even more of you.
Join the Movies and TV Shows Community Discord.
Follow us on Twitter!
Follow our curation trail