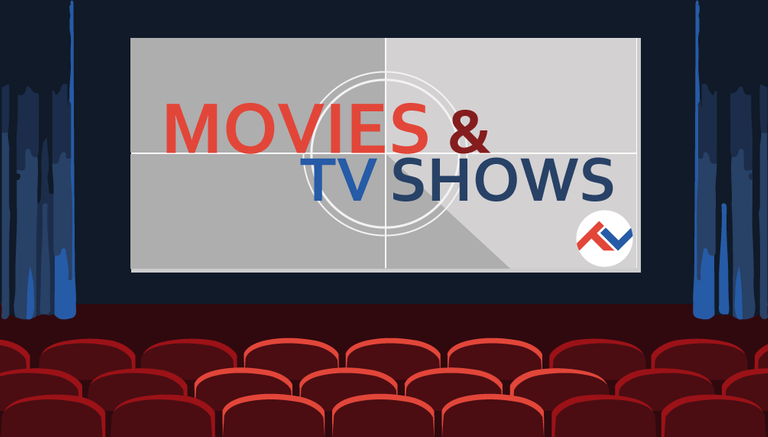 Hello! As part of our ongoing efforts to improve both interaction and curation in the Movies and TV Shows Community, this post is one of many to highlight and boost members of the past week that have posted what we believe is exceptional content.
The Details
Each week, our Moderators will monitor the posts within the Movies and TV Shows Community and handpick the ones that are believed to stand out under numerous factors: post quality, length, and subject. Over all effort will be considered, and those chosen will be featured in a post just like this with a percentage of the post rewards being distributed as a reward.
There are no entry requirements, and this is not a contest, but simply a roundup intended to provide additional exposure to all of you for your efforts. Just have fun posting in the Movies & TV Shows Community and five or more posts will be chosen frequently.

Author: @mairene1
Tarzán (Review)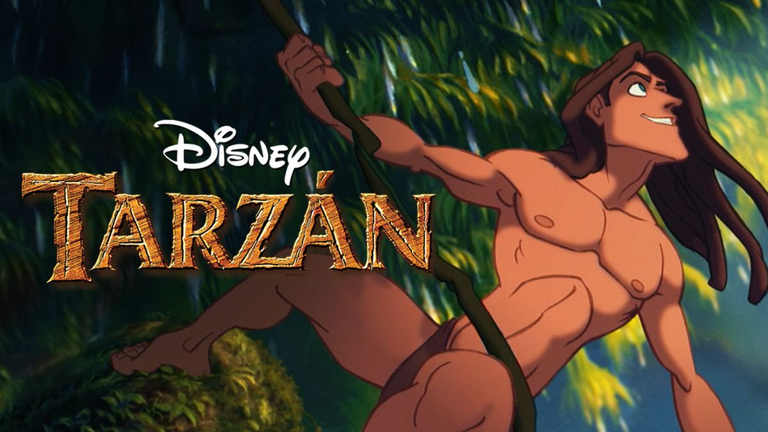 This leads me to talk about one of the most beautiful scenes in this film, and it is the moment when Tarzan, frustrated by his different appearance and tormented by the harsh words of his adoptive father who does not accept him as part of the community, begins to fill his skin with mud to try to look like a gorilla, and then his mother approaches him and with a sweet and tender voice tells him that they have more similarities than differences, for example their eyes, hands, ears and a beating heart, but above all what makes them the same is the love that unites them, because she doesn't need him to have the same blood or look like her to love him like a son. Friends, it is impossible not to be moved by this scene, it is quite meaningful, beautiful and real because anyone in a similar situation could identify with it, especially I have read testimonies of people who are adopted children and this dialogue helped them a lot to understand their own situation.As for the characters, I believe that both Jane and her father represent the good in human beings, those who walk in the healthy search for knowledge, who love nature and are aware that they are part of it, while Clayton represents the darkest and most repugnant in the human race, who only wants to make a profit, who fights for his own interests, who is selfish and does not mind destroying any environment in order to get what he wants.

Author: @javyeslava.photo
Tulsa King, Stallone as a mafia cowboy!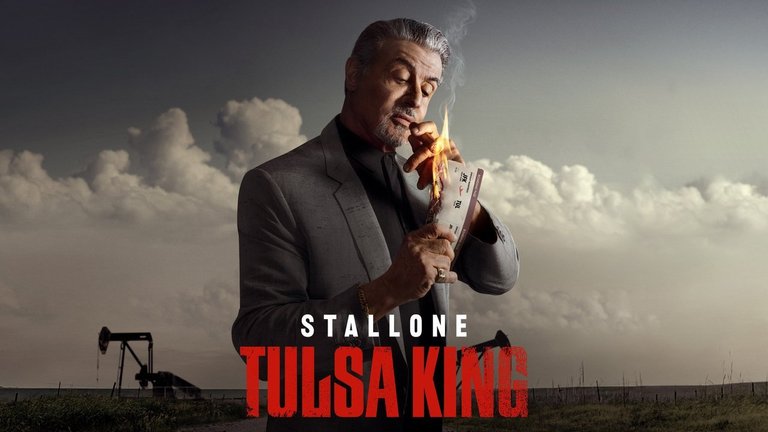 Maybe at this point you are still not very convinced, but I'm telling you that this is a great series with a story that little by little is gaining strength and depth. The first chapters are like a preamble, an introduction to this criminal world, how things are handled and what are Manfredi's intentions after his arrival in Tulsa. Honestly there is more action than I expected, some very well done and explicit scenes because yes, violence is a very important factor here, it is the means of understanding of these people and they make it very clear. But there is also a bit of that family drama due to the fact of being away practically all his life from his family and perhaps he thinks that it is not too late to heal certain wounds, in fact a part of Manfredi understands that to achieve that he has to get away from that world which is impossible and that is an internal struggle very present in the plot. The plot is not complicated, it's a guy who comes from nowhere and starts making noise in a city totally unknown to him. It is even comical the way he gradually takes over things already established, businesses, deals, people themselves; I confess that in those first episodes I laughed because I did not understand how that was possible, how someone comes and takes away what is yours out of nowhere until later you realize that the power of intimidation and persuasion is greater than anything on many occasions. The series doesn't let up, it never does, there's always something going on, there's always one more edge to the plot that little by little becomes more entangled and bigger and that's what makes the story so addictive.

Author: @saravm82
Serie Review: Avatar | Book one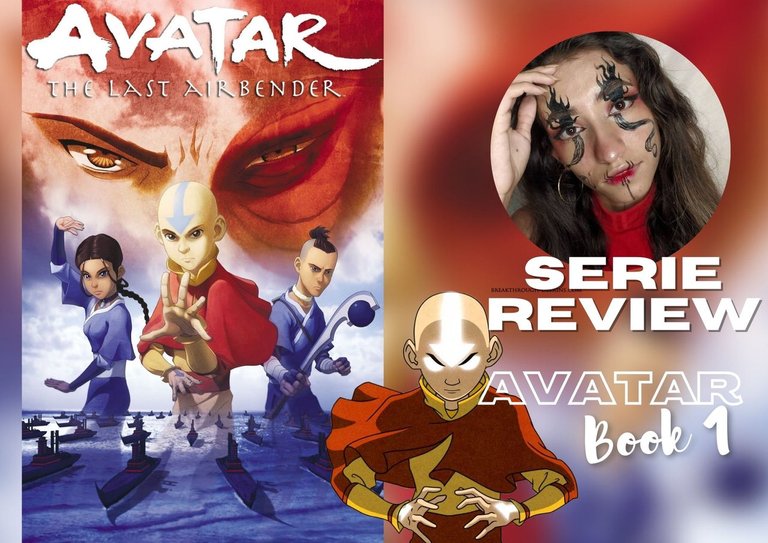 His story is quite original, which is about a world that is divided into 4 nations and each nation is an element such as earth, fire, water and air, each one has a culture very similar to that of the ancient empires such as the Chinese that would be the kingdom of the earth, the Japanese empire that would be the nation of fire, the nomads of the air that would clearly be the nomads of Tibet and finally those of the nation of water that would be the people who live in very cold places on earth. Each one has its culture and power, depending on which nation is their power will be that, if he was born in the earth kingdom and his family are masters, then that child will be a master earth, finally there are also people without power, but among them there is a very powerful being, this can control the 4 elements and is the bridge between the normal world and the spiritual world, so there is a spiritual world, this is the Avatar and is who keeps the world in total balance, seeking peace and prosperity among the 4 nations.

Author: @davidpena21
DC League of Super-Pets (Review)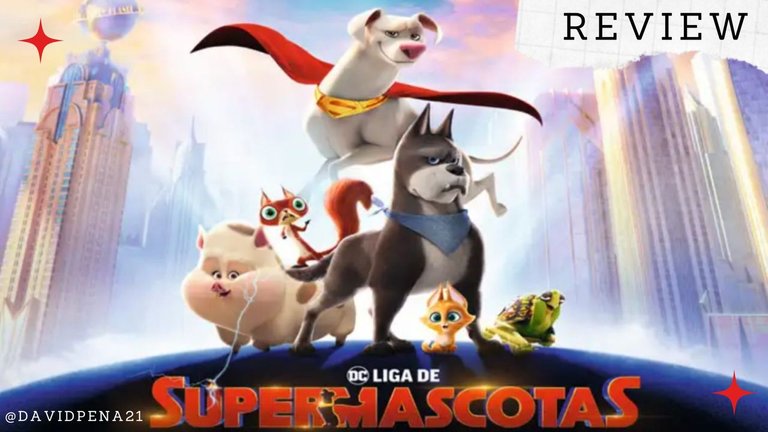 As for the characters of this animated film, we have the presence of great actors very good and important for the DC world, where each one plays a superhero or even an animal with superpower. One of the main characters is Krypto, Superman's dog, for me he is one of the best and he really did great doing that role, since he had to play a normal dog and at the same time a dog with superpowers, where he was always willing to help his team, despite being a little mischievous. In addition, his partner and friend Superman has a unique personality, super strength and many other powers that characterize this character, where they both make the best team. Another animal with superpowers that I liked, is the squirrel known as Chip, he really breaks it in the team and has a power that is perfect, at first I laughed a lot because he is so small, but once he gains confidence and discovers what he can do no one will stop him.

Author: @dimeshana
Guillermo del Toro's Cabinet of Curiosities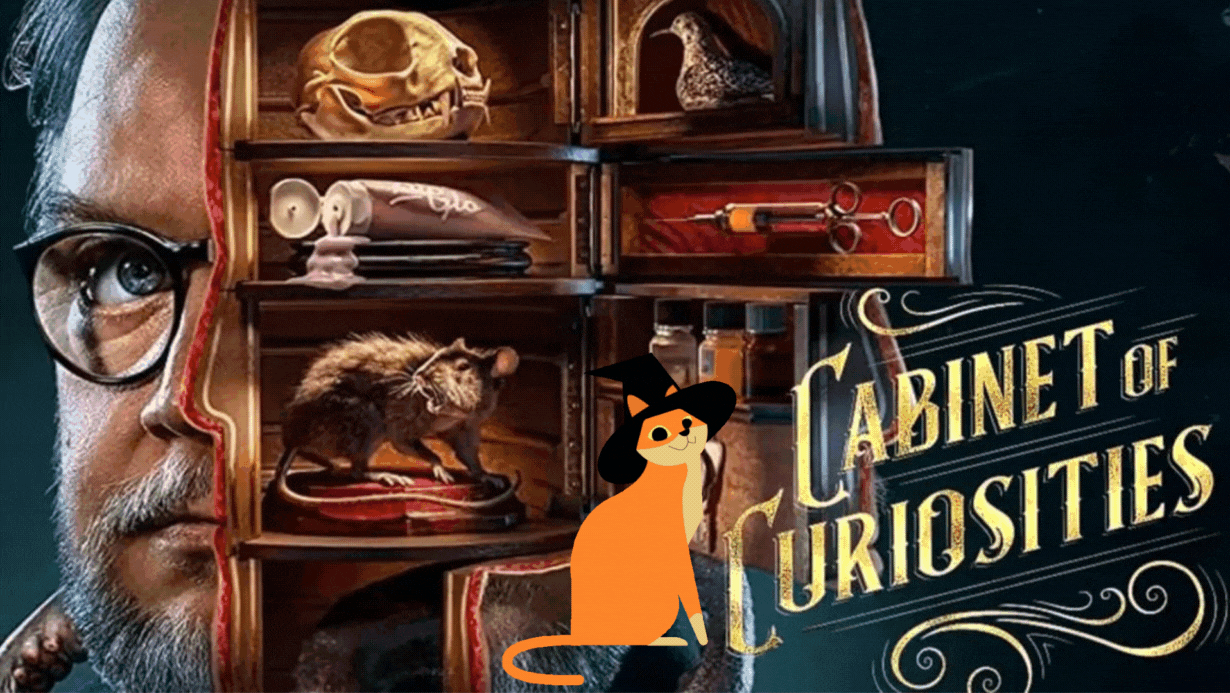 Each chapter has its essence, and of course I liked that too much because the difference of directors was very noticeable, I feel that I liked it more than Love Death and Robots of 2022, that is to say the season that was released in 2022, just because all the directors of this season managed to get a "spark", like a moment where you were alarmed and said "WOW WHAT? "So out of fear, disgust or the plot twist of the story, it may happen that in the following seasons some chapters are not so shocking, or they start to compare them with the previous ones and it happens like Love Death and Robots, where you don't pay attention to much and just compare them. I also feel that Guillermo del toro by taking this risk of creating this series, which because of how funny I am and because of the long title I call it "la gaveta del toro", his objective is to show us as an audience all those stories that are out there in books, stories that were made years ago and capture them with the ideas of directors who have a vision of the now, how the public of these years is attracted to the stories and in this first season they did it very well, stories or stories that were made years ago and capture them with the ideas of directors who have a vision of the now, of how the public of these years we catch the stories and in this first season they really did it very well, I enjoyed all the chapters at a very high level and that I got tense at many times.

Author: @ilazramusic
¿Genialidad en la nueva propuesta de Tim Burton? | Wednesday Review (Sin Spoilers)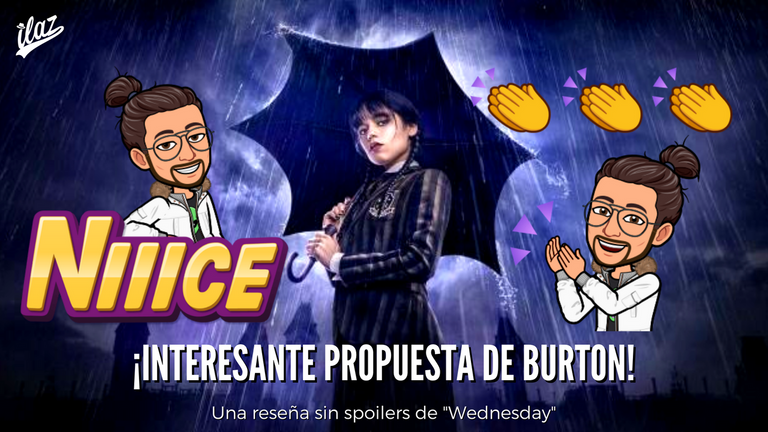 I feel that this series was very good, I wouldn't say it was a masterpiece because of the details I got in the final chapters that really left me much to be desired, but I do have to say that it is a series that encompassed very interesting elements that never made me give up on it. Also, it should be noted that the CGI work that was done for some scenes with some monsters was quite good, with that fantastic half-cartoon touch that characterizes Tim Burton and with just enough amount of darkness. I should also point out that this series was quite explicit on a graphic level with violence and that surprised me quite a bit, I knew it would have to be a series with a pretty serious tone, but I didn't imagine that it will be something explicit in that sense.

Author: @ikigaidesign
A friendship without borders GREEN BOOK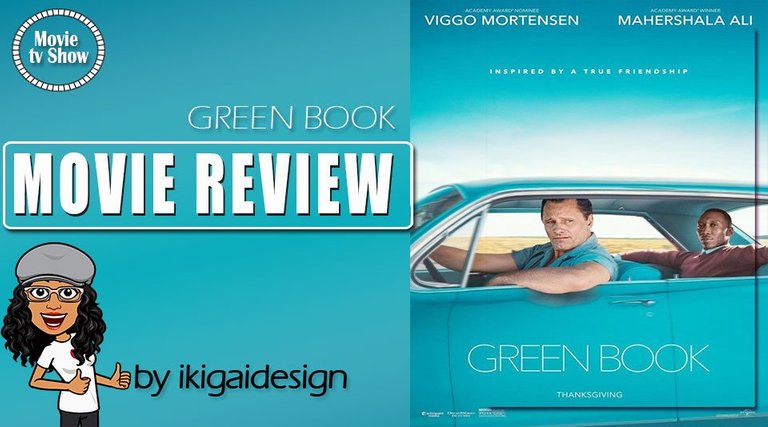 As you can see, they are two completely opposite people, but destiny made them meet, sharing this trip was a lesson for both of them, to travel and to know a new life, without a doubt, it was a trip full of adventures and many lessons. What called my attention the most, is to know that this story is real, and that these men really existed, it is a lesson for many, I think that this kind of stories are the ones that should be promoted and inculcated, especially for today's youth. A touching, inspiring, emotional story, you will laugh, cry, and the ending will be epic, it is a movie you can't miss, if you haven't done it yet, I recommend it with your eyes closed, as I said I loved it from beginning to end, and I'm sure you will too. They are two hours that will be worth every second, every moment, in which each chapter will be a reflection of the good work they did here, scenes that will make you laugh, you will see the change that makes one in the other, both the scenes and the characters, are impeccable.


Congratulations to everyone that was chosen, and thank you to everyone posting in Movies and TV Shows! We look forward to the next report and highlighting even more of you.
Join the Movies and TV Shows Community Discord.
Follow us on Twitter!
Follow our curation trail