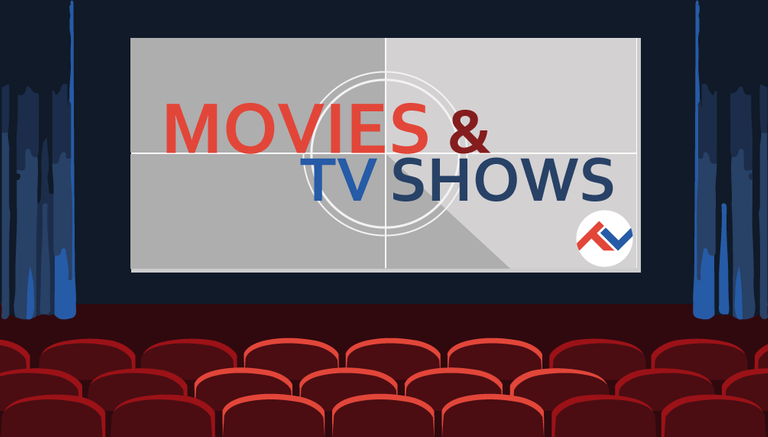 Hello! As part of our ongoing efforts to improve both interaction and curation in the Movies and TV Shows Community, this post is one of many to highlight and boost members of the past week that have posted what we believe is exceptional content.
The Details
Each week, our Moderators will monitor the posts within the Movies and TV Shows Community and handpick the ones that are believed to stand out under numerous factors: post quality, length, and subject. Over all effort will be considered, and those chosen will be featured in a post just like this with a percentage of the post rewards being distributed as a reward.
There are no entry requirements, and this is not a contest, but simply a roundup intended to provide additional exposure to all of you for your efforts. Just have fun posting in the Movies & TV Shows Community and five or more posts will be chosen frequently.

Author: @stairway2heaven
Tenacious D: The Pick Of Destiny / An Abstract Masterpiece (2006) Review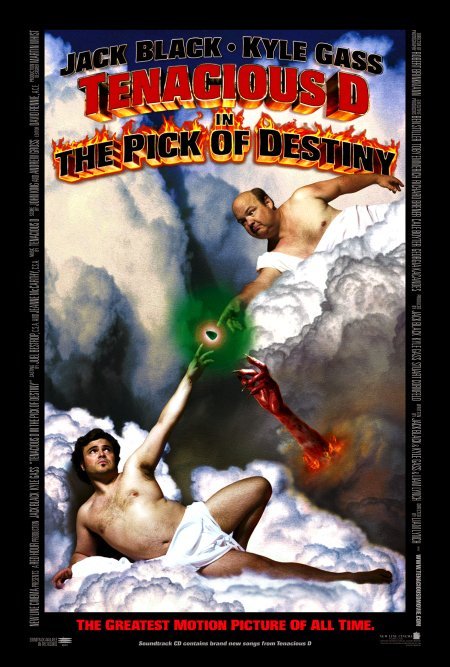 Music is an element that has been recreated in the cinema, using various means and styles that make tell in some way or another the variety and impact it has either narratively or to give weight and ambience to the plot before so many moments and what can be transmitted through it, unrelated in itself to this main element already mentioned, for example last year when I was able to review the film Whiplash and in a very summarized way I want to specify here, that we can witness in that film, see the self-sacrifice to meet someone's expectations and give everything in that case for jazz using drums as elements, playing elements of depth and seriousness. However with this film such musical and narrative elements take a completely different weight in every sense, if in Whiplash it was seriousness, obsession, sacrifice and feeling in the case of Tenacious D I could come to consider it as a comedy in which these musical elements intrude, as well as aspects linked to a lifestyle of famous rockers, without really being them and making this is presented as a mockery of what is shown with what is reality in this film, but that's what makes it so good for me in an absurd way.

Author: @iuliapetit2711
Let's talk about Disney & Pixar 2022 Movie Turning Red! -Review-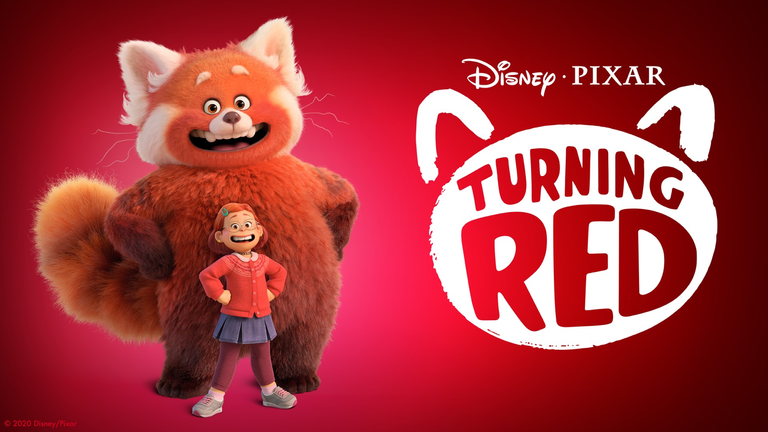 I think this movie is a nice way to show girls that not everything about the first period is so bad, because if it's true that it can be a "red monster" that comes into our lives to turn our emotions on our heads, too It can make us a little insecure and irritable at first and change our moods a lot since we already go through a lot of mood swings as we get older, but also that "red monster" comes to intensify everything on a monthly basis, but then we get to a point where that we learn not only to accept this "red monster" that is part of us, but also to love it and live with it, but we also learn to accept and love ourselves just as we are. Also this film carries an important message to all those who are parents and who expect so much from their children that they do not give them freedom to choose but want to impose their will on them which can be frustrating for them, I think that all parents should accept, love and value their children as they are and not try to change them, they should not repress them too much so that they do not have insecurities or frustrations later. Puberty and adolescence are very difficult times for children who feel misunderstood and become quite rebellious, and also for parents who sometimes tend to be strict and lack patience and understanding, so I think this film it can help many to carry these stages in a better way.

Author: @davidpena21
Lightyear (Review)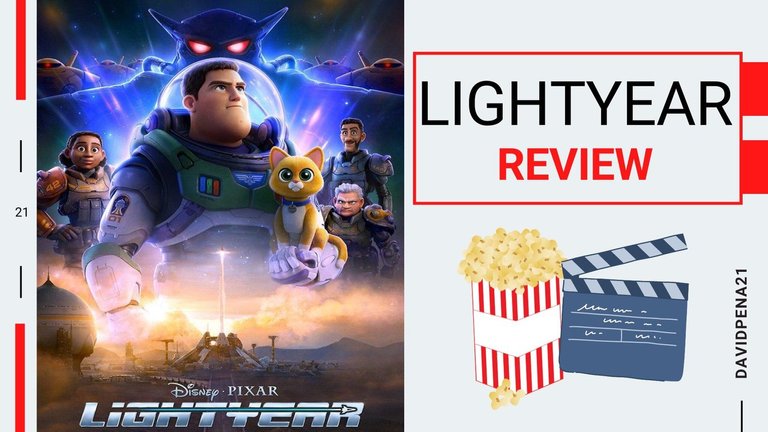 Since the beginning of this movie we can see a great animation work in each of these scenes and above all keep the theme of the story, where this new character will have to share and form new work teams, make friends for the good of all, because sometimes working as a team is easier than being alone, because you know you have someone who can help you, and the support of all and thus be able to move forward. In this new movie they included some scenes with a bit of science fiction, action, shooting and each of those trips they have to make, I liked it, because they give a unique and exclusive touch to this animated production. Scenes that are shocking as others somewhat exaggerated, perhaps they could have been changed or improved a little from my point of view, however, we were carried away by the story and in the end I thought it was a success. Other aspects that I also liked is the mysterious villain of this film, we already know that his goal is to destroy everything, no matter what, this is where our character will have to do his job and demonstrate each of his skills, to stop him and defend his friends even though sometimes he was a little clumsy and did things wrong, also Buzz's life will have an unexpected twist.

Author: @freakshow90
The Martian: A Film Full of Science, Action and Matt Damon's Extraordinary Performance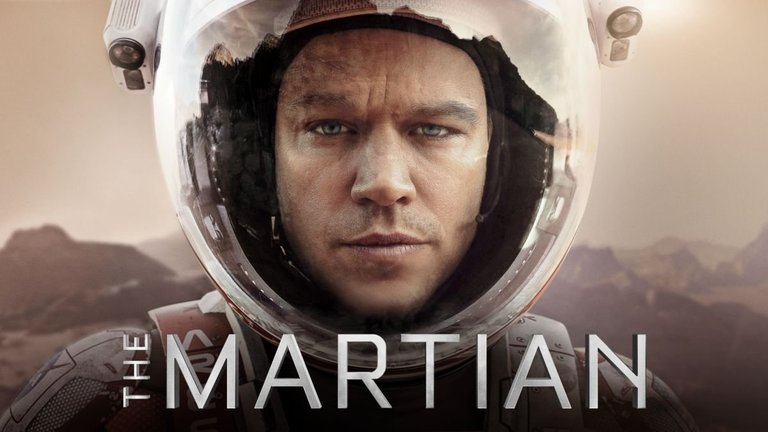 And so much for the story of the plot of incidents that make up the understanding of this film. The idea is that you see it and, above all, that you notice that within the plot of this film, the most recurrent idea is to know how to solve problems. It doesn't matter if it's on Mars, all alone, or in your own backyard. The key is to be able to implement simple and useful solutions to seemingly complicated and difficult problems. That said, I ask that as an audience, if you choose to watch this film, you pay attention to the details about politics, science, evolution, problem solving, engineering, clinical psychology, and above all, logical and deductive reasoning. In my view, this is the key to the real beauty of this film. There are no aliens, no monsters, no criminal instincts or human actions that produce negative reactions. Everything is based on survival, on using intelligence and, above all, humour to extend a stay, which, although not pleasant, must be sustained. Otherwise, death is the only other option. Without Matt Damon, this film would not have the poignancy and comedy that it does. But it is not only that aspect that moves the audience, but within the worst desolation a human can experience, the only thing that keeps him alive and hoping to breathe again without a scuba mask over his men is knowing how to think and use rationally the resources he has.

Author: @miguelalfonso
Guillermo del Toro's Pinocchio (2022) - Review: "La misma historia pero llevada a otro nivel"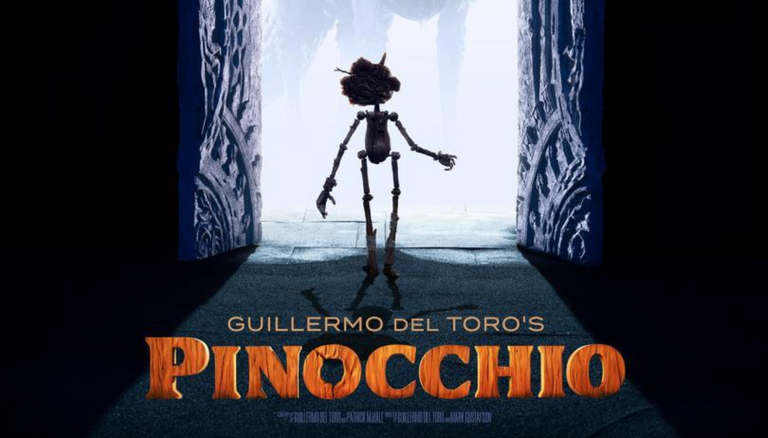 I must admit that I was expecting the same story that we have seen for many years, so my expectations were not very high, but just seeing the first changes I was fascinated, one of the things in the story that I liked the most is that they made Pinocchio immortal, which at first glance seems silly, but these small details are what makes this movie different.I would dare to share that opinion that Guillermo del Toro's Pinocchio is the best animated movie of 2022, because I really have a hard time finding any negative point to this movie, and not only I think it is an objectively good one but also I genuinely enjoyed it and it made me empathize with every scene.

Author: @gaboamc2393
Gabo Movie: The Day The Earth Stood Still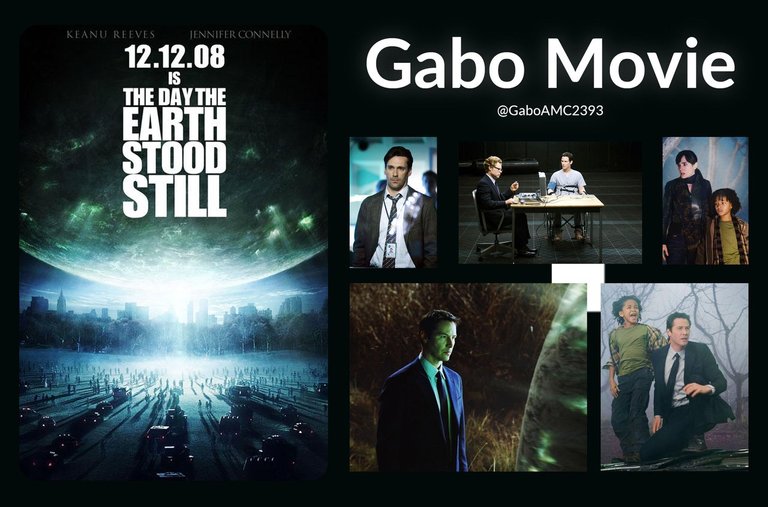 It doesn't take long to get into the main theme of the film, because immediately some officers call Helen's house and she is taken to a maximum security facility, where she is gathered with other scientists. Something serious is going on, so they arbitrarily and hastily gather specialized scientists to solve the problem. I am struck by the human side they seek to give to this, as you can see Helen's fear at having no choice but to accompany these officers. At the time, her biggest concern was having to leave her son home alone, but luckily she didn't have to. In much of the film, the human side (the positive one) of the whole conflict is provided by her and her son Jacob, as she shows us the caring side of people, something that is rarely seen in the other human characters in the film...

Author: @josehany
DOG GONE | NETFLIX MOVIES | REVIEW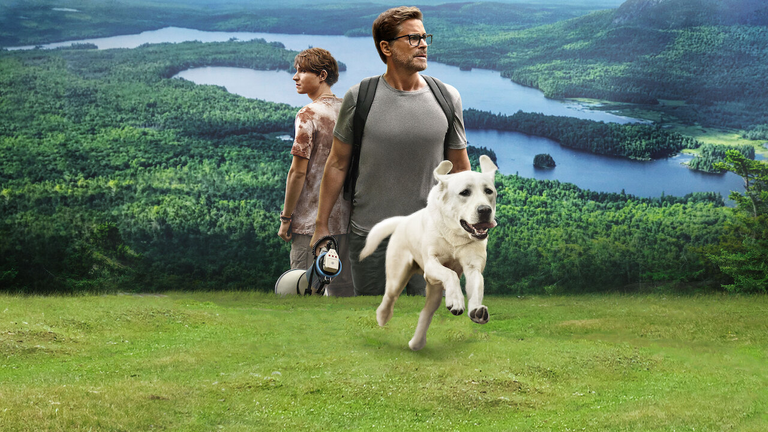 On the other hand, they show what it means to have a pet, it's not just a dog and that's it, it's a companion, it's who we also share our life with, our emotions, moments, it's like having a child, it's part of you, and it's also who understands us, a pet does not judge you, a pet loves you for who you are, a pet stays with you when you feel bad, and we humans also care about them, they are part of us. Currently, society is changing the way it sees pets a lot, before there was not so much awareness, and that is also shown in the film. Even with Fielding's mother also having a pet and sometimes seeming to have little flashbacks of those times, as her parents were strict and didn't have as much bonding with the pet, totally different from what we see now in the new society, we are more responsible and affectionate with pets.


Congratulations to everyone that was chosen, and thank you to everyone posting in Movies and TV Shows! We look forward to the next report and highlighting even more of you.
Join the Movies and TV Shows Community Discord.
Follow us on Twitter!
Follow our curation trail