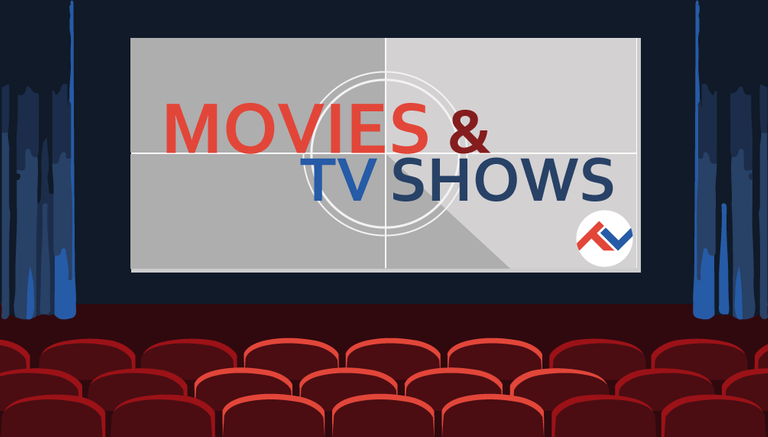 Hello! As part of our ongoing efforts to improve both interaction and curation in the Movies and TV Shows Community, this post is one of many to highlight and boost members of the past week that have posted what we believe is exceptional content.
The Details
Each week, our Moderators will monitor the posts within the Movies and TV Shows Community and handpick the ones that are believed to stand out under numerous factors: post quality, length, and subject. Over all effort will be considered, and those chosen will be featured in a post just like this with a percentage of the post rewards being distributed as a reward.
There are no entry requirements, and this is not a contest, but simply a roundup intended to provide additional exposure to all of you for your efforts. Just have fun posting in the Movies & TV Shows Community and five or more posts will be chosen frequently.

Author: @liveofdalla
El Menú | The Menu (Review)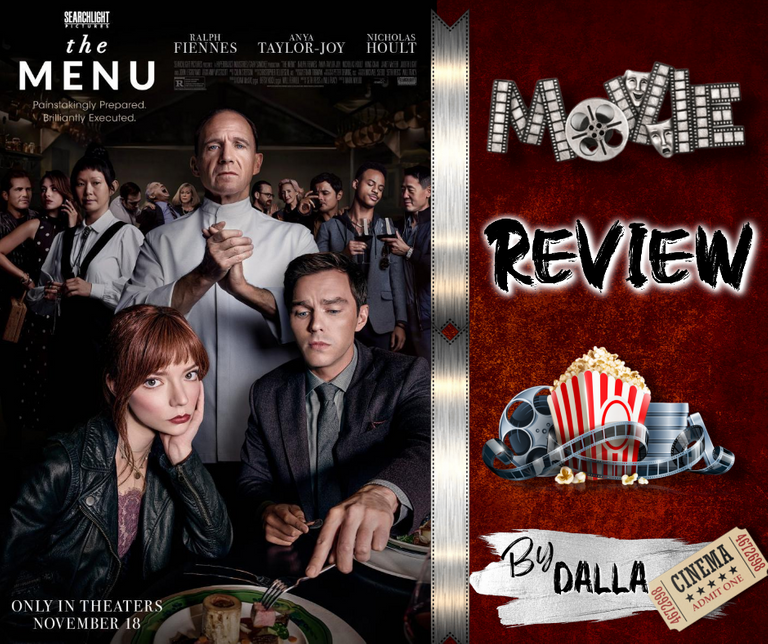 What is exquisite for one may not be for another who is used to eating in the best places, that is why I feel that it is good that there are restaurants for different social strata, those that are exclusive will obviously be for more refined palates, those who have tasted the most exquisite food in the world and those who are more difficult to please. The problem is that generally those who have the most refined palates are the ones with the biggest egos, also those who have more access to large bank accounts that allow them to eat in those expensive places, those who often do not even go for the food, but to say that they were there or those who simply get carried away by what the masses say and seem to have no personality to give an opinion of their own about what they ate. All this is what these cooks and chefs often see in those big restaurants, arrogant diners, those who are even more demanding than those who go to eat in smaller restaurants and those types of people are also the ones that bother them the most. At the end of the day, being chefs is one of the most demanding professions there is, that's why they try so hard to make perfect dishes to satisfy everyone, because for them to be successful is to have everyone eat everything on the plate they prepared and say they liked it. How hard is it to satisfy the human being? How hard is it to live just to satisfy others? Think about it, it's quite a lot.

Author: @dedicatedguy
Shiki es un excelente anime de fantasía oscura | Vídeo Review
A few years ago I would never have thought that anime was capable of telling such good stories in the genre of suspense or dark fantasy. But ever since I decided to give these types of productions a try, I never regretted it. There was a suspense series that changed everything for me called Another, and from that moment I was completely hooked on the genre. Then the romance and fantasy film called Your Name confirmed to me again that this genre has many stories that are worth seeing. Shiki is a series that tells the story of how a small remote town in Japan, is plunged into a major chaos as several people begin to die just after the arrival of mysterious visitors. The series has a pretty good soundtrack, one of the best I've heard in a long time, and the plot provides us with many characters and moments that are hard to forget.

Author: @maryed
Un crimen familiar que deberá ser resuelto: Knives Out (reseña sin spoilers).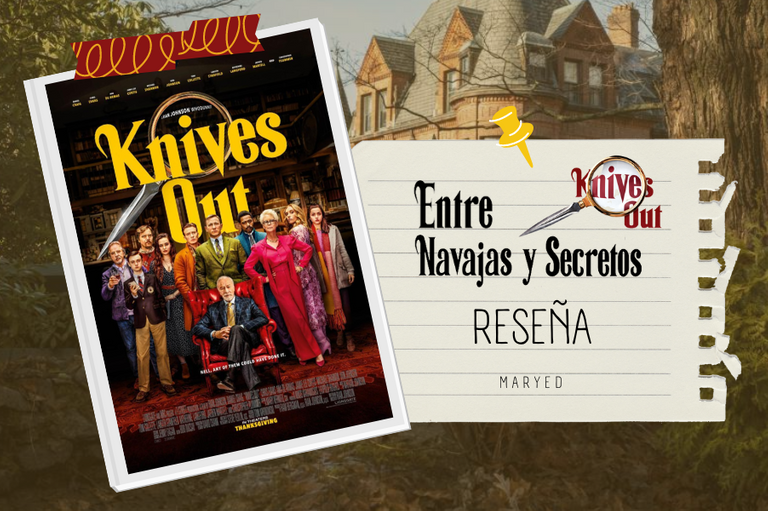 I have always liked crime plots where you are entertained as you work out your own theory as the film unfolds, so to be honest I really liked this movie, I really can't remember the last time I liked a movie so much that I wanted to see it a second, third and fourth time. Although one of the reasons that led me to see Entre Navajas y Secretos was its big cast and full of recognized names in the industry, this generated a kind of fear in me thinking if the plot I was about to see could work or not. Many times it is like a double-edged sword that a movie or series has such a large cast of recognized actors, because that could be an indication that it is not so well elaborated, there are some gaps or it is simply not so entertaining, but none of that happened this time. As for all the characters that we can see in the film, each one of them is very well constructed and the most important thing: none of them is wasted or wasted, each and every one of the characters fit perfectly into this puzzle and, in the end, everything worked perfectly as a correct machinery, as it should be in a crime and mystery story. Aside from the fact that each of the performances were excellent and from my most sincere opinion, I had a long time without seeing a movie with a very well chosen cast of actors.

Author: @stairway2heaven
Metallica: Through The Never / A visual and subrealistic spectacle (2013) Review
It is worth mentioning that this is not a typical film with a plot at best understandable to the general perception so to speak since the events that happen to our protagonist when doing his job could be related to recreations that occur within his mind due to drug use, which makes us doubt at all how real is what is being lived and what is not, on the other hand personally this film has several symbolic and metaphorical elements that have been present in the trajectory and career of Metallica as such and all the members that incorporate the band, these are aspects that I feel that can not be recognized or understood at first instance, or in its entirety by most unless you are a fan of the band and know most of what they have gone through in their musical career, and this is what I meant by seeing it from a perspective of a person not so fanatic or knowledgeable, because this is a film for a selective group, which on the one hand makes it lose weight when it comes to narrate what happens and create confusion, and on the other hand it becomes an interesting film for the fans, showing itself as an analogy of the band itself.

Author: @freidimar18
Review | Teen drama and mystery series | The Society (2019)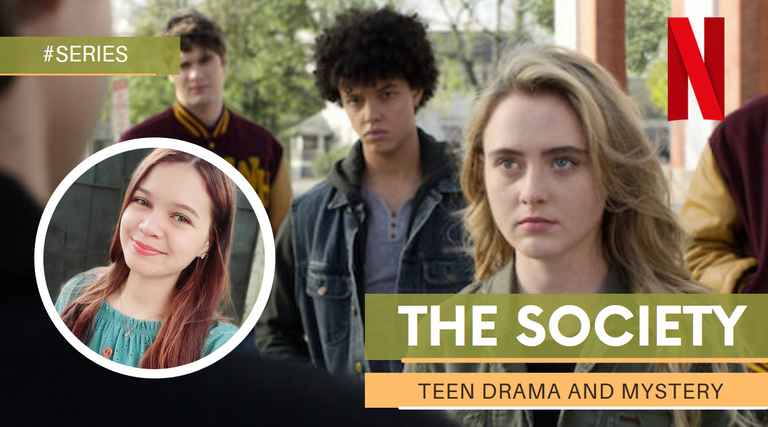 From the first chapter, I loved the fact that each time the mystery increased this generated me a lot of desire to continue watching it until the end, however, the way the series was structured in terms of time in the episodes was a lot, so, I felt for a moment that there was too much filler and already halfway through the series I was getting too desperate. I didn't want to get discouraged with this, so I continued, since the scenario in general had caught me and I wanted to know how they got there, the only thing I can tell you is that the ending I wasn't expecting, so I've been waiting for the second season, I have a feeling it will be very good.

Author: @ksmith7
The hardest decision, twice! // Passengers 2016.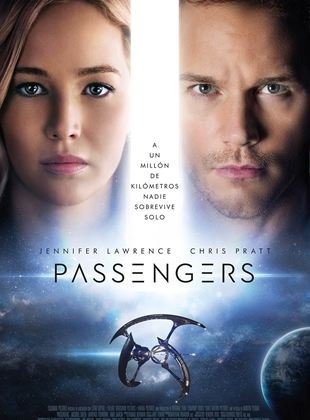 Can we feel like captives inside a ship that takes us to a promising destination? Of course, and although our first impression is to think about the bad luck of Jim, who by an accidental mistake had to spend more than a year alone; but that after violating the laws of the ship and even any moral meaning, just to be accompanied, he gets down to work to play the hero and thus, amend part of the damage he could have done; since good intentions can also bring tragic results. Sometimes I'm a bit slow for some details in a film, so it wasn't until the second performance that I realized that the kind and gentlemanly android Arthur (Michael Sheen) can only give away good Jim due to the growing body of flaws. , which occurred unexpectedly on the ship. The Avalon's design made me dream, with its rotating movements and its ability to automate; but soon its "infallible" security system would be so exposed that it seemed to become a directed nuclear bomb.

Author: @mamaemigrante
Las vírgenes suicidas / The Virgin Suicides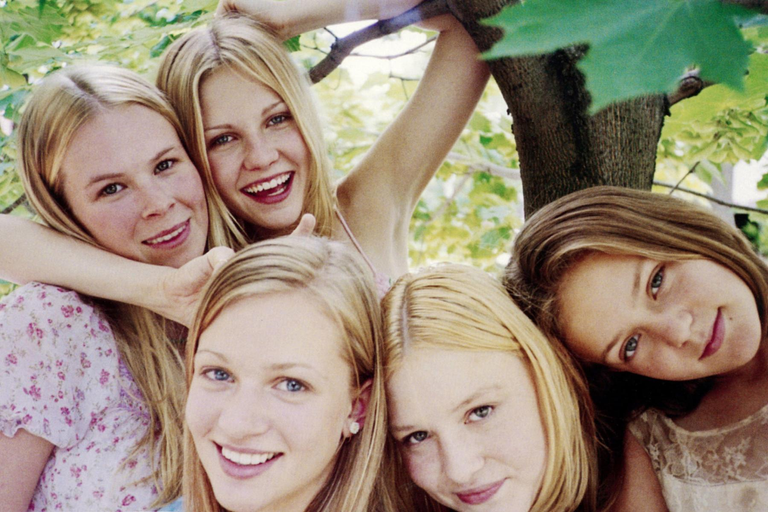 The "docility" presented by the daughters at home has its counterpart outside the home. Being all teenagers, it is complicated that this was their true personality, however, the need to maintain appearances for their mother, leads them to present a double life quite complex to maintain for a long time. The presence of the neighbors, witnesses of everything, is a key piece, since they are the ones who narrate as spectators what the others thought of the mysterious life that was lived inside the Lisbon house. They are the ones who, in part, make bearable the confinement to which these girls were subjected, and who unfortunately discover what was their plan to get out of the "cage" in which they had been put. Here comes a small spoiler, because this film reflects a reality that is very common in families with teenagers, since they are two different stages that often generate conflicts between parents and children. And although its purpose is not to lecture, I think that if you analyze it with a vision of motherhood / parenthood, it tells us how much more attentive we should be to our children, to understand them and let them grow, make mistakes and learn from life by their own means.


Congratulations to everyone that was chosen, and thank you to everyone posting in Movies and TV Shows! We look forward to the next report and highlighting even more of you.
Join the Movies and TV Shows Community Discord.
Follow us on Twitter!
Follow our curation trail